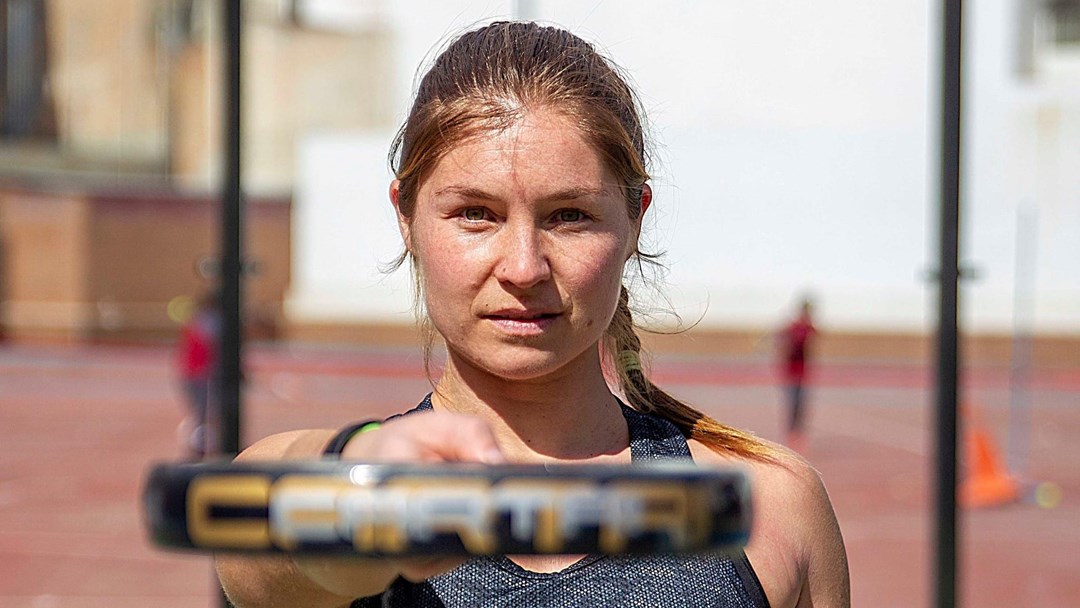 Padel
Meet Tia Norton and Hansie Ruddick – Britain's top padel stars going for glory at the London Padel Open
• 3 MINUTE READ
As the action gets underway at Britain's first ever international padel event – the London Padel Open – we caught up with two of the top seeds in the women's draw and Britain's No.1 and No.2 ranked players, Tia Norton and Hansie Ruddick.
18-year-old Norton comes into this week's event at the National Tennis Centre as the second seed alongside Spanish partner Carla Fito Fernandez. Meanwhile Ruddick teams up with Ivet Val Lopez as the third seeds and will look to take on former British tennis No.1 Laura Robson and Sian Bayliss in an enticing first round draw.
With both players very much on the rise with their professional padel careers, we spoke to the British stars about their journey in the game so far, the significance of this week's event and advice for people thinking of giving padel a go.
How did you first start playing padel?
Norton: "I started playing padel in 2015 when I was 12 years old. I originally came from a tennis background and played from age of seven until 12.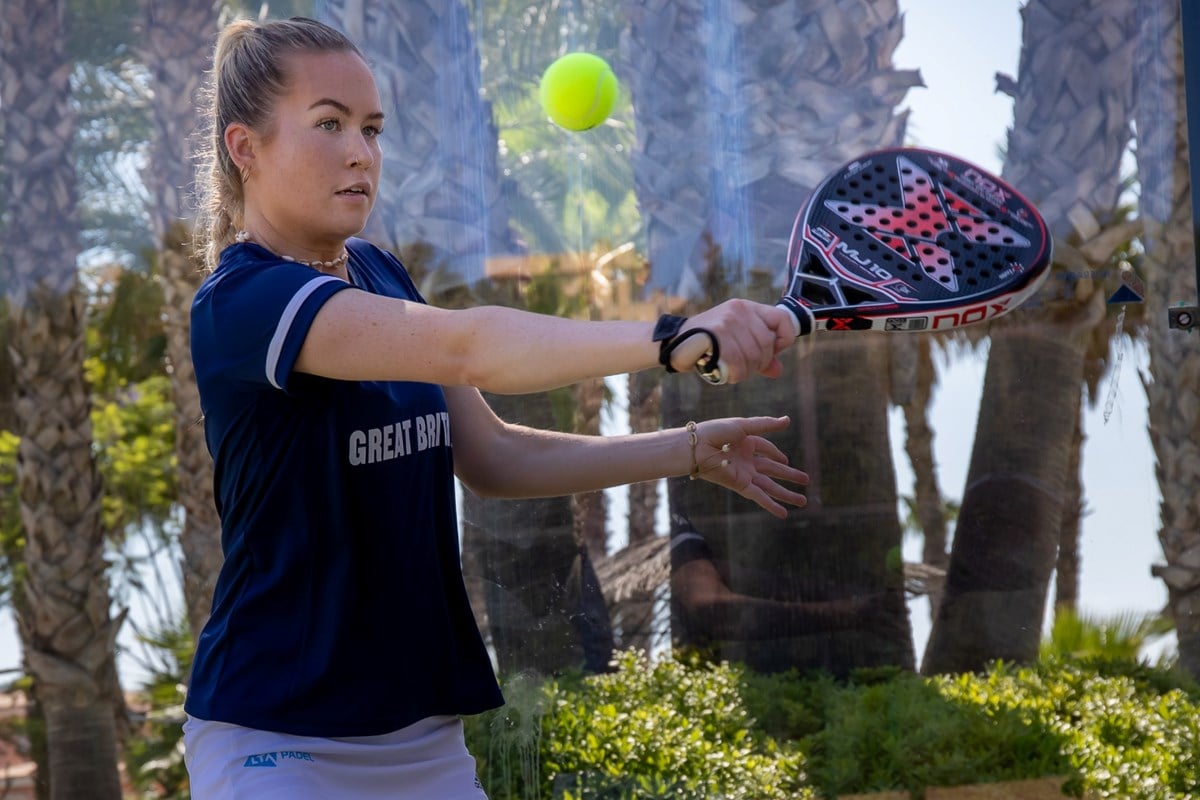 "It was one of my old tennis coaches who invited me to Birmingham to try the sport for the first time. Only a few weeks after that they were holding GB junior trials to go to the Mexico World Championships and I actually got selected to go and play for the Under 14 team in my first abroad tournament, where I reached the quarter-finals in the Open.
"When I came home and tried to play both tennis and padel but it got to a stage where I was playing padel shots in tennis and then tennis shots in padel, so I needed to decide which sport to focus on. Ultimately, I found more enjoyment in padel so I quit tennis at 12 and just put my focus on padel."
Ruddick: "I moved out to Spain about 11 years ago, but it wasn't until the last five years that I started playing padel.
"Some friends told me that because you've got a tennis background and you like sport, you'll probably like padel, so I inherited a bat from one of my friends leaving Madrid and I just got hooked instantly.
"I joined a club and someone spotted a bit of potential in me and said 'oh, you should start doing some classes', so I started doing that, then I got into the team and from there it just started getting bigger and bigger. Then I started to train more seriously and playing more tournaments – that's how I got to where I am now."
Both of your careers are currently going from strength to strength, but what have been your highlights so far?
Norton: "Representing Britain at such a young age – when I was 12 I played for the women's senior team as well – which just doesn't happen in most sports.
"I would say that or last year on the World Padel Tour where I managed to win my first matches and became the first British woman to compete on the professional circuit, which is a nice title to hold!
"Representing your country is an absolute honour, I think when you're younger I was just enjoying the sport but as I've got older I've appreciated every moment of playing in European's, World's and competing against the best players. There's no experience like it!"
Ruddick: "My highlight so far would be on the World Padel Tour at the event in Calanda, where I managed to qualify for the main draw – it was my first ever, so I was really proud of myself.
"Representing my country (at the World Championships) is great, I mean, just having that flag on your chest, there's no feeling like it. Having this tournament here, it's my first time playing padel in Great Britain so I'm really excited."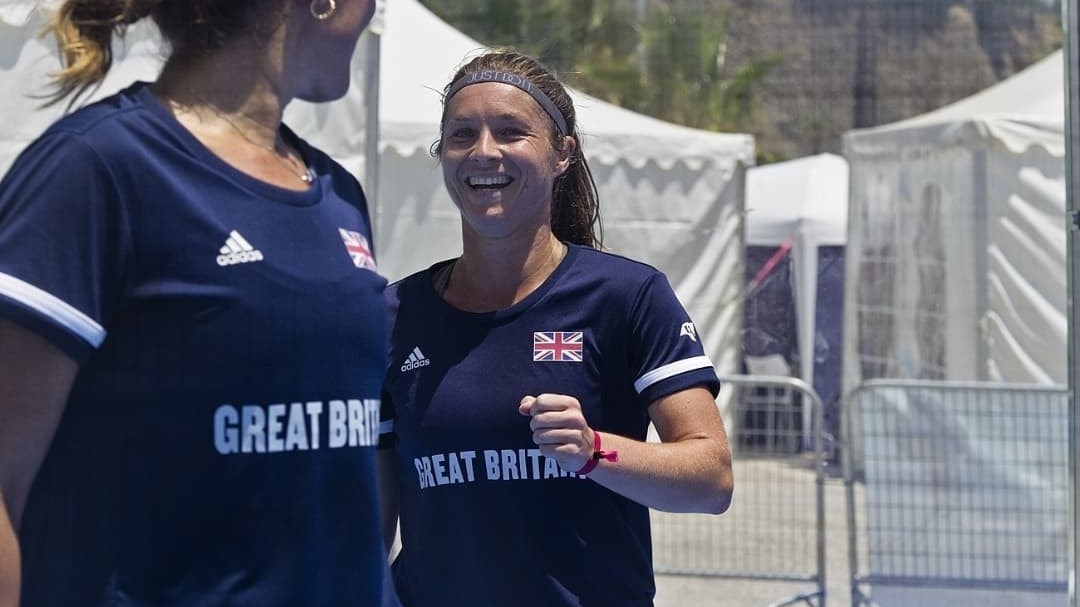 How important is it for Great Britain to be hosting international events like the London Padel Open?
Norton: "I think it's something that British padel has needed (an international event) to get people from other countries to come and play and show that the sport is growing in this country.
I think it's going to broadcast the level of padel around the world, because in the UK there is a bit more of a limited level at the moment so to see that in person that's going to be great for spectators.
I've seen it grow so much in other European countries and I don't see why it can't here. It has the backing of the LTA; the number of courts is growing, and the sport is on the rise."
Ruddick: "It's so great to be home. I think padel in the UK is still in its infancy and I think having tournaments like this – international tournaments – bringing people from all over Britain and overseas, I think that's what we need.
"At the moment I get the impression at the moment that it's at a club or regional level but having these calibre of events and giving people the chance to see such high quality will really inspire people, especially young kids."
What would you say to someone who has never played the sport before to encourage them to get involved?
Norton: "Padel is just a load of fun – everyone who plays it just loves it so much. Anyone can pick up a racket and play. If you can get the ball over the net, you're good to go."
Ruddick: "Padel is a very inclusive sport – there's a culture that comes with it. It's not just playing the game, it's the whole social atmosphere that makes it so appealing. That's why I started, just playing with friends and I think for a beginner, you can still get a few rallies over and it's great for people who might not think that they're overly sporty."
FIND OUT ALL YOU NEED TO KNOW ABOUT THE LONDON Padel OPEN