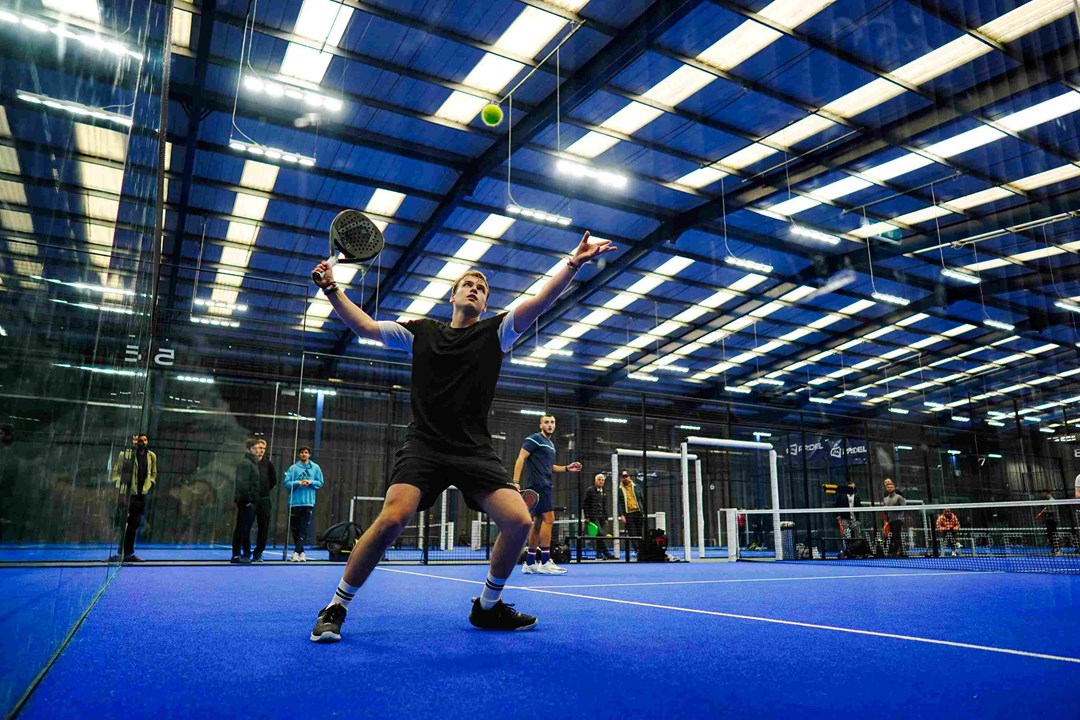 Padel
LTA British Padel Tour - Guernsey Padel Club: Preview, draws and results
• 3 MINUTE READ
Our Padel British Tour continues this week with a Grade 1 tournament at Guernsey Padel Club.
The Guernsey Padel Championships begins on Friday 26 May and is the fourth of seven Grade 1 events to take place across England, Scotland and the Channel Islands as part of the British Tour, which encompasses the top padel competitions in the UK.
Our Padel British Tour provides the top padel competitions in the UK. The very best players from across Britain compete in standout events, across full weekends, for prize money with acceptance onto British Tour events is based on players' leaderboard position. A circuit of tournaments has been designed to give up and coming players the opportunity to gain experience and provides competition for professional players in the UK in-between competing in professional events both in the UK and abroad.
The tournament in Guernsey sees a total of 48 pairs – comprising of 32 men, 16 women. Chris Salisbury and Rafael Vega Otaolaurruchi make up the men's tops seeds, whilst Aimee Gibson and Catherine Rose headline the women's draw. Nikhil Mohindra and Francis Langan, who were both part of the traveling GB squad who competed at the World Padel Championships, are also set to compete.
Andy Privett, Manager of the Guernsey Padel Club said "We are privileged to be able to host and be awarded the sanction for one of the highest level padel events to be held in the UK this year. I would encourage everyone who is interested in, or plays the sport, to pop down over the weekend for a chance to watch some of the UK's best players up close, as well as supporting our local players."
View the full player list: