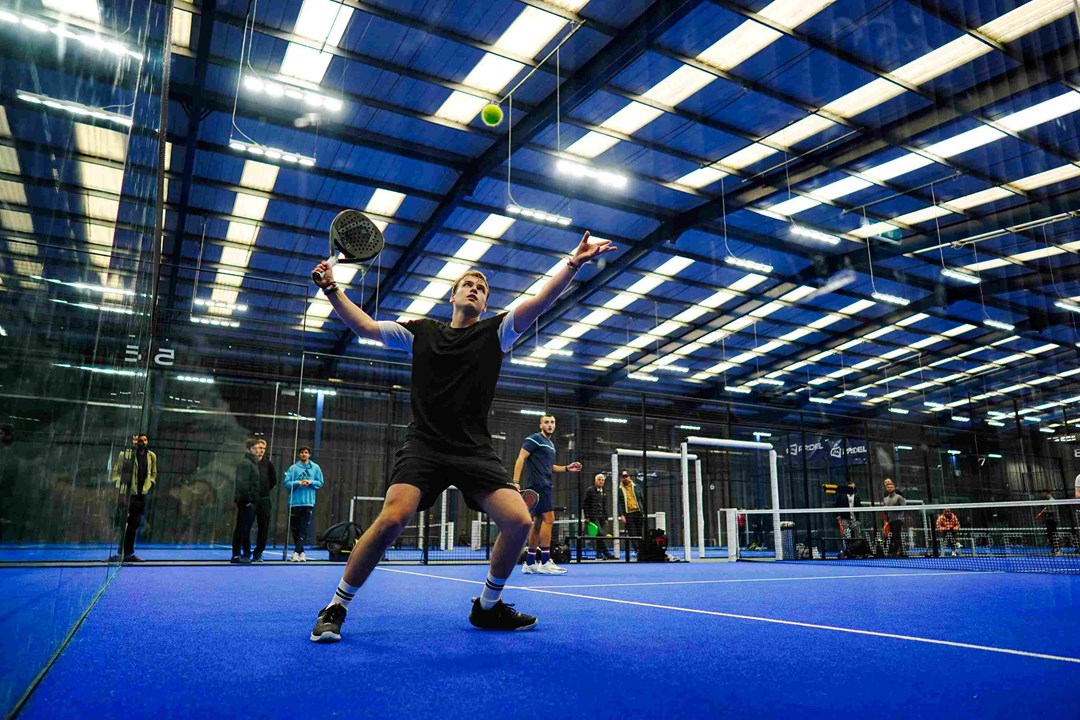 Padel
British padel stars triumph at Padel Tour Competition in Derby
• 3 MINUTE READ
The first event of the LTA Padel British Tour took place at We Are Padel in Derby across the 10 – 12 March, with British padel stars claiming victory across the weekend.
Grade 1 events see the very best British players and international competitors competing in standout events, across full weekends, for prize money. Acceptance into British Tour events is based on players' leaderboard position a circuit of tournaments designed to give up-and-coming players the opportunity to gain experience and provides competition for professional players in the UK in between competing in professional events both in the UK and abroad.
Find out more about the 2023 Grade 1 Tour events
There was British success across the men's and women's competitions with Richard Brooks lifting the title in the men's, and Aimee Gibson and Tia Norton succeeding in the women's draw.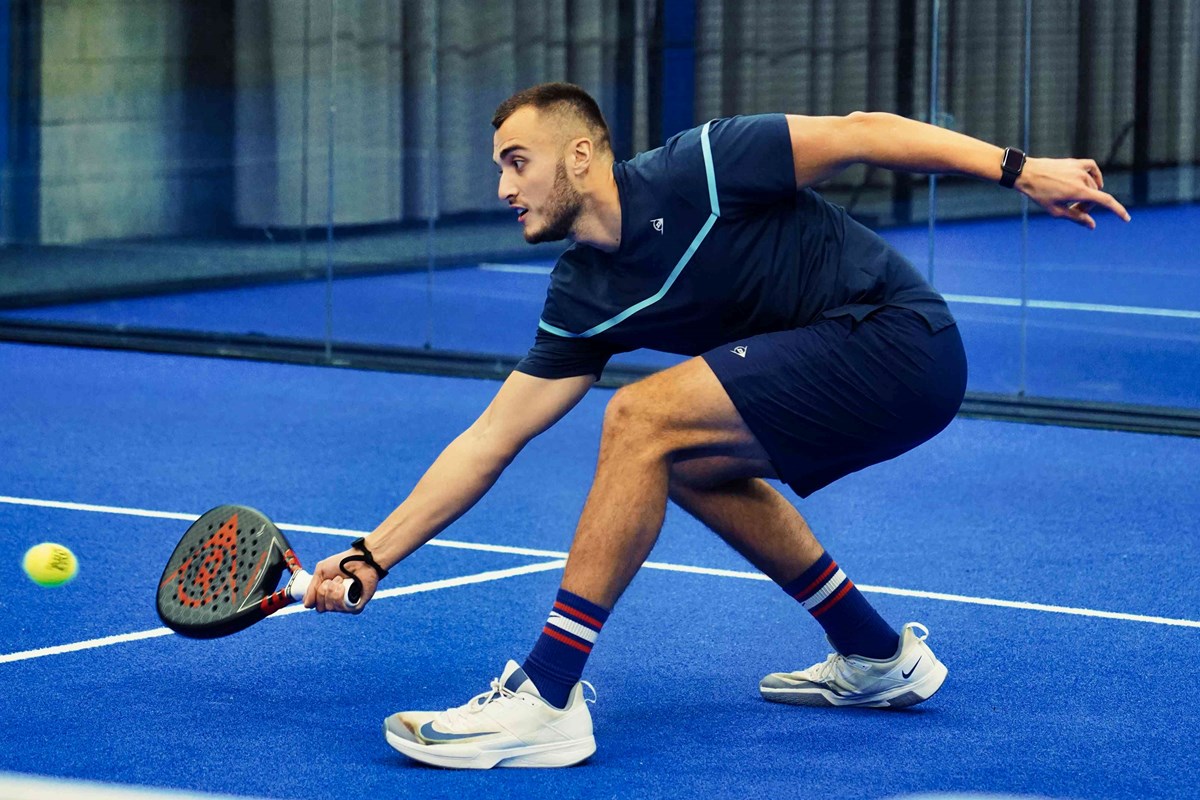 The men's final saw the fourth seeds and Surge Padel Champions, Louis Harris and Sam Jones take on Brooks and Spain's Mario Cerezo. It was a tight first set featuring a 16-point tie-break but Brooks and Cerezo won the second more comfortably with the match finishing 7-6(7), 6-3.
Reflecting on the win Brooks said: "The match was amazing, very tight. The four of us played a high level. It was very good, very intense and happy to play at that level, "for us (this win), it means a lot, especially me being a British player." Cerezo went on to say "The club is amazing, the court is amazing, all the facilities are very good."
On the women's side, British No.1 Norton partnered Gibson, and impressively defeated Dutch duo Liza Groenveld and Janine Hemmes 6-3, 6-1. This win followed the new pairing's success at Rocks Lane and Surge Padel Grade 1 tournament.
Reflecting on the win Gibson said "The first set was close, towards the second set we starting building the point and being a bit more aggressive, playing well together." Norton added "We love playing at this club, it is an amazing venue."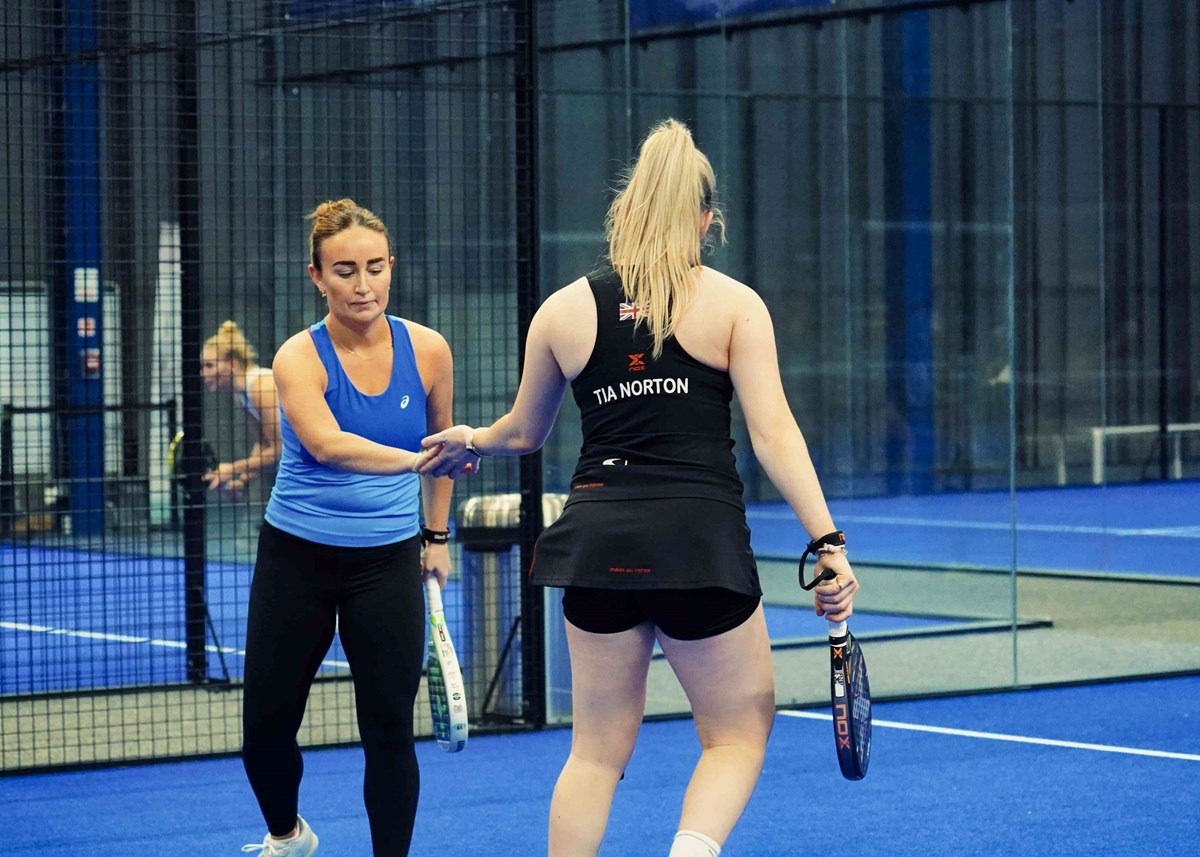 Yasmin Clarke, LTA Level 5 Performance Coach and sister of professional tennis player Jay Clarke, won the Grade 6 Mixed Doubles with Harry Murphy.
Padel is one of the fastest growing sports in this country it's accessible, easy to pick up, doesn't require previous racket skills, so families can play together as well as players of all abilities. We incorporated padel into our operations in 2019, which has seen the number of courts quadruple and a performance pathway established for the best players.
Tournament Director Evelina Kosyte said: "This weekend We Are Padel Derby created history with our first LTA Grade 1 Tournament and are more than pleased with how it went. We are already looking forward to the next opportunity and couldn't be prouder to be a part of the sport and whilst also recognising the outstanding support we received from the local community."
View the full 2023 LTA Padel Performance Competitions Calendar