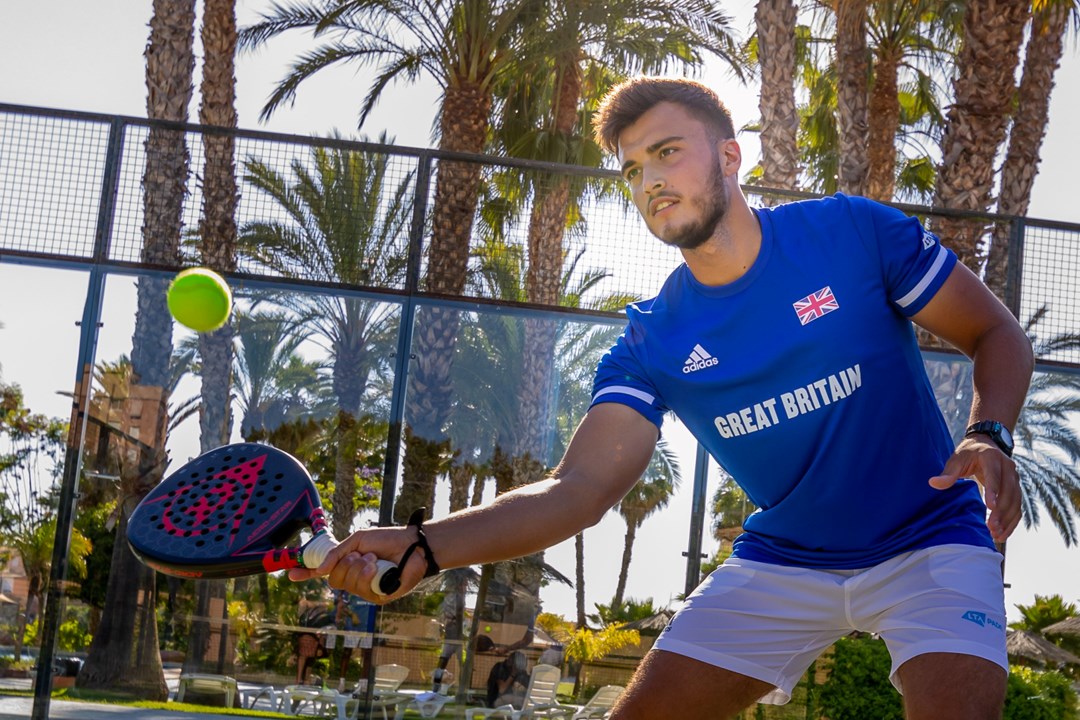 Padel
"We've got ground to catch up on - but I see that as an opportunity" - Matt Stanforth on his role as Padel Performance Manager
• 5 MINUTE READ
With padel rapidly making its mark on the British sporting landscape, we are delighted to welcome Matt Stanforth as the Padel Performance Manager at the LTA.
Stanforth will manage our performance players and the support they receive from the LTA, develop a player pathway for the sport and manage national teams to create opportunities across a variety of categories.
We sat down with Matt to gain an insight into his pathway to padel, what drew him to this opportunity and his vision on the future of padel as one of Britain's rising sports.
"My previous sport was table tennis, that's what I played – I got involved in the coaching side when I was around 18/19. Then I started pursuing that as more of a career and went on to work for Table Tennis England in 2008 as a Regional Coach in the North East, before developing into the National Coach and National Pathway."
After then stepping into his more recent role as Head of England Performance, Stanforth lead England's table tennis teams at the Commonwealth Games last summer in Birmingham, followed by the European Championships in Munich – but what spurred him to make the switch to padel?
"My wife is Portuguese, so I saw how big padel had become in Portugal, and I had so many people saying 'you've got to try padel'. For me, I could really see the addiction as soon as I played, and I just wanted to play again.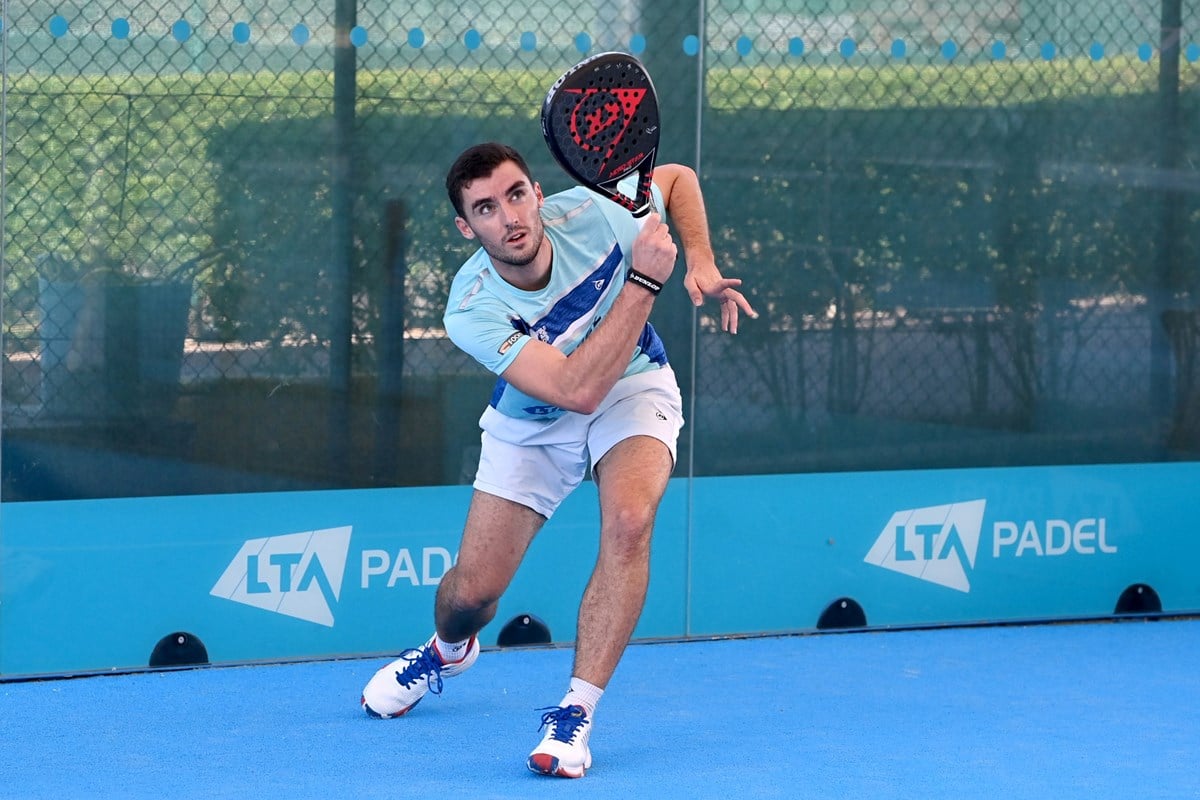 "I saw this job role, and it was a unique opportunity to go into a sport that's still in its infancy. Performance wise, while we've had representation in World Championships there's been no kind of formal structure – so it's rare to go into a sport where it's very much a blank piece of paper. With the expansion of the sport and the opportunity that brings, it was an attractive prospect and I'm honoured to be the Padel Performance Manager."
Despite the sport gaining momentum at such a rapid rate in Britain, there's still work to be done in the development of the professional game, with the likes of Sweden, the Netherlands, and Belgium showing significant progress.
"Compared to the rest of Europe, we've got ground to catch up on – you could look at that as a negative, but I see it as an opportunity – because we are so early in our development, it shows there is significant room for growth.
"There are now more courts available in the UK, so as the infrastructure grows, so do the opportunities to play. The other thing we're doing in the performance programme is trying to have a base over in Spain too, so when those players are ready to make that step, we'll have something there that allows them to get exposure in the sport's leading country."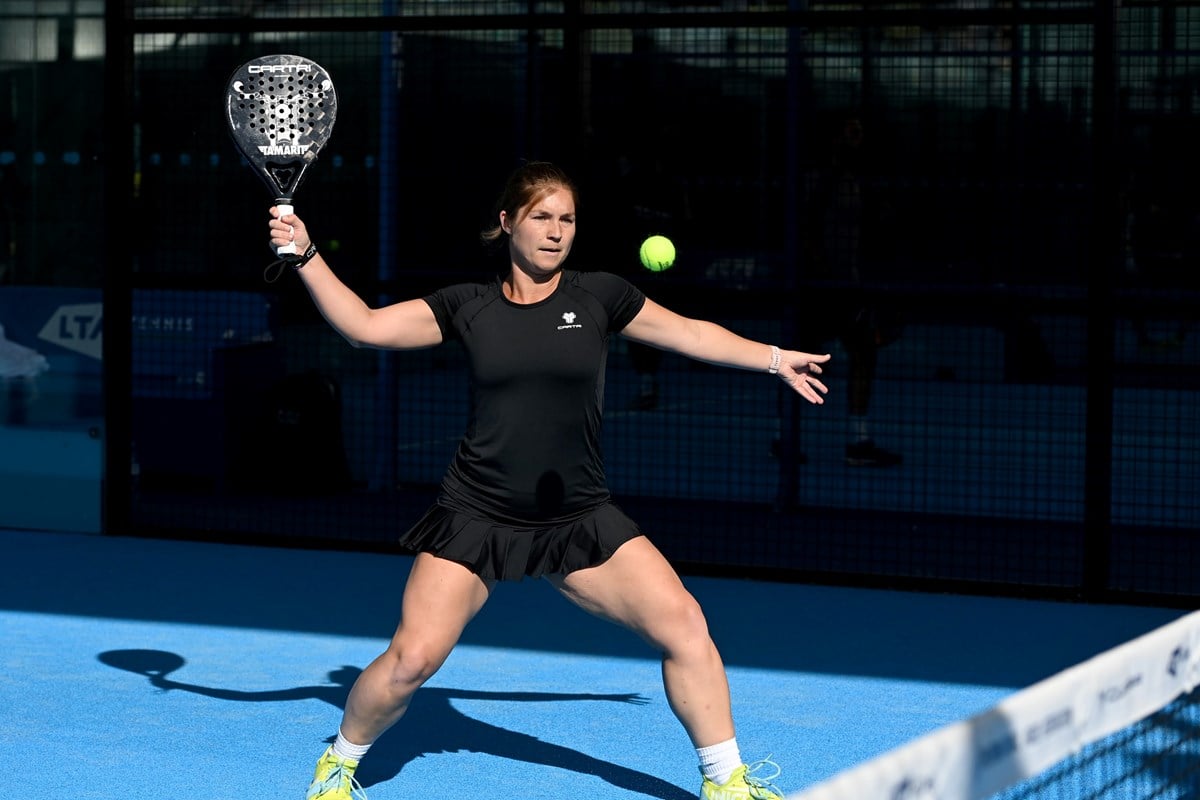 "For youth players, we will looking at a more nationally based programme initially whilst also looking at where potential performance training hubs are that can be created that will support player development. The first stage needs to be understanding the landscape, what activity is currently taking place, then from there we can determine how we can build the pathway in a way that allows for organic growth as well as the sport continues to evolve."
With any growing sport comes its challenges, and we asked Stanforth what difficulties he expects to face along the way.
"I think the biggest challenge is access to courts. I recently visited a club, and their courts are full all the time, which is fantastic. But if you start looking at things from a talent ID and development perspective, the challenge is how do you get the time on court and find and develop the players. We must be able to compete with the likes of Spain, France, and Italy, so we need to find the right players and give them the time on court to allow them to improve."
"The second challenge is getting more coaches and building that workforce. There's a lot of places that are keen to get more experience and more skills in terms of padel and the Jo Ward and the coaching team at LTA are doing a huge amount of work to start rolling out coaching courses. I think it's important to recognise that padel is so new and so these different aspects take a little time to set up properly and put in place"
We recently announced the dates for the confirmed FIP Padel and Grade 1 British Tour events that will take place in Britain this year. The first event saw padel stars head to Surge Padel in Harrogate from 17-19 February and marked Stanforth's first live padel event experience.
"It was fantastic! I've now met all the GB players – I'd met them online, so it was great for me to meet them face to face. But the best thing was seeing them in action – how they deal with different situations, how they perform; obviously I'm not from padel, so understanding the game and nuances with tactical aspects has given me great insight.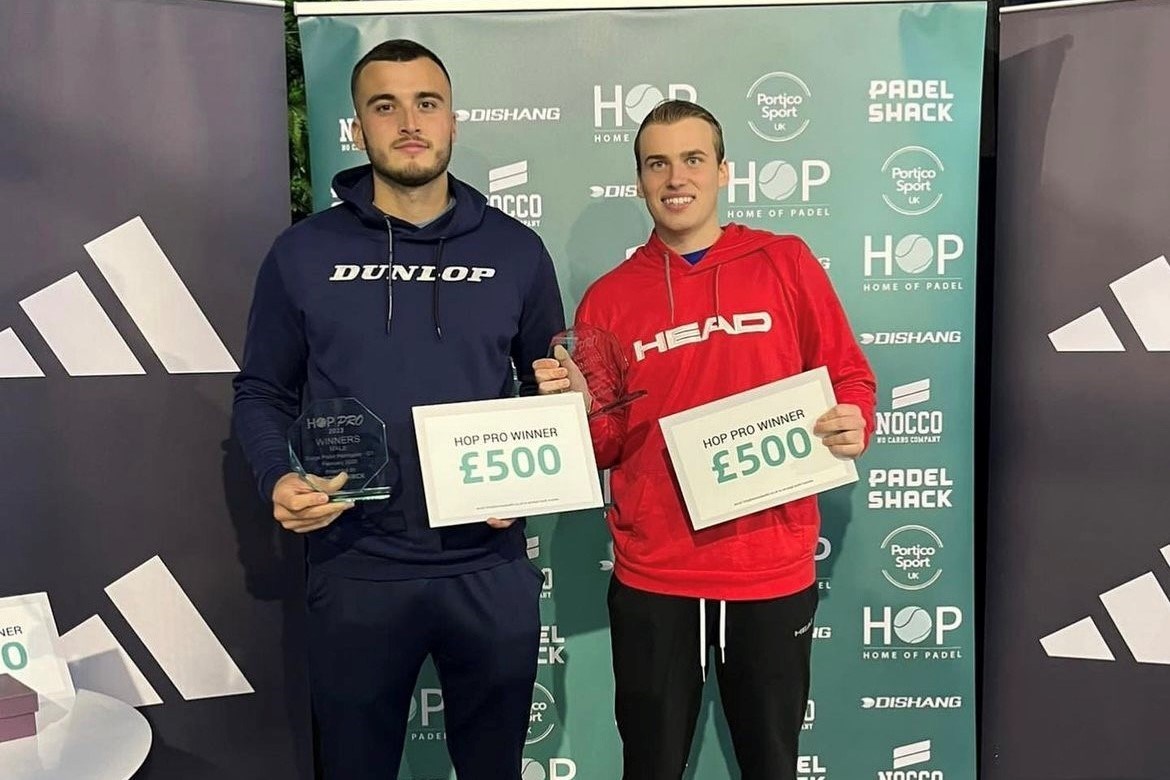 "The biggest thing that struck me is on court everyone competed hard but the camaraderie when everyone came off court and the social element was absolutely great. It was a great competition, and hopefully we can keep building on that so that the British tour is the highlight of the domestic calendar as well.
"It was really good to see the number of female competitors at the event – I think there were 18 pairs in total, which was more than double the entries from previous years."
With the success of the event in Harrogate, and even more international padel events set to make its way over to Great Britain, the events will have an influential impact on growing participation, both professionally and at the grassroots level, across the country.
"These events provide a number of different things – firstly, it gives our GB players the opportunity to compete in an international event on home soil, allowing them to develop and improve their ranking profile, which is absolutely key to unlocking other opportunities.
"It'll hopefully start attracting more players from abroad to come over, so we can really start seeing what the standard is and what it looks like – that then creates that shop window for the sport. I've been watching FIP events and World Padel Events online but to see it in person, is a completely different feeling. To show the clubs and the wider padel community what the high level of the sport looks like is, for me, is inspirational for the next generation of players and coaches."
Find out more about padel
Find out more about one of Britain's fastest growing sports, the opportunities it has to offer and where your nearest padel court is.