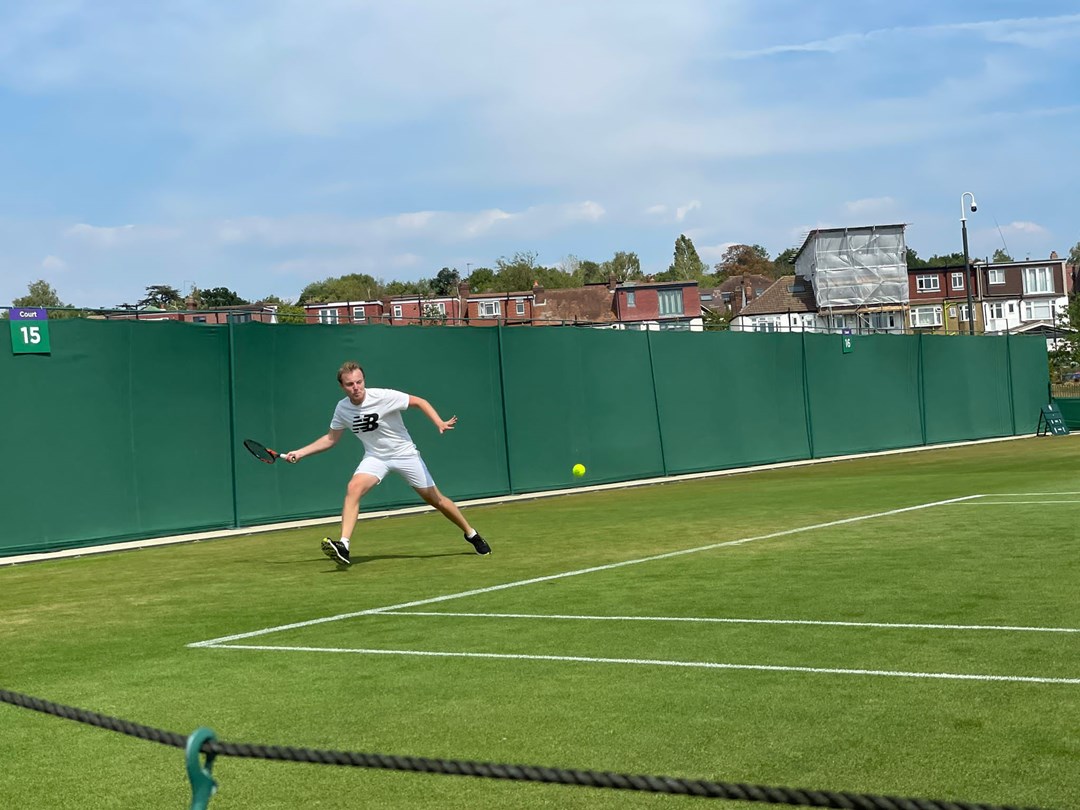 Community
"It's such a big part of me and my mentality" – umpire Ben Stannard talks Pride in Tennis and the impact the sport has had on his life
• 3 MINUTE READ
As we approach the end of National Inclusion Week, we continue to unveil a selection of stories within the realms of tennis that are sure to encourage and inspire people from all walks of life.
From a once-in-a-lifetime opportunity at the Laver Cup to delving into the world of deaf tennis, we now explore the experience of umpire, coach, and former player, Ben Stannard, who – in his own words - is ready to share his journey growing up with tennis at the forefront, whilst simultaneously coming to terms with his sexuality.
Tell us about your personal background and your journey into tennis.
I am 27 now but I started playing tennis when I was five or six. I originally grew up in the Midlands, namely Staffordshire, and I just got into it organically and started going up the Junior rankings quite quickly.
I reached the top 10 in England's U12s, and I was part of a big training academy in Birmingham. I even played Nationals two or three times and played Kyle Edmund as well but got quite badly beaten. It was all quite intense for that first six or seven years, a lot of travelling and sole focus on tennis. By my mid-teens the enthusiasm waned, and I felt quite isolated and lost.
It was only when I went to Uni, that I slowly started getting back into it. I played in the Uni team, I did my L1 coaching, and then through my job in banking, I moved to London and started coaching part-time. I was lucky enough to work at The Annabel Croft Academy for two years and work with Annabel herself and that made me proud. I've since done my LTA officiating qualifications and have been refereeing Junior events, so I have almost come full circle in the past twenty years or so.
I'm also involved in Pride in Tennis and started playing on the GTLA Tour which basically consists of tournaments for LGBTQ+ people all across the world. I won the Men's A singles event in London in July, so I'm at a good place with it now and I'm trying to reflect on my experiences. If one thing that I say can maybe help one other person, then it's made it all worthwhile.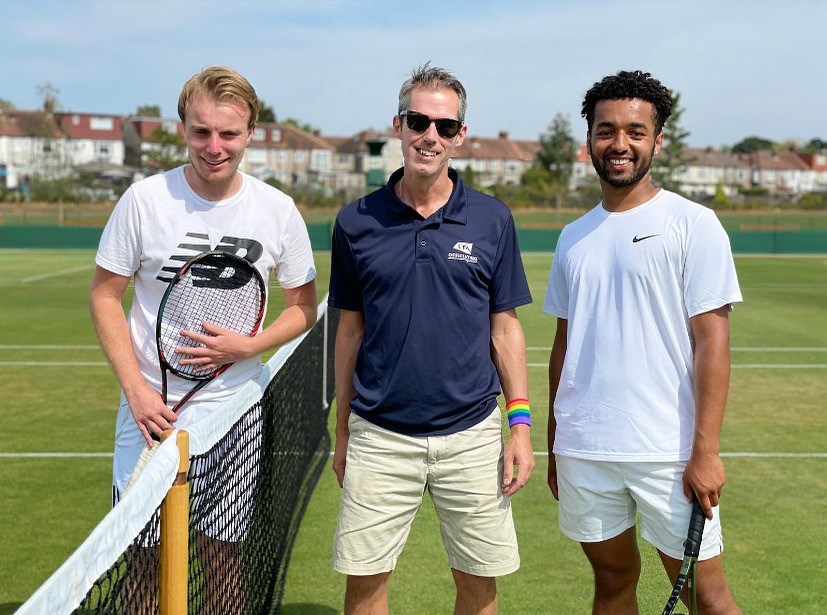 Tell me about Pride in Tennis. What does the initiative mean to you?

I think it's creating a positive sense of community. Having grown up in an isolated environment where there weren't lots of types of people – whilst also coming to terms with my sexuality in my early teens - I never felt comfortable. I never knew anyone that had trodden that path, whereas now, it's a lot more visible, and you've got people from different ages, different backgrounds, different abilities all playing tennis. It makes you feel like: 'okay, I'm part of something'. I have a lot of respect for the Founder, Ian Pearson Brown and what he's trying to do with it.
How has tennis helped you to overcome any prejudices or barriers you may have experienced, if there have been any?

I had a few nasty comments – more so at school than through tennis. The people I knew through tennis were the people that I trusted. They were the people that had seen me through the years, seen me change and didn't pass judgement. I trained at the Tipton Sports Academy for many years and it felt like home. I wanted the other players to do well and respected them a lot.
The coach at my academy growing up was really sweet when he found out the news. He said, "it doesn't change a thing and we still know you for who you are, don't worry about it." I think it just takes one moment like that to just click and since then I've just got on with it.
Did you think the Pride days during the summer were effective in helping to raise awareness for the LGBTQ+ community?
I was invited on behalf of Pride in Tennis to go to the Rothesay Birmingham Classic this summer. I was a bit nervous about going but it was so nice and positive. Rennae Stubbs did an intro, then different people could put their name forward to do the coin toss, and as you were walking around you could see all the flags… everything was just done tastefully. It wasn't too over-bearing, just done in a visible way. You couldn't walk around those grounds and not notice it, but it was done in an unassuming 'let's celebrate it'…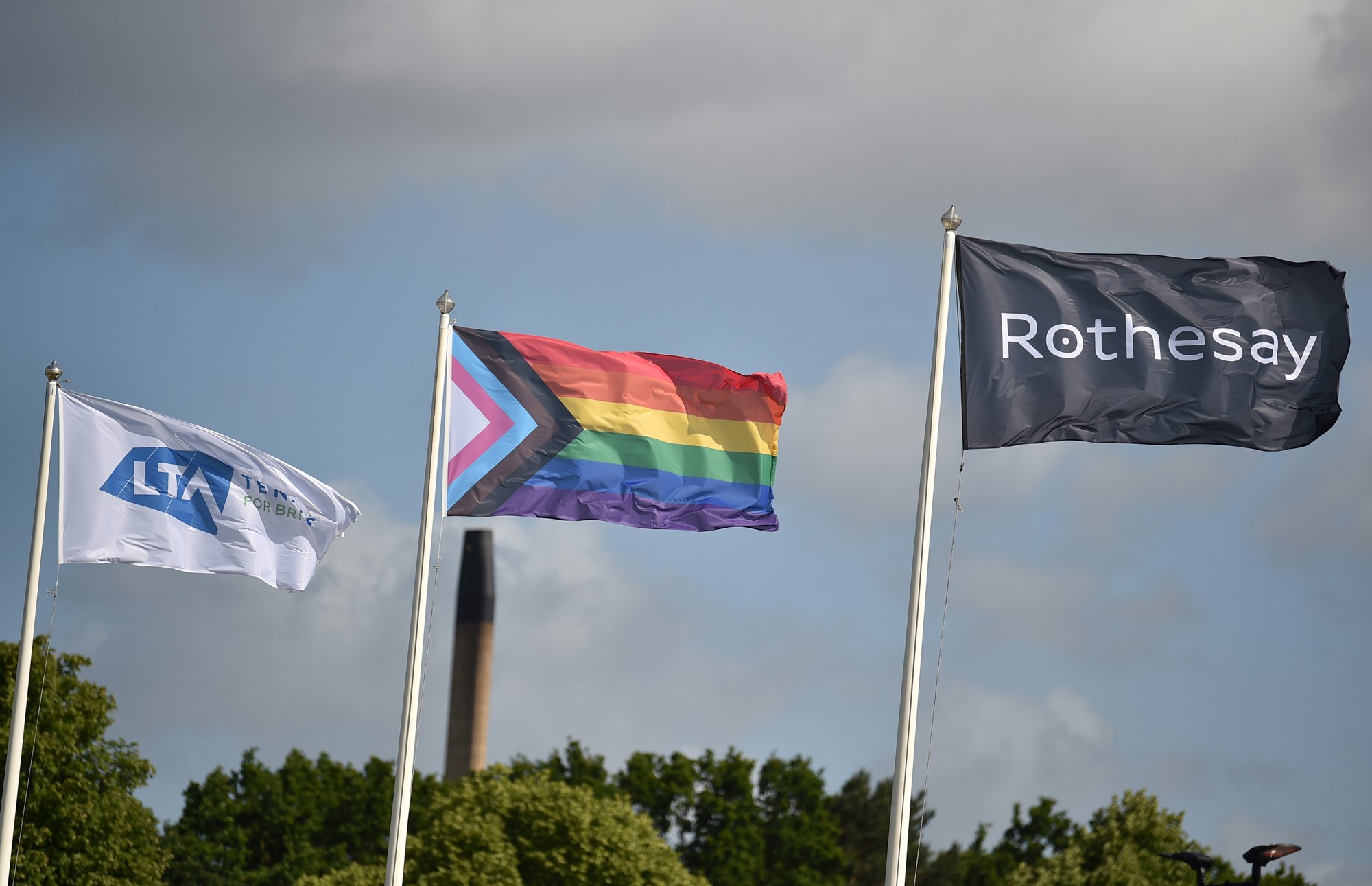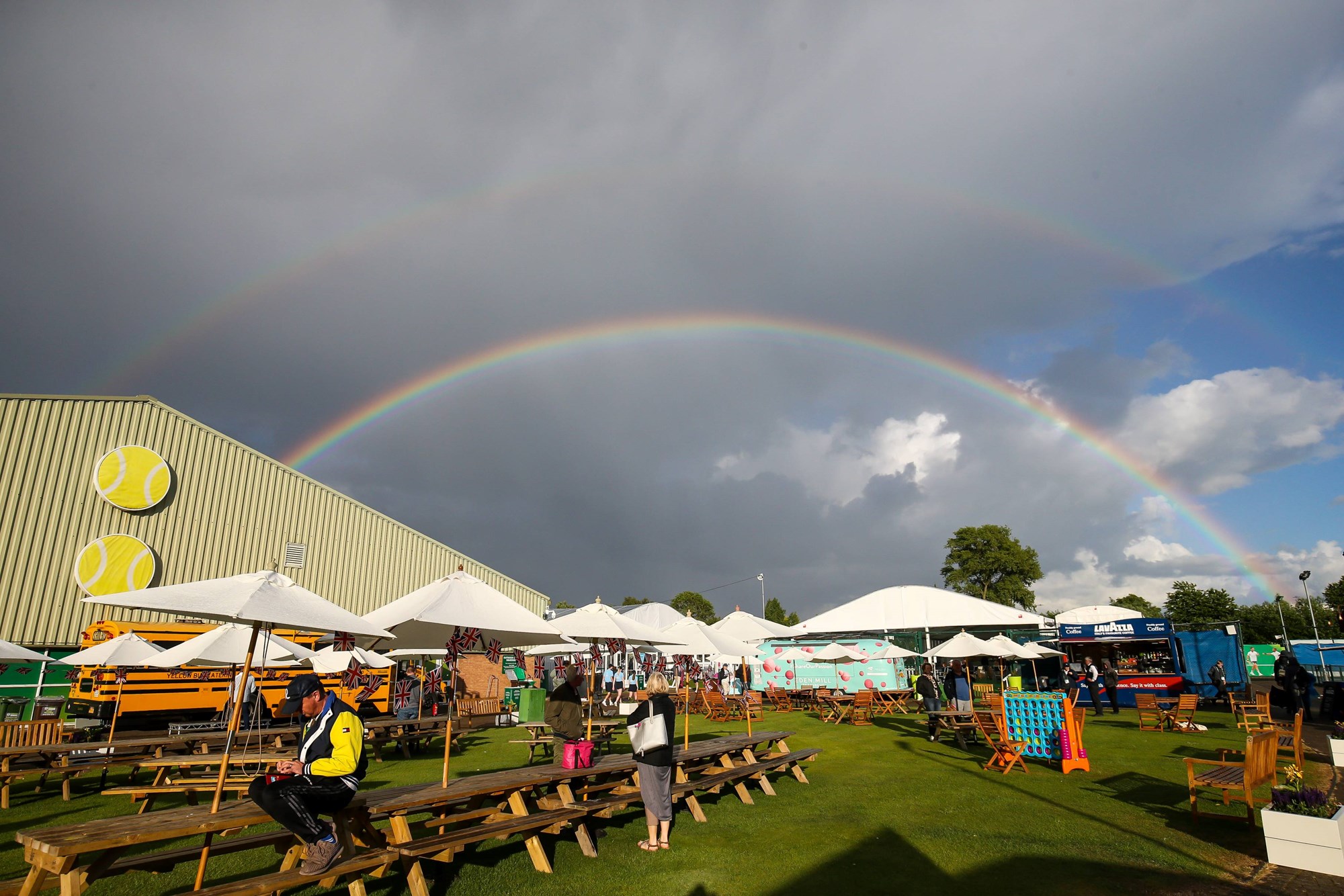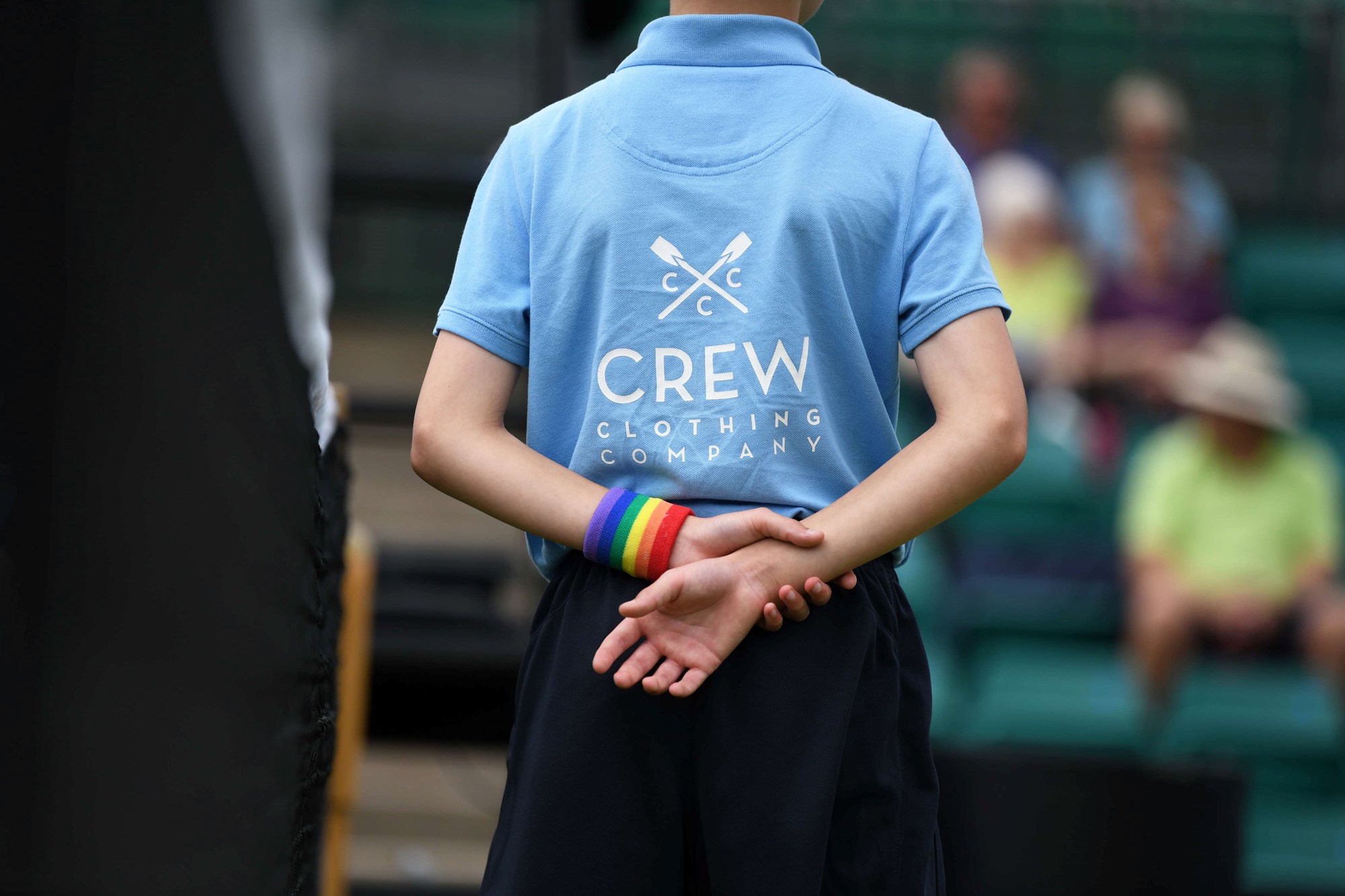 Sat in front of me there were a row of ladies in their 60s or 70s and one of them said "oh, there's really colourful flags up there. Does anyone know what they're for?" and one woman said "yeah, I recognise that flag, it's the LGBT flag that my granddaughter was telling me about." Then, they were saying how good the videos were, and I just thought it was quite nice because it's now being promoted in an accessible and understandable way.
They were even asking how to get the wristbands and stuff like that. So, I think that's the best way that I've seen it implemented, and if that can continue, and in the right way, then I think it's more than positive.
I think all the grass court events now are really good to go to as a spectator or as part of Pride in Tennis. You can see people from all different walks of life and ages, and I think that's ultimately what it should be like.
What role has tennis played in your life?
Tennis has made such a positive impact on my life. All through the past twenty years – through the coaching, the tournaments, and through meeting and working alongside some of my idols like Annabel Croft – it gave me an inner strength and confidence, that I still use in my job to this day.
It's such a big part of me and my mentality. Whenever I've been going through a difficult time, tennis has always been that rock. If you get involved in it, no matter what level, you will reap the rewards. It will help you in all aspects of life and build a group of people around you, who you can always rely on.
Start your tennis official journey now!
Interested in becoming a tennis official? Find out what roles are available and how to progress through the Officiating Pathway.