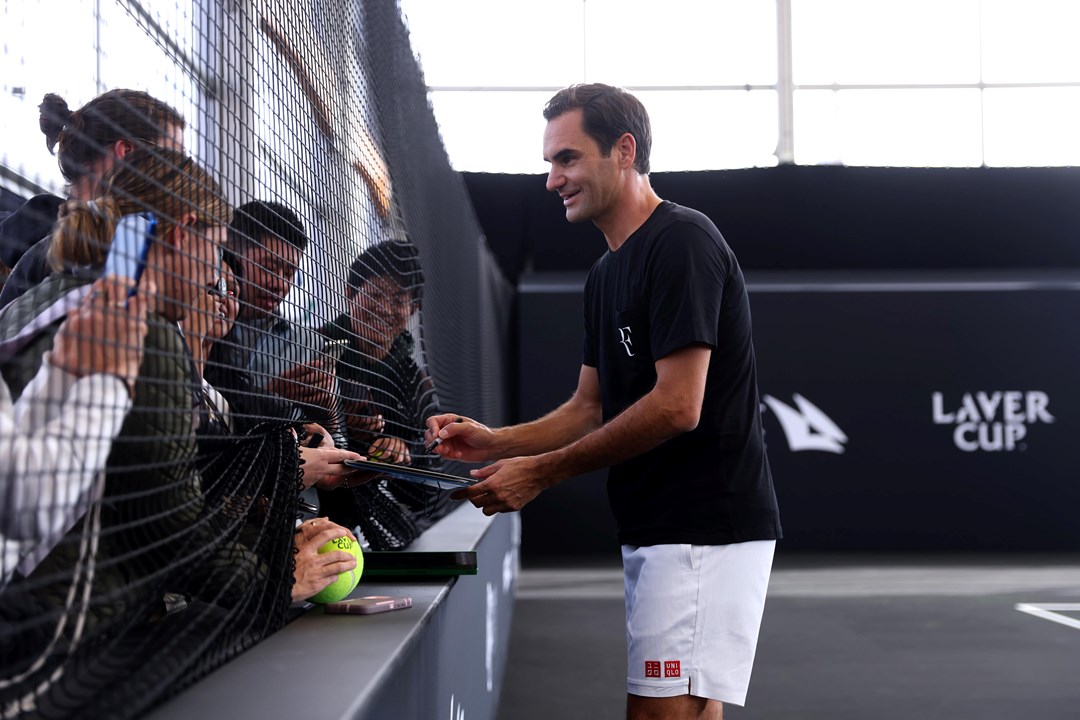 LTA SERVES
LTA SERVES gifted opportunity of a lifetime as 'The Big Four' reunited at The O2 Arena
• 3 MINUTE READ
A safe haven for all; our industry leading sport for development programme, LTA SERVES, looks to take tennis into the heart of local communities, to inspire a generation, and more importantly, to provide opportunities for underserved communities across the UK.
Aimed at 4–18-year-olds, the programme is currently delivered in 401 venues and since launching has reached over 38,000 children and young people – many of whom had never picked up a racket prior to their involvement with SERVES.
From Community Centres to Youth Clubs, Mosques, Gurdwaras, Mandirs, Church Halls, Housing Associations, and other venues, the goal is to break down barriers and eradicate stigmas. LTA SERVES is more than tennis; it's about having fun. It's about finding your safe space. It's about being yourself wholeheartedly. It's about developing yourself as an individual beyond the tennis court.
With the latter at the forefront, the fifth edition of the Laver Cup welcomed rapturous crowds to The O2 Arena as they awaited the moment they'd witness 'The Big Four' stood shoulder-to-shoulder at the Open Practice Day. Andy Murray, Novak Djokovic, Rafael Nadal and the Laver Cup's founding face of Roger Federer all attended as they greeted fans and joined together to play the ultimate doubles showdown spectacle.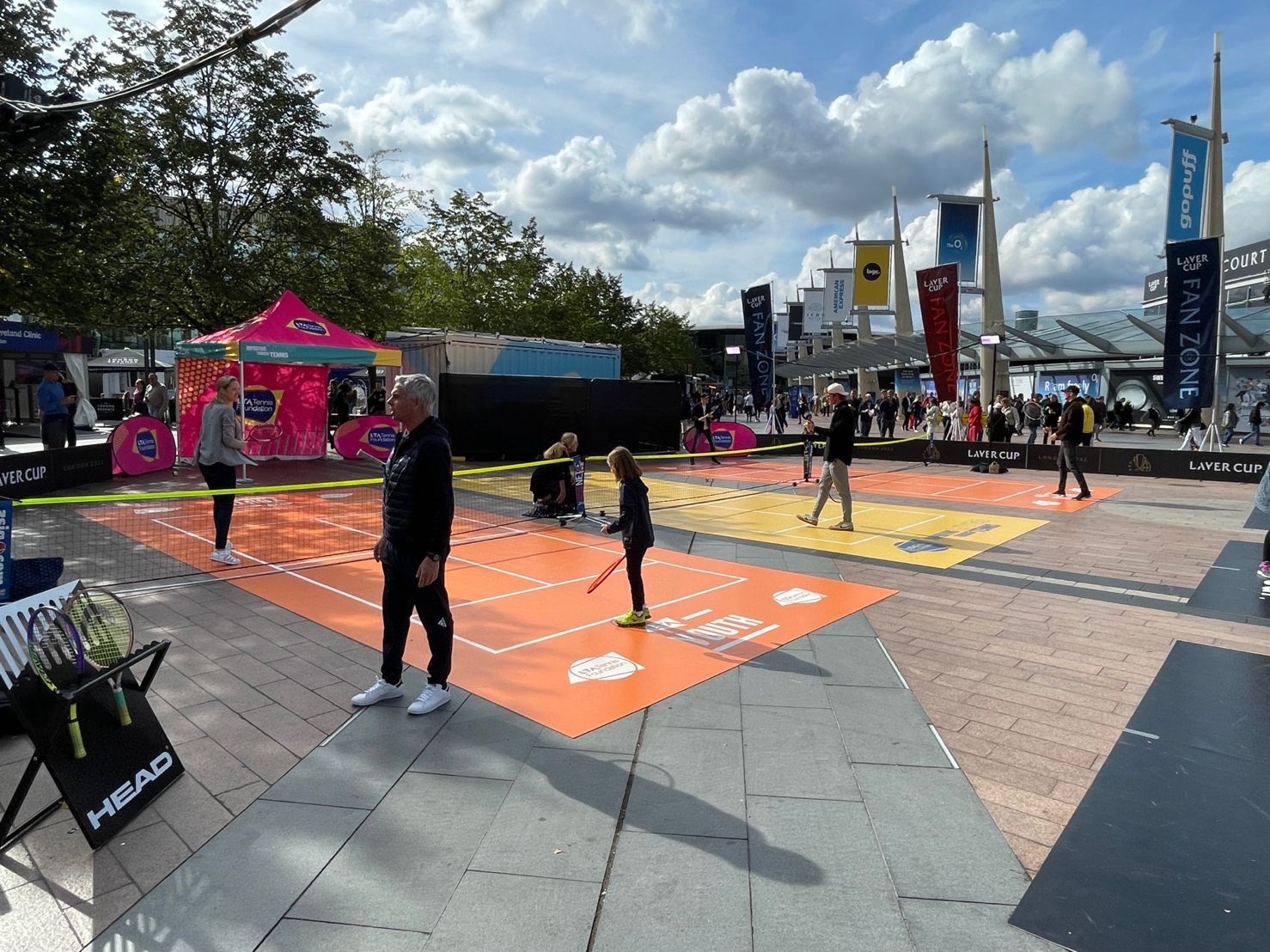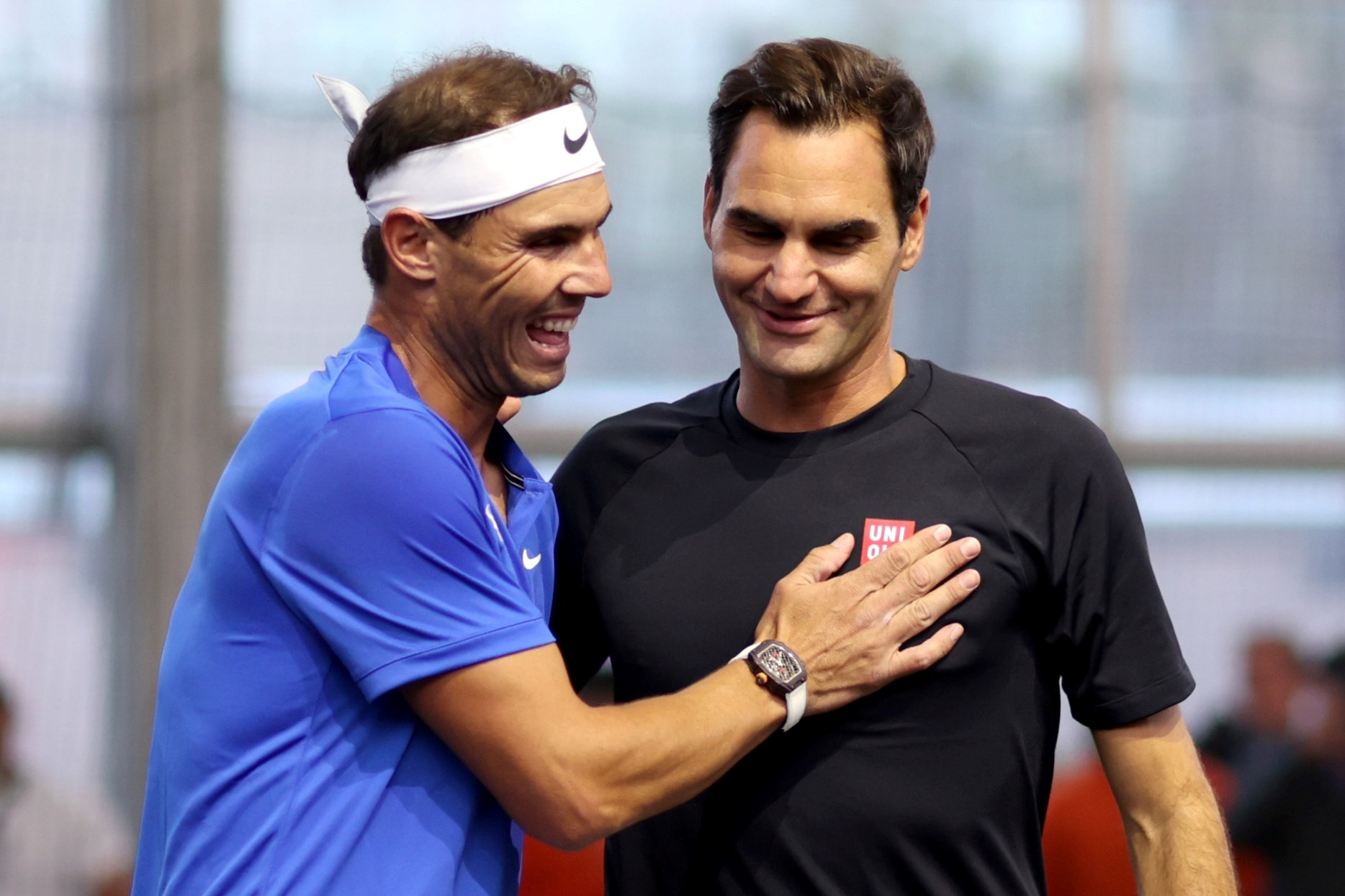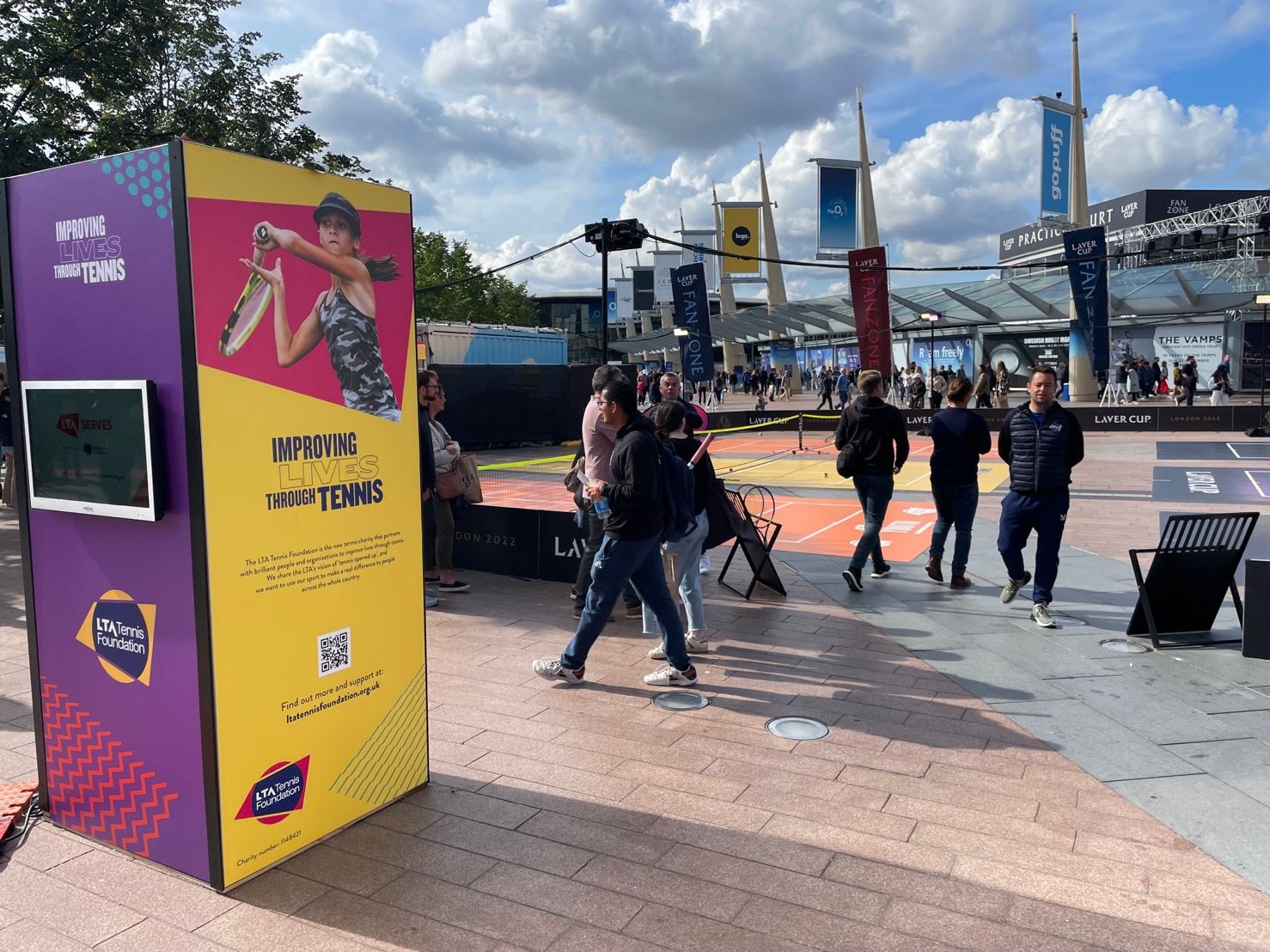 The initiative was introduced to expand access, involve fans, and essentially, give back to the community through raising funds for their charitable partnerships. The money raised from the Practice Day was donated to the LTA Tennis Foundation which subsequently funds the LTA SERVES programme, specifically going towards the funding of 50 new LTA SERVES coaching programmes for children in some of the most deprived areas of the country, including near The O2 in London, to leave a lasting Laver Cup legacy.
Not only was money raised for the Laver Cup's respective partnerships, but a once in a lifetime opportunity was also presented after a total of 20 LTA Youth Schools were invited, with over 2,500 kids in attendance as they watched Federer in action just days before he'd bid a tearful farewell to his illustrious career.
"As part of the Laver Cup Community Day, children and young people who are part of our LTA SERVES Programme were generously gifted tickets from Laver Cup to attend this unique experience," said the LTA's Community Tennis Manager, Kiran Matharu.
"Throughout the day they had the opportunity to take part in tennis activities that were being held at the Fan Zone and watch some world class tennis. Providing opportunities like this to inspire a new generation to pick up a racket and get involved in tennis no matter who you are or where you're from."
Twirling their Hi-Vis vests above their heads, the kids' cheers erupted from the stands as they revelled in a moment they would never forget.
LTA SERVES is also receiving recognition elsewhere as rising star Jack Draper commits to finding out how he can play a role in breaking down existing barriers and supporting local communities, paying a surprise visit to the Kingsynmpton Youth & Community Centre just a couple of months back.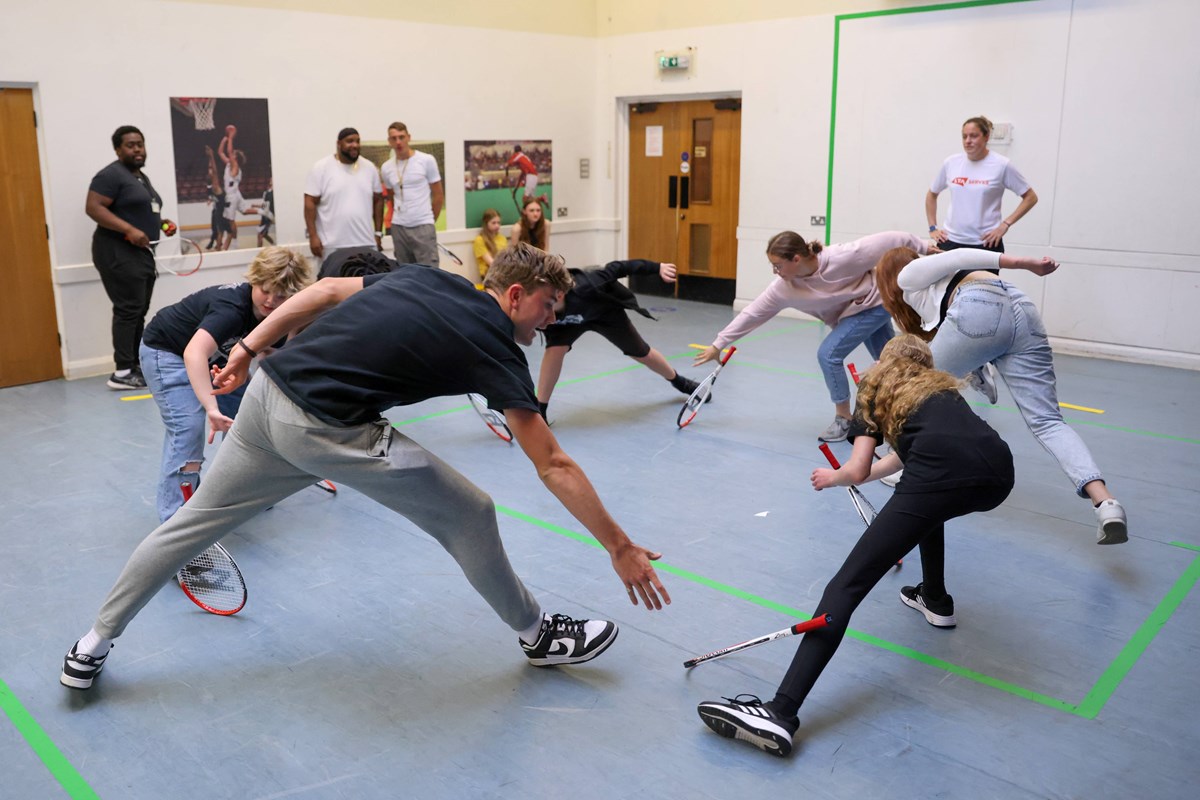 From a London local to one of the brightest prospects in British tennis, 20-year-old Draper grew up with tennis at the forefront, nursing big dreams that never dimmed as he looked up to role models that proved to him that anything is possible. During his Q&A with the kids and volunteers at the community centre, Draper – who recently climbed to world No.46 in the official ATP rankings - was asked what motivated him to become a tennis player. His response?
"I think having good role models, having people I look up to," said Draper. "Andy Murray is one of them. I think in anything in life, you get inspired by people. Looking up to people is key."
He took a leap from the inspired to one who inspires as the young people of Kingsynmpton Youth & Community Centre eagerly awaited their turn for a photo and a little memento to remember a special experience.
find out more about lta serves
Check out our further information below on the SERVES programme to see what we offer and how you can get involved.