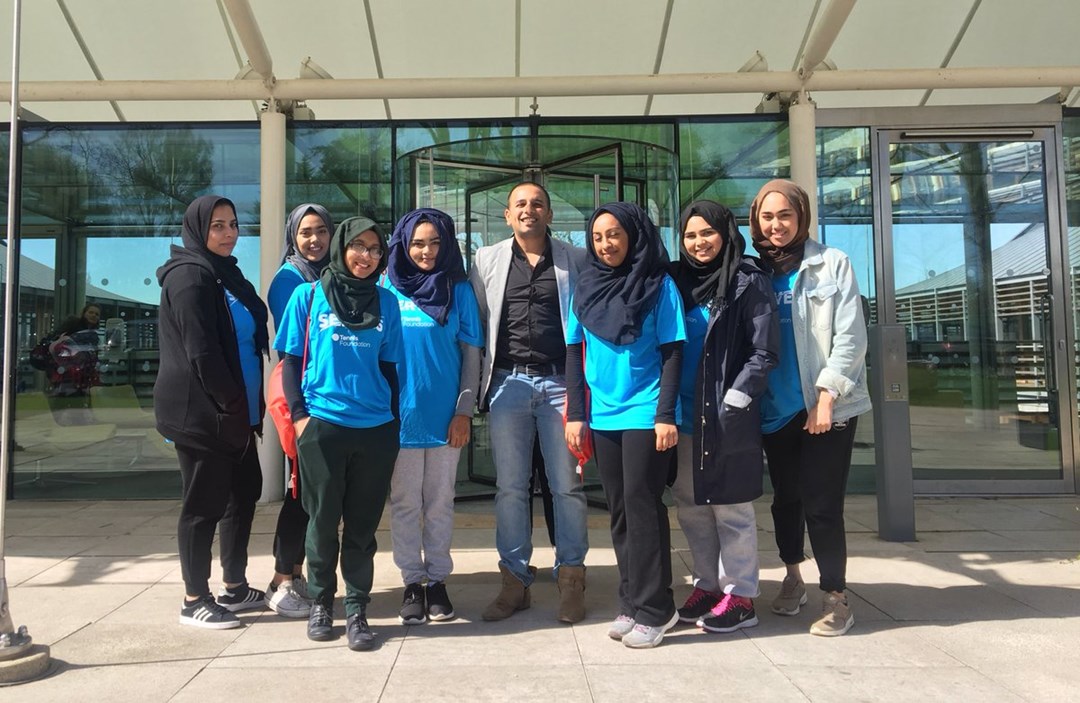 Community
Rahima's Story: "A lot of people don't think that ethnic minorities get involved with sports but in fact they do."
• 4 MINUTE READ
Rahima Begum is a young woman from Bradford's Bangladeshi community. She 'was never a tennis person' but was introduced to tennis through the Tennis Foundation's SERVES project. Now, she is a Tennis Activator as part of the project and is working to get more young Bangladeshi women and girls from the local community involved.
Rahima's SERVES group operates at the Beap Community Centre in Bradford and is run by the Shapla Sports Initiative. It is one of many sites that have been established across the county as part of the SERVES programme, which aims to take tennis to places it has never been before and open up the sport to young people who may never otherwise pick up a racket.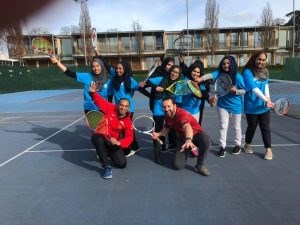 Having first joined the group as a participant after being introduced by a friend, an opportunity to get more involved presented itself when Shapla Sports were looking to set up a female only SERVES session as a way of engaging more young women and girls from the local Bangladeshi community.
A key principle of the SERVES project that makes it effective in engaging with new communities is that it recruits people from that local community and trains them to deliver the SERVES sessions to their peers.
Rahima, who is now studying at university, took the opportunity to become trained as a Tennis Activator and play a leading role in the new sessions. Nine volunteers from the site have undertaken the Tennis Activator course run by the Tennis Foundation, allowing sessions to be delivered on a regular basis. Being part of that is something Rahima is relishing.
"A lot of people don't think that ethnic minorities get involved with sports but in fact they do. There are certain centres that provide facilities to get involved and be active."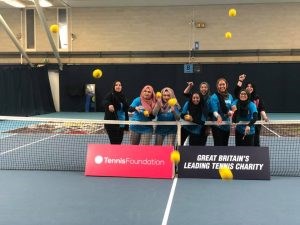 Shapla Sports was an initiative that was created to get the Bangladeshi community of Bradford to join together and play a diverse range of sports.
Its success was recognised last year when it won the Tennis Foundation Special Recognition Award at the prestigious British Ethnic Diversity Sports Awards.
And for Rahima, being focused on taking part rather than competing is a vital element to its success.
She admitted: "I don't play sports competitively just because I haven't been that confident, but from a social side it has allowed us to make new friends.
"For the people that didn't usually play sports or didn't really like it, it gave them a new perspective and they can actually enjoy sports from a different angle.
"I was never a tennis person, I used to be more of a badminton player, but just being there and getting involved was amazing."
Earlier this year, Rahima was part of a group of young women and girls from her SERVES group who made a special trip to London to play at the National Tennis Centre. The girls received a tour of the centre before taking to the court for some coaching.
"That was a once-in-a-lifetime opportunity. Every two weeks we were playing on a Sunday. Humayun [Islam, from Shapla Sports] came across the chance to play down there and asked if we would be interested.
"We were all eager to get involved and once we got there it was really nice to see the centre; the whole environment was great.
"We had practice tennis sessions, all the coaches were involved and they were really friendly and we know we will never get that experience again."
For more information about how SERVES is helping to open up tennis to new people, click here, and to find out more about the Shapla Sports Initiative in Bradford visit their Facebook page.