Becoming a tennis official
4 MINUTE READ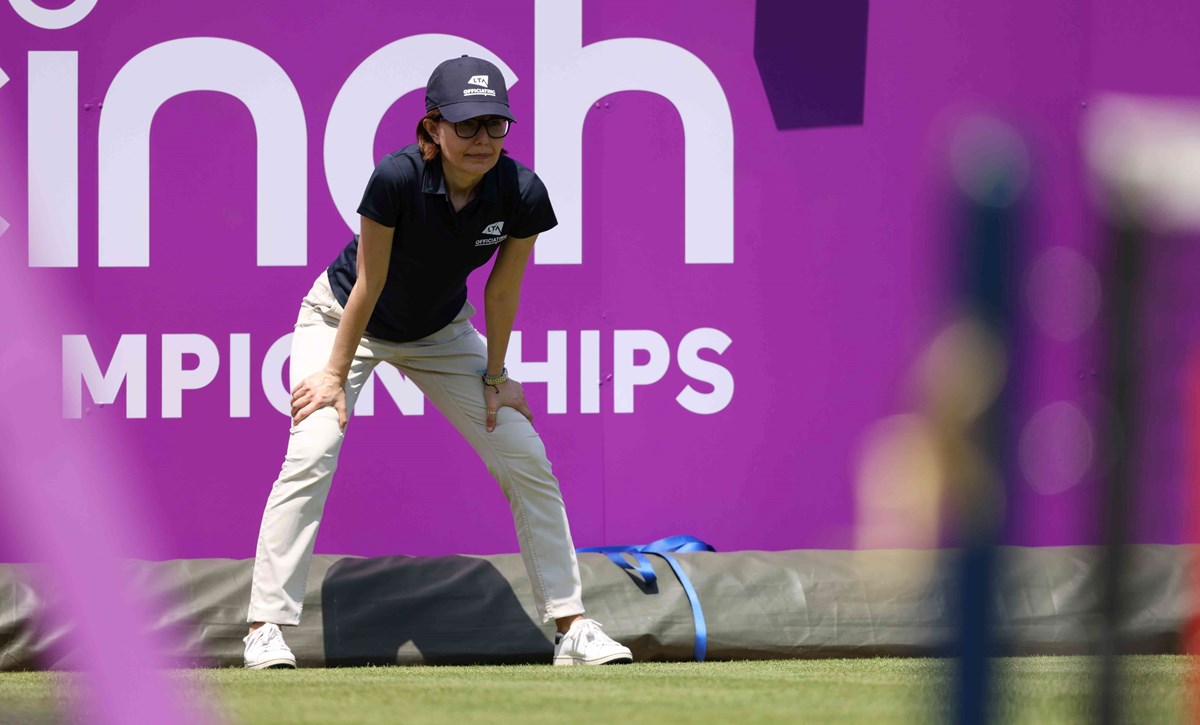 Want to have a front row seat to all the action? Want to be part of running your own competitions? Want to make a difference in your local tennis community?
Then a tennis official's role might be just for you.
There's a whole host of different tennis official roles you can get involved with, including:
Line or Chair Umpire

Competition Organiser

Referee

Court Supervisor
If you're interested in becoming a tennis Official but don't know where to start, we've got all the info you need.
Here's a helpful guide on how you can take your first steps – who knows, maybe one day you'll be on your way to officiate at Wimbledon!
Officials who are based in the United Kingdom who have relevant experience from overseas should contact us to officiate in the UK.
Officials License Scheme
Our officials licence scheme grants accreditation to officials in Britain and offers an easy way for parents, players and tennis venues to identify those who meet our professional standards.
Officials are required to have completed and passed either a Referee Course or Basic Line Umpire Course or having passed the Court Supervisor Course before they can join as well as having completed a criminal record check in the last 12 months.
Once you've passed your course you will be sent details on how to apply.