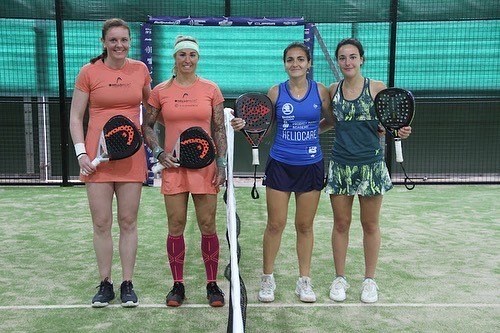 Padel
International padel players win titles at Rocks Lane for the first British FIP event of 2023
• 3 MINUTE READ
Padel players from Argentina, Spain and the Netherlands claimed victories at the FIP Rise International Padel Tournament 2023 that took place at Rocks Lane, Chiswick this weekend.
Top seeds Pedro Vera (Spain) and Ignacio Piotto Albornoz (Argentina) won the title in the men's competition, while Dutch pair Marcella Koek and Stephanie Weterings claimed victory in the women's final.
Rocks Lane, Chiswick was the host of the first British International Padel Federation (FIP) Rise event of 2023. The competition showcased the elite level of the sport currently taking Britain by storm, with the very best British and international players competing.
FIP Rise events are part of an international tour of competitions, the Cupra FIP Tour, with players competing from all over the world for prize money and ranking points. The event was the first of three FIP Rise events to take place in Great Britain this year.
The tournament comprised of a men's and women's event, with 32 pairs competing in both draws. In the women's draw, British No.1 Tia Norton reached the quarter-finals alongside Margarida Fernandes (Portugal) while Sam Jones and his Spanish partner Iago Gonzalez Nino reached the third round.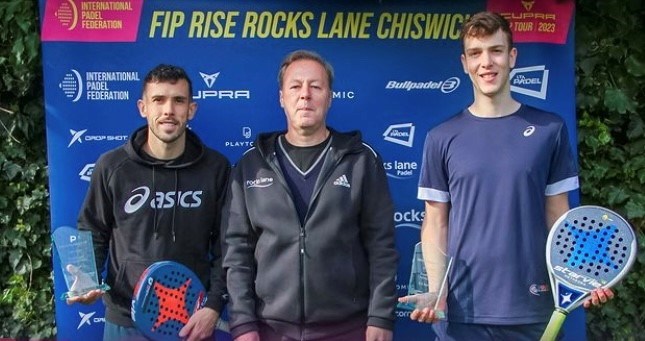 Other British females in the draw include Lisa Phillips and Abigail Tordoff, and the wild card pairing of Amy Cairns and Laura Deigman.
Men's GB No.1 Christian Medina Murphy, Richard Brooks, Chris Salisbury, Louie Harris, Francis Langan and Nikhil Mohindra all represented Great Britain in the draw.
Chris Warren, the founder of Rocks Lane said: "It's all done and star dusted! The biggest international Padel tournament ever held in the UK. Some amazing matches, some of the world's best players competing and 4 courts of international Padel competition streamed simultaneously for the first time! Thank you to all the players travelling to Chiswick, London from around the UK and for flying in from around the World: Spain, Netherlands, Sweden, Japan, Argentina, Portugal, Poland, Germany, Qatar & Italy! Well done Team Rocks Lane!"
Full results and tournament information
2023 has seen us inrease the investment into padel performance competitions in order to further develop the sport in Britain and to support the pathway for British professional padel players.
This year's calendar also features seven Grade 1, British Tour competitions. Acceptance onto British Tour events is based on players' leaderboard position a circuit of tournaments designed to give up and coming players the opportunity to gain experience and provides competition for professional players in the UK in-between competing in professional events both in the UK and abroad.