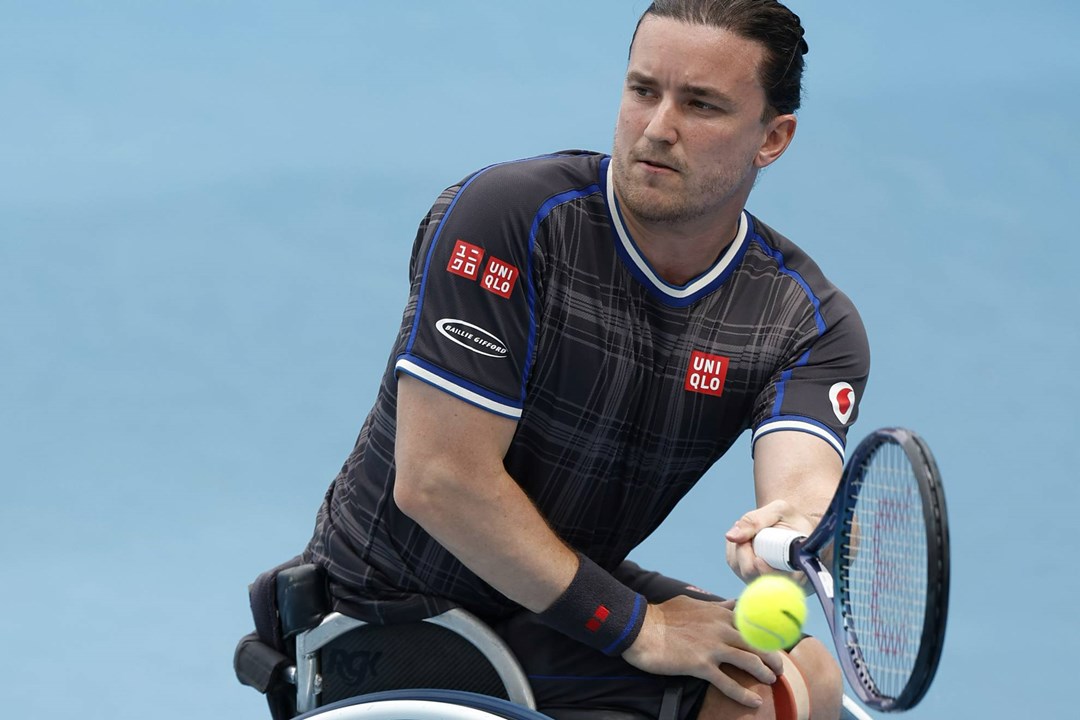 Players News
"I thought my playing career might be coming to an end" – how Gordon Reid overcame injuries to win another major title
• 4 MINUTE READ
Gordon Reid was forced to glimpse into his life after tennis during a troubled 2022.
With medical experts struggling to find a solution to a persistent wrist injury, the Scottish champion who had claimed 21 major titles by the close of last year feared his roll of honour may have had its final winning entry.
Yet the corner has been turned for the 31-year-old from West Dunbartonshire in Scotland, with his victory in the Australian Open doubles alongside Alfie Hewett ensuring 2023 started on a high for the prolific duo.
As Reid reflected on the last 12 months at our ITF2 Wheelchair Tournament in Bolton, it became evident that his most recent successes are all the more special given the hurdles he has overcome.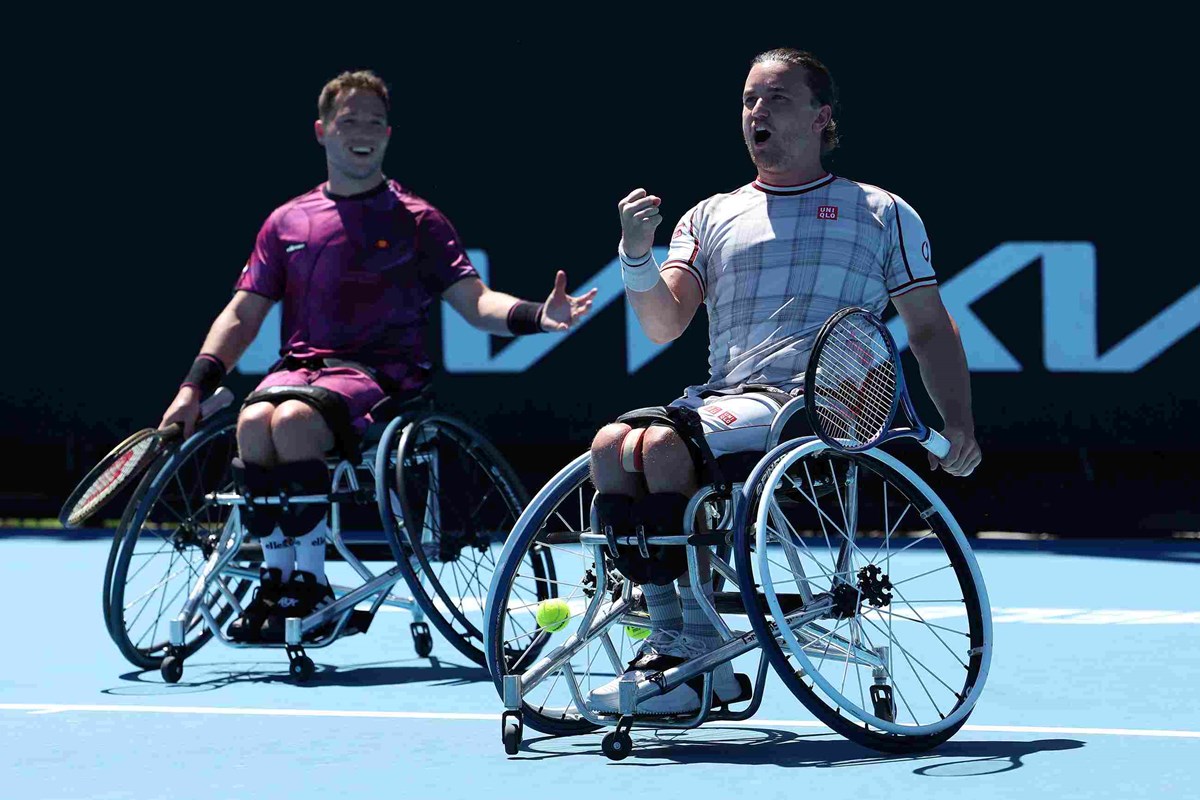 "At times last year, I was thinking about what comes next in my tennis story and I thought my playing career might be coming an end," began Reid, who has thrived wheelchair tennis despite contracting the rare spinal condition transverse myelitis in 2004.
"It was looking a little bit difficult because I was doing a lot of rest and recovery to find a solution, but nothing was really working.
"It was a bit frustrating and eventually I ruptured the tendon in my wrist. That is not a good injury for a tennis player, so it was a bit of a scare.
"Thankfully, things are much better now. The medical guys have been great and got me back to this point. Hopefully I still have a few more years left on the court, but if not, I would love to stay involved in tennis."
The wheelchair tennis landscape has been transformed since Reid set out on his career, with his first major singles title at the Australian Open in 2016 opening the door to a career that has seen him break records aplenty after forming a dominant doubles partnership alongside Hewett.
The duo won their first Wimbledon doubles title back in 2016 and as Reid reflects on the wheelchair tennis scene now, he is proud to have played a part in the rise of the game.
"When I first started playing, I quickly appreciated how lucky we were to have the support of the LTA," he continues. "That funding enabled us to travel and dedicate the time you need to make the most of your career and we are all grateful for that support.
"Compared to competitors in other countries, they still needed to work to fund their tennis career, so British players did have an advantage when I started.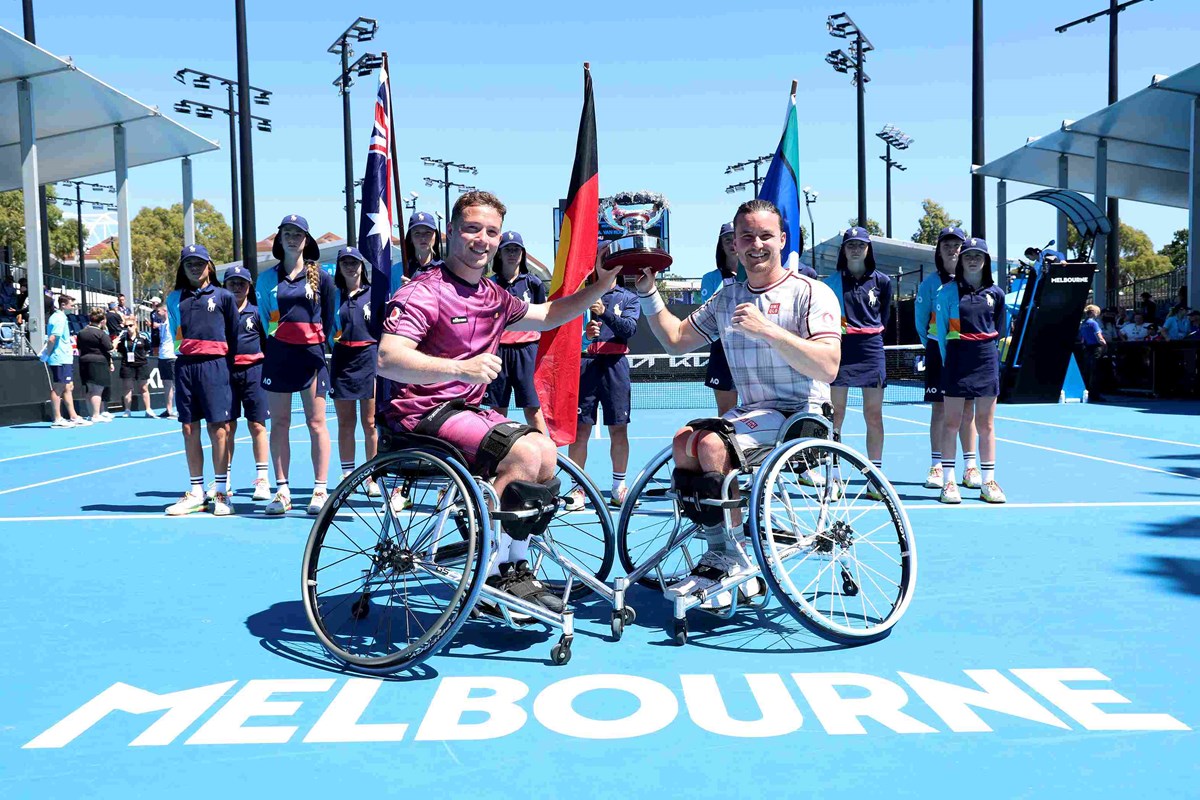 "Now things have changed in our game. We have bigger draw sizes in the major championships, good prize money and younger players can look at this as a career and not just a bit of fun as a hobby.
"The whole Tour is much more professional than when I started playing. Young players all do the proper warm-ups now, they benefit from the analysis the top players enjoy and it is so much more professional. It also means there will be more competition to get to the top, but that can only be a good thing.
"We had a 16-man draw for the Australian Open this year and there was a 12-man draw for the French Open last year, so hopefully Wimbledon follow suit now.
"Seeing Alfie playing his match (against Gustavo Fernandez) on No.1 Court at Wimbledon last summer was fantastic and it has been great to see Jamie Baker (Tournament Director at Wimbledon) showing so much support to wheelchair tennis. Hopefully it is a sign of things to come when it comes to having a bigger draw.
"The strength in depth is there now and the more we can get money trickling down to players at a lower level the more the sport will grow.
"Any opportunity Alfie and I have got to raise the profile of tennis from the grassroots level up, we have to try and take that.
"From where I was when I started playing, we now have opportunities to watch wheelchair tennis on TV in more places, the standards are rising and if Alfie and I have been a little part of that, then that's great."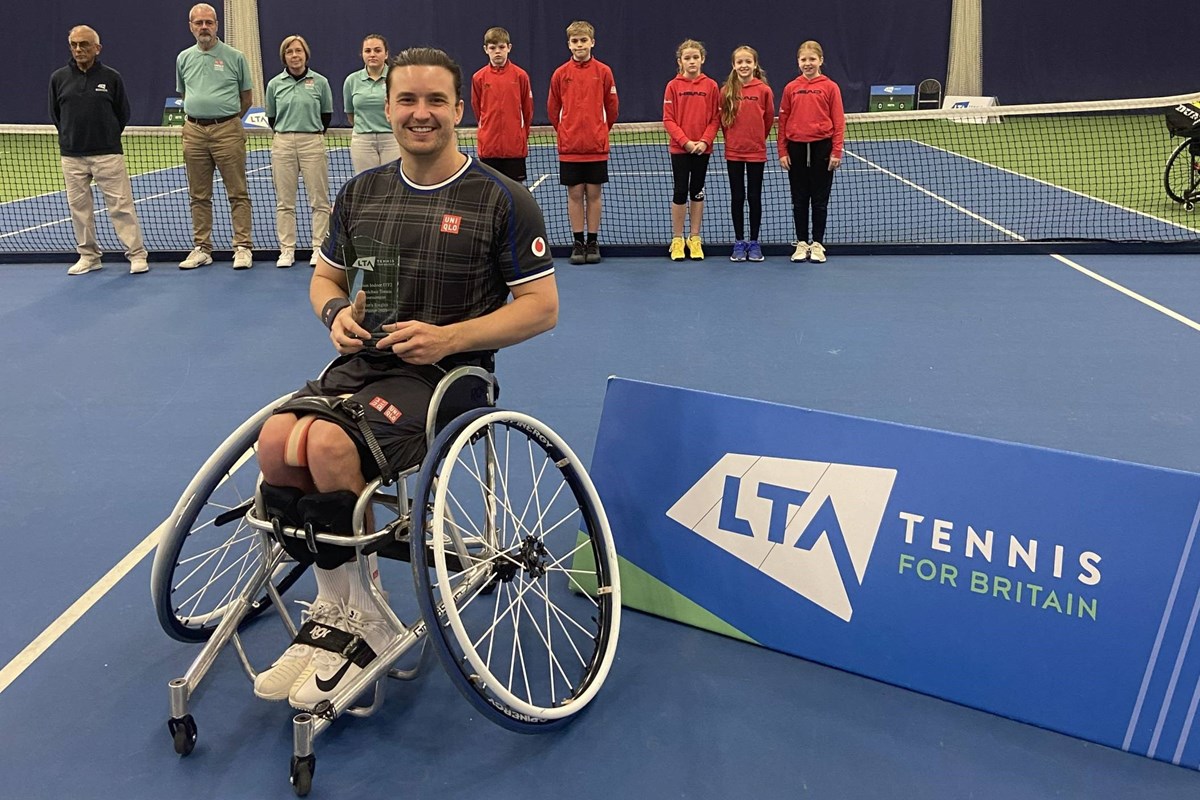 After relentless success alongside Hewett on a doubles court, Reid is targeting singles success in the coming months and has already started the year with a record third title in Bolton, as well as securing the doubles crown alongside Ben Bartram.
"I am full of motivation for what is to come in 2023," he added. "I pretty much missed a year of tennis with my wrist problem and that is the first time I've had that in my career.
"I was raring to go at the start of the year playing out in Australia and it gave me another taste of what I have been missing.
"The doubles has been going very well, but I'm still trying to build myself up in singles and I'm excited to see what comes next.
"The big target for 2023 is to stay healthy, build up my fitness and confidence and from there, anything is possible."