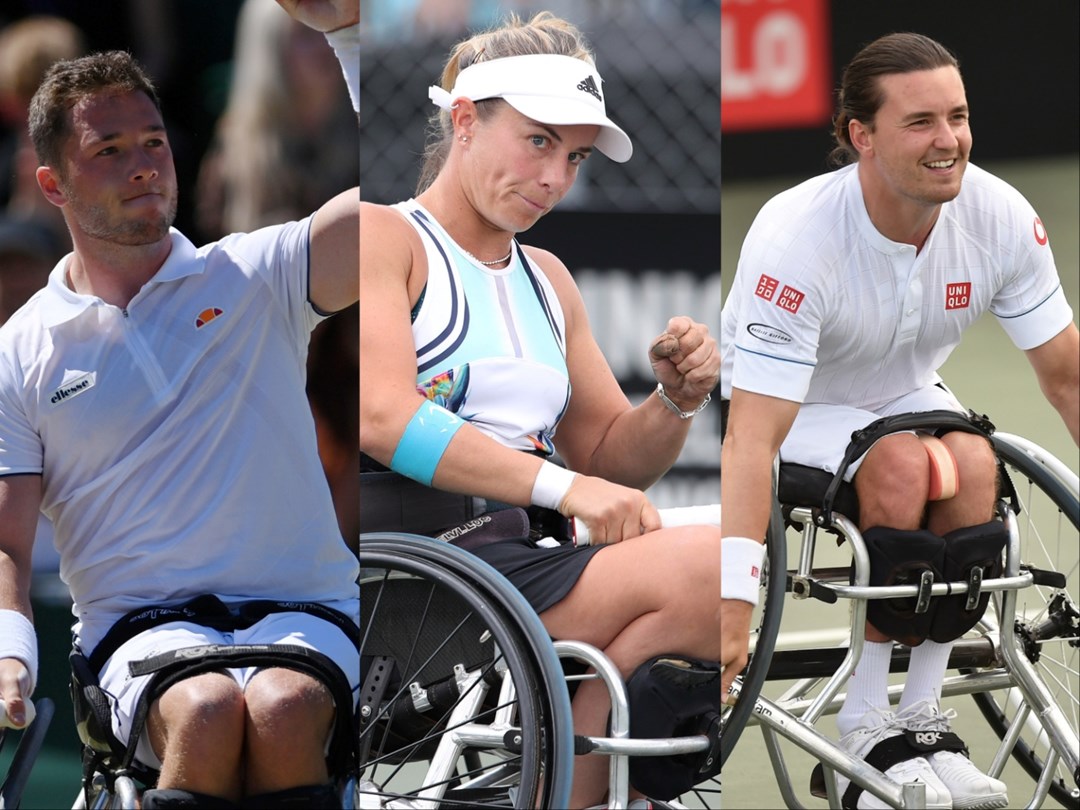 Players News
Alfie Hewett, Gordon Reid, Lucy Shuker & John Stevenson recognised in King's Birthday Honours list
• 4 MINUTE READ
The 2023 King's Birthday Honours list announced overnight includes recognition for Britain's record-breaking men's wheelchair doubles partnership of Alfie Hewett and Gordon Reid, who have both been honoured with an OBE, while fellow wheelchair player Lucy Shuker has been honoured with a British Empire Medal (BEM).
It's the first time that three of Britain's wheelchair tennis players have been honoured by the reigning monarch at the same time.
Meanwhile, former President and Vice President of Tennis Scotland (formerly the Sottish Lawn Tennis Association), John Stevenson, has been awarded an MBE for his services to lawn tennis.
Chief Executive of the LTA, Scott Lloyd said: "Alfie, Lucy, Gordon and John have all made a tremendous contribution to tennis in Britain. We are delighted that this has been recognised through their honours.
"In particular, for three wheelchair tennis players to be honoured is fitting recognition for the strength and success within elite wheelchair tennis in Britain in recent years, and the inspirational role that Alfie, Lucy and Gordon have played.
"On behalf of the LTA and the whole tennis community, we send Alfie, Lucy, Gordon and John congratulations for their well-deserved awards."
Hewett and Reid claimed their 17th Grand Slam doubles title together at the French Open last weekend as they completed a fourth successive victory together at Roland Garros in their 15th consecutive Grand Slam final since The Championships at Wimbledon in 2019.
Their ground-break success as a partnership saw them become the most successful doubles partnership in Grand Slam history in 2022, when they won their ninth successive title together at the majors with what was then their third successive Australian Open title. It was a victory that took them beyond the previous record of eight consecutive Grand Slam doubles title held by Martina Navratilova and Pam Shriver.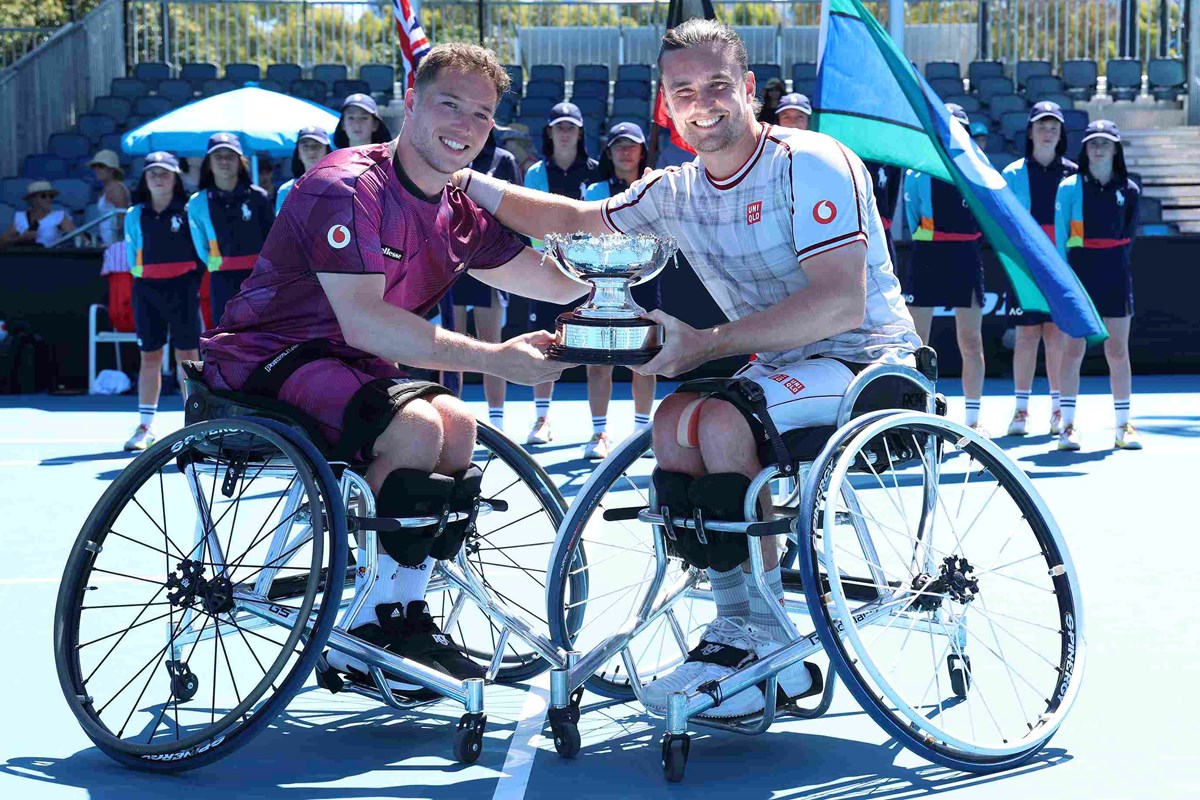 Since their first major title at The Wimbledon Championships in 2016, Hewett and Reid have amassed four titles together at each of the Australian Open, the French Open and The Championships at Wimbledon, while between 2017 and 2021 they won five US Open doubles titles in a row.
In 2021 they became the first men's wheelchair doubles partnership to complete a calendar Grand Slam, while their latest success at the French Open saw them become the most successful men's doubles Grand Slam partnership in the Open Era as they surpassed their 16 major titles amassed by Bob and Mike Bryan.
Reid, who was made an MBE in The Queen's New Year's Honours list for 2017, after an exceptional 2016 during which he won his first two Grand Slam singles titles and became Great Britain's first Paralympic men's singles gold medallist, said: "It is a great honour to be receiving an OBE in the King's Birthday Honours. I hope my platform as a professional athlete can help inspire other people with disabilities to lead an active and positive lifestyle."
Hewett, who now has a total of 24 titles at the majors, one ahead of Reid, with whom he has won all 17 of his Grand Slam doubles titles, said:
"To receive the OBE honour is a special feeling, not only for me but also my family and the people that have been close to me on this journey. I never would have dreamt that I'd receive something like this in my lifetime. I just get my head down and work hard in the sport that I love, so I'm extremely proud and grateful for this, and everyone who has helped me get to where I am today.
"It's amazing to see wheelchair tennis and disability sport get this level of recognition. it's so vital in encouraging people with disabilities to be active and to just be creating a more inclusive society. It's a big passion of mine to keep growing the sport, and with the platform I have to send the message that anything is possible with a leap of faith, relentless determination and the right mentality."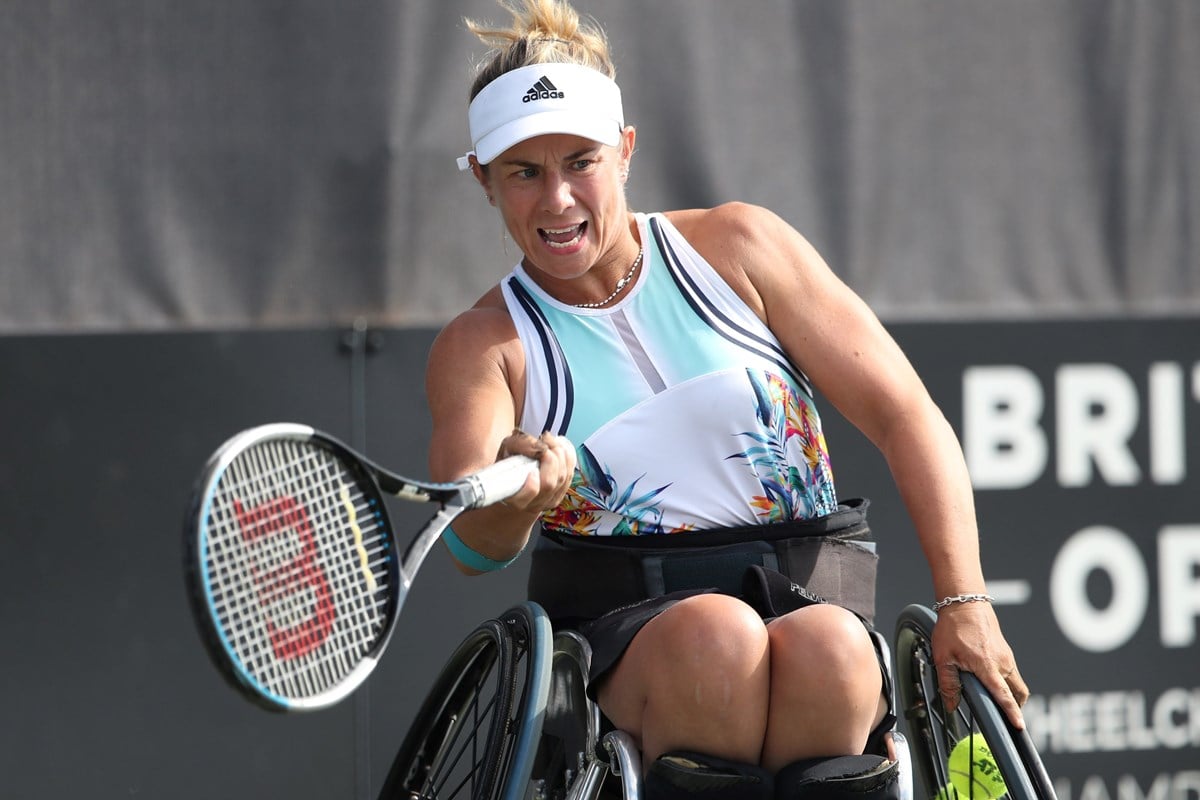 British women's No.1 Lucy Shuker's British Empire Medal for services to sport comes after a 2022 season that was her 20th in international competition after she made her debut at the British Open in 2003. Shuker reached the British Open women's singles final for the first time in 2022.
Shuker has spent the majority of her international career as British women's No.1, has represented Great Britain in World Team Cup competition on 13 occasions, having made her debut in 2005 to become LTA Colour Holder No.258 and going on to win three World Team silver medals and four World Team Cup bronze medals.
She has also won three Paralympic medals after partnering Jordanne Whiley to the women's doubles bronze medal at London 2012 and Rio 2016 before they became the first British women's wheelchair tennis players to win a Paralympic silver medal in Tokyo.
Part of the LGBTQ+ community and the winner of more than 110 titles across singles and doubles on the Wheelchair Tennis Tour, Shuker has also fulfilled a number roles outside of competition during her career, which began after meeting two-time Paralympic quad singles gold medallist Peter Norfolk ( OBE ) while she was in rehabilitation following a motorcycle accident shortly after her 21st birthday. Speaking about her British Empire Medal, she said:
"It was a bit of a surprise, really, I returned home from a tournament to the news. I never take for granted the opportunity to compete in wheelchair tennis and it is an incredible honour to have my achievements recognised in the King's Birthday Honours list."
A nine-time Grand Slam doubles finalist who has contested 37 majors since 2007, Shuker was appointed National School Sport Champion for Tennis by the LTA in 2020 and she is currently serving her third term on the ITF Wheelchair Tennis Player Council, sitting alongside Hewett on the current Council elected towards the end of 2022. She added:
"I'm passionate about tennis and getting more people involved in tennis, disability or no disability. I'm trying to leave the sport in a better place for future generations. I would love for there to be more players with a spinal injury coming into the sport because of how it's helped me and my life after my accident. If I can help encourage that, then I'm very pleased to do so."
71-year-old Stevenson from Paisley has also dedicated much of his life to directing and refereeing competitions across Scotland. He delivered the Scottish District Tennis Championships at Kilgraston every year for more than 25 years. Stretching back 35 years, he has also been instrumental in running the annual Paisley & District Championships.
"I've always really been in the administration side, just helping the game along," said Stevenson. "Hopefully all the players who have been involved have enjoyed and benefitted from it.
"If you've provided a good experience to the players and spectators who have come along, I think that's all you can ask for, which is why I'm quite taken aback by this award."