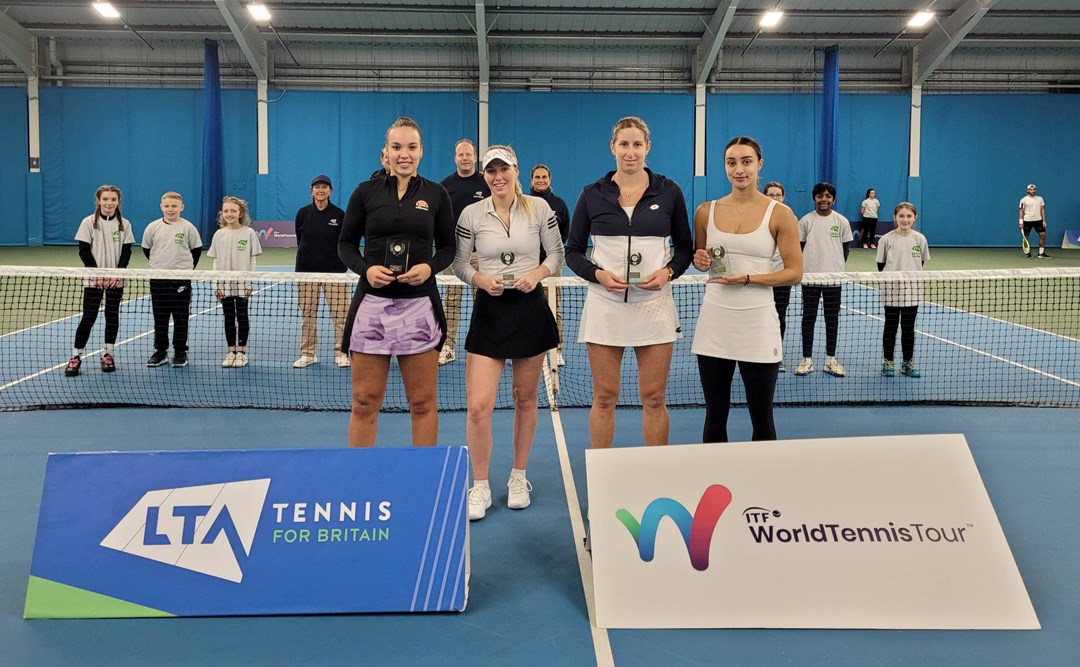 International
Freya Christie & Ali Collins lift Sunderland title as Anton Matusevich finishes runner-up
• 3 MINUTE READ
The W60 and M25 events in Sunderland came to a close this weekend with Freya Christie and Ali Collins finishing as women's doubles champions and Anton Matusevic reaching the final in both the singles and doubles.
Christie and Collins defeated fellow Brit Eden Silva and her partner Magali Kempen 6-3, 7-6(5) to win their fifth ITF World Tour doubles title together, their third at ITF W60 level or above.
This victory moves both Christie and Collins into the WTA top 150 for the first time in their careers. Champion Christie said: "It's really special to add another W60 title here in Sunderland." Collins added, "We knew it was going to be a tough battle, but I think we did well to put it away in two sets."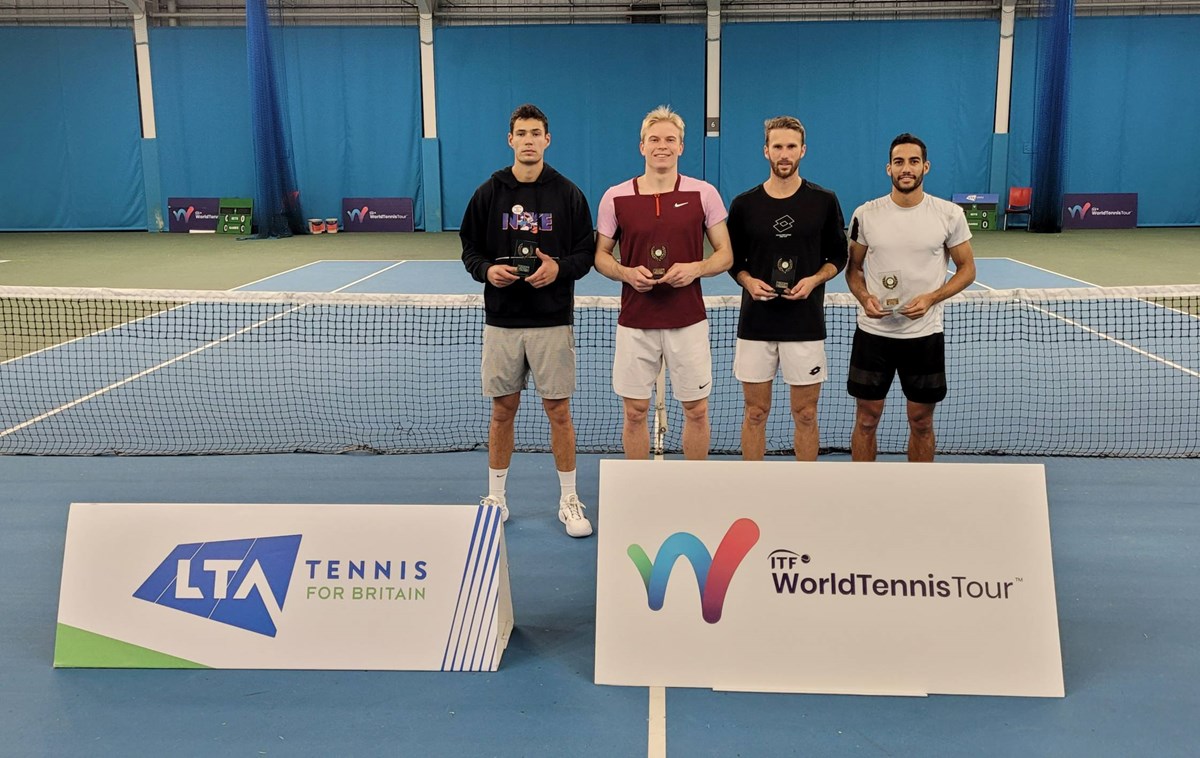 On Saturday, Matusevich had to withdraw ahead of the men's singles final due to an injury meaning that Clement Chidekh received a walkover to clinch his fourth ITF M25 title. This was Chidekh's third British tournament in 2023, and his second M25 title of 2023, after defeating George Loffhagen earlier this month at the M25 Loughborough. On the way to the final, the 21-year-old Frenchman comfortably defeated the second seed Daniel Cukierman, and only lost two sets in the tournament. "Everybody is so nice here; the facilities are great. It was a really enjoyable week of tennis for me," Chidekh said.
In the men's doubles British pairing Matusevich and Joshua Paris lost out to the top seeds Daniel Cukierman and Edan Leshem 2-6, 6-1, 10-3.
Greet Minnen took the W60 singles title winning in three sets to Mona Barthel 6-2, 1-6, 6-0. The world No.79 from Belgium defeated Harmony Tan, the Frenchwoman that famously defeated Serena Williams in the first round of Wimbledon last year, in the second round of Sunderland. This was Minnen's second W60 title.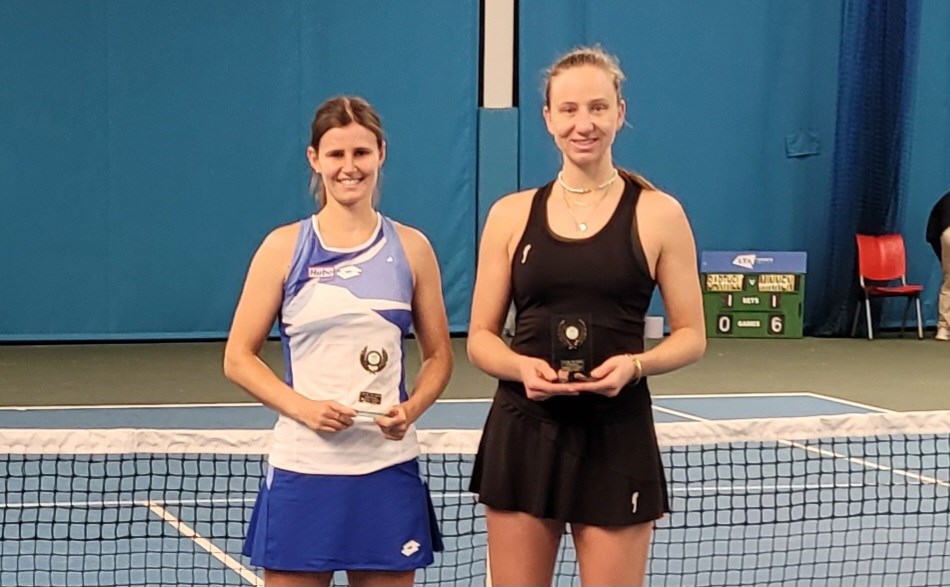 LTA Tournament Director Sarah Wooding reflected on a successful event: "We had a really enjoyable week in Sunderland, with some top-class tennis and strong performances. As ever, we were made to feel very welcome at Sunderland Tennis Centre, where they clearly enjoy hosting international tennis events. Many of the players who competed in Sunderland will be heading to Bath for the M25 and W25 Pro-Series events, which starts on the 7 February."
LTA tournaments such as Sunderland - part of our Performance Competitions Calendar - are about providing British players with the chance to develop on home soil through more meaningful playing opportunities, giving all players the widest possible number of competitive matches on the ITF World Tennis Tour.