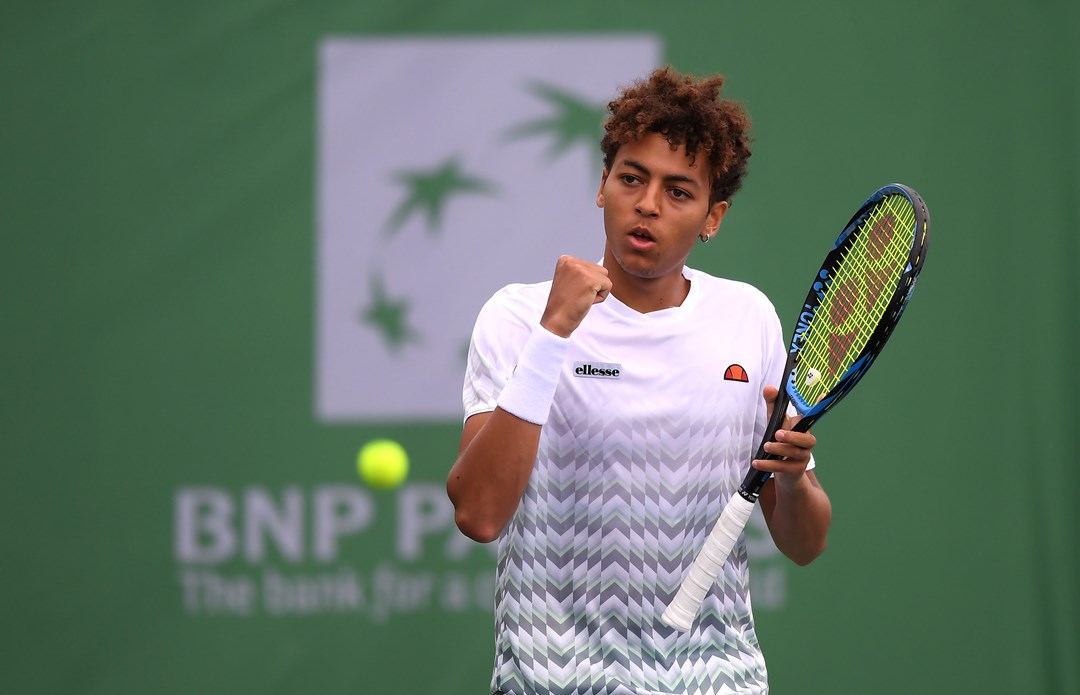 International
Loughborough University to host the second tournament in the 2022 LTA Performance Competitions Calendar
• 3 MINUTE READ
Tuesday 25 January will see Loughborough University host the ITF World Tennis Tour W25 and M25 GB Pro Series tournaments.
This tournament is the second in LTA's 2022 Competition Calendar for professional players. The calendar has been designed to provide a new and more ambitious approach to competition for all age groups. British players will also have more opportunities to play on home soil, with double the number of International ITF World Tennis Tour events now staged, in comparison to 2019.
Loughborough will see 20 Brits in the main draw of the Men's Singles and 12 in the main draw of the Women's Singles. Ryan Peniston, Aidan McHugh, Paul Jubb, Sarah Beth Grey and Eden Silva are some of the British names that will be in action from today (Tuesday 25 January).

Brits including Daniel Little, Harry Wendelken, Joshua Paris, Emily Appleton, Marni Banks and Emma Wilson came through two rounds of qualifying and will now compete in the main draw of the tournament. In addition, LTA National Academy Loughborough youngsters Mingge Xu and Talia Neilson Gatenby also came through qualifying to compete in the main draw of a professional event for the first time.
Loughborough is one of 15 ITF World Tour events that will take place on British soil in 2022 and will provide significantly enhanced playing opportunities for British players at each age and stage of the performance player pathway in Britain. Both the men and women's competitions include a playing list of some of the most promising players in British tennis, alongside a contingent of players from around the world.
The new competitions calendar covers each area of the performance pathway from U10s through to adult. It has been designed to support the LTA's existing performance strategy and to help player development through more meaningful playing opportunities and a focus on rewarding success. Crucially there will be more playing opportunities on home soil and more chances to win ranking points without having to travel abroad.
Entry Lists
In the men's singles, top seed Ryan Peniston will today (25.01.2022) face fellow Brit Stuart Parker, whilst Paul Jubb(3) will play Alex Knaff from Luxemburg. British women playing on the opening day of the tournament include Jasmine Conway who will contest Elena Malygina from Estonia.
Matches from both the W25 and M25 Loughborough competitions can be live streamed on the ITF website, by clicking here
Loughborough Tournament Director Richard Joyner said: "We are delighted to be returning to Loughborough for our second GB Pro Series event of 2022. We have staged a number of high-level professional events at the University over the past decade including an ATP Challenger in 2018 and the ITF Wheelchair Masters in 2017. This together with the great sporting tradition linked to Loughborough University makes it a great venue to return to, and we are looking forward to a great week of men's & women's tennis."
The doubles finals are scheduled for Saturday 29 January, and singles final for Sunday 30 January.
Related Links
Click here to read the full announcement on the LTA Competitions Calendar and visit this page to see the list of competitions covering each area of the pathway.