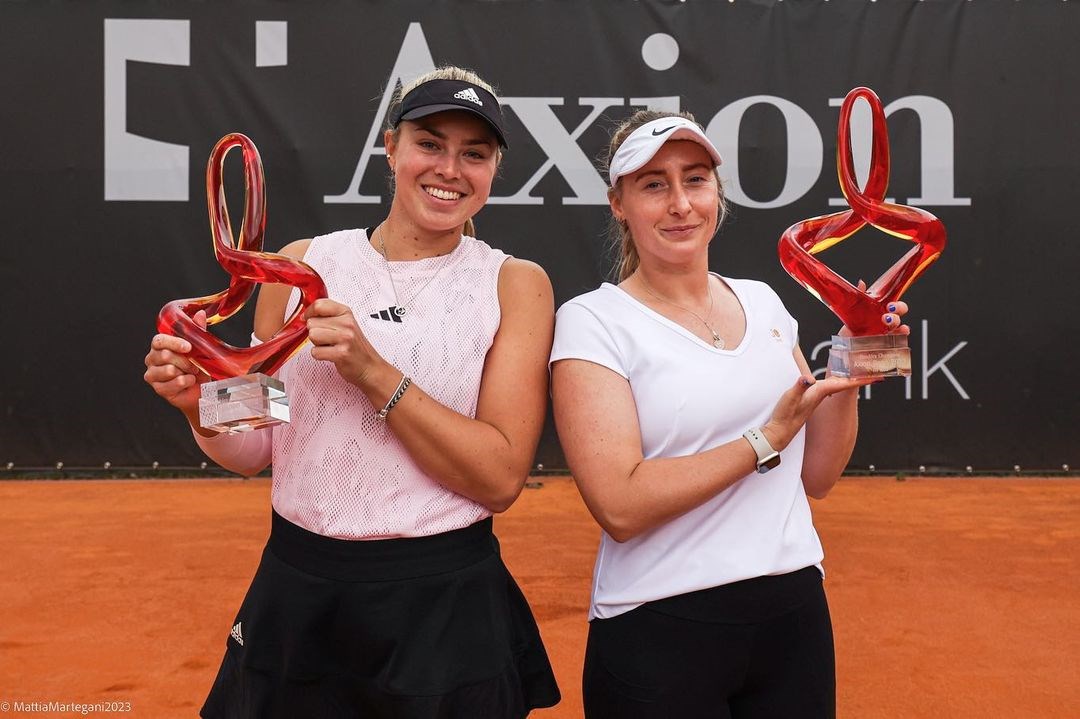 Players News
Doubles titles for Cash, Patten, Appleton and Baker on action-packed week in British tennis
• 3 MINUTE READ
Another week and more titles for our British tennis stars - catch up on all the latest from players competing around the world.
Cash and Patten's Challenger run continues
Julian Cash and Henry Patten picked up where they left off last year by adding an 11th ATP Challenger title in the last 12 months at the Sarasota Challenger.
Fresh off the back of a final appearance at the ATP 250 in Houston last week, top seeds Cash and Patten cruised to the title without losing a set.
The British duo – who are now at career high rankings of world No.52 and 53 – showed their mental edge in the final to defeat Guido Andreozzi and Guillermo Duran 7-6(4), 6-4.
Champion in Chiasso and more ITF doubles success
It was a week to remember for 23-year-old Emily Appleton, who claimed the biggest title of her career – joining forces with Germany's Julia Lohoff to lift the W60 Chiasso doubles trophy.
In her third ITF doubles final of the season, Appleton and partner Lohoof put in a dominant performance to beat Andreea Mitu and Nadia Podoroska 6-1, 6-2.
A career-best title also come with a new career-high ranking – rising 22 places to WTA doubles world No.166 and becoming the new British No.7.
There was more women's doubles success for Brtain's Eden Silva, who partnered with Asia Muhammad to make the final of the W80 Zaragoza.
The British, American team knocked out the top seeds in the first round and made it all the way through to the final, where they finished runners-up to Arantxa Rus and Diane Parry 6-1, 4-6, 10-5.
Blu Baker won his fourth ITF doubles title on American soil last week at the M15 Sunrise in Florida.
Second seeds Baker and Sekou Bangoura proved well-deserved champions having won each of their four matches in straight sets – finishing with a 6-1, 6-3 victory over Jared Thompkins and Leonardo Vega.
Brits narrowly fall short in Coventry
Great Britain's Billie Jean King Cup team were on the losing end of a nail-biting Qualifier clash with France at the Coventry Building Society Arena.
The Brits lost 3-1 to France – just missing out on a place in this year's Finals in November.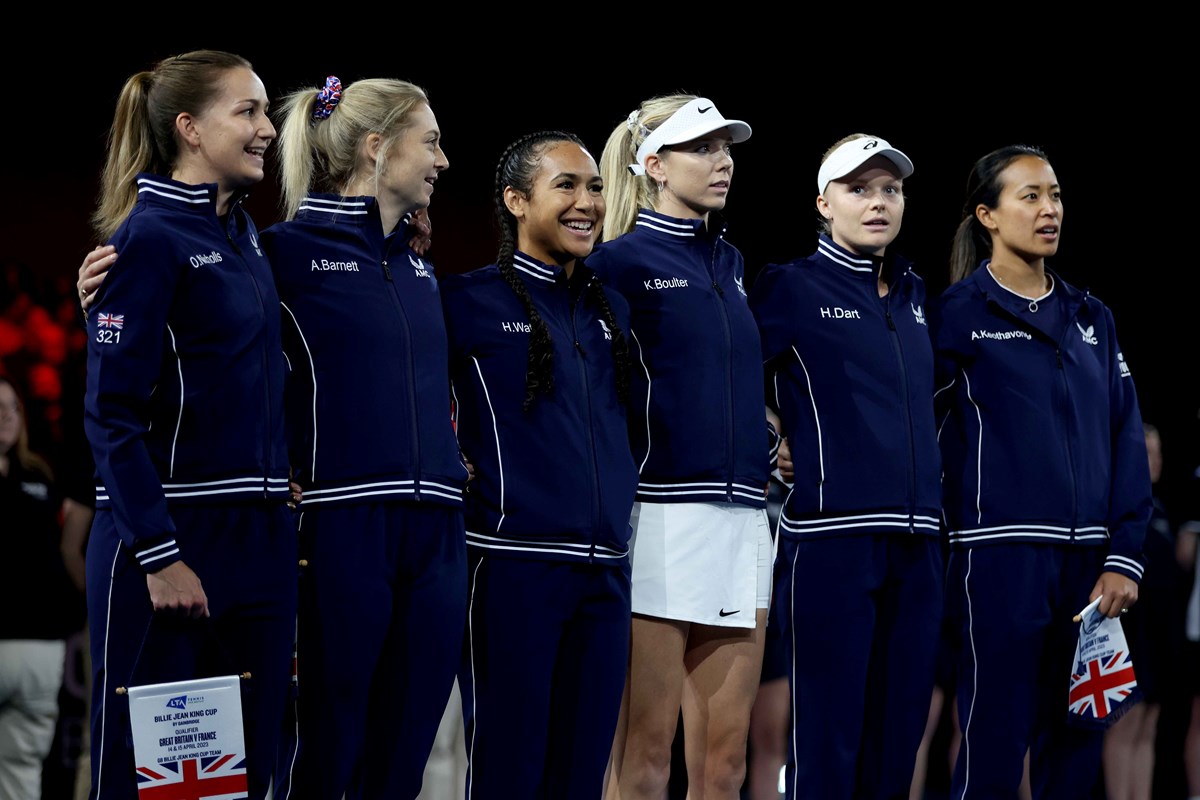 In a tie that saw six tie-breaks, Katie Boulter came within touching distance of a career-best win over world No.5 Caroline Garcia but narrowly lost out 6-7(2), 7-6(4), 7-6(2), before Harriet Dart was defeated 7-6(6), 7-6(3) by Alize Cornet. Dart showed great fight again to force a decider against Garcia on day two but couldn't prevent the WTA Finals champion from sealing the tie with a 6-1, 6-7(10), 6-1.
However, there was something for the Brits to cheer as doubles team Alicia Barnett and Olivia Nicholls overturned an 8-2 deficit in the match tie-break to beat world No.14 Kristina Mladenovic and Clara Burel 7-5, 3-6, 11-9.
The Brits will now have to compete in a Play-off tie in November to return to the 2024 Qualifiers.