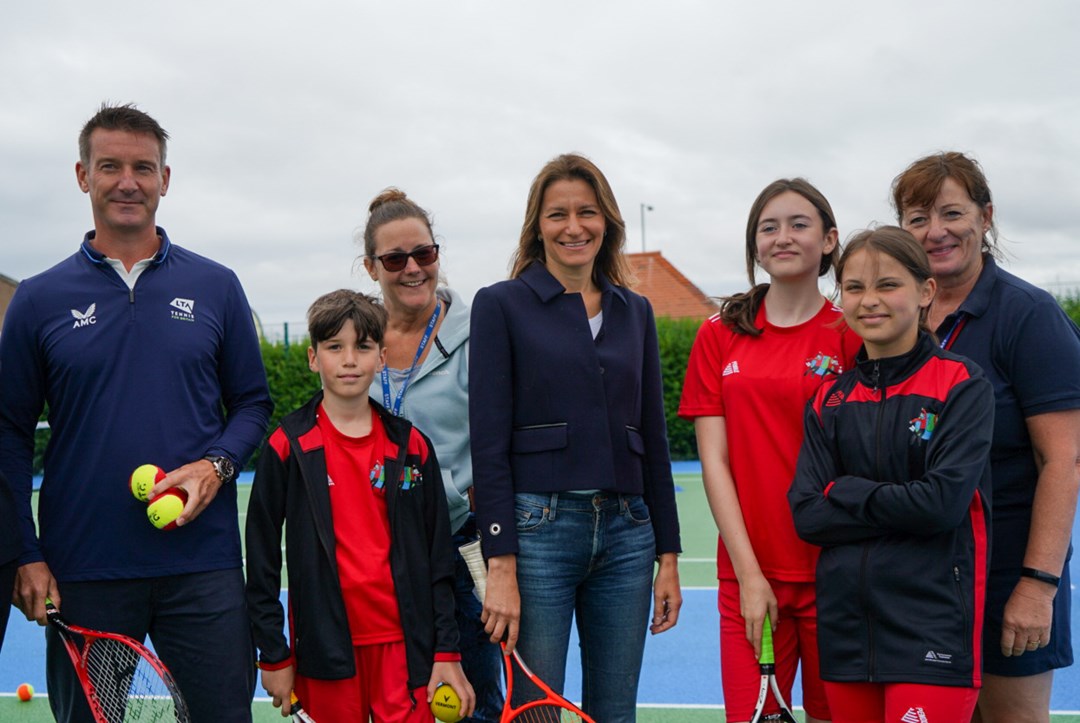 Culture Secretary Lucy Frazer marks refurbishment of 1,000 public tennis courts
• 3 MINUTE READ
The Secretary of State for Culture, Media and Sport visited newly refurbished tennis courts in Fisherman's Green Park in Eastbourne today as the Government and LTA announced the completion of 1,000 tennis court refurbishments through the Park Project.
The Culture Secretary Lucy Frazer and LTA Chief Executive Scott Lloyd hailed the milestone, where they supported a coaching session with local school children and adults. The £30 million package, which will see £21.9 million committed by the Government and £8.4 million by the LTA Tennis Foundation, is the most significant investment in parks tennis courts for a generation.
Speaking at the newly refurbished courts in Eastbourne where the Rothesay International Eastbourne tournament continues in the town, Culture Secretary Lucy Frazer said:
"Keeping the country active is a key priority for this government, and access to grassroots sport is a vital part of that, whether you live in the middle of a city, or a small village.
"As a massive tennis fan I see this as a major opportunity for those who may not have played before to pick up a racket and give it a go.
"We will continue to invest millions in sport across the country and I can already see from this local court in Eastbourne the positive impact it is going to have for many years to come."
It is delivering vital improvements to the condition of over 3,000 park tennis courts across England, Scotland and Wales until 2024, resurfacing and repainting those parks in the worst condition, with a particular focus on targeting inequalities in participation.
LTA Chief Executive Scott Lloyd spoke about his optimism that these and other refurbished courts will inspire others to play tennis:
"We are delighted to have now refurbished 1,000 park tennis courts across Britain as part of this investment in park tennis facilities by the Government and LTA Tennis Foundation.
"We're working with hundreds of local authorities across the country to transform park tennis courts, making it far easier to find a court and book, and ensuring a range of engaging activities are available for people to take part in.
"It's great to see how courts like these in Eastbourne will benefit local communities across Britain, and help provide opportunities for many more people to pick up a racket, get on court, and enjoy playing tennis."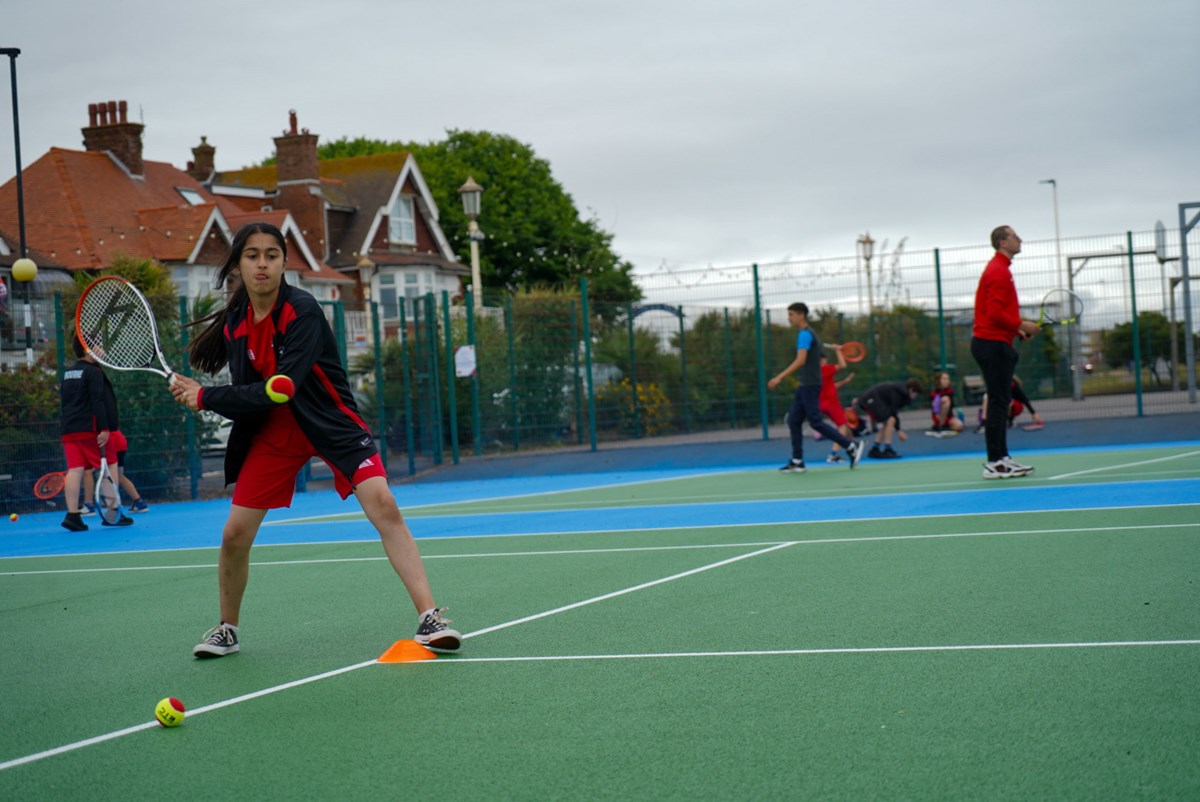 Defiant Sports is a multi-sports organisation that operates in Eastbourne and the East Sussex area with the aim of getting people with a disability or long-term condition into sport and physically active. It was started by Managing Director Loretta Lock initially to create a better sporting experience for her son and which has been become increasingly popular throughout the local area over the past six years.
Talking about the newly refurbished courts in Fisherman's Green Park, Loretta said: "These new courts are crucial to increasing participation, making tennis more attractive and inclusive, while ensuring that the courts are protected and maintained over time. As the coaching provider for these courts we will be running accessible sports sessions here, as well as private lessons. We're also going to be holding regular open door sessions where equipment provided for free and anybody turn up and play some tennis in a safe environment."
As part of its commitment to open tennis up to many more people, the LTA is supporting local authorities and providers to ensure that a range of activity is in place across park courts, including free weekly tennis sessions where equipment is provided. All courts will be bookable on the LTA online booking system with digital gate access systems installed across sites, to make finding, booking and getting onto court as easy and secure as possible for tennis players across the country.
The move is designed to open up the sport to people of all backgrounds, with the LTA aiming to attract 500,000 more players in parks every year.
It comes amid a surge in grassroots participation, and elite success across British tennis.
The LTA has already seen a rise of 43% in overall participation of adults playing during 2022 to a total of 4.7 million, and a significant increase in children playing annually to 3.6 million. Notably there has also been significant growth in women's participation, up 34%, and participation among 16-34 year olds up by 48%.
Over the past three years, Emma Raducanu won the US Open in 2021, there has been sustained success for Gordon Reid and Alfie Hewett in wheelchair doubles Grand Slam events, and Cameron Norrie is in the men's top 20.
More recently, the British team reached the semi-finals of the Billie Jean King Cup for the first time since 1981, and Katie Boulter was the winner of the Nottingham Open earlier this month.
This major investment is designed to support the Government's commitment to levelling up sports provision across the nation, and provide greater opportunities for everyone to follow the Chief Medical Officer's guidance on physical activity.
Parks Tennis Project
Find out more about the Parks Tennis Project and how we're transforming park courts across Great Britain.