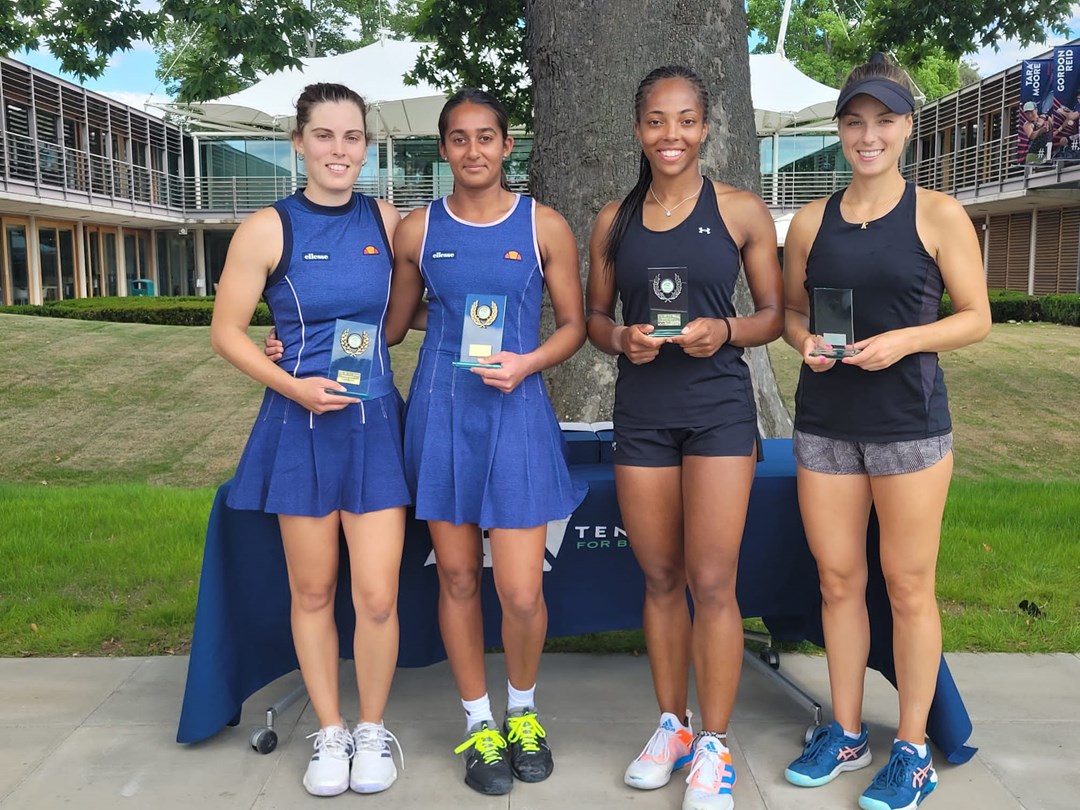 International
Brits dominate the titles in Roehampton
• 3 MINUTE READ
British players enjoyed trophy success at the Roehampton ITF World Tennis Tour M25 grass court tournament, as Dorset teenager Toby Samuel claimed the biggest win of his career in the men's singles and there was success for British men and women in the doubles events.
Big-serving Samuel, 19, beat his more experienced compatriot Henry Patten 6-4, 6-7(8), 6-4 on the grass courts at Roehampton, in a tournament dominated by an impressive array of British talent.
Samuel, who is currently at the University of South Carolina, came out on top from a quarter-final line-up dominated by British players including top seed Alastair Gray, who is supported by the Men's & Women's Programme, the highest level of support we offer to developing players.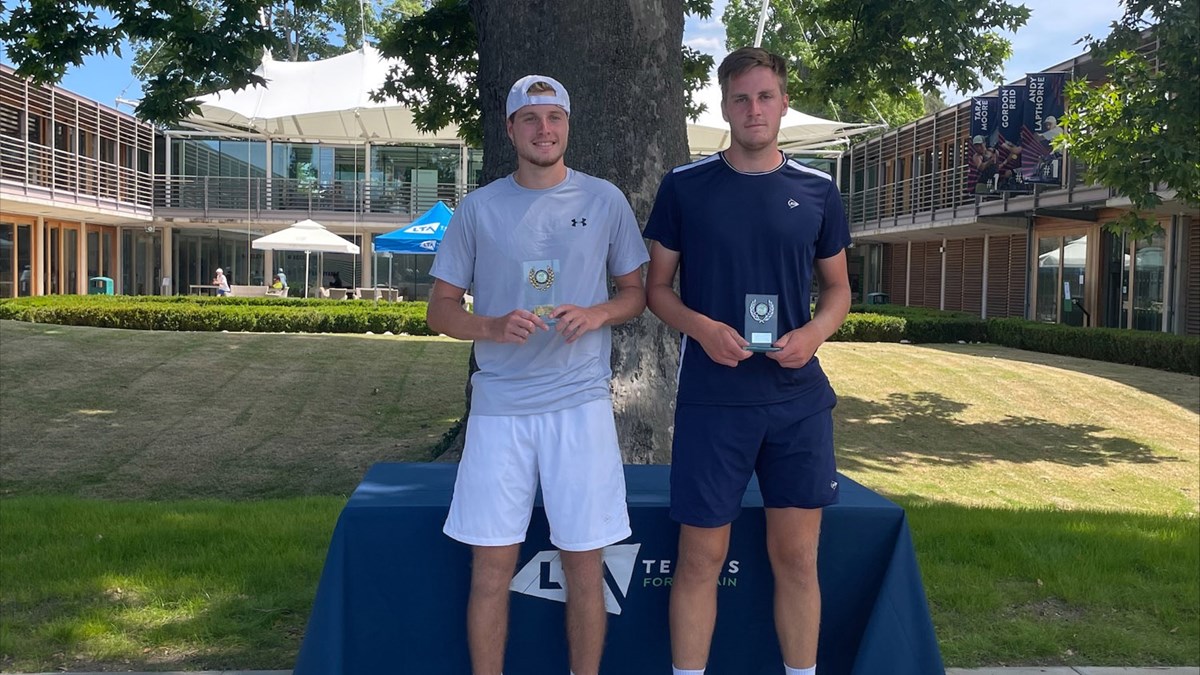 Samuel earned his wild card into the ITF World Tennis Tour tournament at Roehampton after winning the Progress Tour event in Cromer last month. We reward success at lower level events with wild cards into higher level events, including international tournaments, as part of an approach to encouraging earned progression.
There was consolation for Patten in the doubles event, as his prolific partnership with Julian Cash served up a sixth tournament victory of the year after they were awarded a walkover in the final after the duo of Luca Castelnuovo and Skander Mansouri withdrew ahead of the final.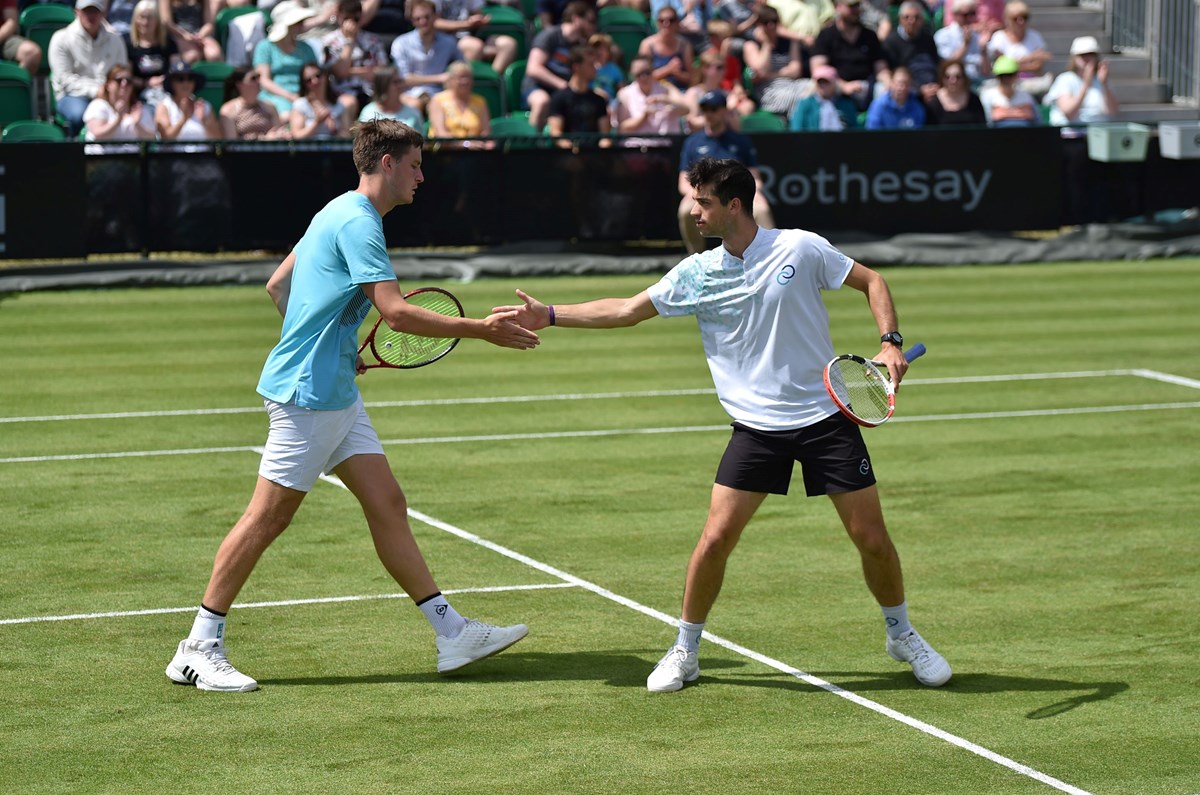 In the women's ITF W25 hard court event also at Roehampton, Dorset's Eliz Maloney made it through to the last eight, as she lost to Lithuania's No.3 seed Justina Mikulskyte. The final was won by No.4 seed Danielle Lao from the United States, who beat top seed Lesley Pattinama Kerkhove 7-5, 6-4 in a tightly contested final.
There was success for the British duo Naiktha Bains and Maia Lumsden in the women's doubles event, as they beat Britain's Lauryn John-Baptiste and Slovakia's Katarina Stresnakova 6-1, 7-6(4) in the final.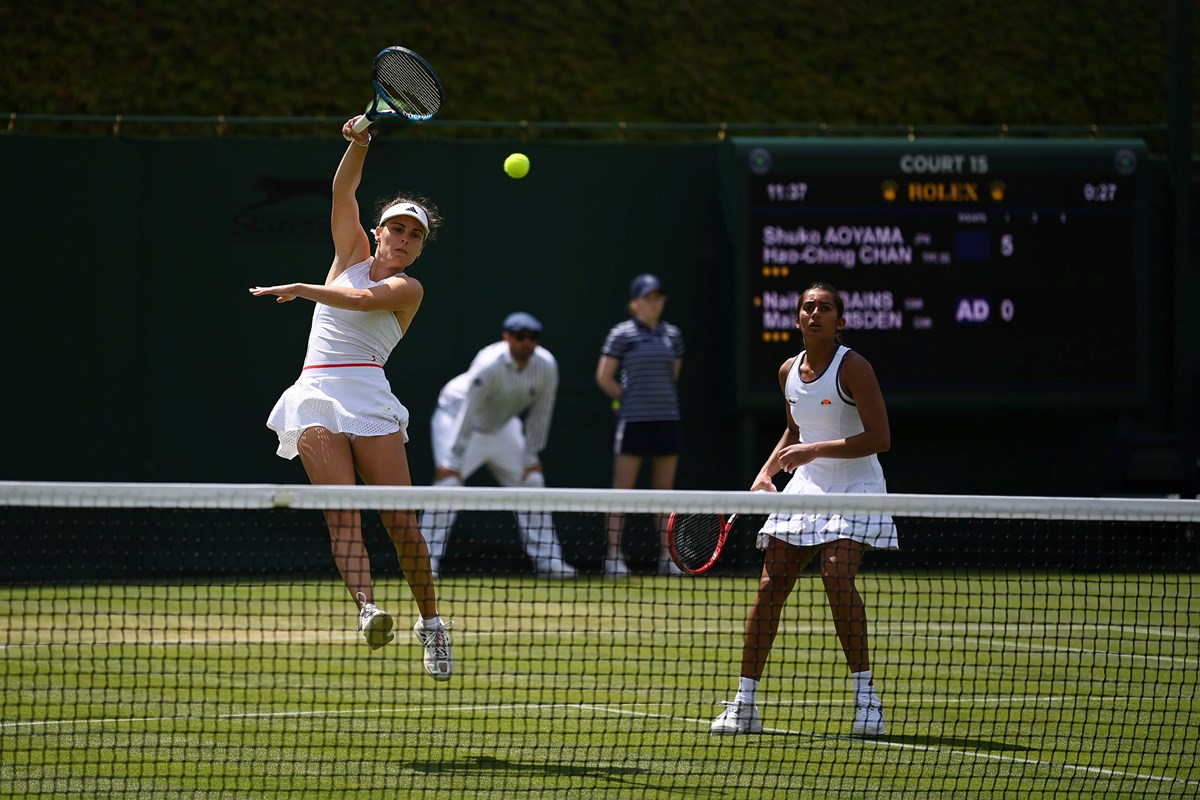 These tournaments at Roehampton were the latest in an expanded calendar of Pro Level International ITF World Tennis Tour events staged in Great Britain this year. The aim is to provide more opportunities for players to compete regularly at a higher level and make progressive ranking gains at the formative stages of their careers. The increased calendar means that there will be over 40 weeks of either international ranking point or prize money earning opportunities in Great Britain this year.
Across these events we hav introduced progression through wild card feed-ups into higher level competitions and retained the LTA Tournament Bonus Scheme in addition to prize money earned.
There will be further ITF World Tennis Tour M25 and W25 grass court events staged at the Nottingham Tennis Centre later this month.