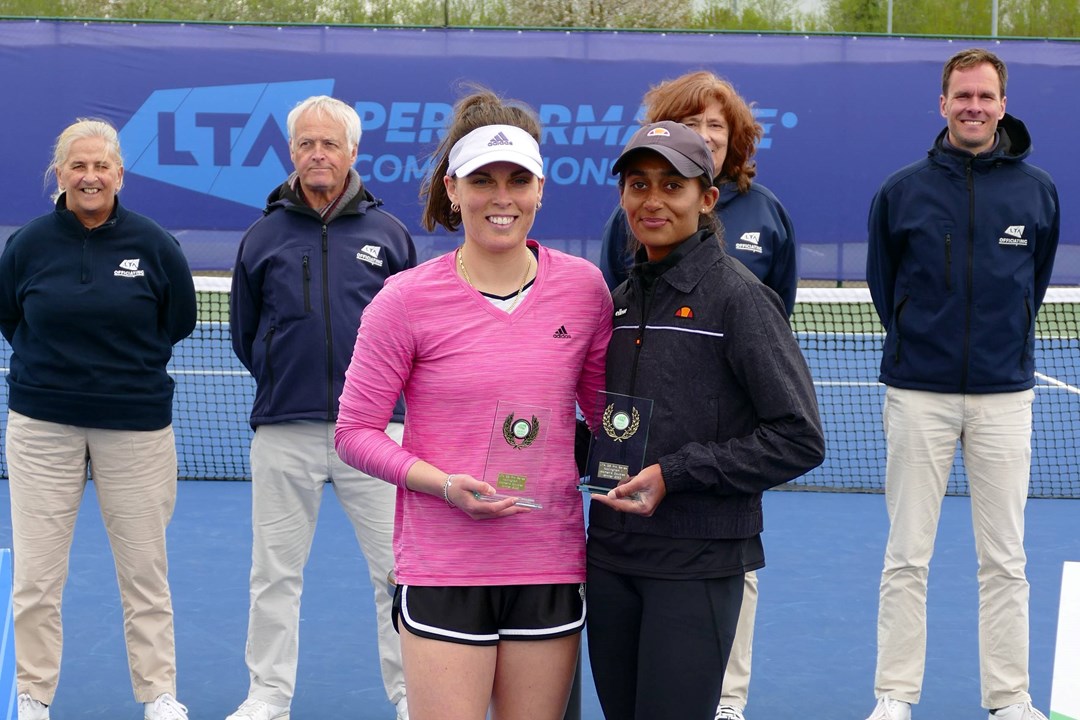 International
British success on first week of W25 & M25 events in Nottingham
• 3 MINUTE READ
The first of three back-to-back W25 and M25 events at Nottingham Tennis Centre concluded over the weekend with four Brits in finals action.
In the women's doubles finals, top seeds Naiktha Bains and Maia Lumsden comfortably defeated the second seeded Indian pairing of Rutuja Bhosale and Ankita Rains 6-1, 6-4 to win their third ITF World Tour Doubles title together.
Champion Lumsden said: "It is so good to be back on court together, it's out first tournament for a while." Bains added, "It's good to be back in Nottingham, its somewhere familiar. The courts have been resurfaced and are playing really nice". This was the Brits first tournament together this year, and Bains' 15th doubles title at W25 level and above, Lumsden's 5th.
Marcus Willis' strong doubles form continued, winning the title with Neil Oberleitner as top seeds, defeating the fourth seeded Denmark pairing of August Holmgren and Johannes Ingilsden 7-6(1), 6-3. The top seeds didn't drop a set all week.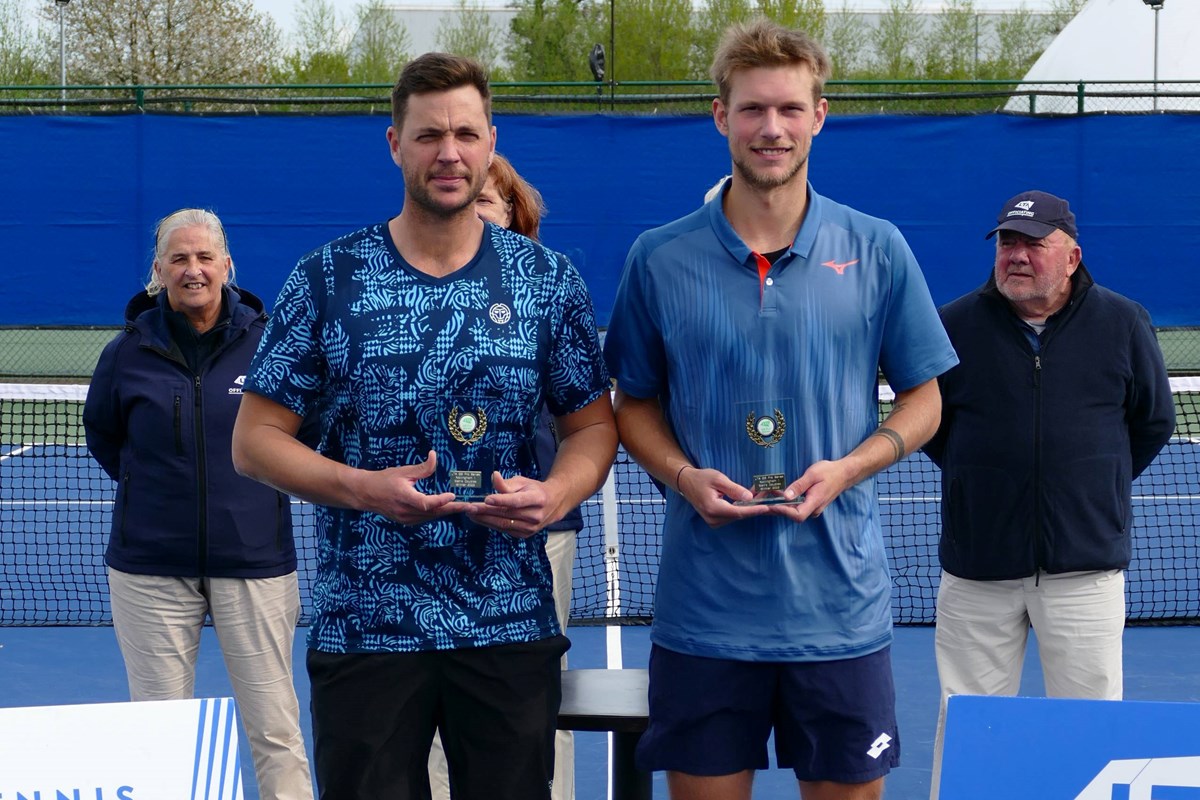 "The tennis centre is a great facility I like that there's a huge gym, the food is nice, the courts are unbelievable. There are a lot of them as well you can always practice," Willis said post-match, after winning his third ITF 25k title of the year. "I couldn't have asked for more really first year back. I wasn't expecting to win quite as much as I have but obviously my end goal is to play the grand slams one day, so it all works very nice but there's still a lot of work to do on my game."
In the singles, Dan Cox lost out in the final to third seed Jules Marie 6-3, 6-3. Arina Rodionova won the women's title after comfortably defeating higher ranked Arianne Hartono 6-2, 6-1.
Today marks the start of the second successive tournament at Nottingham Tennis Centre. Brits including Stuart Parker, Cox, Aidan McHugh, Eliz Maloney and Emily Appleton will be competing in the singles draws. Wild cards include Millen Hurrion, Patrick Brady, Joshua Goodger and Hamish Stewart in the men's draw and Emma Wilson, Lauryn John-Baptiste, Kristina Paskauskas and Alice Gillan in the women's draw.
LTA Tournament Director Vsevolod Kevlych looks ahead to the event saying: "The draws have players from a high level for this kind of event including winners from last week's tournament Arina Robionova from Australia and Jules Marie from France. It is great to have so much British interest in the draws with these events in Nottingham providing plenty of competitive playing opportunities and ranking points."
LTA tournaments such as Nottingham are about providing British players with the chance to develop on home soil through more meaningful playing opportunities, giving all players the widest possible number of competitive matches on the ITF World Tennis Tour.
Watch live action from ITF events in Nottingham
Follow the latest from this week's W25 and M25 events live from the Nottingham Tennis Centre.