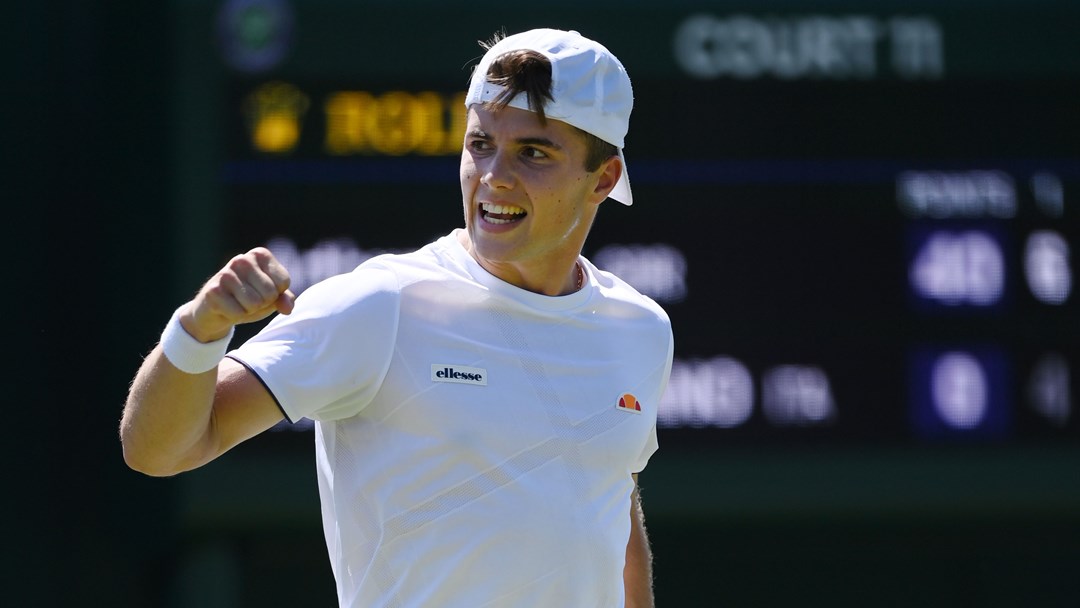 Grand Slam
Wimbledon 2022: Qualifying - daily updates & results
• 2 MINUTE READ
Your home of daily updates from the Wimbledon qualifiers in Roehampton.
Highlights:
Aidan McHugh falls short against former top 20 star
Arthur Ferry bowed out after losing

7-6(2), 7-6(3) to Nicolas Moreno de Alboran

Sarah Beth Gray exits the tournament after 6-3 6-2 defeat to Lulu Sun
Day three - The Brits keep their heads held high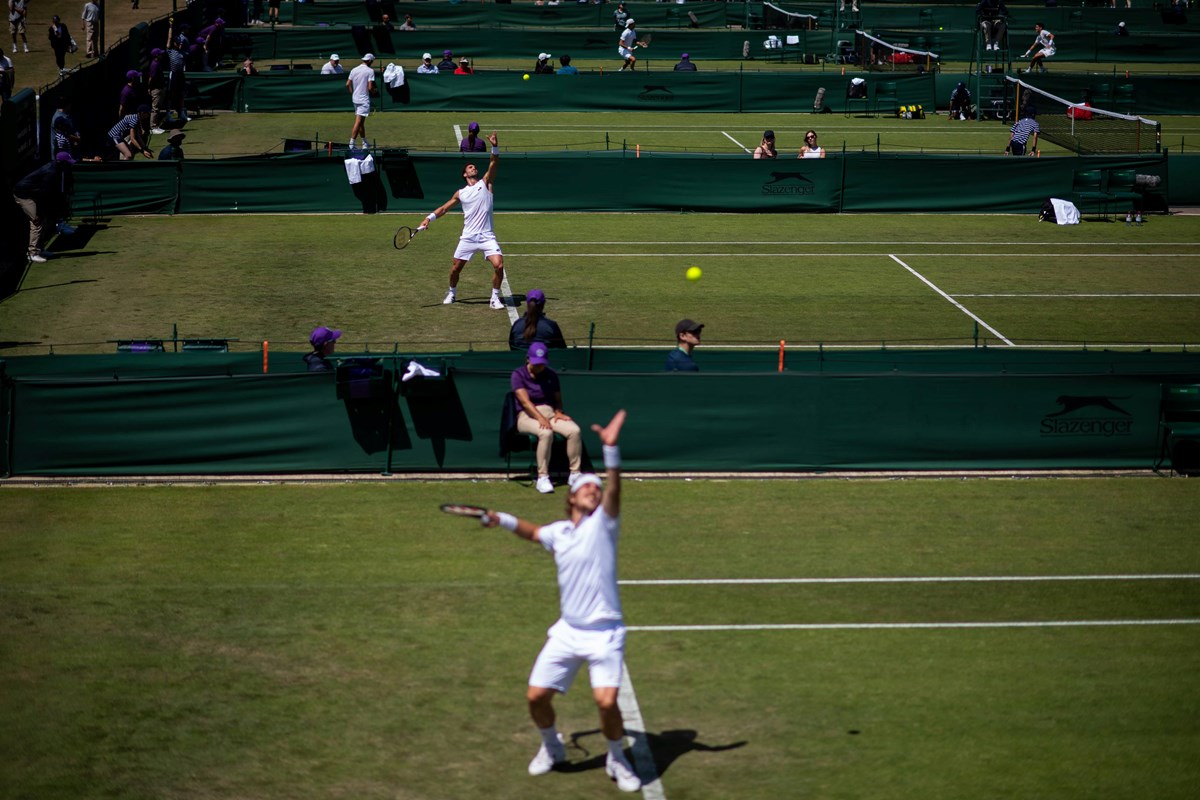 British hopes at Wimbledon qualifying came to an end in the second round on a busy day of action on Wednesday.
After an opening round win against Gonzalo Lama, Glasgow's Aidan McHugh faced a tricky task in the form of former top 20 star Andreas Seppi, who has previously reached the fourth round at the All England Club.
Despite his best efforts, McHugh, who is on the LTA's Pro Scholarship Programme – the highest level of support for players aged 16-24 – was beaten 6-4, 6-2 by the Italian.
McHugh said: "I thought he played pretty well. I had some good chances that I didn't take. I didn't play my best and I was still pretty close. I gave myself some chances in the first set and it's a bit disappointing that I didn't take the opportunities when I had them.
"It's positive though that I didn't feel I was playing my best tennis and still gave myself an alright shot, especially in the first."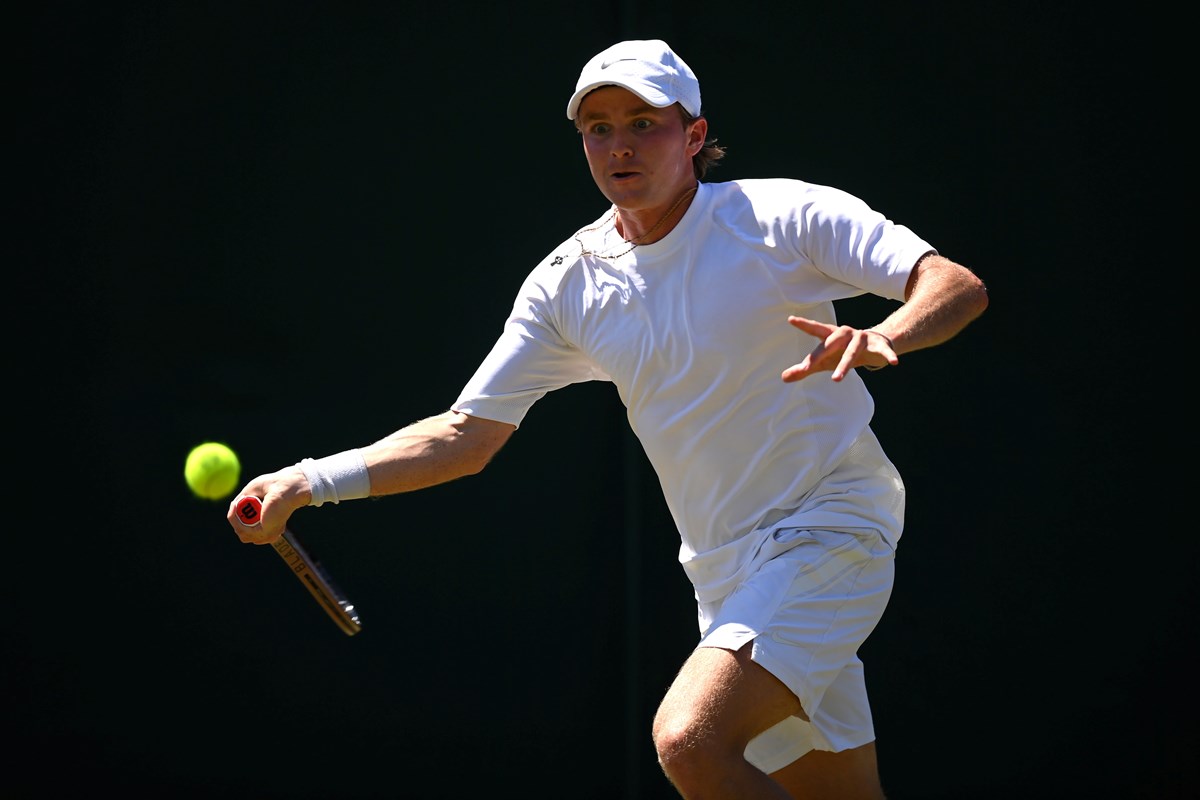 Fresh from one of the biggest wins of his career over Thomas Fabbiano in round one, Wimbledon-born Arthur Fery faced a tough match against big-hitting Nicolas Moreno de Alboran.
And despite a valiant effort, the 19-year-old was beaten 7-6(2), 7-6(3) by his American opponent as his campaign came to an end.
Fery commented: "I'm playing against a guy who's young but already with a lot more experience than me. He stayed very calm, especially in the second set where he was serving for it and got broken.
"He got broken back but stayed very calm and composed, and played the tiebreaks well, so that's what it comes down to. A point here, a point there - it's just small margins."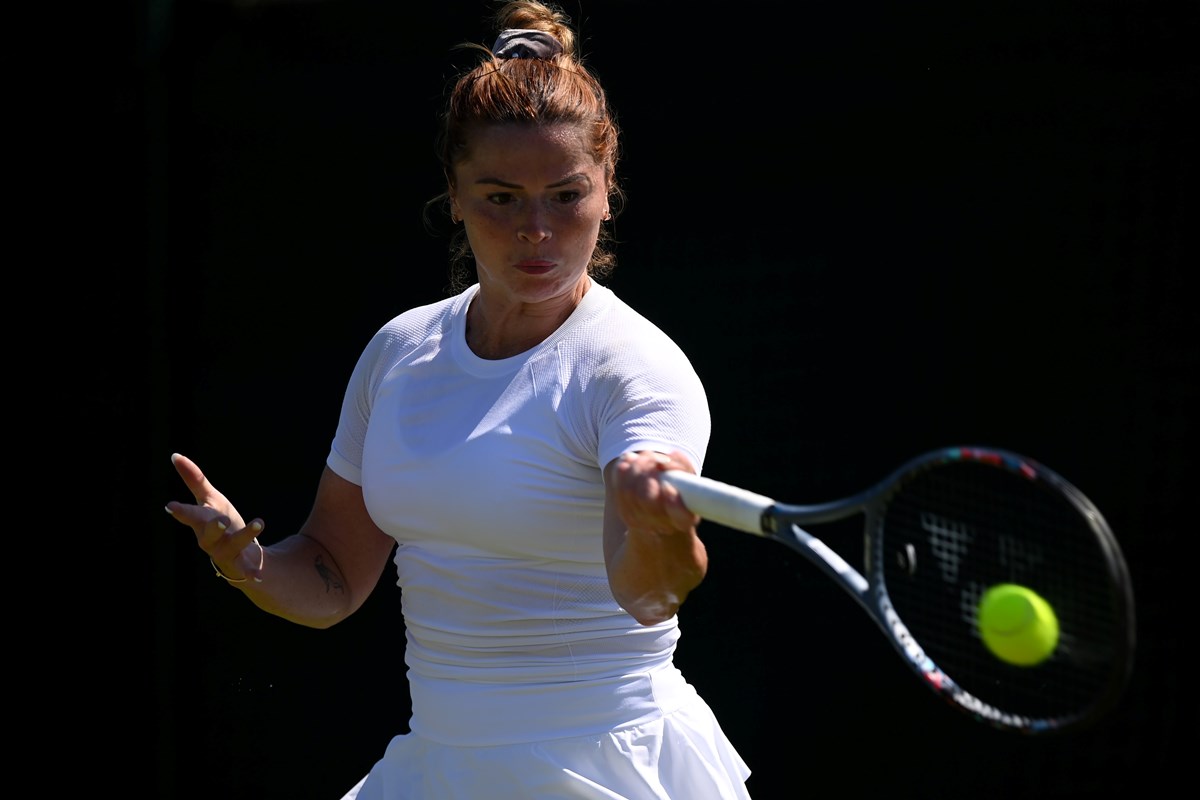 Liverpool's Sarah Beth Grey - who had upset 27th seed Olivia Gadecki in the opening round on Tuesday - was beaten 6-3, 6-2 by Lulu Sun on Wednesday afternoon.
Despite defeat, Grey was encouraged by her level over the past few days with a Wimbledon wildcard in the doubles - alongside fellow Brit Lily Miyazaki - waiting next week.
Grey said: "Overall I'm really proud of my efforts. I haven't played much at all this year, so to come back and be able to have the opportunity to play here, and have the match that I had [against Gadecki] and lucky enough to have the match I had today, that's a big bonus for me right now."
Sarah Beth Grey produced the most eye-catching performance as she fought he way into the second round of Wimbledon qualifying on a busy day of action in Roehampton.
Grey, who benefits from the LTA's NTC Access programme, had a tough task against 27th seed Olivia Gadecki. Yet the Liverpudlian demonstrated all her grit and determination, battling past the Australian 5-7, 7-5, 7-6 [10-7] to reach the second round.
She said: "There's a lot of excitement, relief. It was a lot of hard work, that whole match. I'm just really happy to have got through that.
I think my physicality is my big strength with my tennis. Because I don't have the advantage of being a tall, big hitter, I have to maximise in other areas. I always back myself that I can go the distance in matches. But, nonetheless, it is exhausting and I'll need to do a good recovery afternoon to be ready."
Meanwhile there was a strong display from Ella McDonald, who pushed former top-ten star Coco Vandeweghe right to the end in a thrilling contest. 16-year-old McDonald was beaten 5-7, 6-1, 7-6 [10-7] by the two-time Wimbledon quarter-finalist, though took plenty of positives from her performance.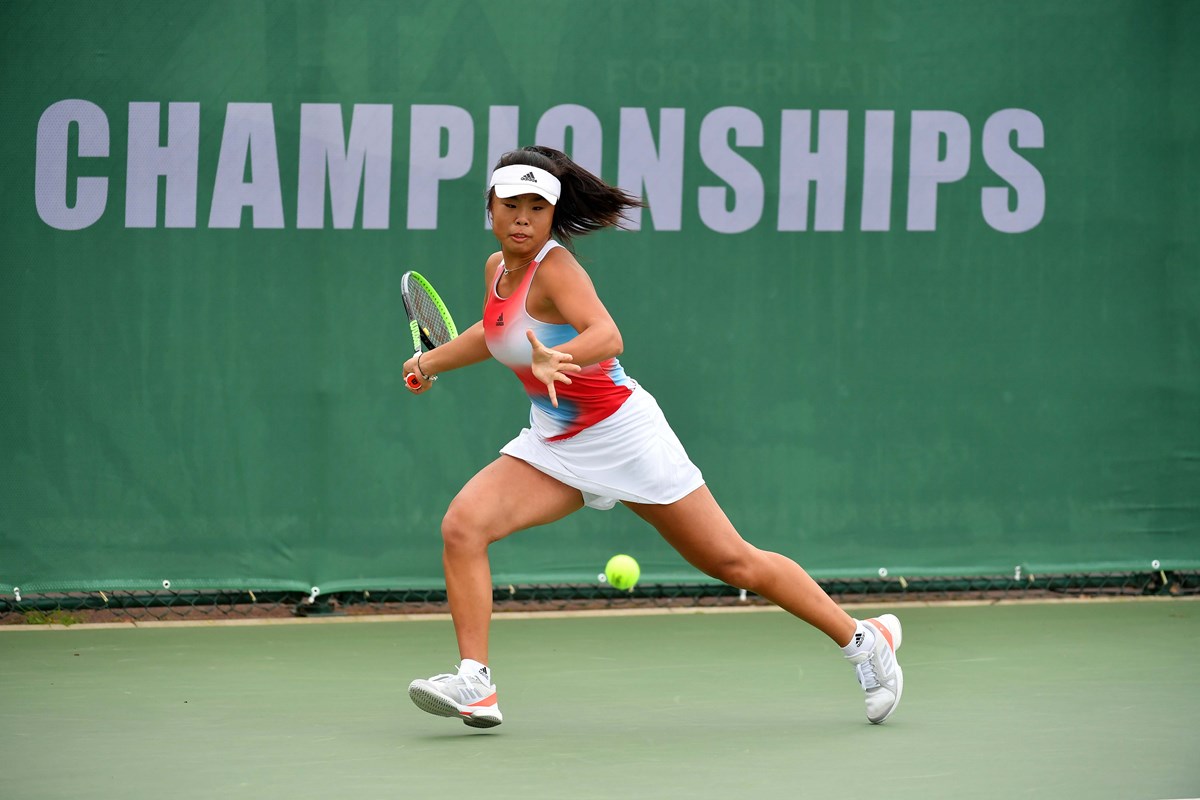 There was also a hugely encouraging performance from 14-year-old Welsh player Mimi Xu, who made her debut in qualifying and played with real maturity as she lost 6-3, 6-4 to Hannah Chang from the United States.
Xu is one of many promising players emerging from the LTA's National Academy set-up at Loughborough, led by lead coach Nick Cavaday and his team who provide a professional training environment for players aged between 13 and 18.
In her opening round match Maia Lumsden was beaten 6-3, 6-2 by Kathinka von Deichmann, though was pleased to be at the event as she continues her recovery from long covid.
Elsewhere, Talia Neilson Gatenby was defeated 6-2, 6-2 by Jamie Loeb, while Eden Silva was beaten 6-1, 7-5 to Catherine Harrison.
Meanwhile, Anna Brogan was defeated 7-6(2), 6-4 by the experienced Storm Sanders.
Aidan McHugh and Arthur Fery were the star British performers on Day 1 of Wimbledon qualifying, as the duo secured straight sets wins to march into round two.
McHugh - who is on the Pro Scholarship Programme - was impressive in his opening round match, beating Gonzalo Lama 6-2, 6-4 to set up a meeting against 26th seed Andreas Seppi.
McHugh commented: "Wimbledon is my favourite tournament in the world. Any chance I get the chance to compete, every year when I'm fit and healthy, I really give everything I can and do my absolute best."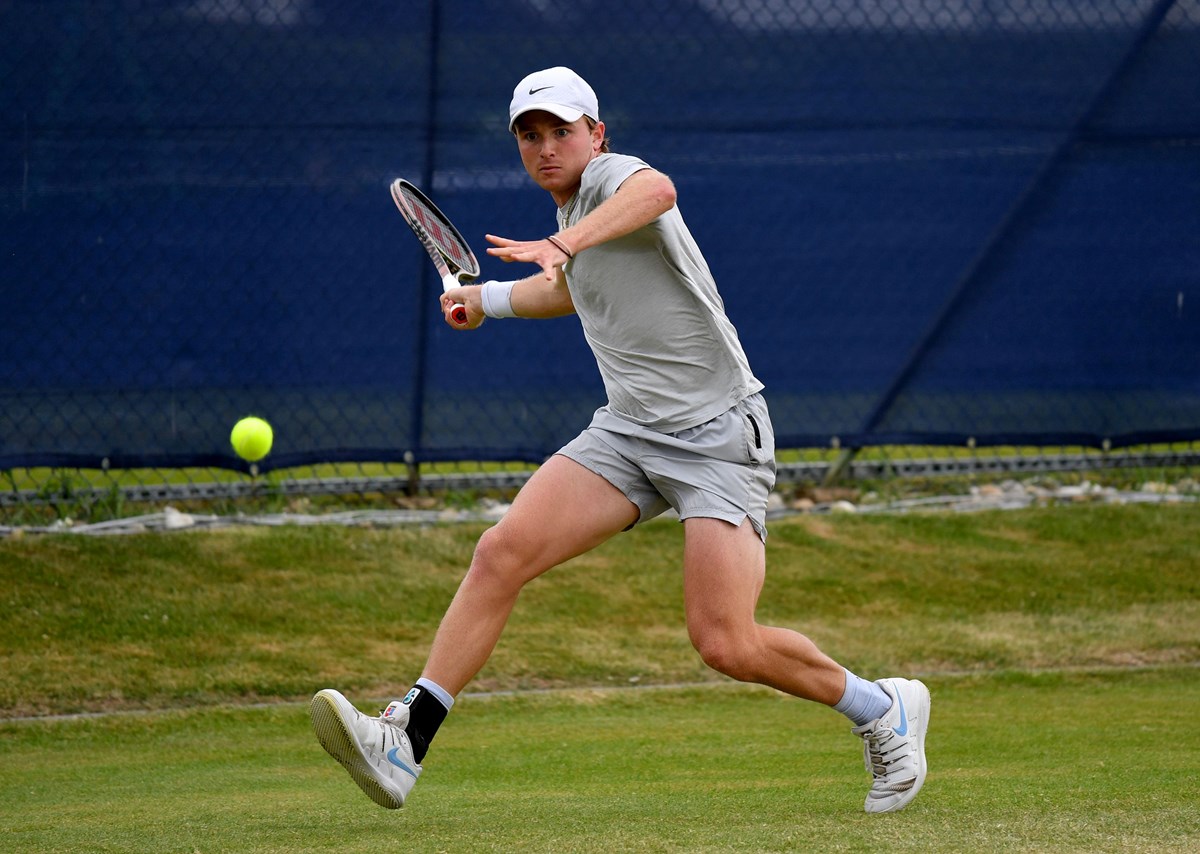 Meanwhile Fery, who was just a set away from qualifying for Wimbledon last year, beat Italian Thomas Fabbiano 6-4, 6-2 to progress to the second round of qualifying where he'll face American Nicholas Moreno De Alboran.
The 19-year-old Londoner is over 400 spots below Fabbiano in the ATP rankings and was pleased to have executed his game plan to perfection.
He said: "I'm obviously very happy to get another win here at Wimbledon. It's always special to win at home at this prestigious tournament, so I'm very happy with that. I've been at college for most of the year so it's good to get back on the pro circuit and start with a win."
Elsewhere, in his major qualifying debut Luca Pow fell 6-1, 6-4 to American 27th seed Mitchell Krueger, though the 17-year-old was pleased to have had the opportunity to compete on home soil.
There was also a battling display from Charles Broom, who fell 6-3 7-5 to Dimitar Kuzmanov in a hard-fought contest. Despite tasting defeat, Broom was pleased with his overall level against an opponent over 200 spots above him in the ATP rankings.
There was also an encouraging display from Stuart Parker who, having come through pre-qualifying to reach this stage, fell 4-6 6-1 6-2 to Swiss star Alexander Ritschard. Meanwhile, having also come through pre-qualifying, Anton Matusevich was beaten 6-3 6-4 by American Christian Harrison, and wild card Billy Harris was defeated 6-3, 6-4 by Slovakia's Lukas Klein.