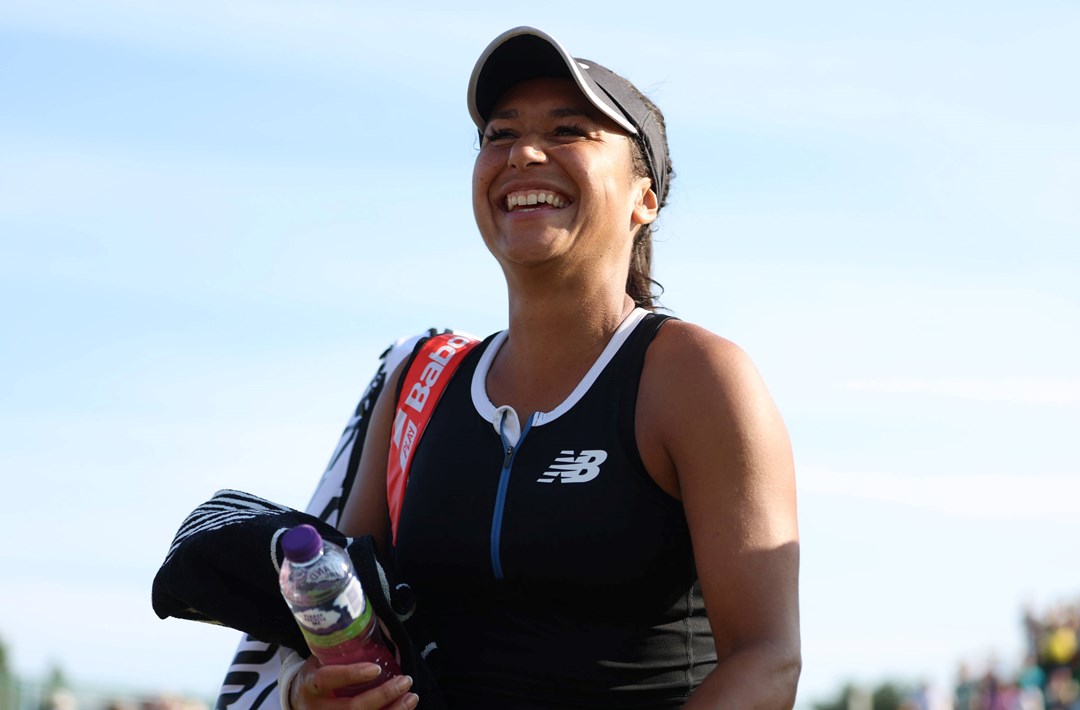 International
Rothesay Open Nottingham 2023: Three Brits set for WTA semi-finals as winning week continues
• 3 MINUTE READ
Great Britain will have three players competing in the WTA semi-finals at the Rothesay Open Nottingham for the first time with Katie Boulter, Jodie Burrage and Heather Watson through to the final four.
It's only the second time in history that three Brits have made the semis of the same WTA event – the first since 1975.
There will be a guaranteed British finalist on Sunday as well with Boulter and Watson set face each other for the fourth time in their careers (Boulter currently leading the head-to-head 2-1).
Boulter had to come through a 6-3, 7-5 win over Harriet Dart in the quarter-finals, before Watson knocked out Swiss star Viktorija Golubic in straight sets.
"I feel like I have worked so hard for this moment and overcome some really tough times," said Boulter after her quarter-final win.
"I think we have really shown this week there is a lot of depth in British tennis and I hope we keep looking at that and think of the positives. This week has been tremendous.
"It's awful playing a friend. She's such a tough competitor. I tried to play the ball and not the player and today it went my way. Another time it might not so credit to her."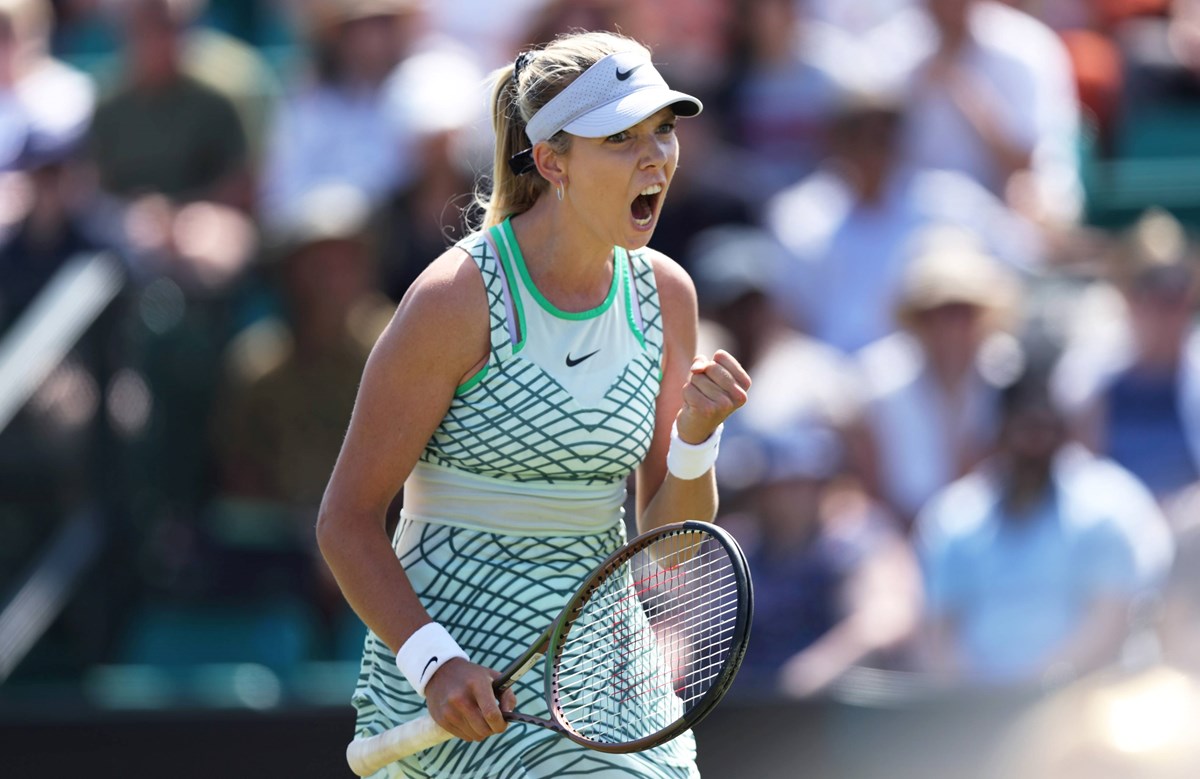 Watson is into her first semi in Nottingham having come through five rounds already without losing a set. She's the first qualifier to reach the final four since the tournament became a WTA event in 2015.
"It feels absolutely incredible," said Watson. "The support today was incredible. I'm just so happy to be through to the semi-finals on home soil. I can't wait for my next match.
"I'm 31-years-old now and I've been on tour for a very long time. I'm really proud of myself for continuing to fight through the ups and downs. I love tennis and the reason I carry on play is for moments like this."
It's been a week of firsts for Burrage, who took yet another big step in her career today with a big three-set win over Magdalena Frech.
"I'm absolutely knackered now," exclaimed the British No.3. "I wish I could stop playing three-set matches, but if it gets me the win, then I've got to grind through it.
"This week has given me so much confidence. To come out and make my first semi-final in a WTA event... the confidence it gives me is massive and I will take it through to the next tournaments."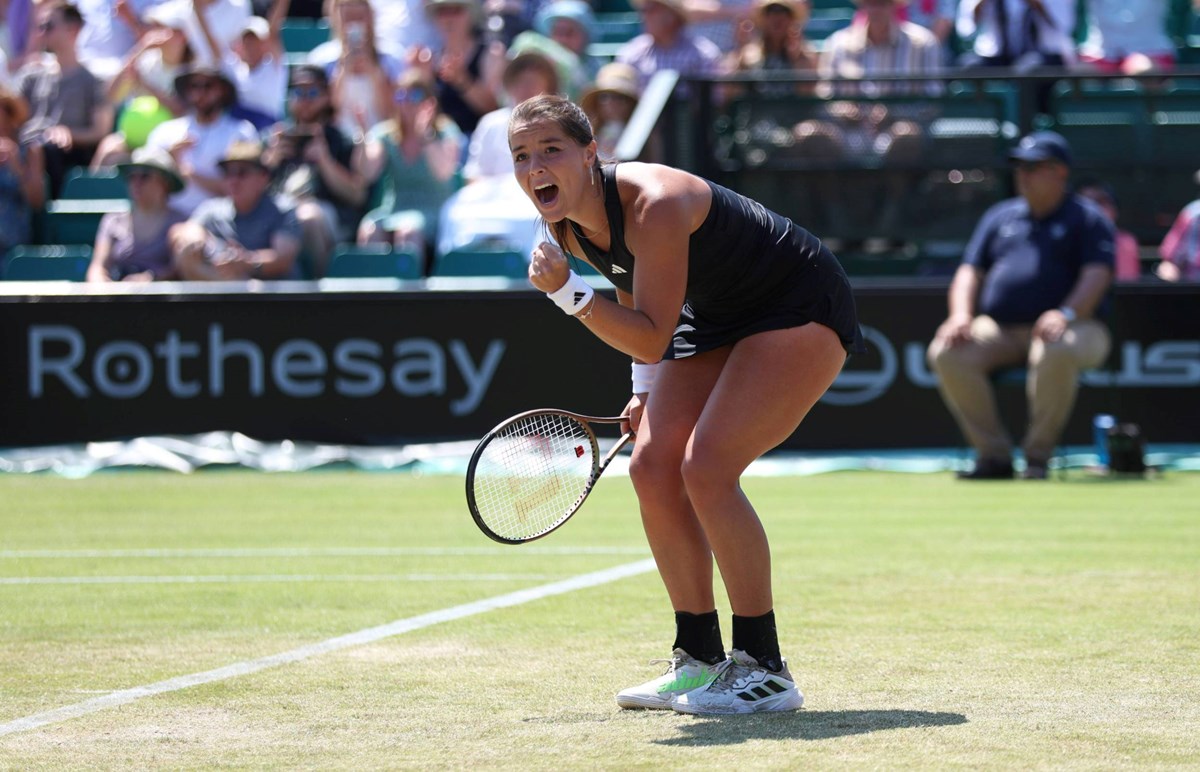 Andy Murray is set for back-to-back Challenger semi-finals as he takes on third seed Nuno Borges tomorrow. Murray came through his toughest match so far against 20-year-old Next Gen star Dominic Stricker 7-6(2), 7-5.
"That's the best I've played over the last two weeks in the way I hit the ball. So that was really positive," he said.
"The women have done brilliantly this week. Hopefully that continues through the year. It should be a fun weekend for British tennis fans. It's rare we have had this many players through to the weekend so enjoy it."
Britain will also have guaranteed representation in the women's doubles and men's doubles finals. Watson will join forces with Dart to compete against Billie Jean King Cup teammates Alicia Barnett and Olivia Nicholls.
Tomorrow's men's doubles final will be contested between all Brits, with Lexus Surbiton Trophy champions Liam Broady and Jonny O'Mara going up against NCAA stars Jacob Fearnley and Johannus Monday.