CAREER HIGH
07/03/2022 204
CAREER HIGH
12/07/2021 329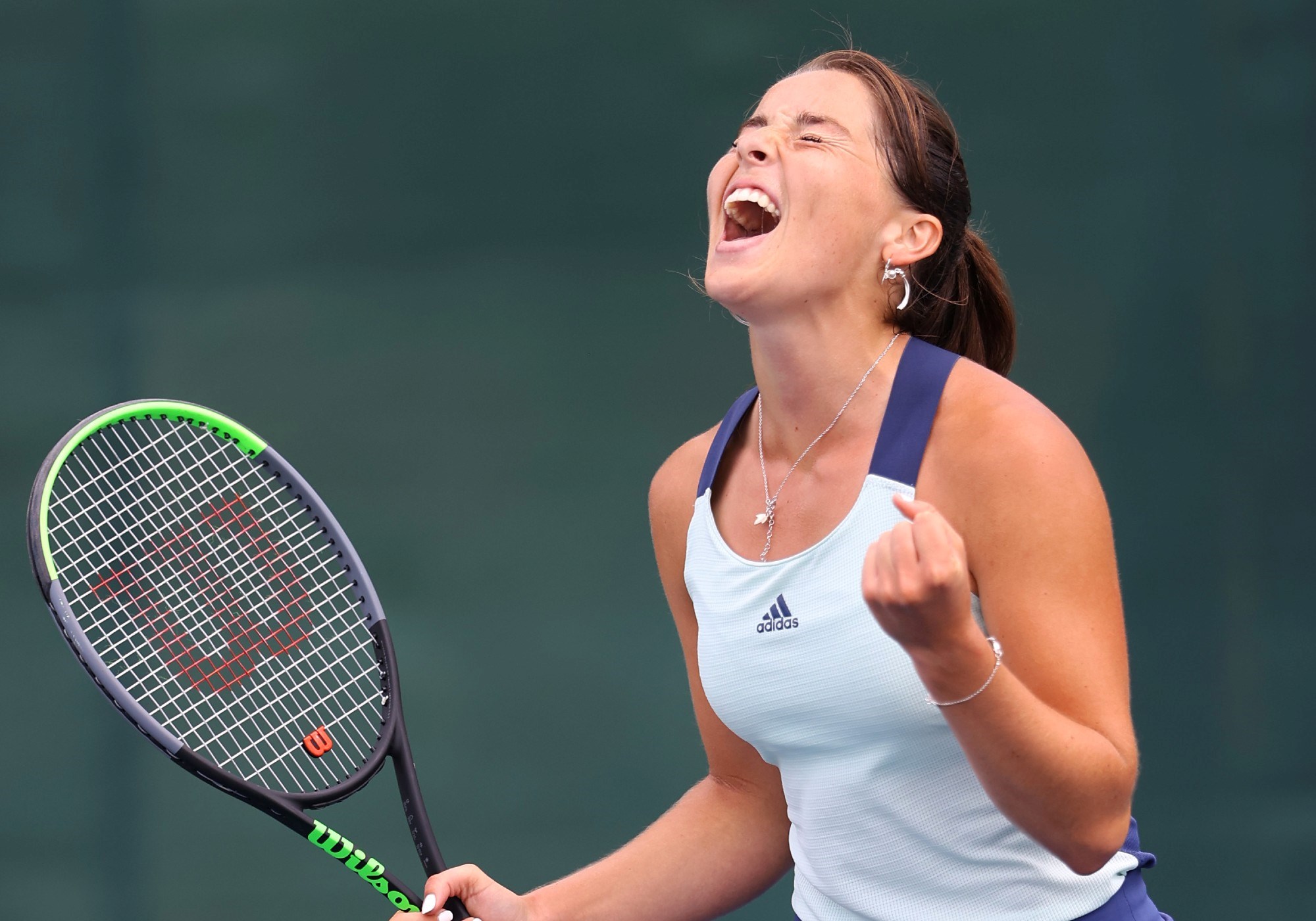 FAVOURITE
SURFACE: Grass
SHOT: Backhand down the line
COACH
David Felgate (JTC)
AGE22
HEIGHT175 cm
PLAYSRight-handed
BACKHANDTwo-handed
LTA SUPPORT Pro Scholarship Programme
FAVOURITE
SURFACE:Grass
SHOT:Backhand down the line
COACH
David Felgate (JTC)
About
Jodie Burrage is supported by the LTA Pro Scholarship Programme the highest level of support offered to developing players aged between 16 and 24 with the best chance of reaching the ATP/WTA top 100 singles.
QUICK-FIRE FACTS
Place of birth: Kingston
Family: Chris and Yvonne Burrage, 3 brothers - Zach oldest (22), Ben (19), Seb (16). Mum used to play and that's how she got into tennis. The whole family can play and can be very competitive and ended up in a few fights when younger.
Likes: Big golf fan – started playing when out injured in 2019 and is planning to get a handicap soon.
Tennis Career
January
Started the season by reaching the quarter-finals of the W60+H Traralgon singles competition. Burrage then went on to make her Australian Open debut where she lost in the first round of qualifying to Australian Seone Mendez 5-7, 6-1, 6-4.
February
Back on home soil, Burrage reached the quarter-finals of the W25 Edgbaston, losing to Magali Kempen 2-6, 6-3, 6-2, before moving on the W25 Glasgow. In Scotland she battled her way to the semi-finals, where she lost out to eventual champion Sonay Kartal 6-3, 6-4.
March
Burrage started the month with her third successive ITF Tour quarter-final at the W25 Joue les Tours, where she lost to Nasatasja Mariana Schunk 6-2, 6-4. Despite her loss, her recent performances earned her a new career high ranking of 204.
Won her fourth ITF title at a $25k tournament in Dubai in April Was selected to represent Great Britain in a Billie Jean King Cup Play-Off tie against Mexico at the National Tennis Centre in the same month. In May she won the W25 Salinas doubles event with Paige Hourigan. Lost first round at Roland Garros qualifying and at the first round at Wimbledon. She reached her second singles final of the season at the W25 Les Contamines-Montjoie, finishing runner-up.
Runner-up at an ITF $15k event at Monastir in Tunisia in January and was a semi-finalist at an ITF $25k in Thailand in February. Caught the eye in a number of behind closed doors events at the NTC post lockdown, reaching the final of the first British Tour Premier Event, and beating Johanna Konta in the second Battle of the Brits Team Tennis event. She also reached the final of the Progress Tour Women's Championships, where she eventually lost out to Katie Boulter and reached the semi-finals of a ITF $25k event in Cherbourg-en-Cotentin in October.
Playing at Wimbledon as a junior. Beating Marion Bartolli while she was reigning Wimbledon champion at an exhibition tournament in Liverpool. Winning her first 25k tournament having come back from a second ankle operation.
What has Jodie Burrage won?
Jodie Burrage has won four singles titles and five doubles titles on the ITF Circuit.
Who is Jodie Burrage's coach?
Jodie Burrage is currently coached by David Felgate.
Champions crowned at Nottingham M25 and W25 events after strong week for British players
British duo Jodie Burrage and Billy Harris reach semi-finals in first week of back-to-back ITF World Tennis Tour events in Nottingham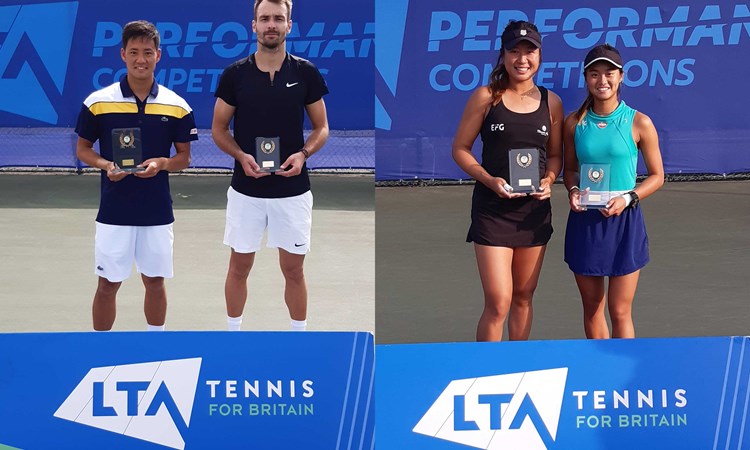 Glasgow to host the seventh and eighth events of the 2022 LTA Performance Competitions Calendar
Find out who's playing in the ITF World Tennis Tour W25 and M25 GB Pro Series tournaments in Glasgow.

The Edgbaston Priory Club and The Shrewsbury Club to host next events in the LTA's Performance Competitions Calendar
Tuesday 8 February will see the third men's and women's events take place in the LTA's 2022 Performance Competitions Calendar for professional players