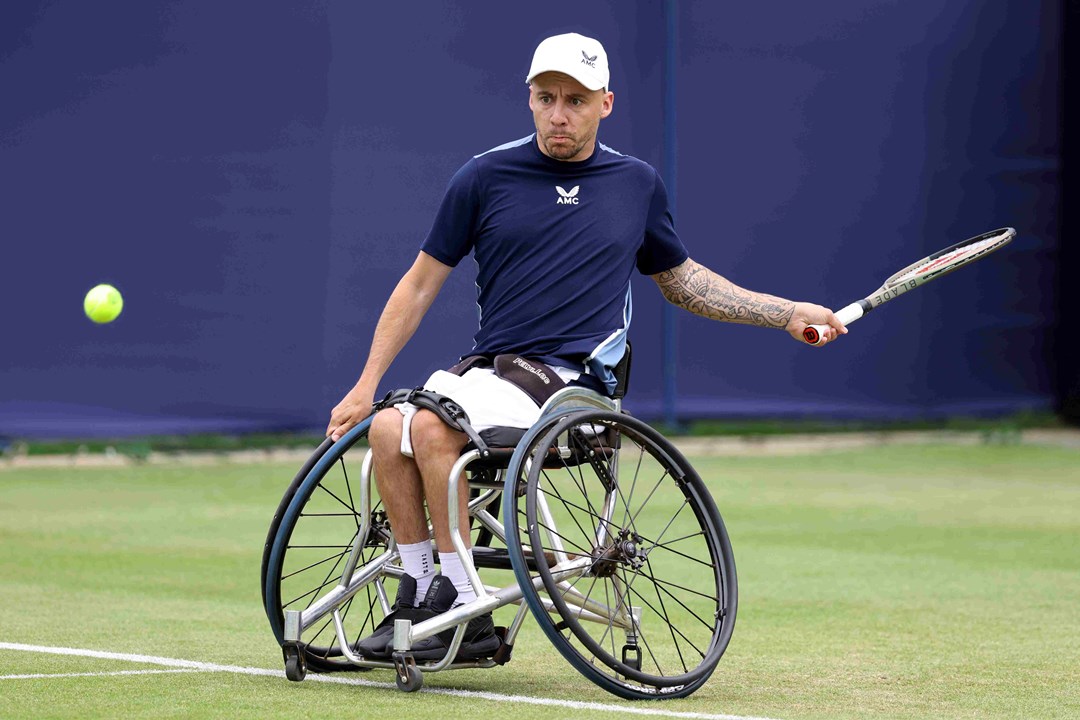 Rothesay International Eastbourne 2023: Lapthorne sets up Slade quad singles decider as De Groot and Griffioen eye women's title
• 2 MINUTE READ
World No.8 Andy Lapthorne will play fellow Brit Greg Slade in Saturday's quad singles wheelchair title decider at the Rothesay International Eastbourne, while Lucy Shuker will attempt to avenge her women's singles semi-final loss to world No.1 Diede de Groot when they meet again in the women's doubles final.
Lapthorne, who won the title in 2022 when the quad singles draw was hosted at the Rothesay Classic Birmingham, eased past Gary Cox 6-0, 6-0 as he made his debut on the grass courts in Eastbourne.
The 16-time Grand Slam champion said, "It went really well. It's always good to get more matches on grass."
"It's my first time here in Eastbourne and it's all good preparation for the next couple of weeks and trying to build towards Wimbledon. It's all positive. I've been really well looked after (here), the people are great, and I'm really impressed by the event.
"It's very blustery out there today and you do have to taper your expectations a bit and adapt with the shots that you're playing, at times. Especially in the chair, if the ball moves late it's very difficult to play a shot the way you'd want to. But again, this could happen at Wimbledon so it's all good preparation. Hopefully tomorrow it will be a bit calmer."
With Slade having also beaten Cox in straight sets in his opening round-robin match on Thursday, the top two ranked Brits will now go head-to-head before both head to The Championships, Wimbledon.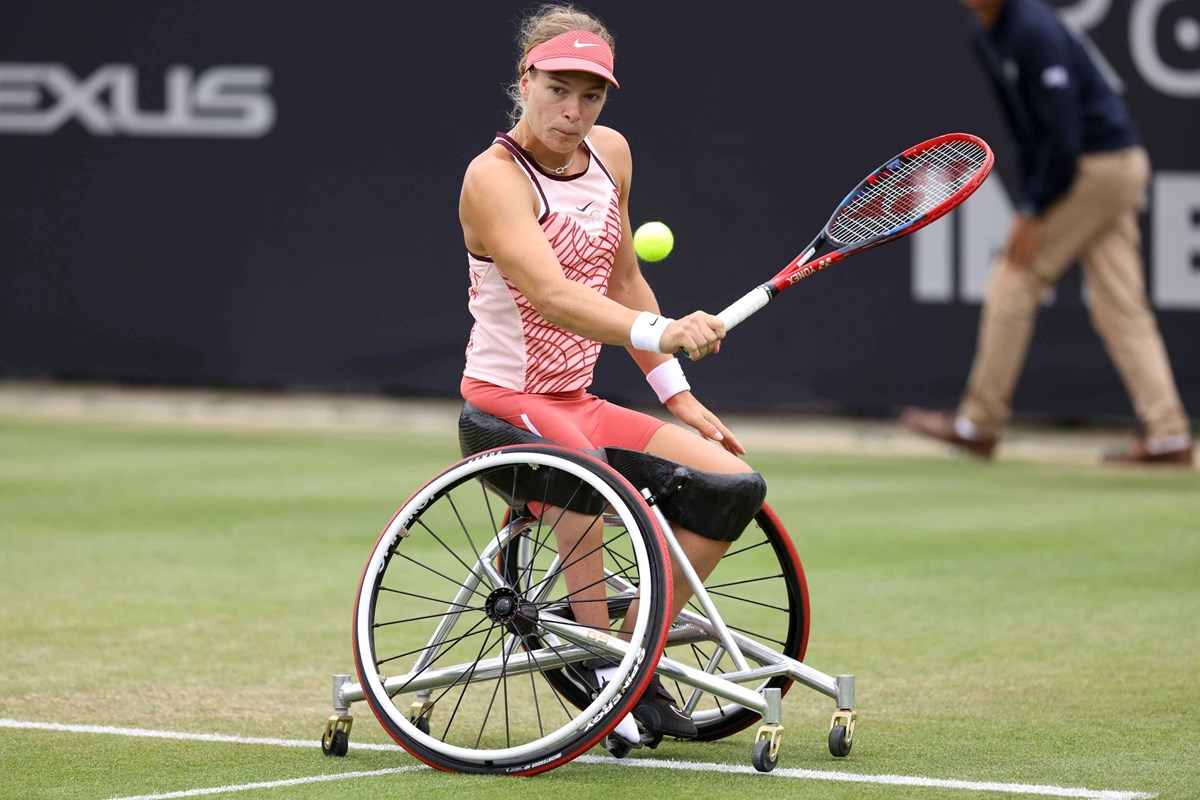 Shuker, De Groot and Jiske Griffioen are also working towards the third Grand Slam of the year and four-time Wimbledon champion De Groot's 6-1, 6-2 semi-final win over British No.1 and world No.10 Shuker means that she will play 2016 Wimbledon champion Griffioen in an all-Dutch women's singles final. World No.3 Griffioen marked her Eastbourne debut with a 6-1, 6-3 victory over China's world No.5 Zhen Zhen Zhu.
Shuker and Zhu will also face De Groot and Griffioen in the women's doubles final after the Dutch top seeds beat the all-British pairing of Ruby Bishop and Abbie Breakwell 6-0, 6-2.