Become a tennis volunteer
5 MINUTE READ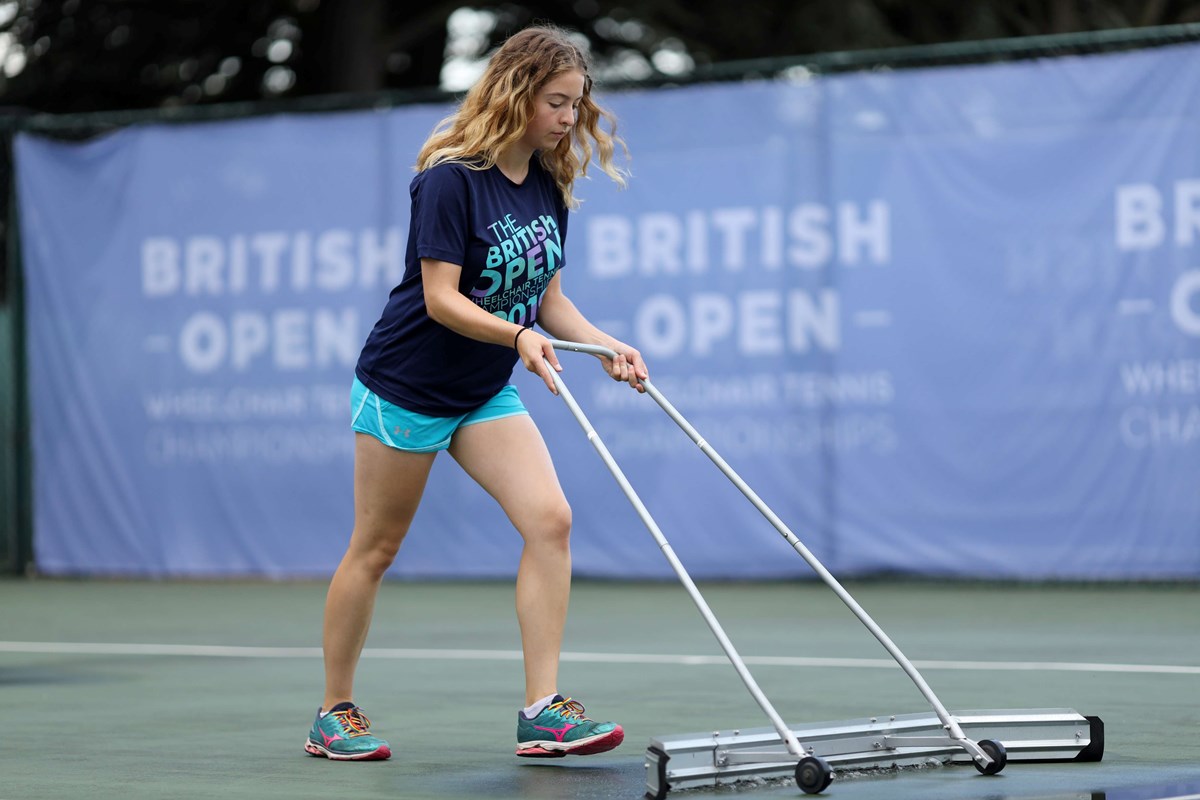 Over 25,000 people choose to volunteer in tennis across Britain at a local, county, regional and/or national level. There are countless ways you can get involved too, whether you play tennis or not.
From helping at our summer events to helping support your local courts, there's a role to suit you and your lifestyle. We'd love to welcome you as a volunteer in tennis, and you can explore how to do so further down the page.
Five reasons to volunteer
Each tennis volunteer has their own story and motivations for getting involved in the sport. Whilst you're helping others, you're also helping yourself – volunteering can improve your mood, reduce loneliness or anxiety and help you discover and develop positive personal qualities.
Below are five reasons why we think you should consider volunteering:
Make a difference
Volunteering can be incredibly rewarding. It's a chance to make a real difference to people's lives through tennis and, ultimately, to contribute towards growing the game across Britain.
Have your say
By taking on a key position or sitting on a management committee, you'll have the chance to influence the direction of your club or venue and help drive positive change for your community, such as improving the facilities.
Develop interpersonal skills
It's not just about what you put in, but also what you can get out of your experience that can potentially be life-changing. Volunteering can help you improve your self-confidence, teamwork, leadership and organisational skills and demonstrates your commitment, all of which are highly valued by employers too.
Make friends
Many people volunteer in sport to meet new people and make friends in their local community. Volunteering can give you the platform and opportunity to build strong relationships and life-long friendships as you work together to help grow tennis at your venue.
Improve mental wellbeing
Volunteers often report that they feel happier by using their time productively to help others. It can provide a sense of purpose and accomplishment, as well as mental and physical stimulation.