2 MINUTE READ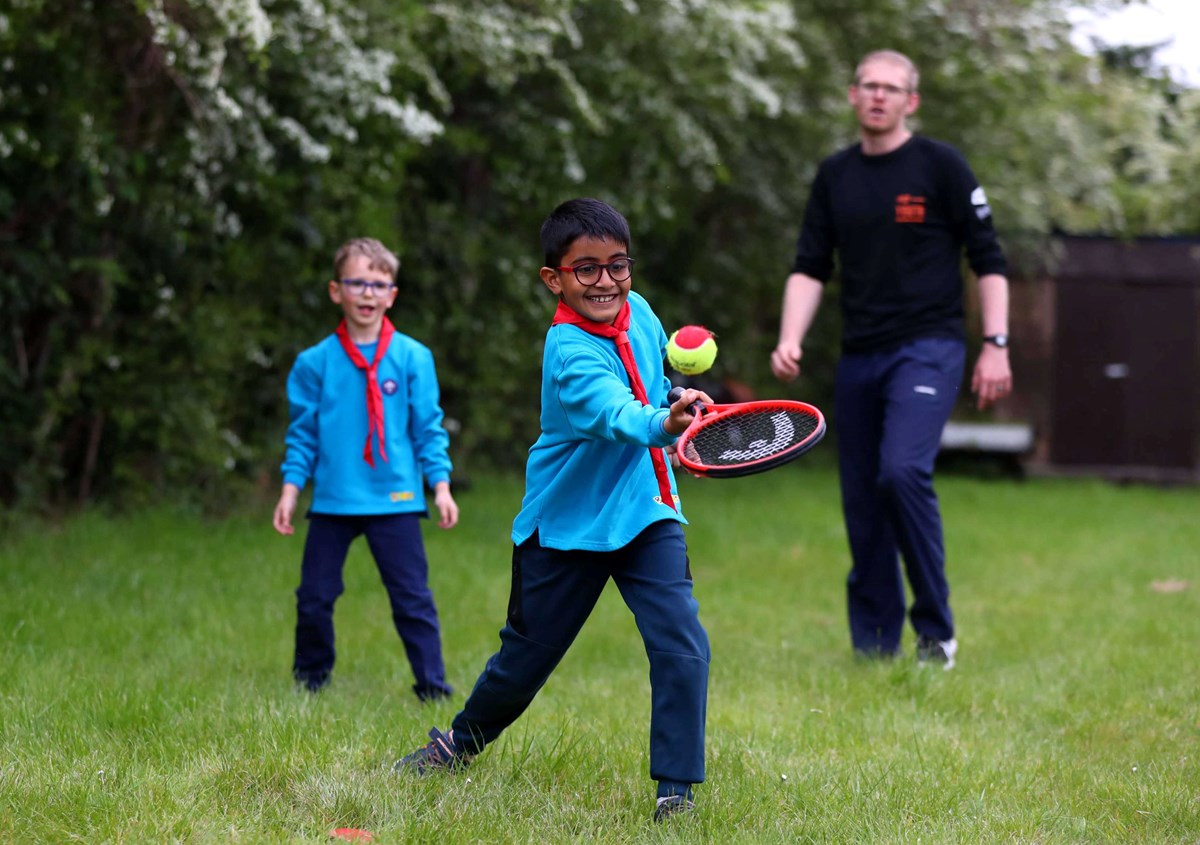 We want to help more kids and young people from across Great Britain pick up a racket and discover their love for tennis – no matter their background or ability.
That's why we're making it easier than ever for community groups to host fun, action-packed youth tennis sessions for kids with LTA Youth Go!
LTA Youth Go! is a community-based programme that introduces kids to tennis so they can enjoy getting active with their friends and learn new skills.
No need for a tennis court, these sessions have been created so you can run them wherever and whenever is best for you.
Find out more about the programme and how you can get involved as an Activator to facilitate tennis for kids of all ages.
The LTA Youth Go! programme has been developed for Girlguiding and Scouts leaders, leisure centre staff and community venues to facilitate engaging tennis experiences for kids of all ages.
Based on the principles of our LTA Youth programme, it offers kids from the ages of 4-18 an introduction to tennis, with exciting games and exercises to get them active and help them gain new skills for life.
One of the best things about LTA Youth Go! is that you can run a tennis session from anywhere. Forget the tennis court, we want to take the sport to non-traditional venues so more kids can learn how to play and fall in love with tennis.
So, whether you run your group from a leisure centre, community centre or even a place of worship – the LTA Youth Go! programme will be suitable for your venue to conduct fun tennis games for kids.
Our activators are at the heart of the programme. Activators are trained to facilitate play and have a vital role in running introductory sessions to the next generation outside of traditional tennis clubs and venues.
Never coached or even played tennis before? No problem – anyone with lots of enthusiasm and a passion to get people active can become an activator. We'll support you along the way.
Our free online course will take you through everything you need to know to get started and run your own introductory tennis lessons for kids.
The role of an activator is to facilitate a fun, basic introduction to tennis. Activation refers to facilitation of play.
Coaching however, refers to the purposeful and guided technical or tactical development of a players tennis skills, which is what a coach is trained to provide (through formal, assessed, qualifications).
We want to make it as easy as possible for you to run LTA Youth Go! sessions at your venue or community group – that's why we're offering every activator:
A FREE one-hour course with everything you need to know to confidently run an LTA Youth Go! session

FREE video and PDF resources with a host of fun games and activities to try with your group
Start your journey by registering for your free LTA account below and beginning your training today!