Set up free tennis at your park
3 MINUTE READ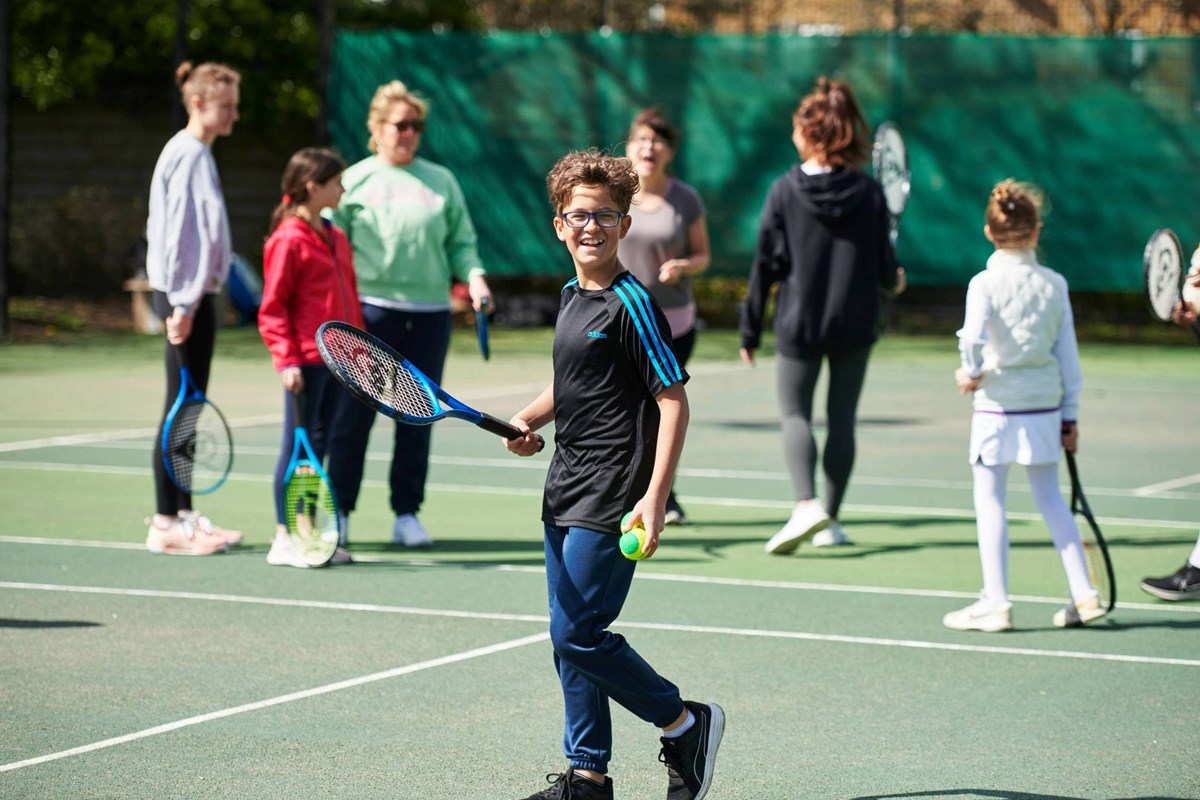 Free Park Tennis is a new programme for all park tennis operators, offering people the chance to play tennis for free and providing an entry point for more players to get involved in the sport.
We know that for many people, cost, equipment and having someone to play with are three key barriers to getting started or returning to playing tennis – Free Park Tennis makes the game accessible for all.
It's free to join a session, we'll provide all the equipment they need, and they can meet new people who are keen to get active on court. More importantly for you – you'll have a host of new people coming down, playing at your venue and hopefully booking courts and coaching programmes in the future.
Sessions run every Saturday or Sunday from 10:00 and are led by a team of trained volunteers – also known as Park Tennis Activators.
How to start Free Park Tennis at your park courts
Here's a few simple steps to help you get started in running Free Park Tennis at your park venue:
Identify your coordinator – nominate someone to be responsible for Free Park Tennis at your venue, who will look after the admin of running the sessions
Find your Activators – Free Park Tennis is run by volunteers, these can be anyone who plays at the park courts, a parent or a budding young coach, you name it. Your Activators can find out more on our dedicated Activators page
Activators complete their training – we'll provide free online training for volunteers, giving them the resources, they need to run sessions. We'll even send them a hoodie so they look the part as well
Get your free equipment – arrange the delivery of your free bag of equipment – including rackets, balls, markers, etc. We'll send you one bag per venue
Set up sessions on ClubSpark – head to your ClubSpark page and start uploading sessions so people can sign up online. Watch our tutorial here.
Support Activators – once the sessions are up and running, work together with the Activators to make sure all the booking system admin is kept up to date
Continue to recruit – the more Activators you have, the sessions will be easier to run – it's that simple
Free Park Tennis offers you a variety of different benefits to help grow your venue and programmes, including:
Free tennis = more players – offering a free way to play tennis regularly will attract new people to pick up a racket and come to your venue
Boost revenues – once people have come down and play – whether they're a first-timer or a returning player – it gives you the opportunity to push coaching programmes and more court bookings in the future
Make a difference in the community – Free Park Tennis gives opportunities to more people to discover the physical and mental benefits of tennis, all while meeting new people and having fun on court