1 MINUTE READ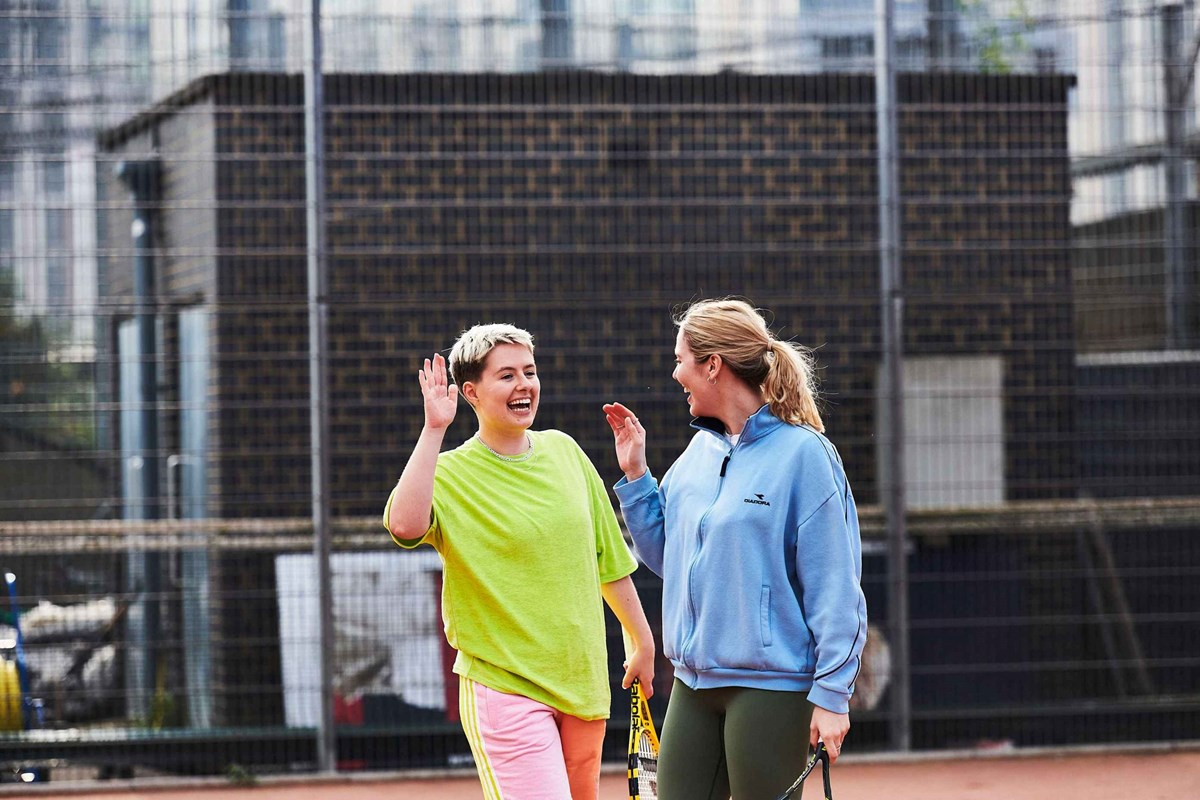 What is Pair & Play?
Pair & Play is doubles tennis with double the fun. It's all about helping women improve their skills and confidence on the court. Our online booking tool below is where you can find a Pair & Play session near you to get started.
Find a Pair & Play course
There are six key themes in Pair & Play that can help you master important doubles tactics and skills. Think social tennis with serious fun!
The sessions are run by LTA Accredited coaches, with each one consisting of a skill builder, drills that will improve your doubles game, friendly point play and a fun game to finish.
Who is Pair & Play for?
Pair & Play is for women who used to play tennis regularly but have lost touch with the sport.
If you feel comfortable rallying with a partner and have got to grips with the basics of tennis, then Pair & Play is for you.
If you are new to tennis, why not try Tennis Xpress instead?
Where can I play?
Pair & Play is run across Britain. New locations are being added all the time so please keep checking back - if we're not near you yet, we might be soon!
Find your local Pair & Play session
It's easy to get involved in Pair & Play - simply use our location search below to find a session to suit you.