3 MINUTE READ

What is Walking Tennis?
Love tennis but looking for a gentler pace of play? Walking Tennis is safe, fun and inclusive and a fantastic way to stay active!
It's a game that's open to anyone - whether you're a lifelong tennis player, a complete beginner or just need a bit more time to get into the swing of things, you can give the game a go in a supportive setting.
You can play tennis at any age and Walking Tennis offers an easy way for older people to keep their body and mind active – while also enjoying the social side of being part of a tennis community.
Find a Walking Tennis session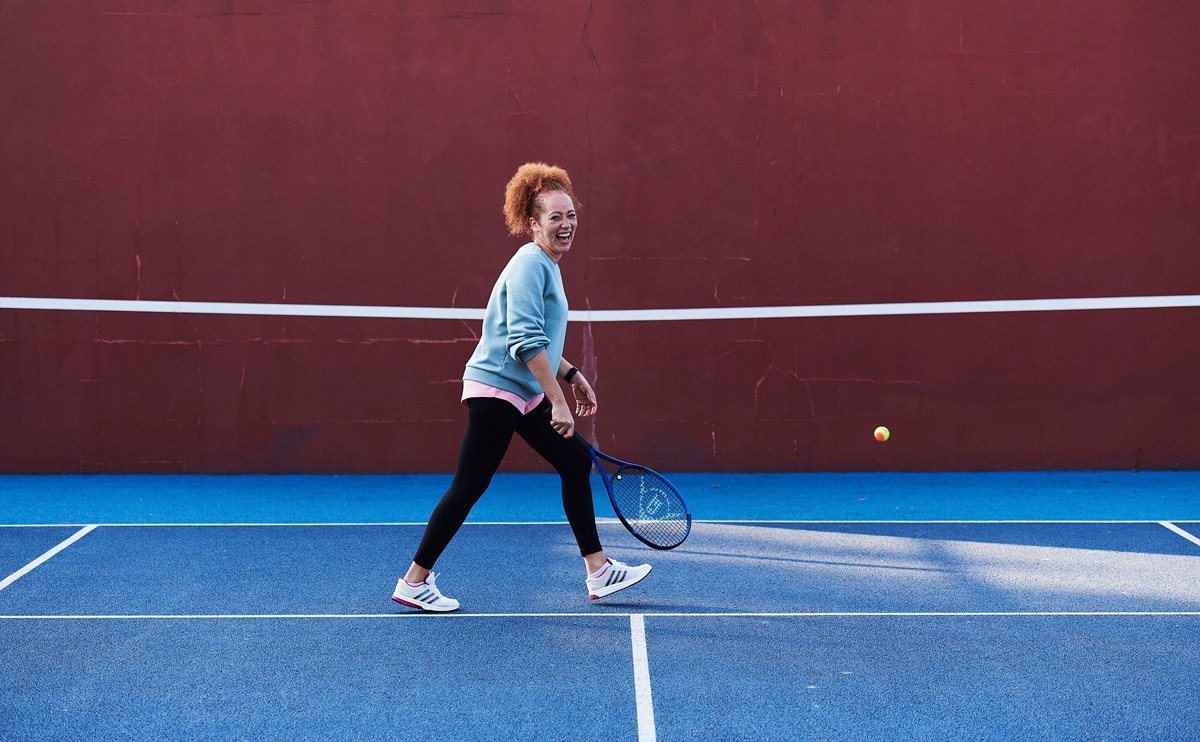 Who can play?
Walking Tennis is for anyone that wants to play tennis, but at their own pace. It's ideal for those who:
Are just starting out* and want to build up their confidence.
Are returning from an injury.
Just need a bit more time getting to the ball.
*Beginners should also look at Tennis Xpress – a great coaching course for those new to the sport!
How do I play?
Walking Tennis has been designed to be accessible for all. It's still tennis – but with a few tweaks:
You can let the ball bounce twice for extra time.
You can play on a smaller court and use modified equipment.
Players can't run or jump.
Where can I play?
Walking Tennis is a growing sport, with sessions held across different parts of Britain. Find and book a session through our online booking service by searching for a location below.
Note: New locations will be added throughout the year so please check our website regularly.