Play Your Way to Wimbledon, powered by Vodafone
5 MINUTE READ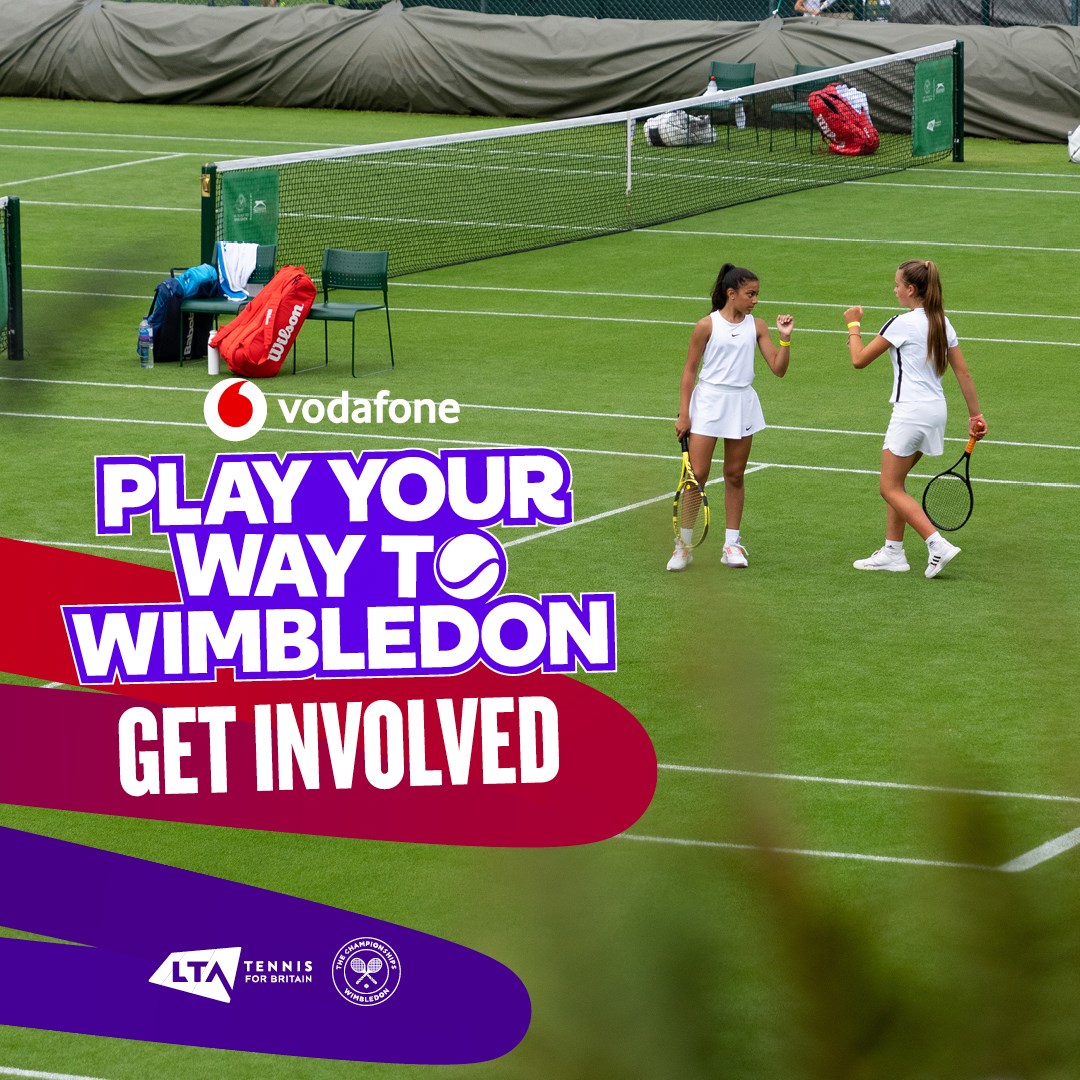 Ever dreamt of playing on the famous grass courts of Wimbledon? Who hasn't!
The Play Your Way to Wimbledon, powered by Vodafone, tournament now gives most players an opportunity to follow in their heroes footsteps and compete for the title at Wimbledon.
To enter a Play Your Way to Wimbledon tournament sign up to LTA Advantage and click the link below to find a competition near you:
We're proud to be working with Vodafone and the AELTC to further expand the largest individual mass participation tennis competition in the UK, Play Your Way to Wimbledon, powered by Vodafone. This year, the LTA and the AELTC are expanding the competition with the exciting introduction of an adult doubles pathway and disability categories, which Vodafone is proud to support.
Players start by competing locally at an event taking place at a local club, park or school with the winners progressing through to the County and/or Area Finals, and then onto the National Finals at Wimbledon.
New for 2023, in addition to the existing junior pathways there will be two additional Play Your Way to Wimbledon pathways:
Play Your Way to Wimbledon Adult Doubles (ages 19+)
Play Your Way to Wimbledon Disability (Wheelchair, Visually Impaired & Learning Disability)