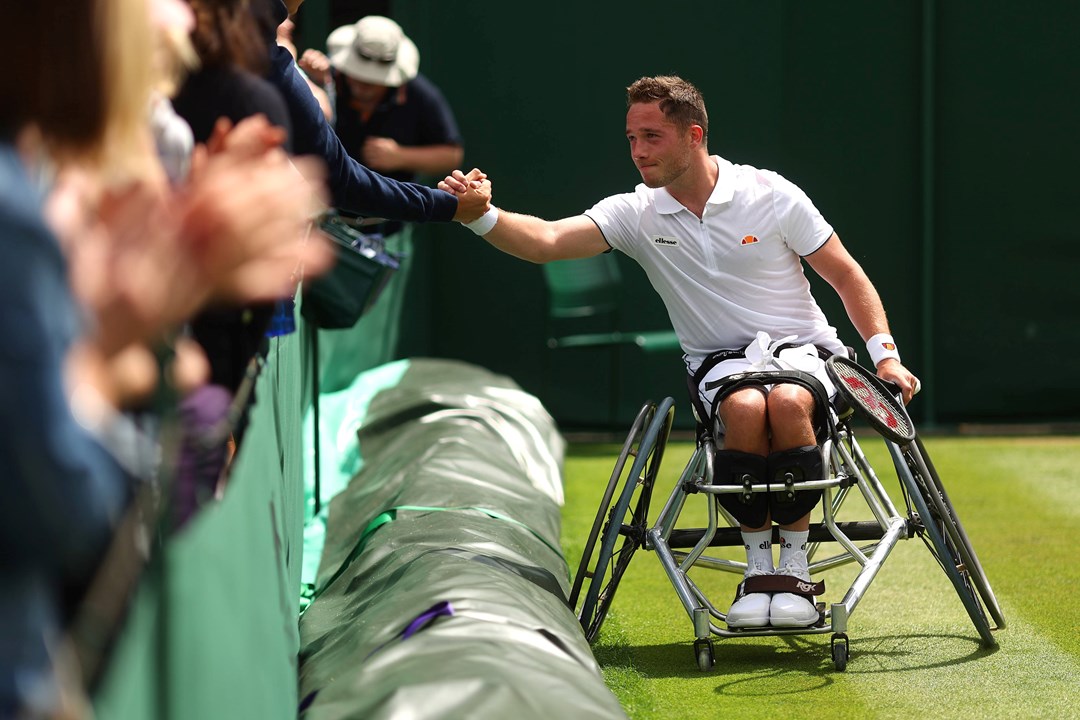 Diversity and Inclusion
Wheelchair tennis to push on after milestone summer
• 4 MINUTE READ
One of the best secrets in tennis, just became less of a secret.
The crowd inside No.1 Court at Wimbledon were roaring, The Hill was packed with fans watching on the giant screens, and millions were watching BBC's live coverage at home and online as a Brit playing on the final Friday of the fortnight staged a remarkable comeback from a set and 5-2 down to claim a place in the Wimbledon final. It was one of the highlights of The Championships – a truly enthralling match that had fans raving about it on social media.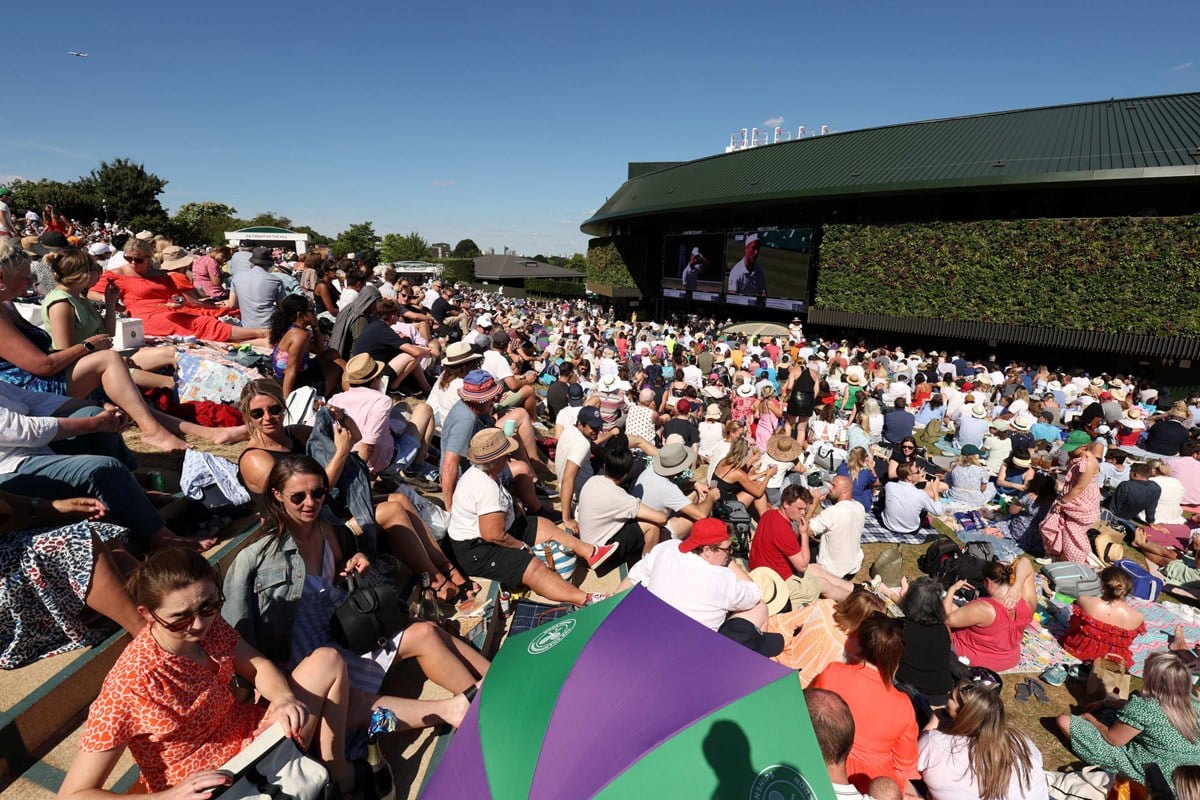 The thing that was different about this though, was that it was a wheelchair tennis match – Norfolk's world No.2 Alfie Hewett taking on Argentina's world No.3 Gustavo Fernandez in the first ever men's wheelchair tennis match to be played on No.1 Court. It was the kind of sporting drama that these two players and many others serve up on a regular basis – both at Grand Slams and on the ITF World Tennis Tour. This time however, they had been given a show court stage on which to demonstrate their remarkable skills.
A day previously, Hewett had spoken after his quarter-final against fellow Brit Gordon Reid that had been played out on Court 14 that he had been disappointed the match had not been played on a bigger court – a view that reflected the progress the sport has made and the desire to continue to push further and realise its potential.
Fast forward 24 hours and he was speaking to millions in his on-court interview after winning the semi-final. "That was incredible – I've never experienced anything like it before," Hewett said. "We try to improve the exposure of our sport and I think we showcased a pretty good level today."
That match was to be the first of three wheelchair matches staged on No.1 Court this year – Hewett returned later that day alongside partner Reid for an equally engrossing doubles semi-final that finished under the roof, while fellow Britain Andy Lapthorne finished runner-up in the quad doubles final on the final Sunday. The matches built on the women's singles final in 2021 being the first ever wheelchair tennis match on No.1 Court – and given the reception from fans they were an undoubted success.
'More people watch wheelchair tennis this year than ever before'
It all meant that more people watched wheelchair tennis at Wimbledon this year than ever before, with TV audiences for the men's singles final that saw Hewett miss out to Shingo Kunieda in another epic being around double what they had been last year.
Comments on social media ranged from "Wheelchair tennis is my new favourite thing" to "The wheelchair tennis is boss – never seen it before. Brilliant!", and "The wheelchair tennis on BBC2 is just epic" to "The quality of the wheelchair tennis is outstanding".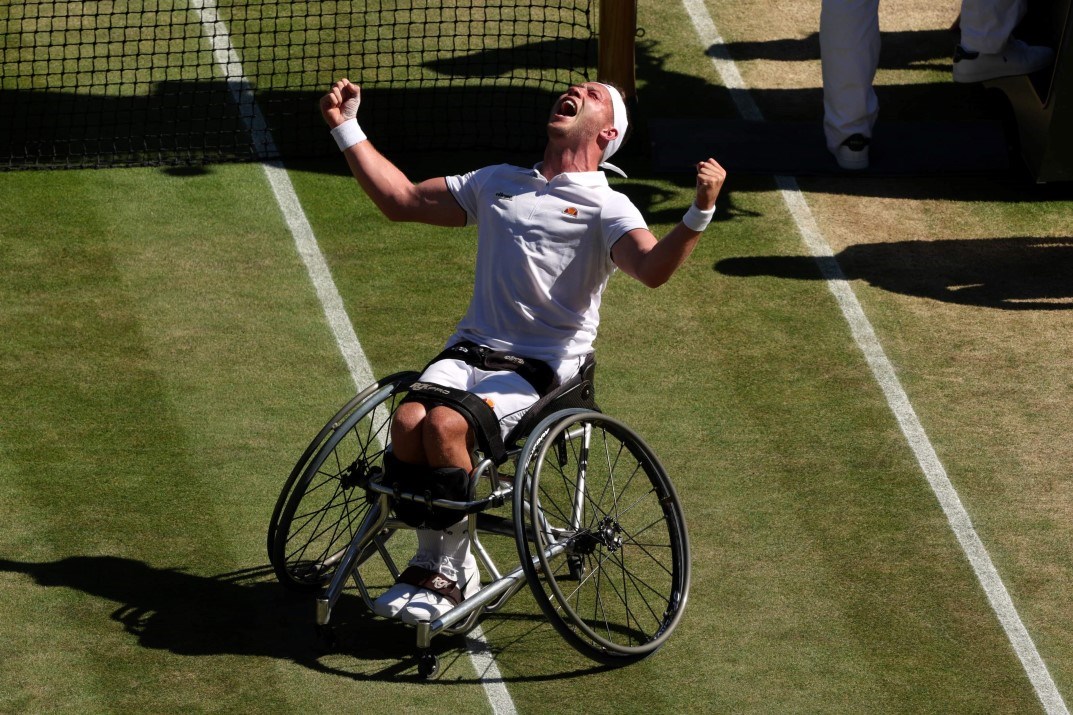 With so many new fans, it felt like a significant moment for the sport, and that is not something that was lost on Rob Cross, the LTA's Head Coach for the Wheelchair Performance Pathway. "Alfie's singles semi-final on the Friday against Gustavo was for me, personally, the best wheelchair tennis experience I've ever had," says Cross. "It was the best so far, with the atmosphere and exposure, live on BBC, it's amazing. I had goosebumps watching that and I don't often get that when I'm watching tennis because it's my job!
"I started in wheelchair tennis 18-19 years ago and if you had said to me the players would be playing on Court 1 at Wimbledon or earning the prize money that they earn at Wimbledon, I would have never believed you. To see that and even from six years ago, where I know we did well in Rio, to see that was amazing. To be a part of that was something special."
Continued progress
As big a showcase as Wimbledon was for wheelchair tennis this year, it is just one element of progress that is being made. The build up to Wimbledon saw the LTA stage warm-up events for all three divisions of the sport for the first time – with the men playing in a now established draw as part of the cinch Championships at The Queen's Club, the women making their debut at the Rothesay International Eastbourne and the first ever grass court tournament for quad players being staged as part of the Rothesay Classic Birmingham.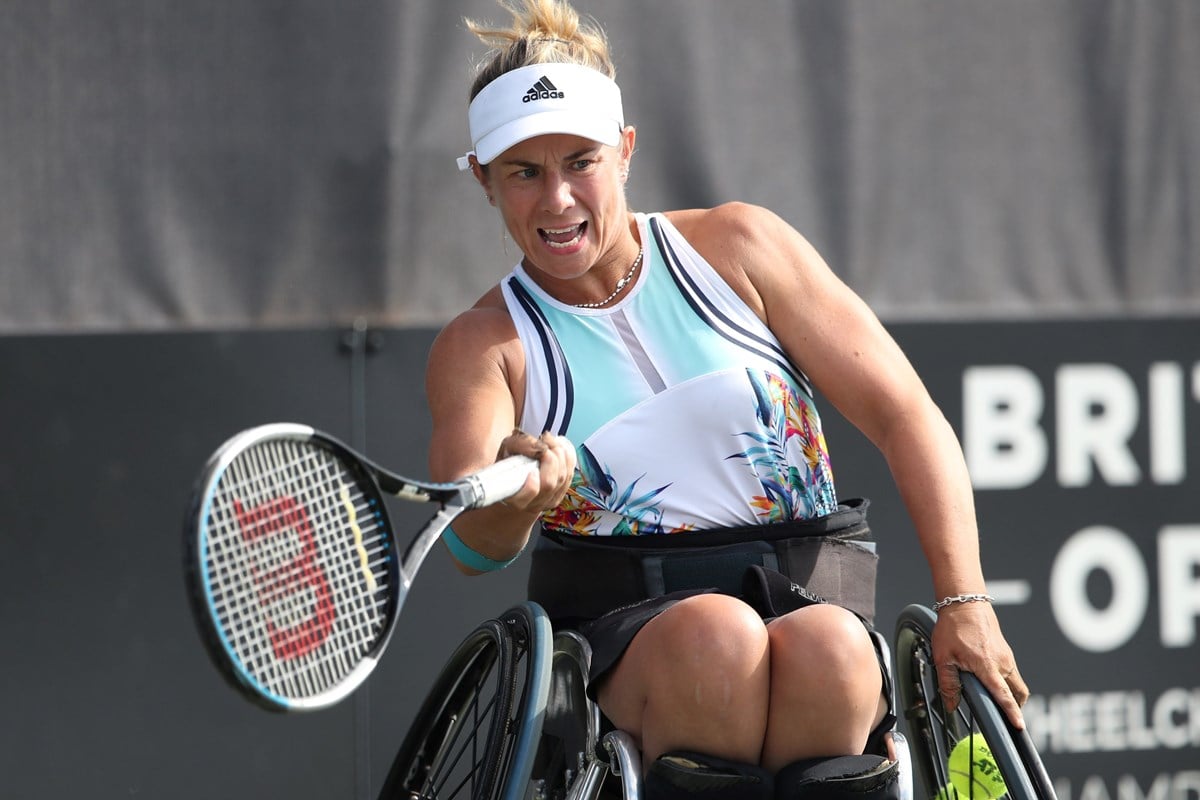 This year has already seen expanded draws in place at Roland Garros, and the US Open will be doing similar, as well as introducing a junior draw for the first time, and will see more matches played on show court arenas. The ITF's UNIQLO Wheelchair Tennis Tour that sees tournaments played around the world is also continuing to build back up after the impact of the coronavirus pandemic halted its progress. Last week's British Open Wheelchair Tennis Championships welcomed fans back to the stands for the first time since 2019 to watch many of the stars from Wimbledon competing in what is one of the most prestigious and longest running events on the tour.
Internationally, there are now also a small but slowly growing number of events run alongside ATP and WTA events – with the grass court series run by the LTA this year joining the likes of the ABN AMRO Open in Rotterdam, again all helping to drive exposure and put the sport in front of a bigger audience.
A tremendous asset for tennis
For tennis as a whole, wheelchair tennis provides a tremendous showcase of the inclusive nature of the sport. To have elite disabled athletes competing on the very biggest of stages alongside their non-disabled counterparts is something not many sports have, and it is an aspect of tennis that many within the sport are keen to capitalise on.
That is one of the things about this year's Wimbledon that most enthused Mark Bullock, who has over 30 years of experience in Paralympic and disability sport. "One of the most powerful things about the exposure of Wimbledon is the young disabled people watching," said bullock. "Whatever they want to do, they're seeing disabled people succeed. I think there's a massive message for society, not just for tennis."
More progress to be achieved
There is still more though that can be done, and players like Hewett are keen to see it happen. "For us at the moment, being at the top of the sport, we want to just keep pushing and head in the right direction, make it even more professional, make it grow as big as we can because we won't be playing this sport forever. There will be an end day at some point".
"Right now, we're in a place where we're doing really well. It's getting a lot more exposure, whether it be at the slams or trying to increase the participation in the ATP or WTA events, I think it's happening. I think we're on the right trajectory towards that. I think we're making good in-roads. Hopefully Wimbledon was a steppingstone in that."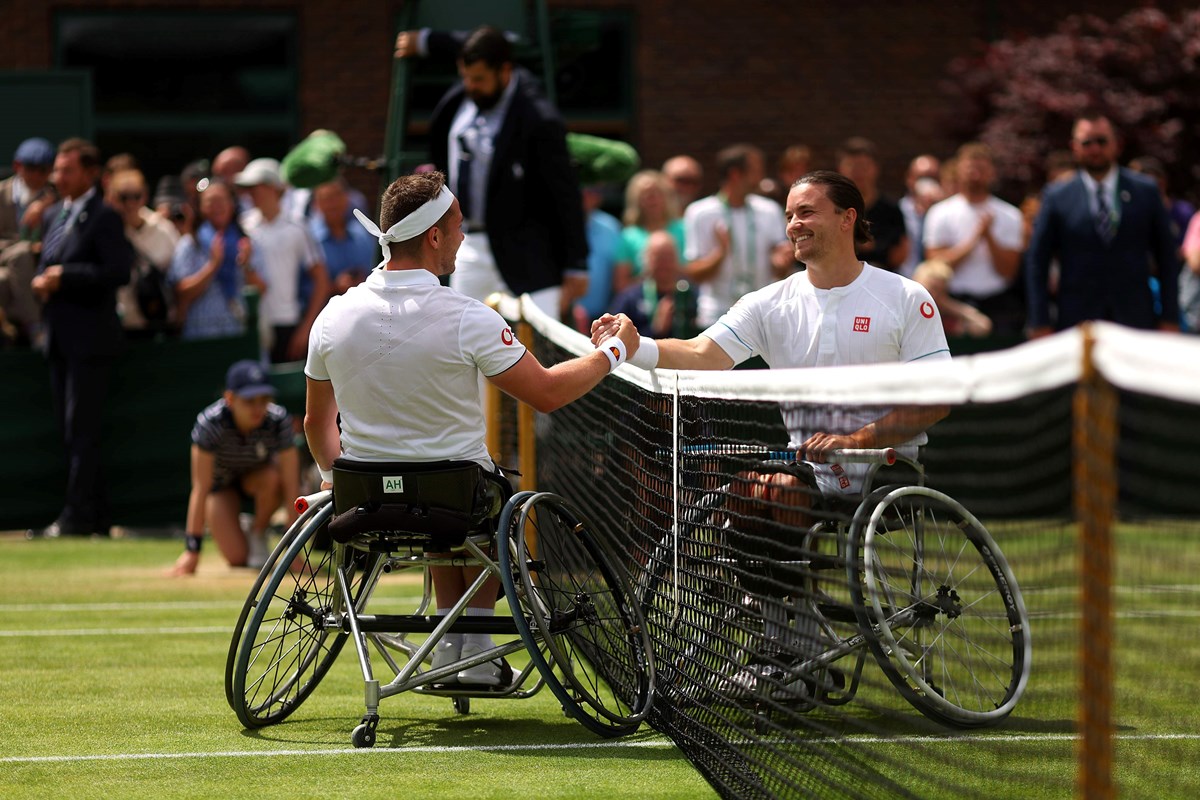 Cross too, is excited about what more can be achieved. "There's miles more to come. It's being more respected, which is the first part of it" he says.
"The prize money is growing but I think where it needs to go is that the tournaments will get bigger and provide more access to finance and funds for other players – players who aren't in the Grand Slams who want more opportunities to make a living in tennis and that will make the sport grow more.
"At the moment, it's just the top players who can make a living, away from that it's not possible. The sport will grow if we improve that and it is happening, but it probably needs to happen a bit quicker."
For its part, the LTA have backed the growth of the sport through financing and staffing. Cross however, thinks it is about attitude and prioritisation as well as resources. "For tournaments such as the British Open, there is a lot that goes into it. A lot of other nations can do it and I know a lot of other nations want to do it, but they focus on the other parts of tennis. I'd say the LTA is leading the world in what it's doing.
"It's something to be proud of. Gordon, Alfie, Andy, Lucy Shuker – we're hoping to bring more players into the sport and carry on that success as these players can't last forever. That's where Wimbledon should have a big influence, being a big platform for our sport coming forwards."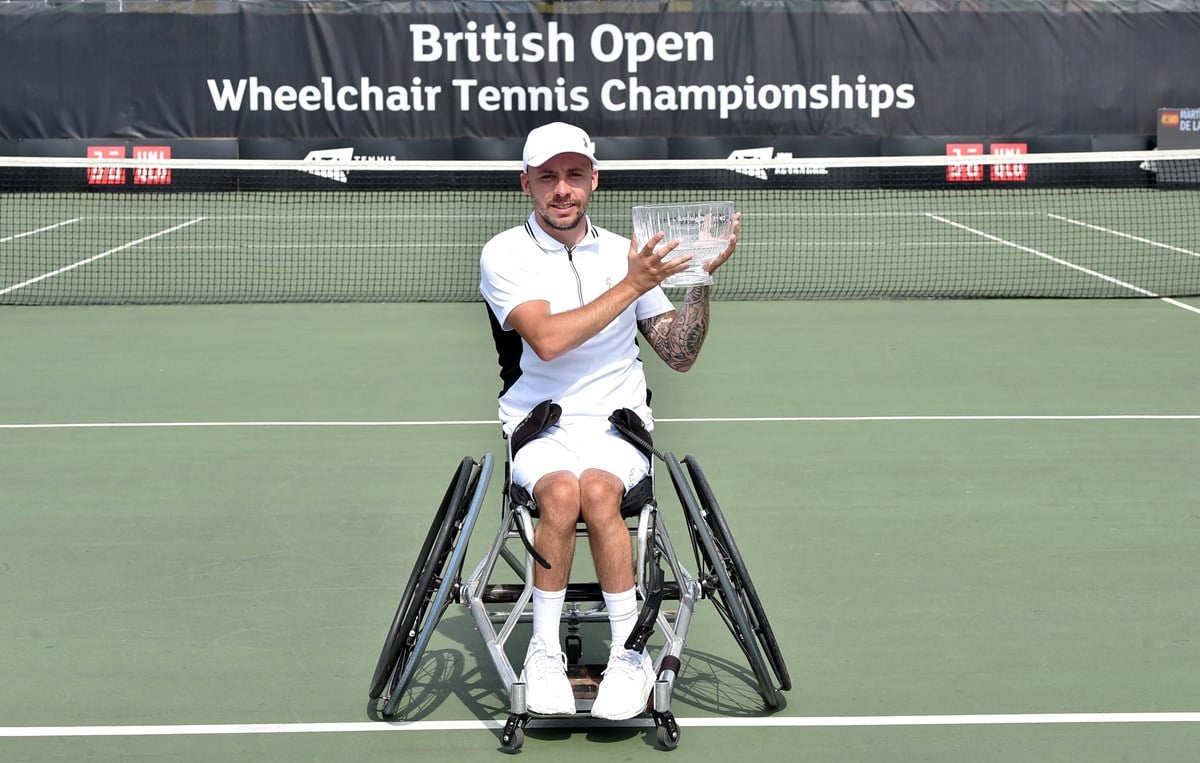 Finding future talent
To help continue the unprecedented success of Britain's wheelchair tennis players at Grand Slams and the Paralympics in recent years, the LTA is once again running a series of sessions at nine venues around the country to help find and uncover people with the potential talent to succeed in the sport.
Wheelchair Tennis Initiative
The LTA Wheelchair Tennis Initiative gets underway at Easton Tennis Centre in Norwich next month and finishes with a day at the National Tennis Centre in Roehampton in October. To find out more and to sign up to attend a free session...