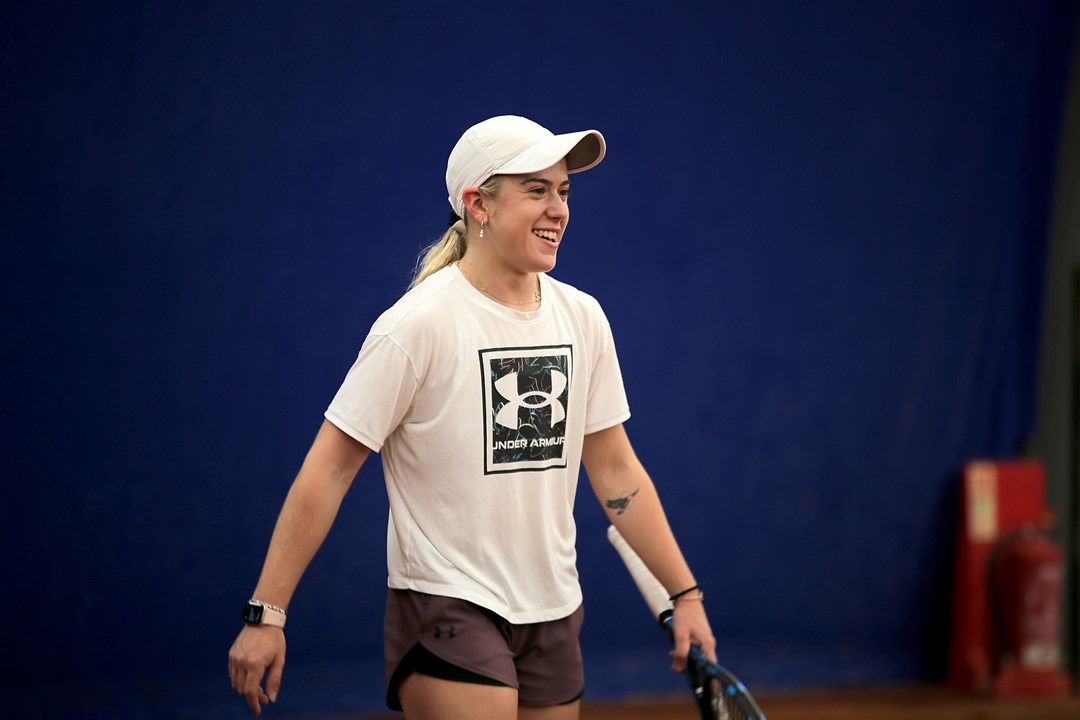 International
W60 & M25 Sunderland: Preview, draws and live stream
• 3 MINUTE READ
27 British players head to Sunderland for the W60 and M25 Sunderland - the latest events as part of the LTA Performance Competitions Calendar.
Watch live - W60 Sunderland
The Sunderland event will feature 10 British women in the main draw of the women's singles, and 17 in the men's. British wild cards include the 2022 W25 Nottingham, Glasgow, and Birmingham Champion Sonay Kartal, Freya Christie, Sarah Beth Grey and W25 Loughborough runner-up Eliz Maloney.
Dan Cox, Aidan McHugh and M25 Loughborough runner-up George Loffhagen are all competing in the men's draw this week. Last week's ITF M25 Sheffield Champion Daniel Little has been awarded a main draw wild card.
Harmony Tan, who famously defeated Serena Williams in the first round of Wimbledon last year is seeded second in the main draw below world No.122 Marina Bassols Ribera of Spain.
James Davis, David Quayle and Ewan Moore all enjoyed impressive final round qualifying victories against higher seeds to book a spot in the main draw. On the women's side, Danielle Daley and Katy Dunne progressed from qualifying to the main draw.
LTA Tournament Director Sarah Wooding said: "We are delighted to be returning to Sunderland Tennis Centre for the women's $60k and men's $25k GB Pro-Series Tournament. I believe this is the highest prize money level women's event we have ever staged in Sunderland and the entry level standard for both tournaments is high.
"There will be lots of British interest as well as highly ranked players from around the world, many of whom have played at Grand Slam level. This is a fantastic opportunity for the people of Sunderland and the surrounding area to see top class tennis on their doorstep - viewing is available from the balcony and cafe area and admission is free."