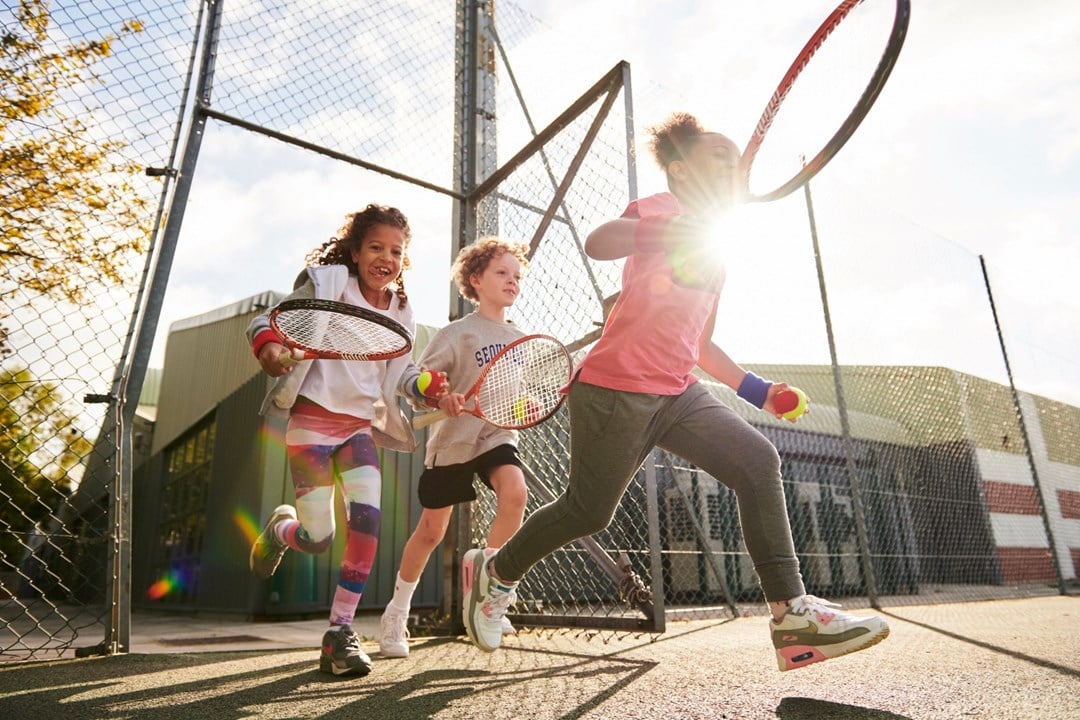 Community
Things to do this summer - tennis edition
• 3 MINUTE READ
The summer is here, the tennis season is at its peak, and you're looking for things to do with friends and family while the sun is shining.
Well, look no further, because we've got a variety of different tennis activities you can do this summer no matter your age, ability, or budget.
From tennis at the park, to kids coaching sessions – here's your guide to playing tennis this summer.
Book a local tennis court in seconds
Booking a tennis court has never been easier – so what are you waiting for?
With work underway to renovate park tennis courts across Great Britain, thanks to a multi-million-pound investment by the UK Government and the LTA Tennis Foundation - now is the best time to play at your local courts.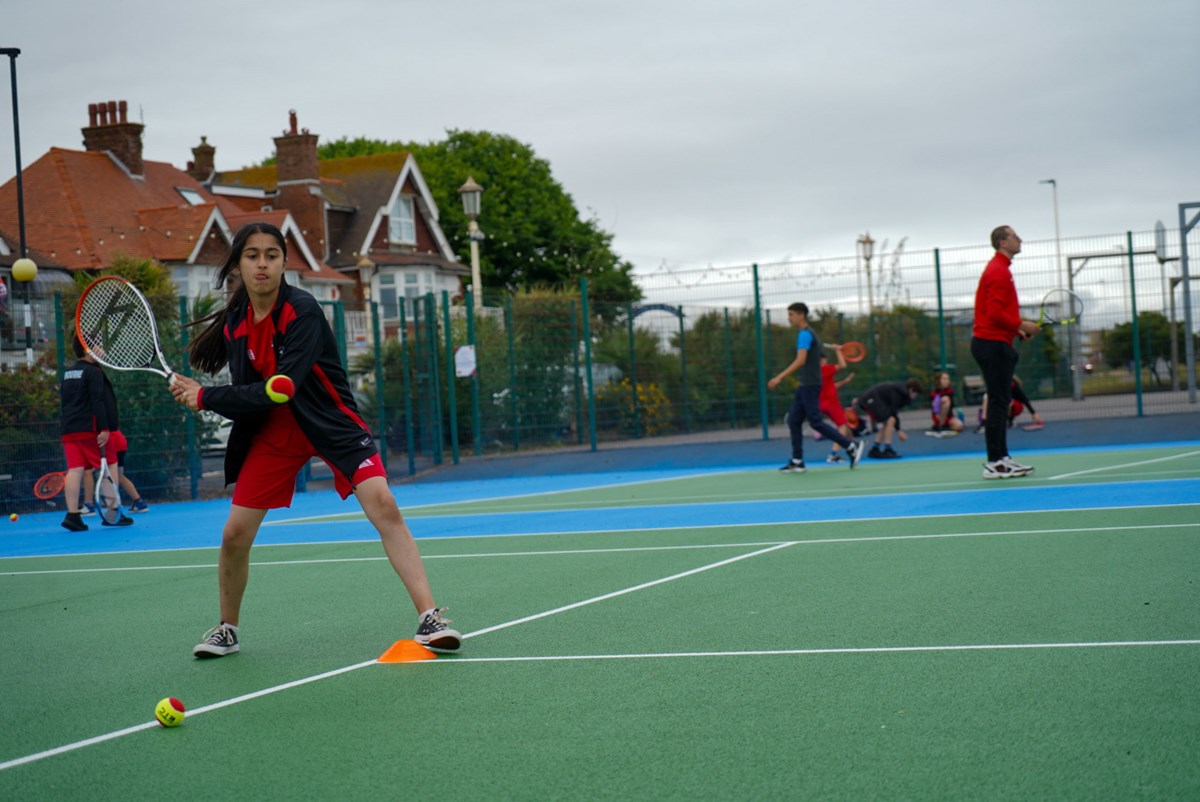 There are thousands of courts ready and waiting to be booked on our online booking tool.
Simply enter your postcode and we'll find the nearest courts and get you set up in no time.
Summer tennis for kids
Looking for something for the kids to do this summer? We've got just the thing – LTA Youth.
LTA Youth is our junior programme for kids aged 4-18, offering group coaching sessions packed with games and activities so they have the best fun, while learning new skills.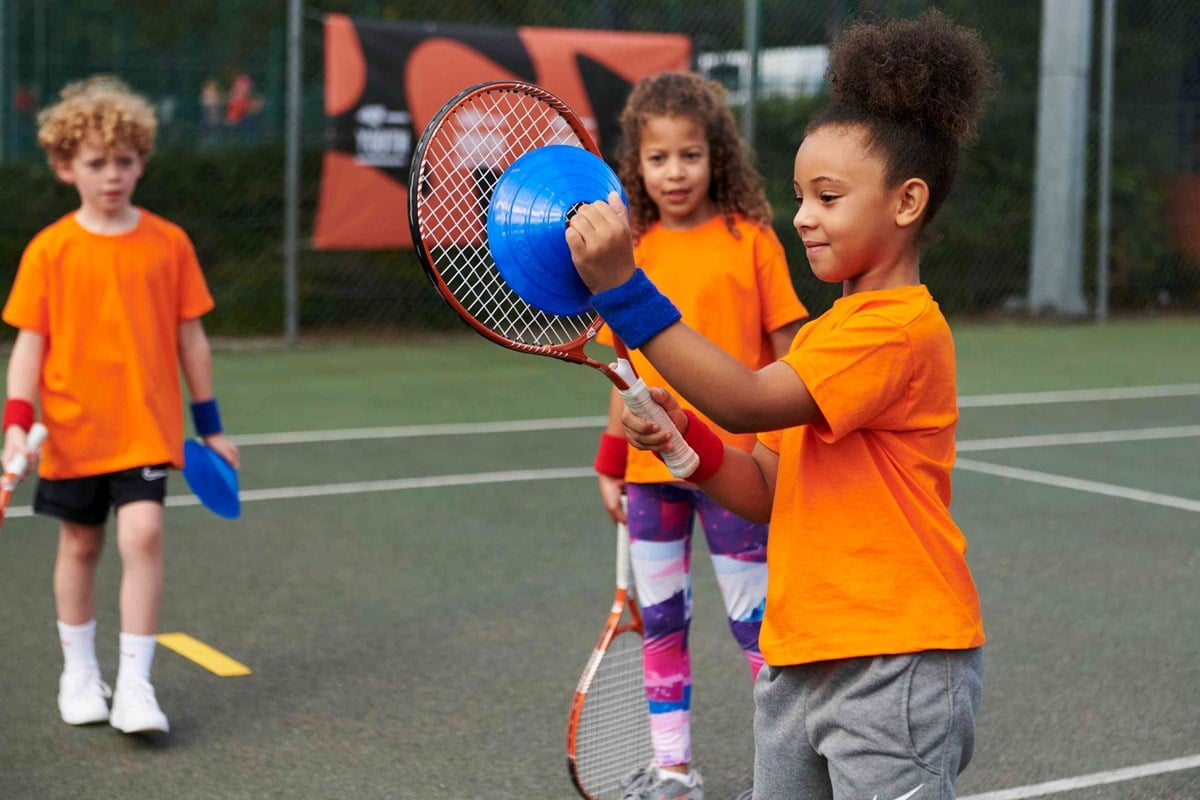 Types of tennis lessons for kids
For younger kids (4-11 years), who haven't played before, we have LTA Youth Start – a six-lesson introductory course to help them pick up the basics and most of all, enjoy being out on court.
The course costs just £29.99 (+£5 P&P) and with that you'll also get a racket, some tennis balls and a t-shirt.
LTA Youth has five progressive stages for different levels of ability that kids can work their way through as they grow their game. There's also LTA Youth competitions, including our LTA Youth Team Challenge, for the kids to get involved with during the holidays.
New for this year - we've launched a new girls-only programme with Prime Video to make tennis more fun, social and engaging for girls, with Prime Video LTA Youth Girls.
Book an LTA Youth course this summer
Take on the Tennisables challenges
Maybe you're looking for ways the kids can play tennis at home - the Tennisables have you covered.
The team of Tennisables are here to help kids smash it at tennis and have lots of fuzzy-fun along the way. We've created a series of super-fun video challenges that you can take on with your kids to help get them started.
Things to do with a group
Whether you're looking to play with a group, or join a new one – there's plenty of different ways you can play.
There are a wide range of different group sessions at venues across Great Britain, from Cardio Tennis for those wanting to get there fitness fix, to Pair & Play for women and Walking Tennis if you want to play at a slower pace.
If you're looking for something new – why not try padel this summer?
One of the fastest growing sports in the world, padel is a great social sport that is always played as doubles. Fast-paced, energetic and easy to pick up, there has never been a better time to start playing padel in Great Britain.
Test your skills in a local league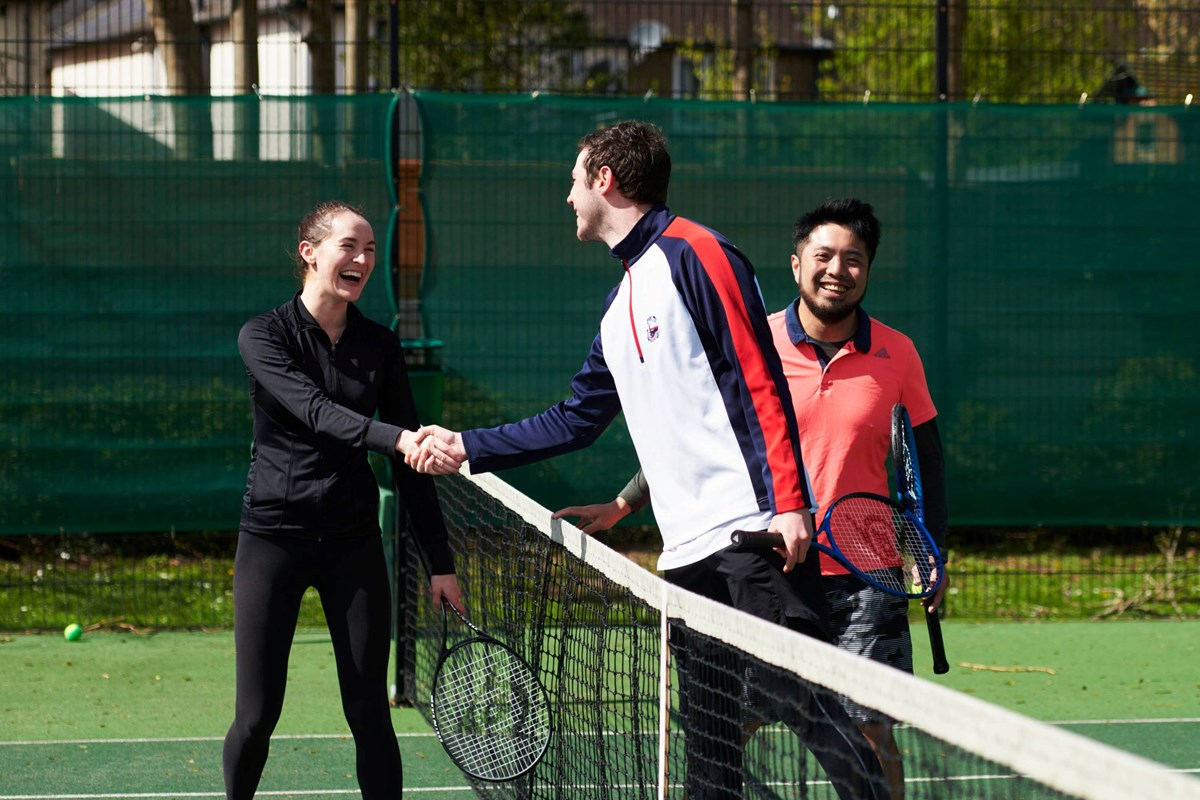 Find new players and compete in friendly mixed tennis leagues throughout the year – welcome to Local Tennis Leagues.
We'll match you with players of a similar level in a round-robin competition, where you'll get to play lots of great matches. Then it's over to choose where and when you want to play, so you can compete around your busy schedule.
There's even prizes available for the winners and for competing!
Find and book a Local Tennis league
Read more about Local Tennis leagues
Disability tennis at a court near you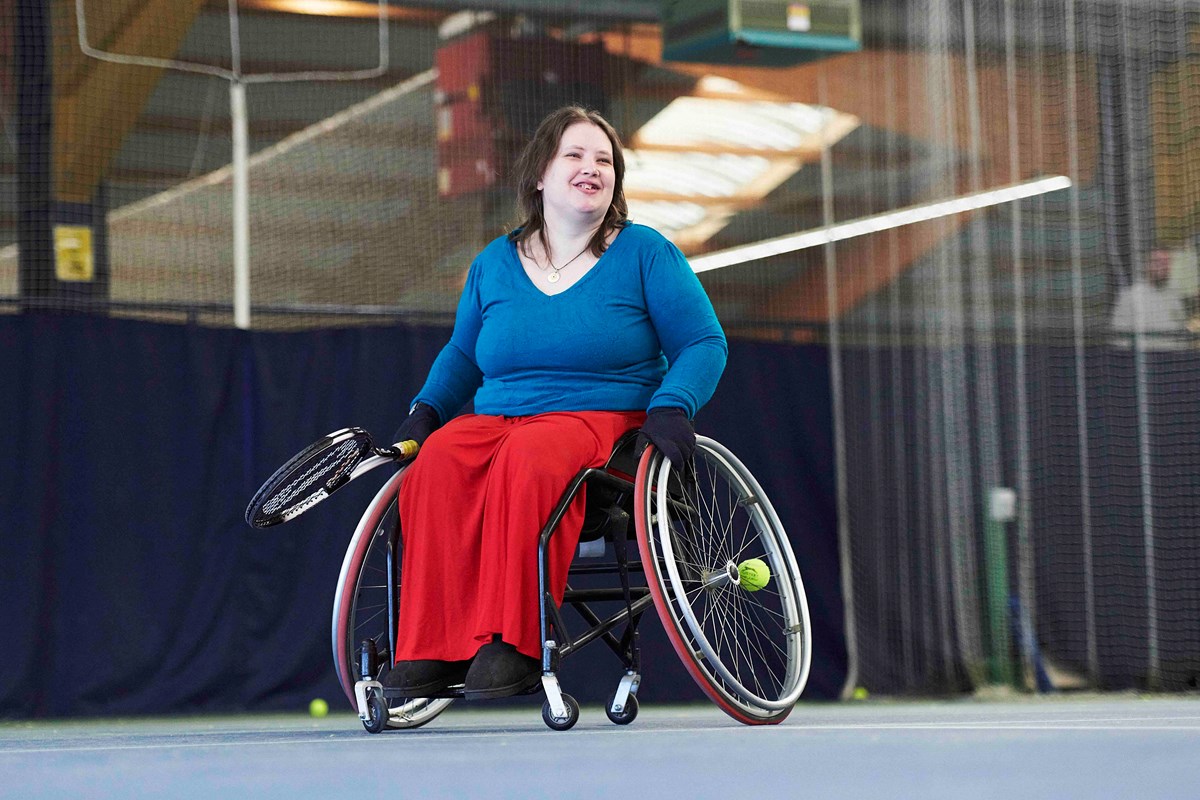 Our Open Court programme is supporting venues across Great Britain to run more disability tennis sessions than ever before.
If you're interested in playing wheelchair, visually impaired, learning disability or deaf tennis this summer, we have everything you need right here.