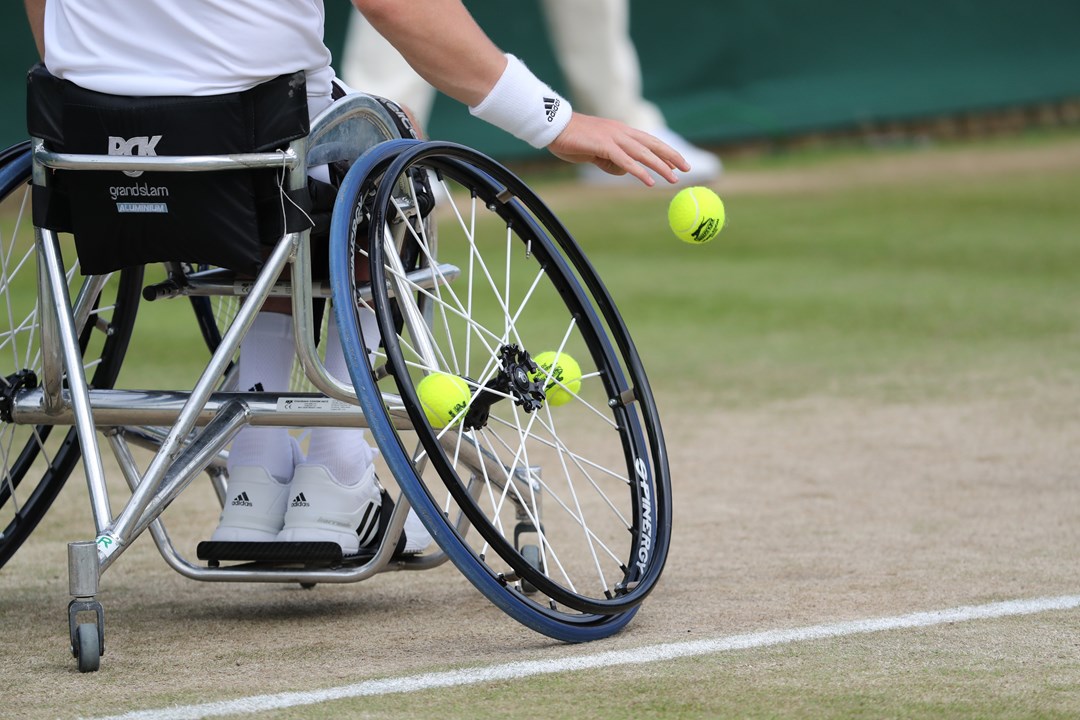 Performance
LTA Wheelchair Tennis Initiative - finding future champions
• 2 MINUTE READ
Know someone who might have the talent to succeed at wheelchair tennis? Then let them know about our Wheelchair Tennis Initiative days taking place at venues across the country over the next few months.
Wheelchair tennis is making its debut as an ITF ranking event in Eastbourne today, following on from events at the cinch Championships and Rothesay Classic Birmingham as players fine tune their preparations for the grass courts of Wimbledon. Great Britain is already one of the leading nations in the world for wheelchair tennis - and we want to build on that. Our LTA Wheelchair Tennis Initiative is a programme of 10 inspiring open days for people with potential talent to give the sport a go.
The initiative is the LTA's Wheelchair Performance Pathway Talent Identification Programme, delivered by our Wheelchair Performance staff. These open days offer players the first opportunity to enter our Wheelchair Performance Pathway, and are designed to attract, engage and inspire people with physical impairments to join the game.

The sessions have been created to acknowledge the fundamental characteristics that are required for wheelchair tennis, including, chair skills, racket skills and competitiveness. They are primarily aimed at people aged 8-30 who have a physical disability (you don't necessarily need to be a wheelchair user to play wheelchair tennis), and an aspiration to represent Great Britain at major events, such as Grand Slams and Paralympic Games,
After the one-day event we will provide all participants with details for appropriate opportunities at local venues which will help them develop as an individual and as a player, while meeting new people.
We think the initiative will play a pivotal role in inspiring the next generation and the early-stage development of aspiring wheelchair performance players, leading to the continued success of wheelchair tennis in the long term.
This year will see us host 10 one-day events across Great Britain, starting as part of the British Open in Nottingham straight after Wimbledon and ending at the National tennis Centre in October:
Saturday 16 July: Nottingham Tennis Centre

Saturday 6 August: Easton Tennis Centre

Saturday 13 August: Wrexham Tennis Centre

Sunday 14 August: Silksworth Tennis Centre, Sunderland

Sunday 27 August: Exeter Tennis Centre

Saturday 10 September: John Charles Centre, Leeds

Sunday 25 September: Edgbaston Priory Club Birmingham

Sunday 2 October: Scotstoun Tennis Centre, Glasgow

Sunday 9 October: Hills Road Tennis Centre, Cambridge

Saturday 15 October: LTA National Tennis Centre, Roehampton
Full details and sign up are available on the LTA website here.