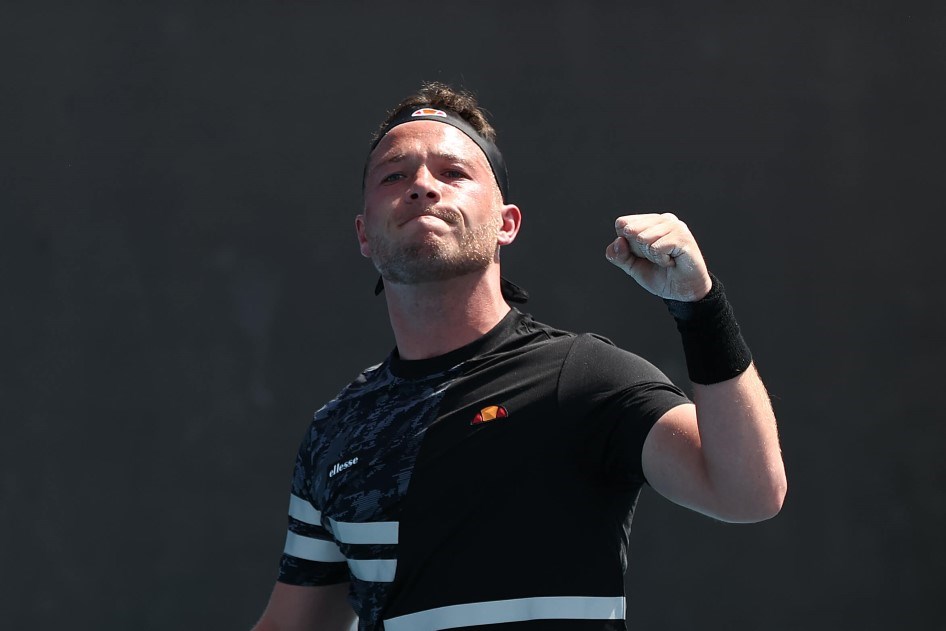 Features
Alfie Hewett on returning to the summit of Men's Wheelchair Tennis
• 5 MINUTE READ
Alfie Hewett on becoming the world's best male wheelchair tennis player and his journey to get back there.
Alfie Hewett, Britain's top ranked male wheelchair tennis player, was confirmed as the world's best men's wheelchair tennis player earlier this week, following the ranking update by the International Tennis Federation.
The 24-year-old from Norwich has enjoyed a stellar start to 2022, claiming the prestigious Cajun Classic Super Series title in Baton Rouge, USA last Sunday. In all Hewett has claimed three titles on the ITF's UNIQLO Wheelchair Tennis World Tour, including both ITF Super Series events (the equivalent of the ATP/WTA Masters 1000 as the highest-ranking tour events outside of the four Grand Slams and end of season finals), in addition to finishing runner-up at the Australian Open.
Hewett, who is supported by the LTA's Wheelchair Tennis Performance Pathway, overhauled Japan's Shingo Kunieda, widely considered as the best men's wheelchair tennis player in history, to become the No.1 player.
We caught up with Britain's latest world No.1 in between his hectic schedule as he prepares to represent Great Britain in Turkey for the Men's World Team Cup qualification event this week, and his new ranking status was something he was delighted to have achieved.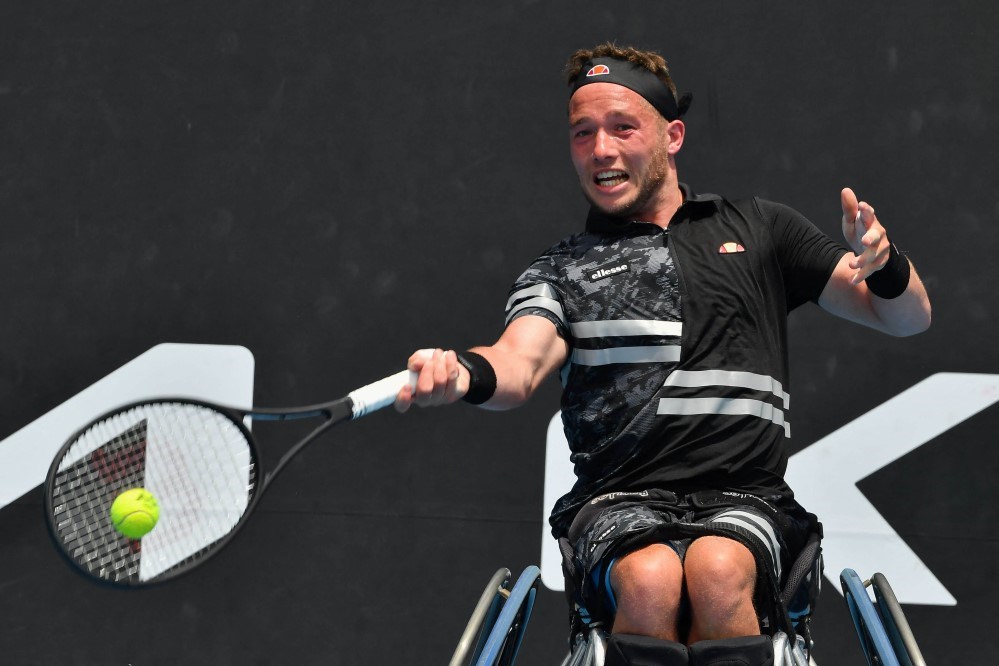 "It's a great feeling [to know I am the top ranked wheelchair tennis player in the world]. I've worked incredibly hard to achieve the consistency over the last 18 months – I really feel like my performances have stepped up.
"It's a really difficult task to achieve the number one ranking – you have to deliver regularly to be able to get enough points to get to the top of the world. Obviously Shingo is a true legend of the sport – the level he has taken the game to is incredible, and his discipline and all the little details is what has made him probably the greatest wheelchair tennis player of all time and certainly of this era.
"I've had a really positive and encouraging year so far, but it has been backed up by a good 18 months behind me, so to get the reward for the long hours of training and all the effort that people behind the scenes put in to help me get to this has been great."
The ulitimate accolade
Back in 2018 Hewett briefly achieved No.1 men's player in the world status and so he knows how tough it is to retain the position given it is somewhere all the top players in the world aspire to be. Hewett calls it the ultimate accolade."Winning the Slams is a special privilege, and it's not easy to win a Slam, but to consistently do well across a year when the competition is so good at the moment – I think it is probably one of the highest standard competitive fields I've seen in wheelchair tennis for a long while – is something I am over the moon about
"When I got to the number one spot back in 2018 I was only there for a month, so that just shows how difficult it is, and ever since I dropped off the top spot I have been fighting to get back up there. It's always been an ambition of mine – you have to do consistently well at tournaments and in Slams, and that comes from what you do behind the scenes on the practice courts. I feel like I've been working hard and achieving my personal process goals along the way."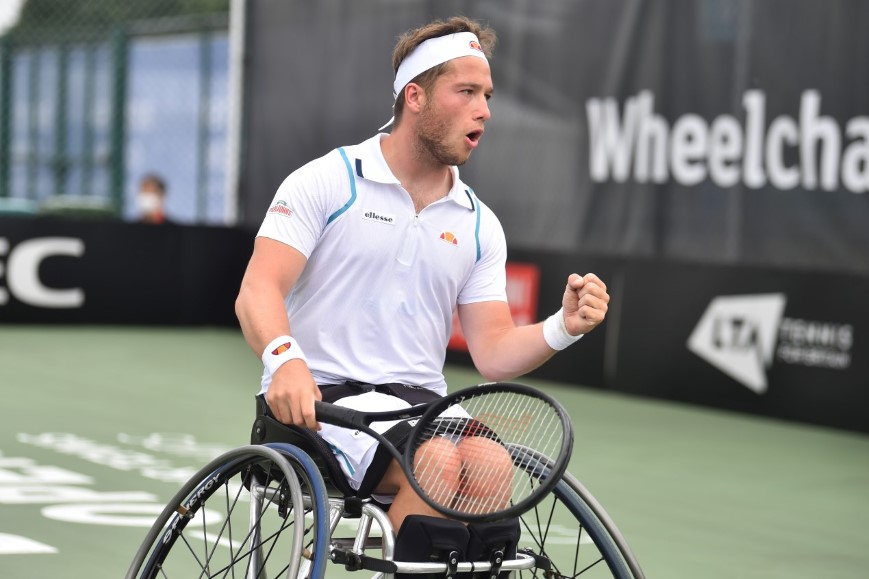 Working hard is something that the 24-year-old prides himself on and has paid dividends over the last 18 months. Hewett won the 2021 French Open title and alongside doubles teammate Gordon Reid, has won the last nine Grand Slam Wheelchair Doubles titles, an unrivalled achievement in the sport.
There have been so many memorable wins along the way to becoming the world No.1, which Hewett goes on to highlight.
"Roland Garros last year, 2021, that was a memorable tournament for many reasons. The way I did it as well, especially in the semi-final, I think I still have it down as one of the greatest comebacks of my career, being able to come from 5-1 down, I think it was in the third set, and be able to save multiple match points in the third set tie-break, and then going to on beat the then world no.1 Shingo in the final was a flawless performance, so I think that's got to be up there as one of my favourite tournaments en route to getting to the world no.1 spot.
"The Aus Open singles final was the only loss so far (this year), but I can take a lot from that match still and I am not disheartened in any way – I was beaten by the better player on the day, and that is sport. You can only ask for your best on the day and sometimes that won't be good enough.
"What I am most proud about of my game at the moment is that I am still always looking to develop. The Cajun Classic last week was probably one of my strongest weeks on tour, but there were still multiple things I was trying to work on whilst playing. You can't rest on your laurels in sport these days."
Taking it one tournament at a time
With so much tennis still to be played in 2022 there is lots for Hewett to achieve, including the defence of his French Open title which he will look to retain in May of this year.
"I want to try to stay there a little bit longer this time (world No.1) – that would be great. There are the Slams which I am getting excited for, with Roland Garros and Wimbledon, and a busy summer coming up. It's always a pleasure to be there. Doubles has obviously been so successful recently – me and Gordon will be looking to maintain our levels and bring back a few more trophies, whether that be in Slams or ITF events.
"I'm just taking it one tournament at a time at the moment. I would love to be able to say at the end of the year that I am world No.1 – to finish end of year No.1 would be a first for me. Maybe get a Wimbledon singles title and sweep up at a few other events would be a dream, but it's not easy to do that and people will be gunning for me. That's what a lot of people in sport will say when they become No.1 in their category, you become the hunted rather than the hunter."
"It's difficult to stay there, it's not going to be easy, I'm aware of that, but I am going to enjoy every week and every moment that I'm able to say I am No.1 in the world, it's something I have worked hard for and I am proud of. The hard work does continue, there is no rest now – it's just getting on with the rest of the season.
"It's been a great year so far and so maintaining some strong performances with similar outcomes is the target for me.