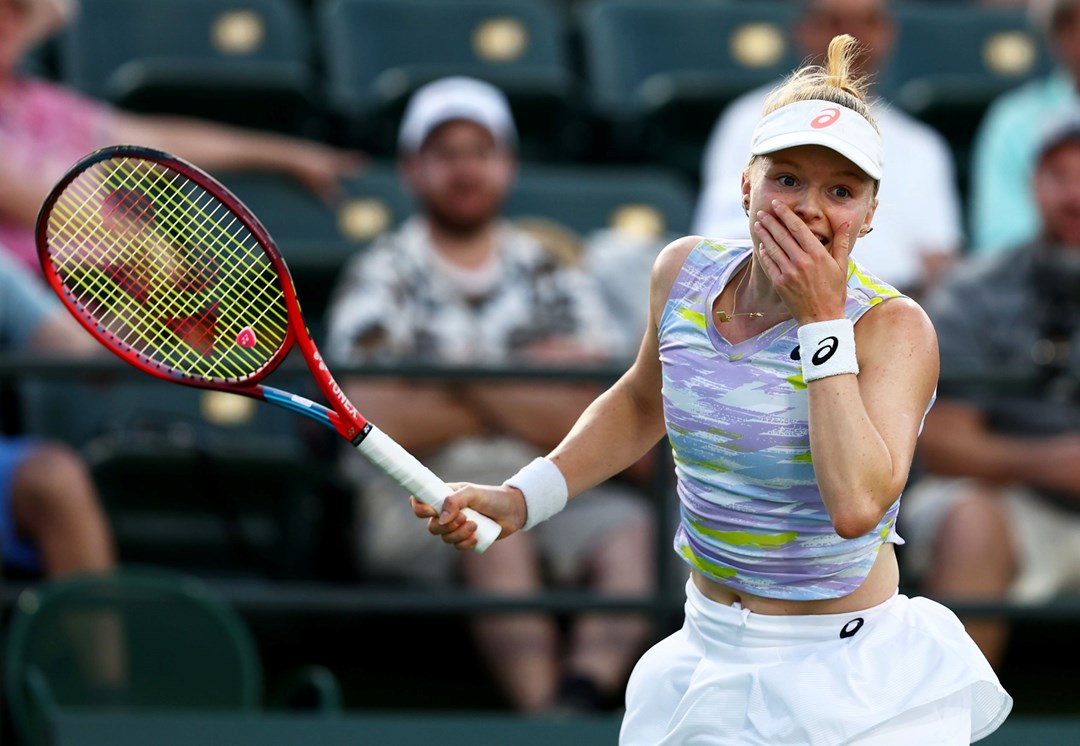 Features
Exclusive interview: Harriet Dart on breaking into the WTA top 100 for the first time
• 4 MINUTE READ
Harriet Dart has broken into the WTA singles top 100 for the first time in her career, reaching World No.99.
The new British No.2 ticks off another career milestone off the back of a brilliant run on her debut at Indian Wells – coming through qualifiers to reach the fourth round and beating former World No.3 Elina Svitolina along the way.
We caught up with Dart State-side to get her reaction to the news, chat about her career journey, her highlights from California and her ambitions for the rest of the season.
"It means everything – my entire life has been about tennis and to finally reap the rewards in reaching the top 100 means so much," she said, reflecting on her latest achievement.
"I think any player who plays tennis and has dreams of reaching the top, that's a big step.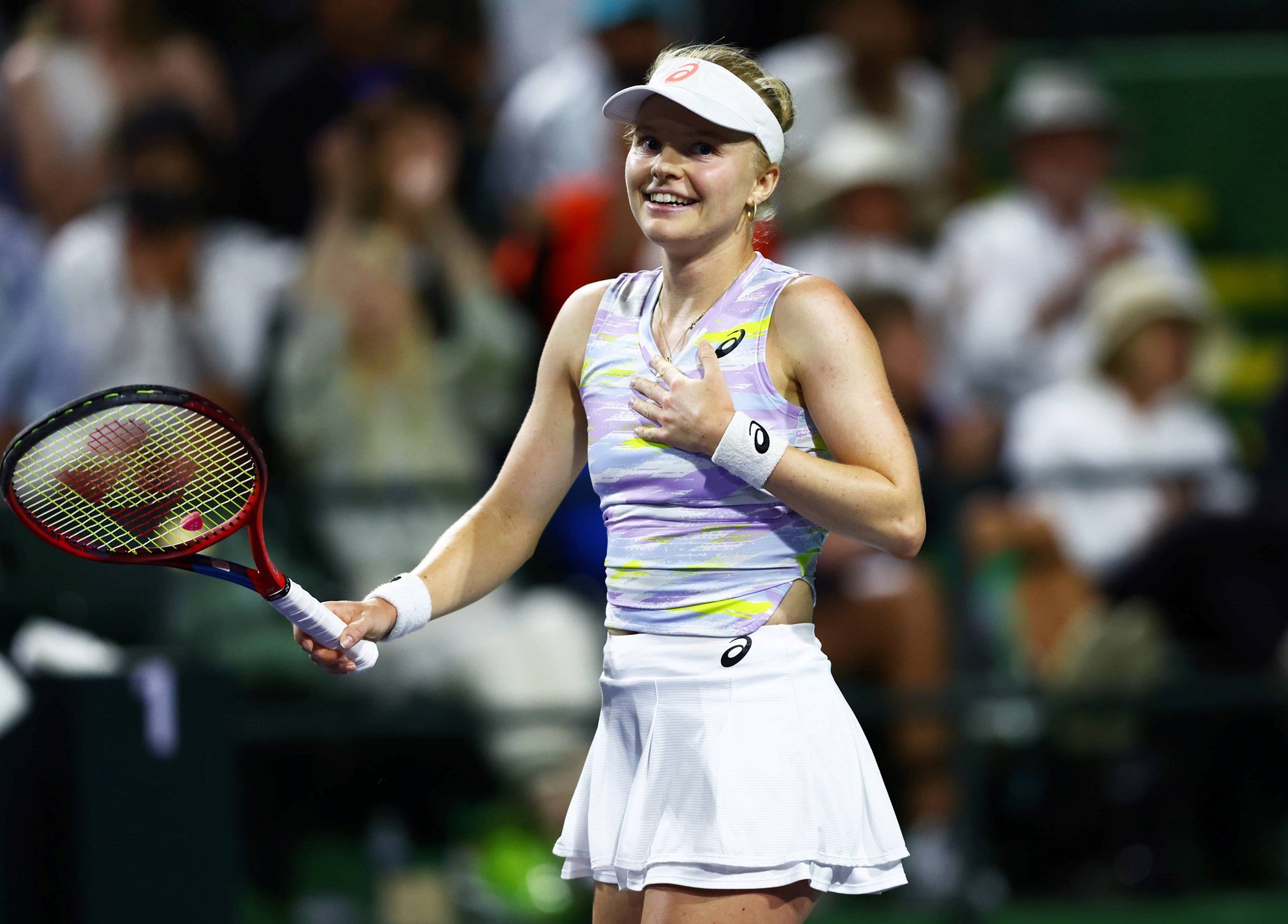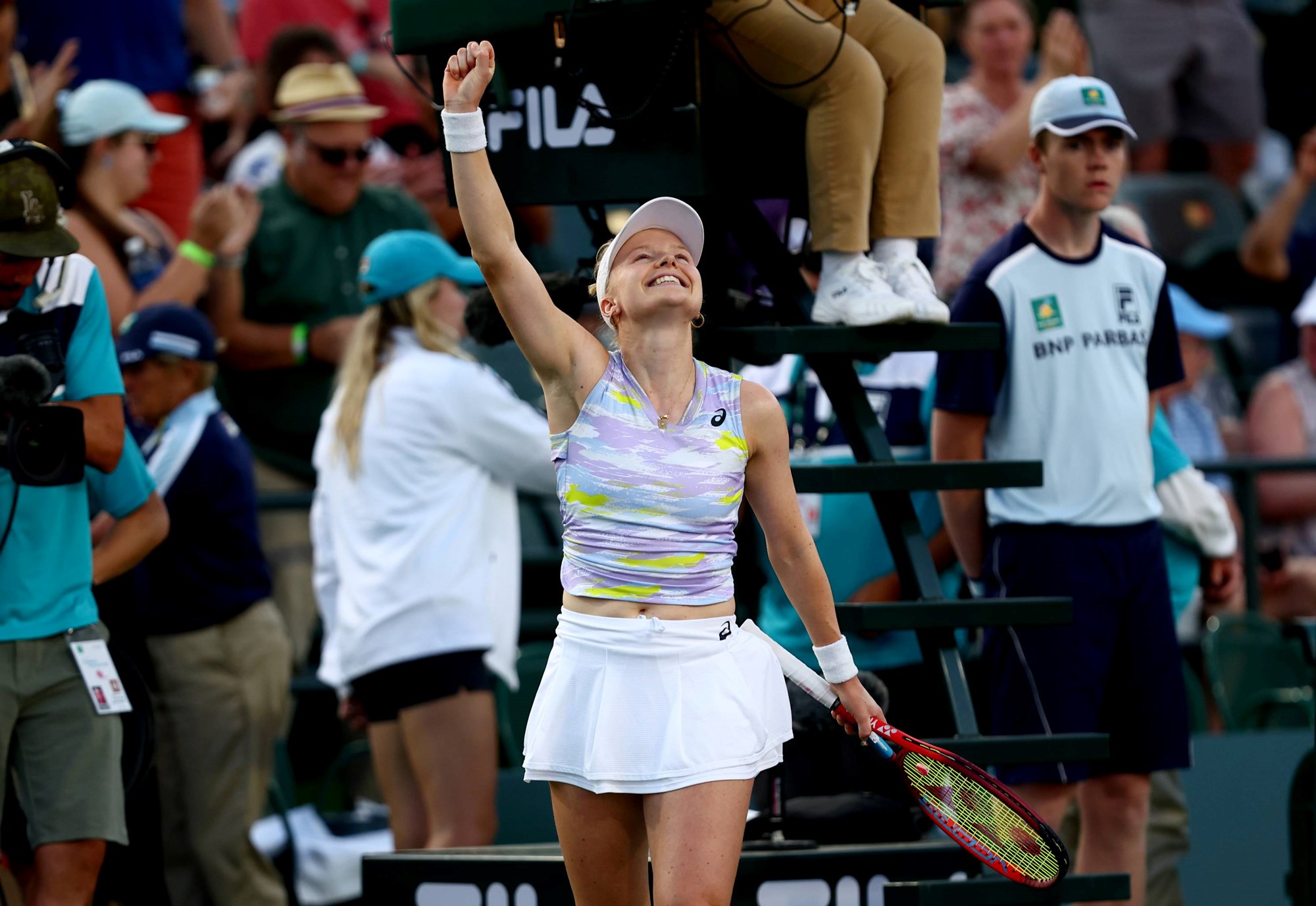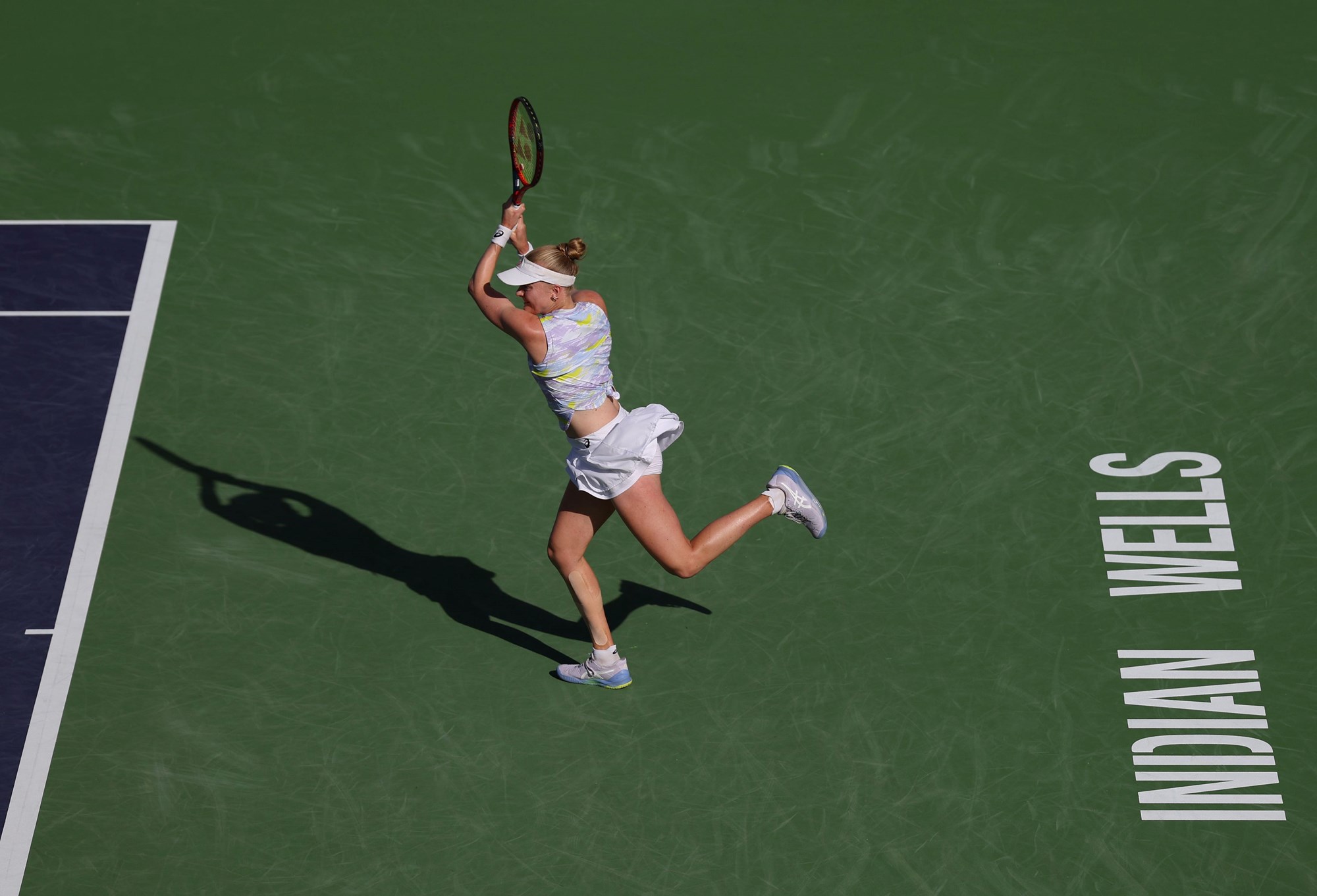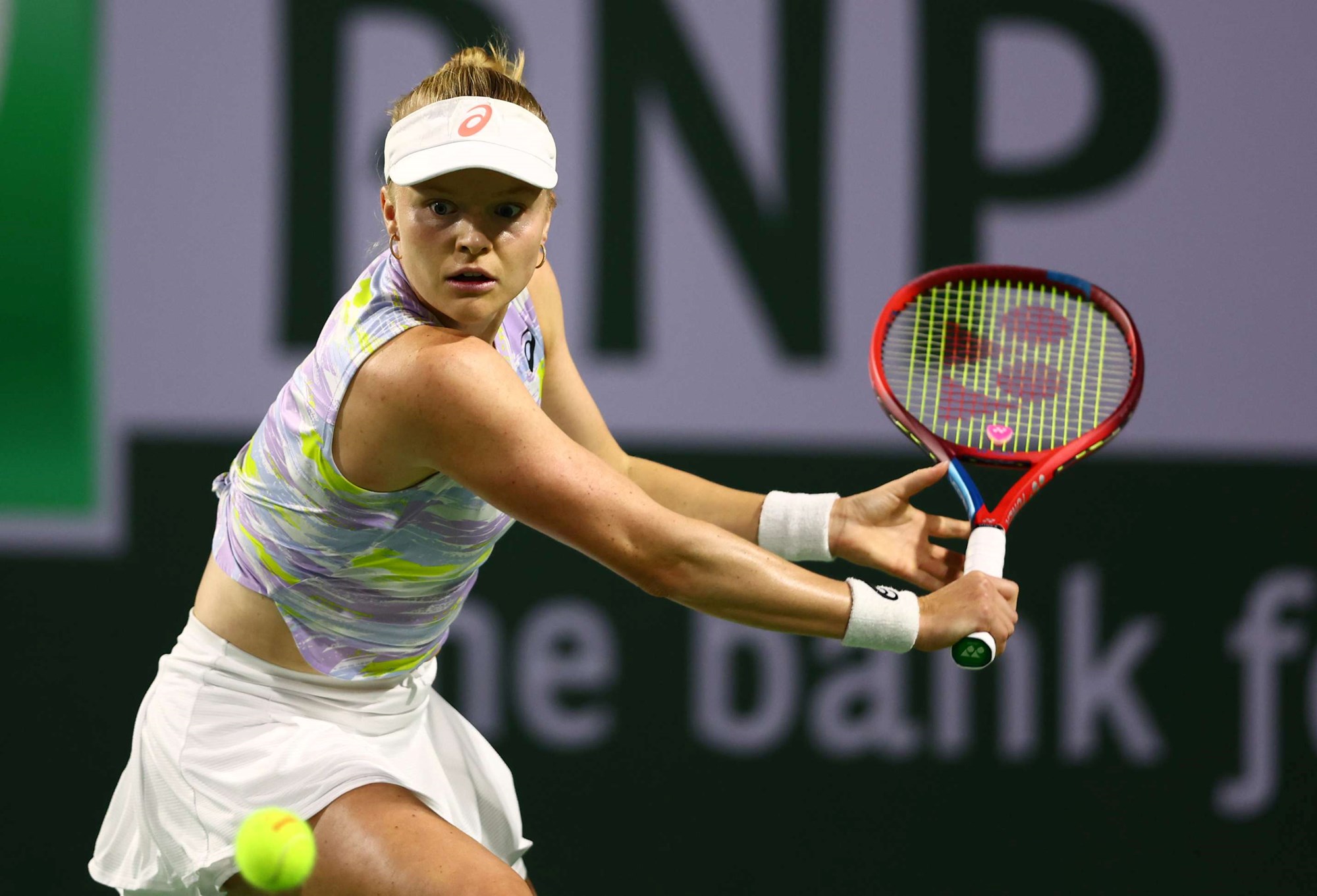 "It's been insane – on my debut here, to win five matches, if someone had told me that at the start of the week I would have laughed.
"I think what I'm most proud of is showing how much of a fighter I am and how much of a competitor I am. No matter what the score is I'm always going to fight."
Dart's rise to the top has come as a result of years of hard work and effort. Having burst on the scene in 2014 at the age of 17, winning two ITF Futures titles, breaking into the top 100 has been a long time coming, but Dart feels she's ready to reach new levels, noting her mental game as a key factor.
"I'm definitely a grafter! I think everyone's trajectory is very different and maybe I wasn't emotionally ready to handle it a few years back when I was close to cracking it," she explained.
"For whatever reason those things didn't align and now I feel much more equipped to deal with more things and keep pushing on.
"The biggest change (in my game) for me has been my emotional maturity over the last year and how far I've come in that sense. I have so much more to learn and develop in that area but to me it's about channelling my emotion on court in the right direction, and I feel like this week has been a telling sign that I'm improving.
"When things have got close I've really stepped up to the plate and haven't let my emotions take hold of me. I've kept in the moment and really believed in myself."
Her performance in Indian Wells is just one of a number of promising results Dart has had over the past three months. She won her first top 50 match against Ludmilla Samsonova in Dubai earlier this year and successfully qualified for the main draw at the Australian Open.
Dart – who is supported by the LTA Pro-Scholarship Programme – notes that although she hasn't changed much in her training schedule, she's feeling the impact of her work on and off the court.
"I don't think I changed too much in the off-season, I like to keep things pretty much the same," she said.
"I've started working with Nigel Sears and he's been involved with me since the Australian Open and Biljana Vesilinovic (LTA women's national coach) has been a constant. I'm very grateful to the LTA for all the support they've given me over the years – without them this wouldn't have been possible.
"My biggest thing at the moment is my physical movement and the way I play – I'm always going to be a bit scrappy but I've learnt how to get out of the corners quicker and better. All the credit goes to my trainer Ian (Aylward) at the LTA – he's like family to me.
"That win over Samsonova (at the Dubai Tennis Championships) gave me more belief within myself – you might think you can win it but deep down do you really believe it? You never know until the situation arises."
Last year, Dart was one of the only players to claim tour wins over both the US Open finalists – Emma Raducanu and Leylah Fernandez. While this gave her the confidence to know she could reach new heights with her game, she recognizes the competitiveness in the women's game right now.
"All the better results I had last year, I knew I could play at the level it's just bringing it week in and week out and backing it up," Dart comments.
"It shows that anything is possible and how much strength and depth we have in the women's game. Anyone can win any tournament – even at Indian Wells, you don't look at the draw and think 'oh (Simona) Halep's going to win' because everyone is playing so well."
While a lot of her success this year has come on the singles court, Dart has also made a name for herself in the doubles game over the last 12 months. She won her first tour level event in November alongside Asia Muhammad at the WTA 125 Dow Classic and reached her first Grand Slam final in the Wimbledon mixed doubles with Joe Salisbury.
"That was wild! I didn't really expect it but I had a great partner that really helped me," she said.
"With every experience I go through I'm growing as an individual and as a player. Playing on bigger courts, even though you're with another person, it sets you up better for when you play those singles matches in the future."
With plenty to play for throughout the rest of the season and new targets in sight, Dart's focus at the moment is to keep doing what she's doing and hopefully, reap the rewards.
"It's important for me to keep growing and learning – I feel like I have so much more to give and that's what excites and motivates me to go out on court every day," she explained.
"I feel if I keep developing and improving my game then the results will come, whether that's this week, next week or in a few months' time, it's about continuously improving and giving the best that I can every day."