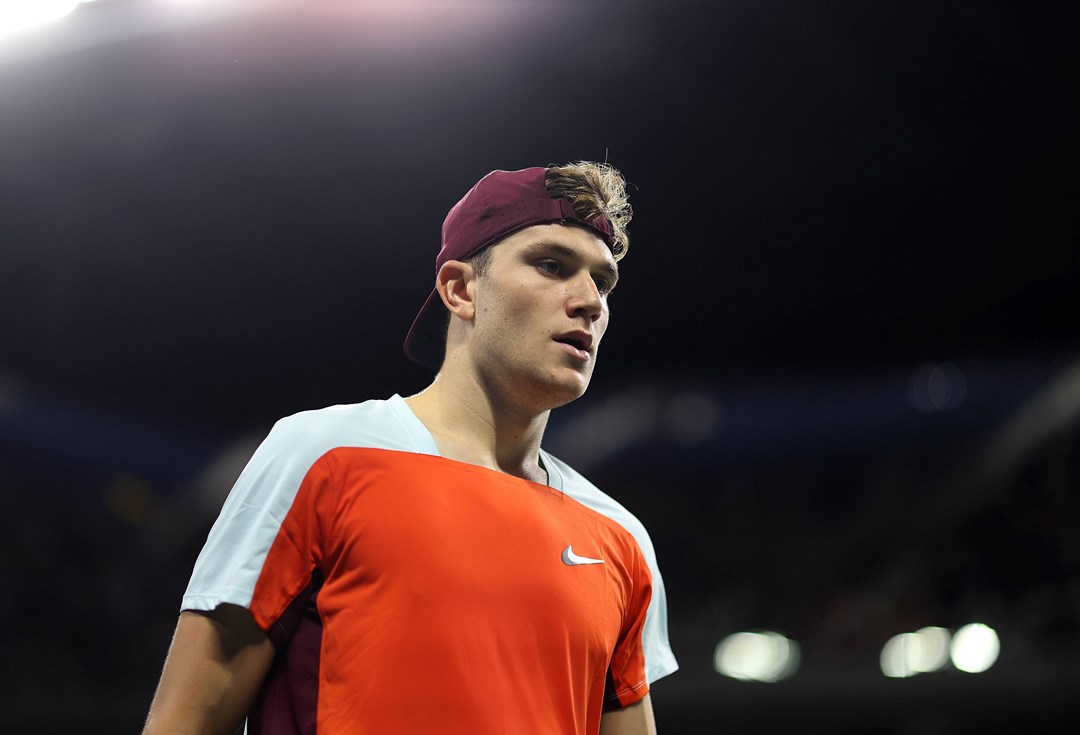 Players News
Jack Draper: the journey so far...
• 6 MINUTE READ
The 20-year-old we now see conquering the biggest stages in tennis, has been a result of many years of dedication and support from Jack Draper's family, hours of practice and so much more.
Starting in his early days at Sutton Tennis and Squash Club playing alongside his brother Ben, under the support of his mother Nicky, Draper displayed a passion and aptitude for all sports that marked him out as a player to watch.
From his run to the final of the Junior Wimbledon in 2018, to his breakthrough wins on the ITF and then ATP Challenger Tour earlier this year, Draper's tennis trajectory has rarely wavered from its upward curve.
Now he is set to be part of a historic moment in British tennis history, as his rise into the top 50 of the ATP rankings later this month alongside Cam Norrie, Dan Evans and Andy Murray will ensure Britain has four players in the top 50 for the first time.
The early days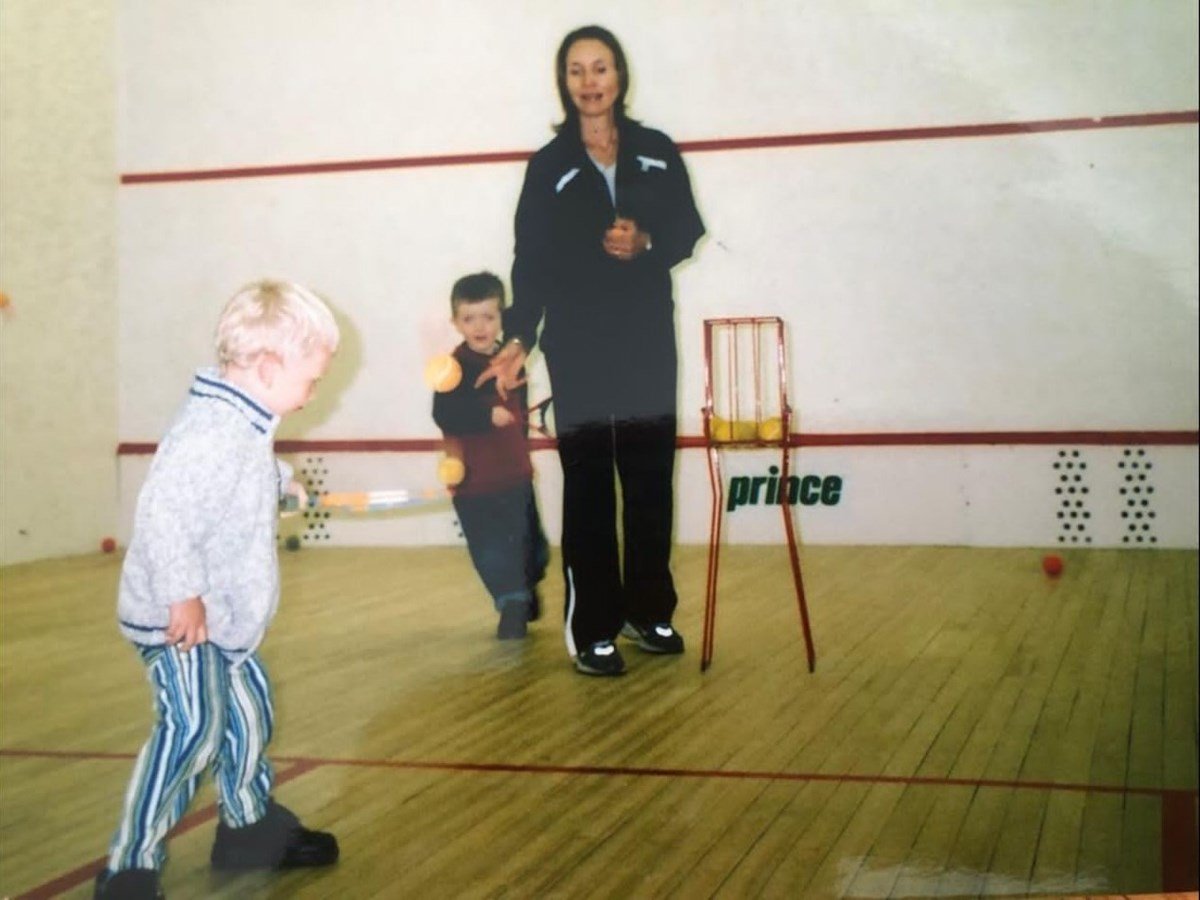 Draper picked up a racket for the first time as just a toddler in his home county of Surrey and took his first steps in the game alongside his brother Ben at the Sutton Tennis & Squash club as a child, where his mother Nicky was a coach. His father, Roger was CEO of the LTA between 2006-2013. He and his parents, would often spend weekends travelling to different parts of the UK competing in Junior events. Growing up with both parents involved in tennis, Draper soon developed a passion for the game.
"Believe it or not, he picked up a racket for the first time when he was just one and you could see from a very young age that Jack had incredible hand-eye coordination," said Nicky, who was a multiple national tennis champion across several age groups in junior days.
"He has always played tennis left-handed. He writes right-handed, he was a right-handed thrower, but he always held a racket with his left hand and while I am often credited with starting Jack in tennis, but it was actually my Mum who was the inspiration. She played county tennis for Oxfordshire and Dorset and my brother also played at a good level and represented Great Britain, so tennis was a big part of our family when I had my sons Ben and Jack.
"At the time, I was coaching at Sutton Tennis and Squash Club and Jack used to come down and watch, probably starting when he was two and a half. I had started doing tiny tots sessions for kids who were as young as three and Jack would always join in. He loved other sports as a child, but tennis became a priority very quickly."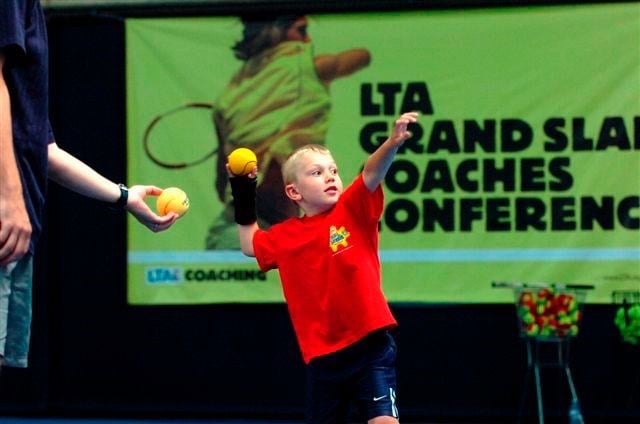 Draper attended Parkside School in Stoke d'Abernon, Cobham, from age four to eleven, where his mum worked, whilst being coached by Justin Sherring, who would be his coach for a decade.
It was at this point that we, at the LTA, were alerted to his potential, with mother Nicky recalling the significance of those early days in his tennis development.
"It was around this time that Jack started to be coached by Justin Sherring at Weybridge Tennis Academy," she continues. "Justin worked with him from 2006 until 2016, until he was 15. He was absolutely brilliant for Jack and he played a massive part in his younger development.
"The LTA has also given him so much support throughout the years. They have given him such a lot of support and while he is on the Pro Scholarship Programme (PSP) now, that support has gone back years.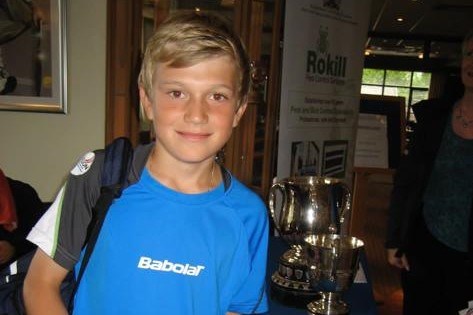 "I remember when he was very young he was being helped by the LTA's County Support officer Mark Padfield and he used to come to the school to do strength and conditioning work with Jack. He was also involved in national camps and talent ID programmes and represented Great Britain in competitions. The LTA have been fantastic in their support throughout Jack's journey."
The next key person in Jack's tennis development was Ryan Jones who played an instrumental role as his coach from 2017-2021.
Draper was a raw teenager as he attempted to take his first steps on the ITF junior circuit and he qualified for his first F5 tournament at Roehampton in September 2017 and it was at this point that Jack's potential was impossible to ignore and he was placed on the LTA's PSP programme, the highest level of support for players aged 16-24. He has retained that LTA support throughout his professional career.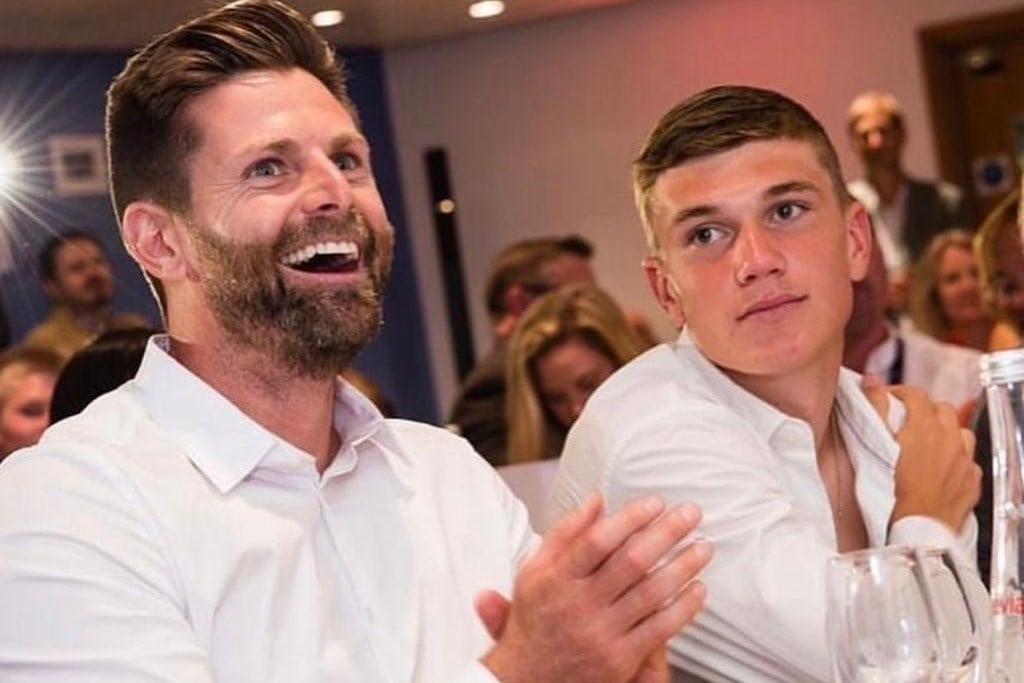 A debut appearance in an ATP Challenger main draw came in June 2018 at the Ilkley Trophy, with a defeat against the vastly more experienced Egyptian Mohamed Safwat in the first round of Wimbledon qualifying that year giving Jack a snapshot of what was to come for him on the senior tour.
A snapshot of Wimbledon glory
Every British player dreams of Wimbledon glory and after playing in qualifying for the senior event for the first time, Draper was unseeded for the 2018 Junior Boys' championship at the All England Club.
There was already a buzz around British tennis circles surrounding the young teenager with a booming serve and real potential, with the famous grass courts at Wimbledon providing Draper with a grand stage to showcase his fledgling talents.
Interest in his progress among the British media pack reporting on The Championships was inflated as Draper made his way through to the quarter-finals, where he beat rising Italian star Lorenzo Musetti, who has since gone on to crack the top 30 on the ATP Tour.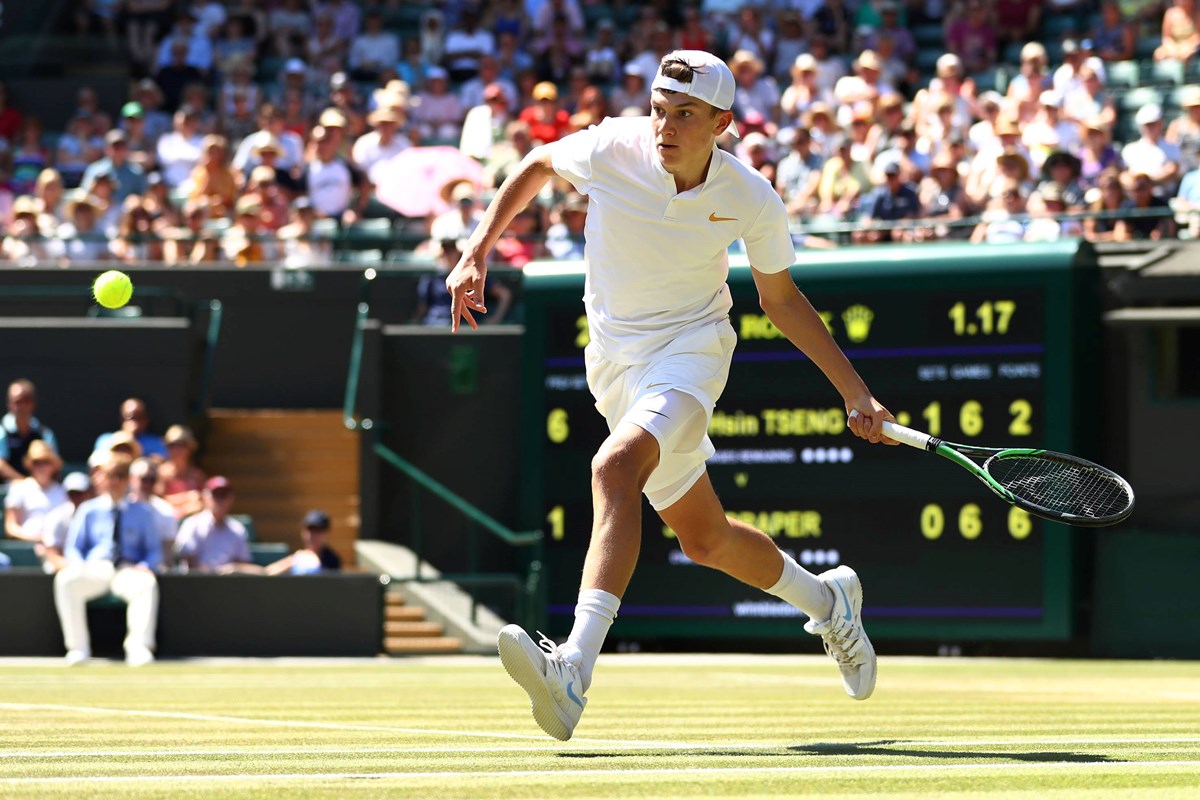 An epic 7-6(5), 6-7(6), 19-17 lasting an incredible four hours and 23 minutes against Nicolas Majia secured his path to the Boys' Singles final on No.1 Court, where he lost 6-1, 6-7(2), 6-4 against Chinese Taipei's Tseng Chun-hsin in a high-quality final after bidding to become the first domestic boy to win since 1969.
The defeat was a tough pill to swallow with a Wimbledon title in his sights and aiming to become the first domestic boys champion since 1969, but Draper gave a thrilling hint of what was to come.
A first title and a big step forward
Progress needs to be cemented by visual evidence and that is what Draper achieved when he won his first ITF futures event in September 2018 in Nottingham.
A 3-6, 7-6(3), 6-0 win against fellow Brit Andrew Watson in the final of the F4 event fuelled Draper's confidence for more and he ended 2018 on a high with a run of success in ITF futures events, including another title win at Roehampton and another in Lagos Nigeria.
They were strides forward that fuelled Draper's belief moving into 2019, as he stepped into senior ITF events and enjoyed a run to the semi-finals of an M25 tournament in Glasgow, with a maiden ATP Challenger win coming against South Korea's Yunseong Chung at the Nottingham Open. He then produced a fine display in a 6-3, 7-5 defeat against Dan Evans in the second round.
More encouragement was gained from a first M25 singles title on the ITF World Tour at Roehampton in July 2019 and another win at the same level in a tournament staged in Chiswick, London with his ranking up to No.335 heading into 2020.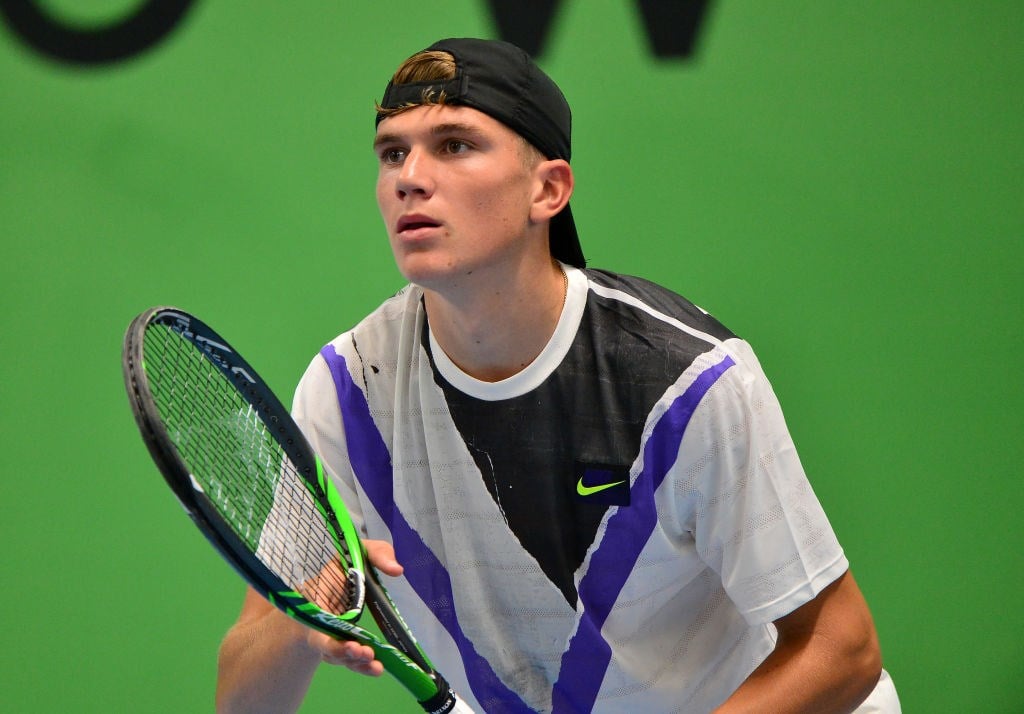 "The transition to the senior game is tough," reflects his mother Nicky. "You play Junior Wimbledon and the other junior majors and you are lulled into the idea that you are at nice venues and part of a Great Britain team is a nice experience.
"Then suddenly you are playing in Futures tournaments in pretty hideous places and it is very tough to get through all that when you are 16. You might be playing against 24-year-olds when you are still a teenager and suddenly you are in a man's world.
"You might feel very isolated as well, with one man and a dog watching you in Mexico, so you need to be strong to work your way through that. There are plenty of challenging times at this stage of a career. You make a lot of sacrifices and can't hang out with your friends. Having come through all that, it's great to see Jack getting the rewards he is enjoying now."
Breaking new ground
The global lockdown due to the coronavirus pandemic briefly halted Draper's rapid rise up the tennis rankings, but 2020 still contained some high points.
An ITF World Tour M25 win in Sunderland came just before the world ground to a halt and as the following year dawned, the moment came for the next phase of his career to ignite.
A debut appearance in an ATP Masters 1000 event in Miami ended as he was forced to retire due to a heat-related problem, but his breakthrough on the senior ATP Tour was not long in coming.
For as long as he could remember, Draper has been attending the cinch Championships at The Queen's Club, cheering on Andy Murray and the other great champions who have lifted the famous silver trophy that is up for grabs again this week.
A recipient of a wild card from the LTA in 2021, he faced No.3 seed and world No.12 in his opening match and produced the performance of his career so far to record a 7-6(6), 7-6(2) win, highlighting a temperament that was robust enough to withstand the challenge of taking on one of the game's best.
He backed that up by reaching the quarter-finals and was rewarded with another main draw wildcard, this time into Wimbledon where he gave defending champion Novak Djokovic a scare on Centre Court before falling 4-6, 6-1, 6-2, 6-2.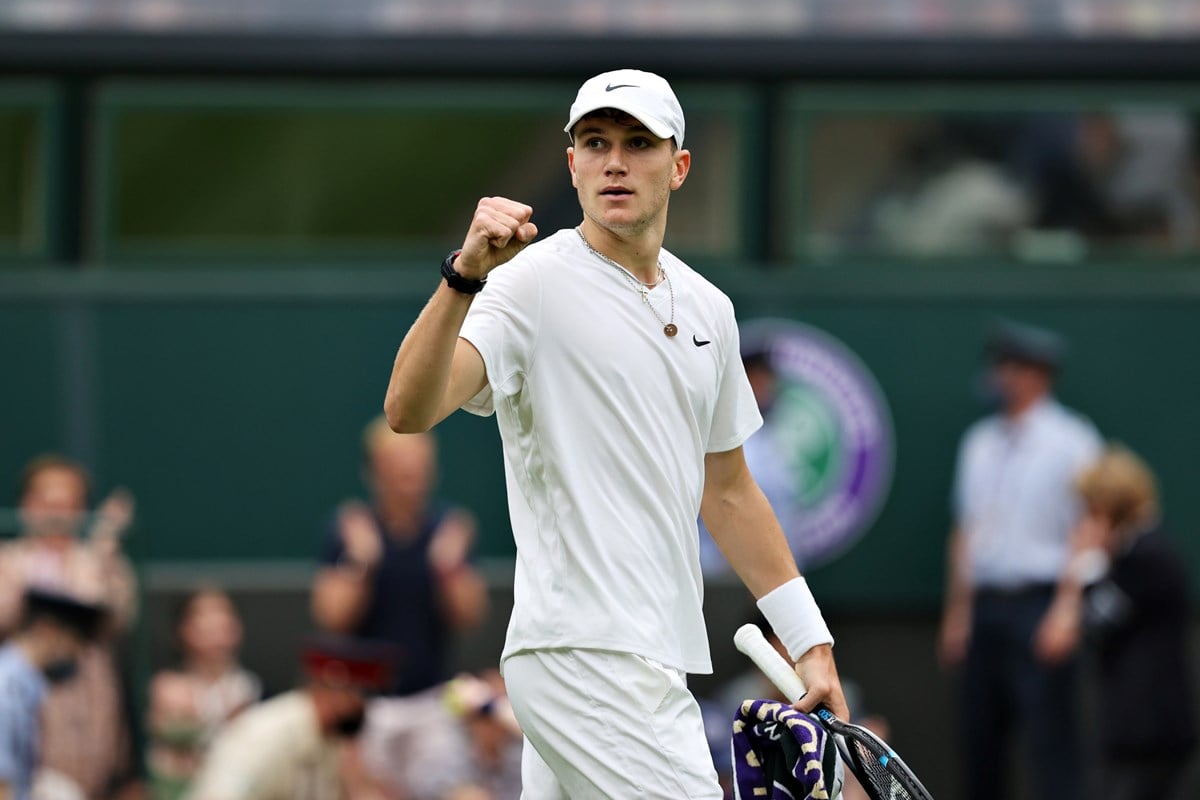 By the end of 2021, Draper's ATP ranking was up to 262 and by the end of the year, he started working on a more regular basis with LTA's men's National Coach James Trotman, helping put the necessary building blocks in place.
Trotman has been a prominent part of Draper's back room set-up since the end of 2021 and he recalled his first experience of seeing the raw talent emerging through the ranks.
"He had been working with Justin Sherring for many years and Jack was part of a very strong crop of players coming through at that time," states Trotman, who was also Draper's case manager during his early years on the LTA's PSP programme dating back to 2017.
"I remember watching him on a trip to Spain in those early days. He was unbelievably competitive, but he was up and down emotionally and also on the court. It was like an emotional roller-coaster watching him compete.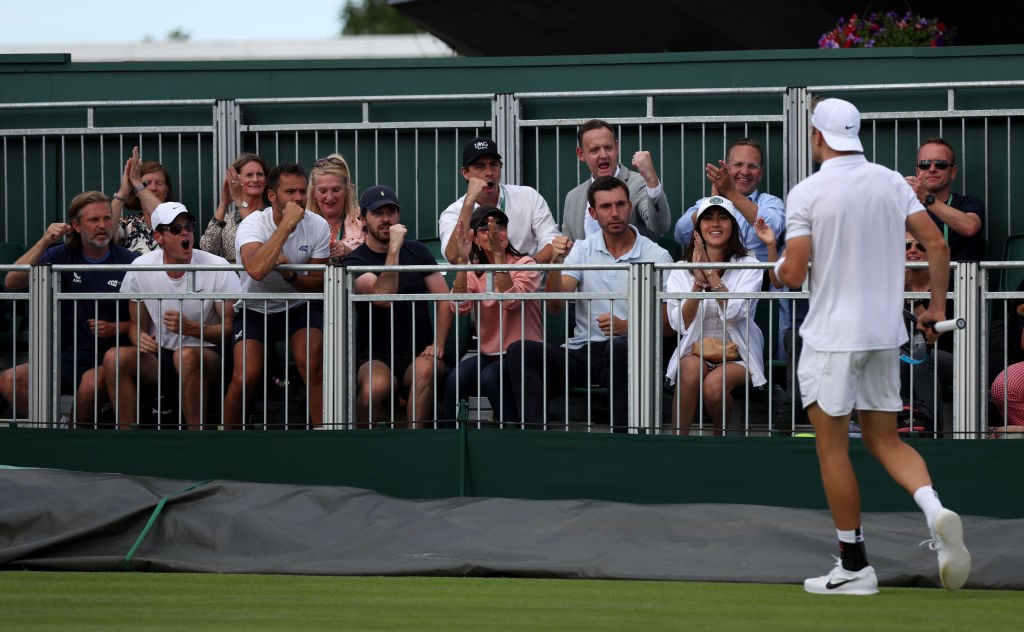 "Jack then worked with Ryan Jones for almost four years and I started getting more involved in his set-up at the back end of last year.
"We didn't set too many targets at that point, but the biggest goal when we started was trying to find a way to keep him fit and on the court.
"It doesn't matter how good you are, if you are not on court and building momentum by competing regularly, you will never know how good you can be. A big team were involved in this at the LTA from physios and doctors and a lot of the work we put in in the pre-season period of this year started to pay off at the start of 2022."
Cracking the top 100 and reaching for the stars
Draper headed into 2022 with big ambitions, with the speed of his climb up the ATP rankings promoted by some stand-out performances.
Winning four ATP Challenger titles in the opening quarter of the year saw his ranking improve to 146 and his first ATP Masters 1000 win in Madrid against Lorenzo Sonego in May was backed up by an impressive performance as he stretched world No.8 Andrey Rublev 6-2, 4-6, 7-5 in the second round.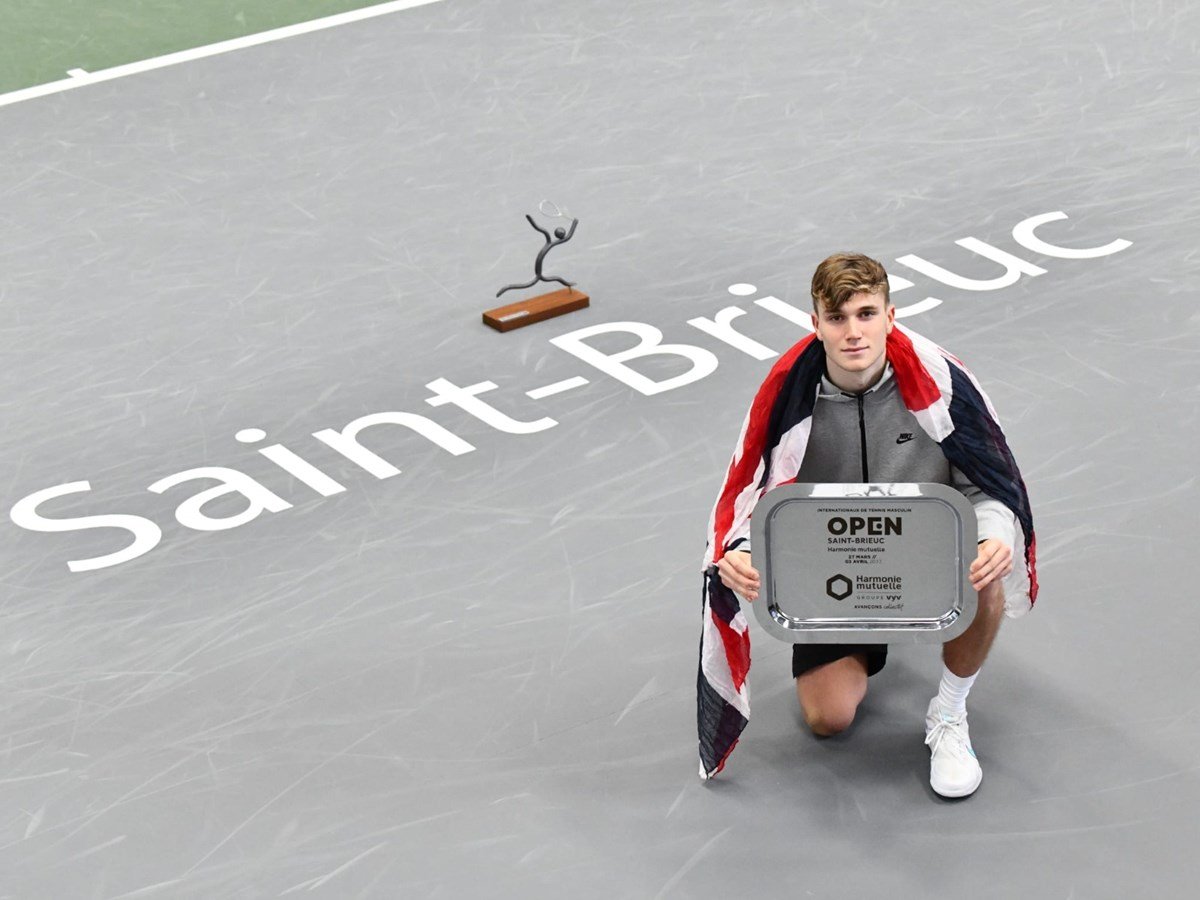 A win over world No.14 and current Indian Wells Masters champion Taylor Fritz at the cinch Championship at The Queen's Club was another landmark victory before a run to the semi-finals of Eastbourne cemented his status as one of the game's rising stars.
Jack then won his first match at the main draw at Wimbledon over Belgium's Zizou Bergs 6-4, 6-4, 7-6(4) to confirm his breakthrough into the top 100 of the ATP rankings, with the success continuing to flow in the American hard court swing.
A win against world No.5 Stefanos Tsitsipas was one of the highlights of his run to the quarter-finals of the ATP Masters 1000 event in Montreal and made further progress at the US Open after sealing the best win of his career to date with a straight sets victory against No.6 seed Felix Auger-Aliassime from Canada and reaching the third round.
A move into the top 50 of the ATP rankings was confirmed after the US Open, with the Draper express showing no sign of slowing down as his tennis journey continues to gather momentum.
"He won four ATP Challengers in the first quarter of this year and when you look at those matches, he saved match points to win some of those tournaments," added Trotman.
"It's a fine line between success and failure in tennis you need to grow and keep getting better from wins and losses.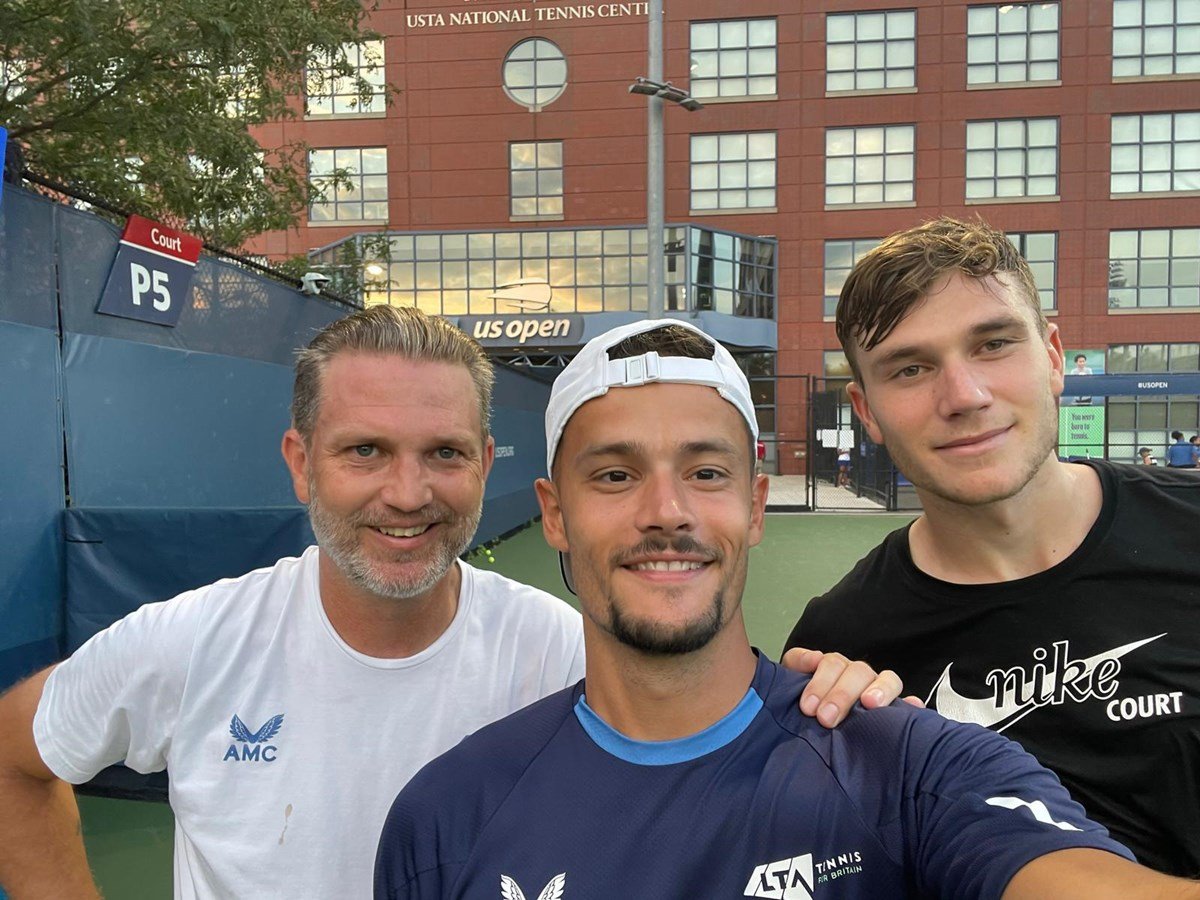 "A lot of the bits of the puzzle have come together for Jack over the last few months. All your experiences add to your belief that you belong at this level.
"The goal for all of us is to get Jack as fit as possible, keep improving his game because he has a lot of improvement to do. It is all about getting yourself to be the best possible version you can be."
Rounding off an incredible season, Draper became the first Brit to ever qualify for the Next Gen ATP Finals, where he reached the semi-finals.
His performances earned him nominations in tow categories at the 2022 ATP Awards for 'Most Improved Player of the Year' and 'Newcomer of the Year'.
What comes next for Draper could be the most exciting chapter of this story yet, as he looks to build on his status as one of the game's rising stars.