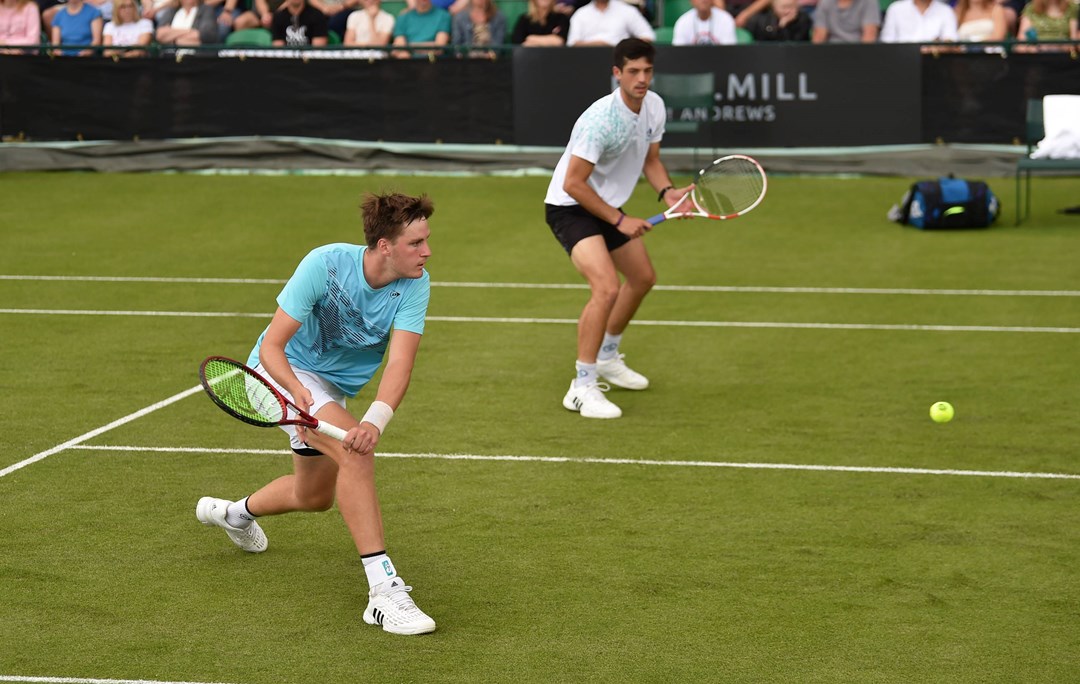 Players News
Henry Patten and Julian Cash set new ATP Challenger record
• 2 MINUTE READ
Henry Patten and Julian Cash have set a new single season record on the ATP Challenger Tour, while it was a week of firsts for 20-year-old Amelia Rajecki.
Patten & Cash make ATP Challenger history
Henry Patten and Julian Cash created history this weekend as they won a record-breaking nineth ATP Challenger doubles title on the season.
Patten and Cash overtook Sanchai Ratiwatana and Sonchat Ratiwatana's record eight titles in a season set in 2012.
The British duo have been the in-form team on the Challenger Tour this year and their victory in Andria this weekend, marked their fifth title in their last six tournaments.
Having breezed through to the final with three straight sets wins, Patten and Cash had to produce an impressive comeback to defeat home favourites Francesco Fortl and Marcello Serafinl 6-7(3), 6-4, 10-4.
Patten and Cash have now wracked up a total of nine trophies in just six months after they lifted their first at the Surbiton Trophy in June.
The Brits continue to climb up the rankings – Patten has now risen over 700 places in the doubles rankings to world No.75, while Cash's career-high is now up to No.76 and keeps improving week by week.
Rajecki stars in Santo Domingo
It was a week to remember for 20-year-old Amelia Rajecki, who claimed her first ITF singles and doubles titles at the W15 Santo Domingo.
Rajecki – who currently competes at NC State College in America – only lost 10 games throughout the singles draw, whilst knocking out the eighth, fourth, third and top seeds on her way to the title. She completed her milestone win with a comprehensive 6-3, 6-1 win over 20-year-old American Victoria Hu in the final.
In the doubles she teamed up with fellow Brit Nell Miller to complete her clean sweep in Santo Domingo. In pursuit of Miller's second career ITF title, the Brits defeated fourth seeds Brittany Collens and Louise Kwong in the final 7-5, 6-1.
Edmund returns with title
Kyle Edmund marked his return to tennis with a title at the UK Pro League in Nottingham this week.
After a strong week, which saw him battle through five victories, Edmund finished with a 6-3, 6-2 win against fellow Brit Dan Cox in the final.
Freya Christie finished runner-up in the women's draw to Elena Malygina – losing out 6-4, 3-6, 10-7 in the final.