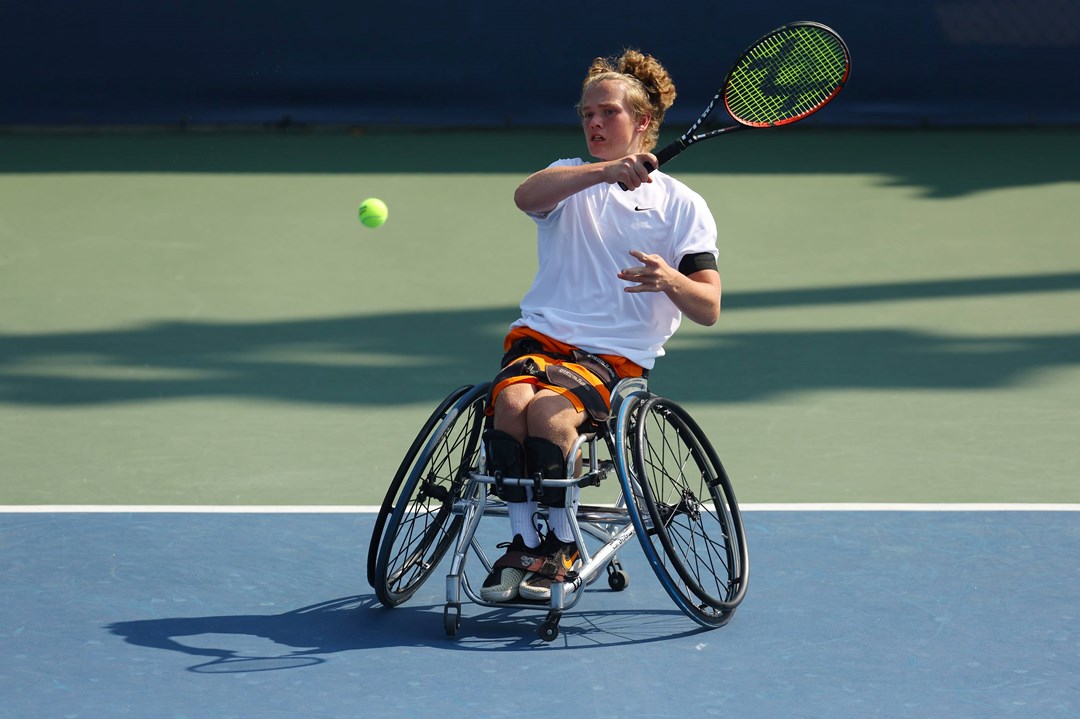 Players News
'Flushing Meadows was a dream come true' – Junior US Open wheelchair champion Ben Bartram sets his sights on the top of the game
• 4 MINUTE READ
Ben Bartram admits he is 'living the dream' after starting September with victory on the US Open's Flushing Meadows courts, but he hopes this is only the start of his story.
At the age of 17, British No.3 Bartram is a rising star of the game as he emerges on the LTA's Wheelchair Tennis Performance Pathway, winning six successive ITF singles titles as he cemented his reputation as a player to watch over the course of 2022.
His journey in the sport then reached a new high in New York as he won his first Grand Slam title, with the US Open the first of the four majors to stage a wheelchair event for junior players.
"That was my first trip to America and playing on the courts at Flushing Meadows was another dream come true," began Bartram, who was named Junior Player of the Year at this year's LTA Awards and ends September by reaching his first ITF 1 Series men's singles quarter-final at the Sardinia Open.
"You sometimes sit back and think is this really happening? Wheelchair tennis is growing so quickly and it's amazing to be a part of it.
"I watched Alfie (Hewett) play Gustavo Fernandez on Court No.1 at Wimbledon this summer and you almost forget it is wheelchair tennis. There were so many people there, it was on national TV and the standard of play was just incredible. Seeing something like that is so inspiring. It was surreal to watch.
"Now I would love to be a part of that. My goal now is to progress as quickly as possible and play at the Slams.
"We are lucky to play on some of the biggest stages in the world in these junior events, but the main draw is what I'm thinking about. Hopefully I can get there soon."
Comparisons with Hewett are inevitable for a young player who hails from the same Norfolk reign as one of the shining stars of the wheelchair game, with Bartram suggesting the inspiration provided by the multiple Grand Slam champion is a driving force in his story.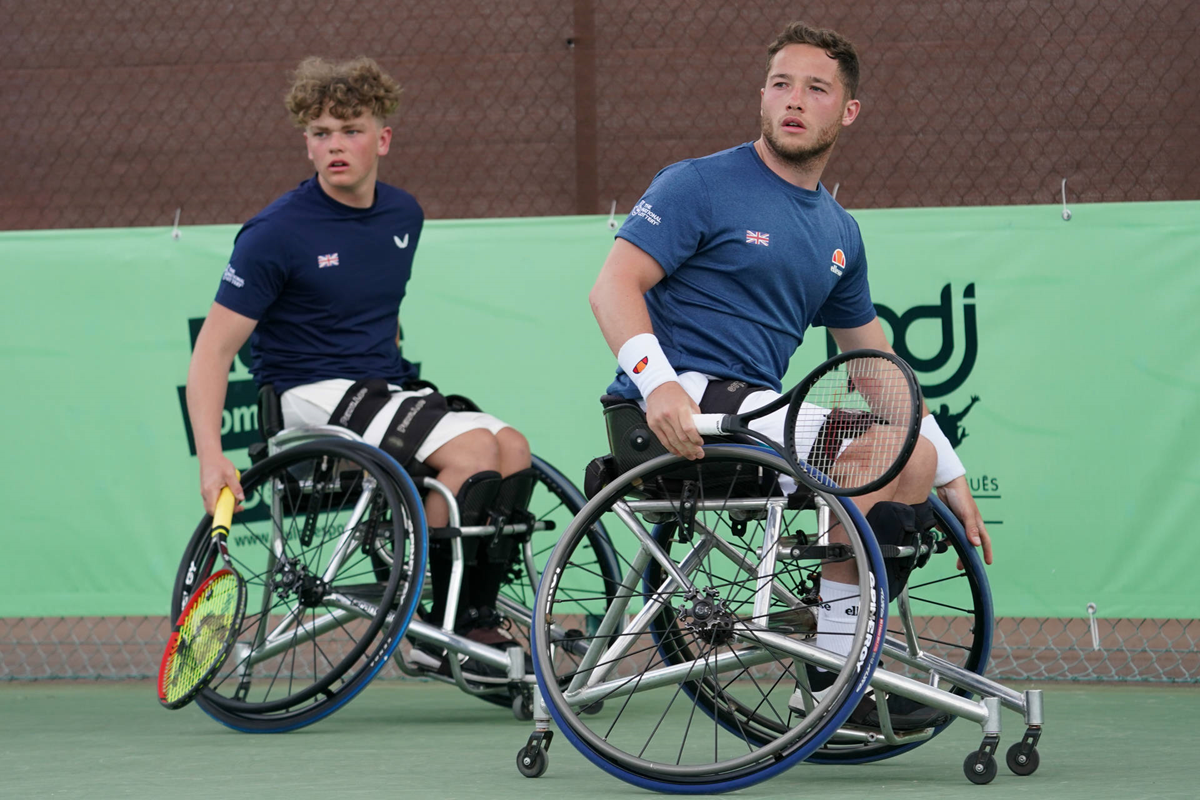 "When I first started playing it was just a once-a-week thing and I didn't really think it would get to this level," he continues. "Then I started playing a few tournaments and it just grew from there.
"Alfie has always been a massive inspiration to me. To see how well he is doing and what he has already done for our sport is a massive inspiration to me.
"When I was younger, I watched a lot of Alfie and other players as well on YouTube and it certainly helped to see how they did it.
"Then I got to practice with Alfie and you learn so much when you are on the court with him. He's ridiculously good and has that experience I still need to get."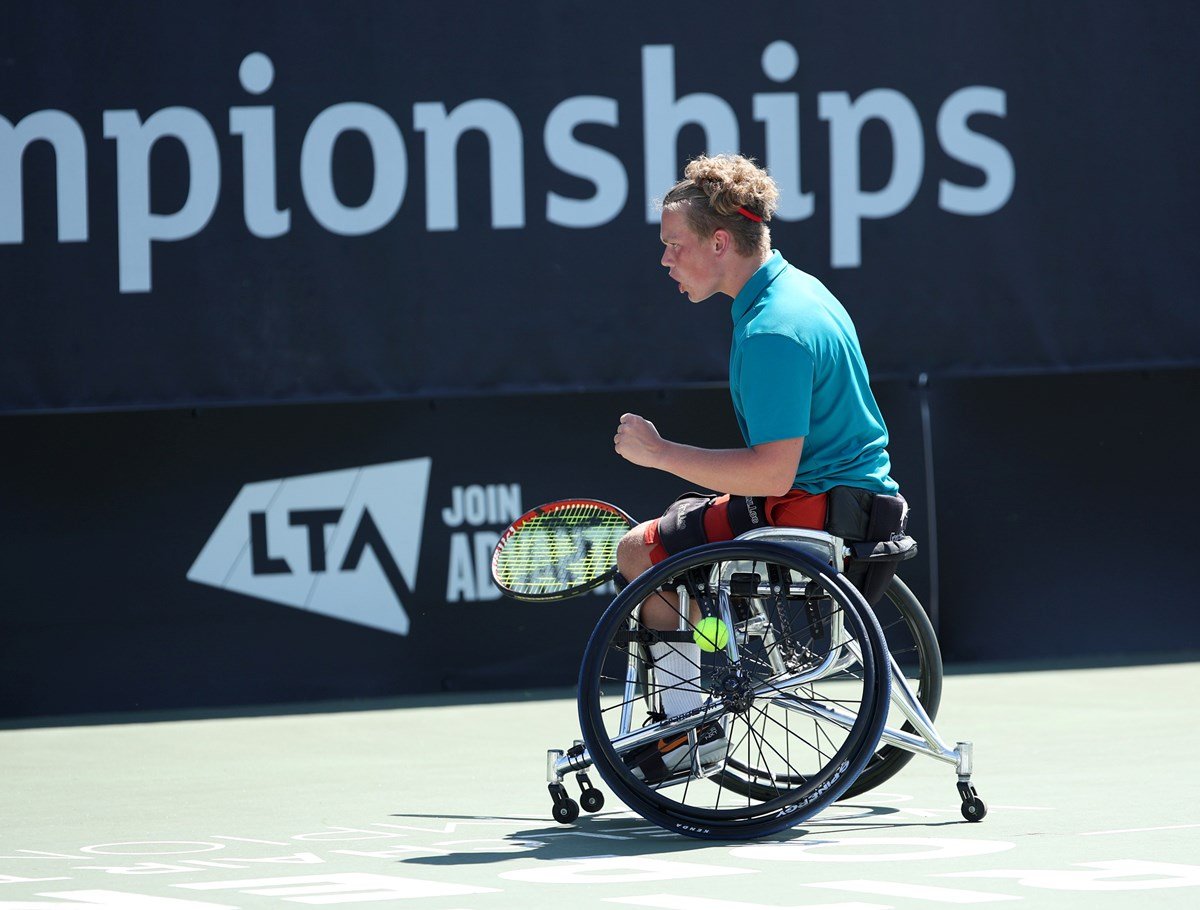 Bartram's admiration for Hewett will not dilute his dream to take on and eventually beat his idol in a Grand Slam tournament, but the youngster admits a lot of work will need to be put in before he reaches that point.
"Currently I am playing five days a week and trying to fit college in around that, but I can see the sacrifice and the practice you need to put in to reach the top," he adds.
"I finish college next year and then it is full-time tennis for me. We have not had the option to be full-time wheelchair tennis players until recently, so I'm grateful for the opportunities coming my way.
"The LTA have played a massive part in my career and I can't thank them enough for the support they have given me. We are a leading country in wheelchair tennis and let's keep it that way."