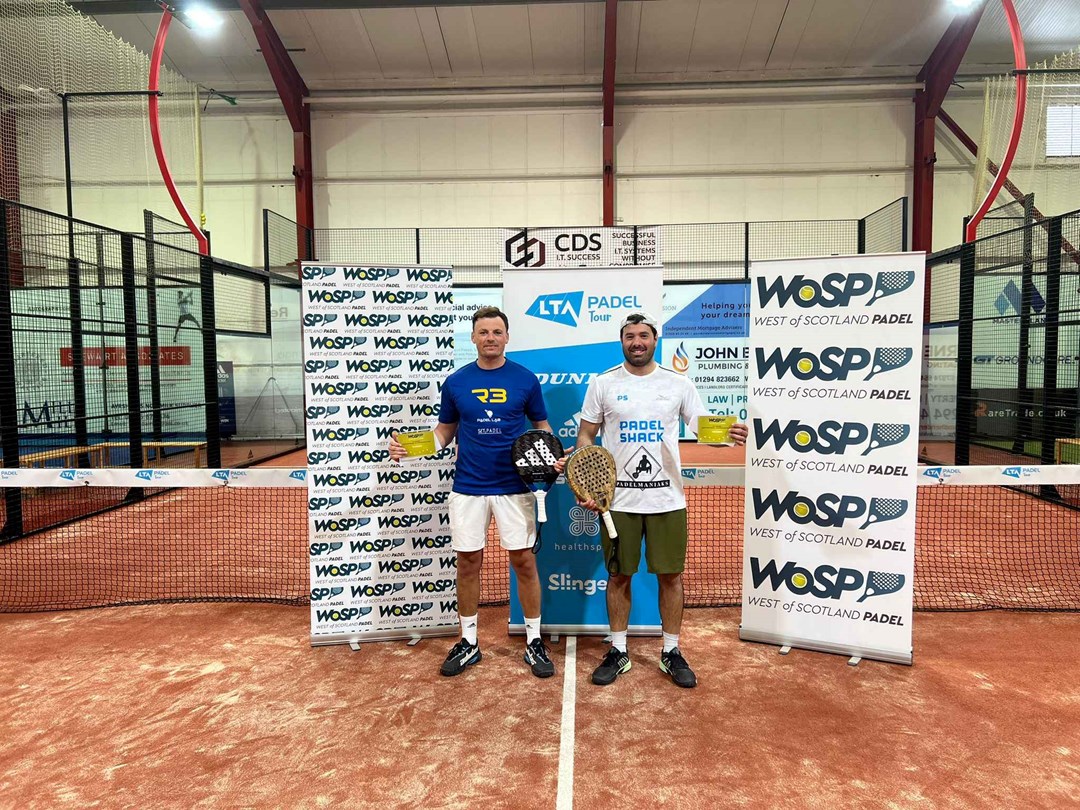 Padel
Brits claim victory across the board at West of Scotland Padel
• 2 MINUTE READ
This weekend saw British players claim wins across the board at LTA Padel British Tour at West of Scotland Padel, Stevenson.
The competition at West of Scotland Padel was the third of seven Grade 1 events to take place across England, Scotland and the Channel Islands as part of the British Tour, which encompasses the top padel competitions in the UK. Grade 1 events see the very best British players and international competitors competing in standout events, across full weekends, for prize money.
There was British success across the men's and women's competitions with Francis Langan and Jorge Martinez Del Campo lifting the men's title, and Aimee Gibson and Catherine Rose succeeding in the women's draw.
The men's final saw the top seeds Langan and Martinez Del Campo defeat the third seeds, Cameron Dollimore and George Weller, 2-6, 7-6, 7-1. Post match, Langan reflected on his win saying "Amazing weekend, always great coming up to Scotland. West of Scotland Padel put on a great show and made us feel very welcome."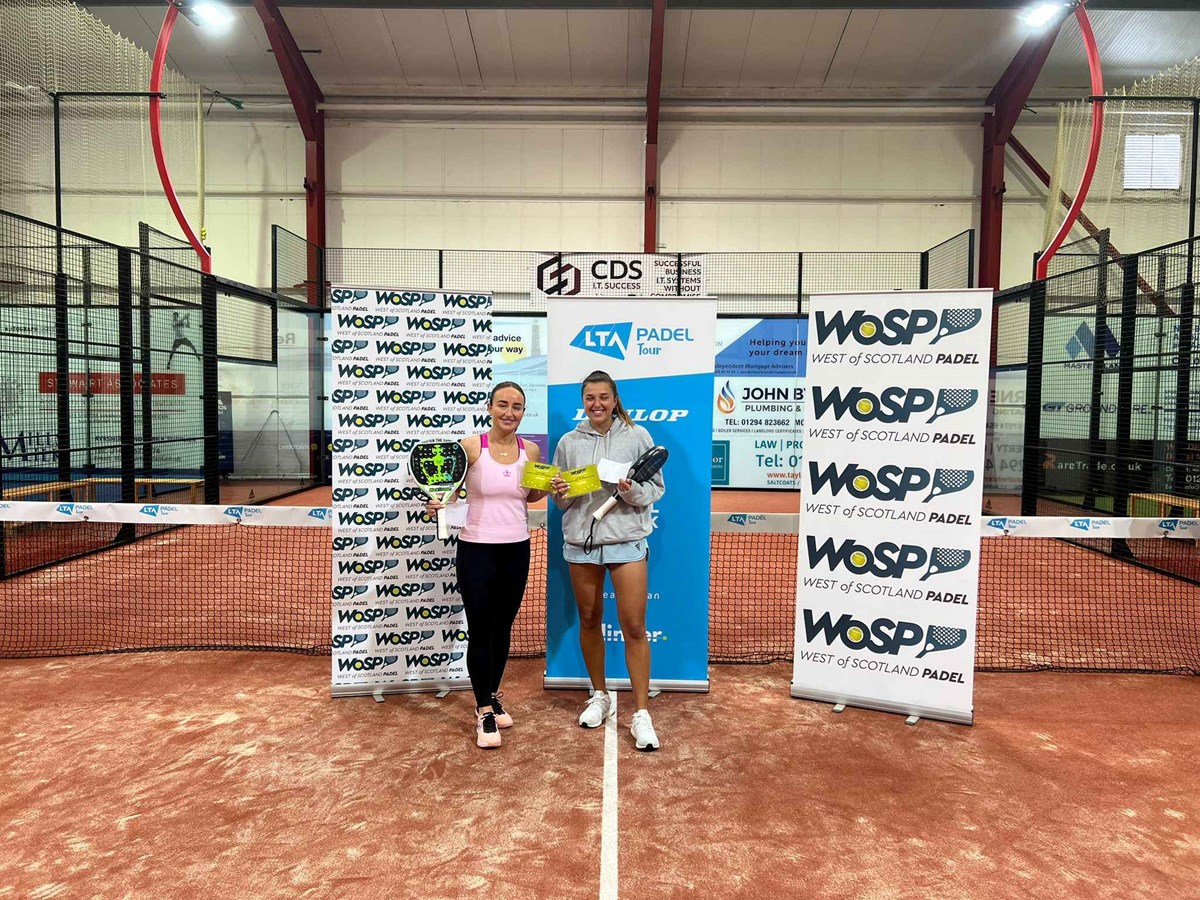 On the women's side, Gibson and Rose played some impressive padel and did not drop a set during the round robin tournament. Rose reflected on the win saying she "Felt really warmly welcome and it's been a fun weekend."
Maureen Baird, West of Scotland Padel Competition Organiser said: "Our Grade 1 Scottish Padel Championships was an absolute hive of activity. Players from all over the UK came and showed the highest level of skill for this game and were total sports ambassadors. It was a pleasure to host them and this LTA event. Thanks to all who helped make this such a success."
The 2023 Padel Performance Competitions Calendar can be found below:
2023 Padel Performance Calendar
Men's results:
Women's results: