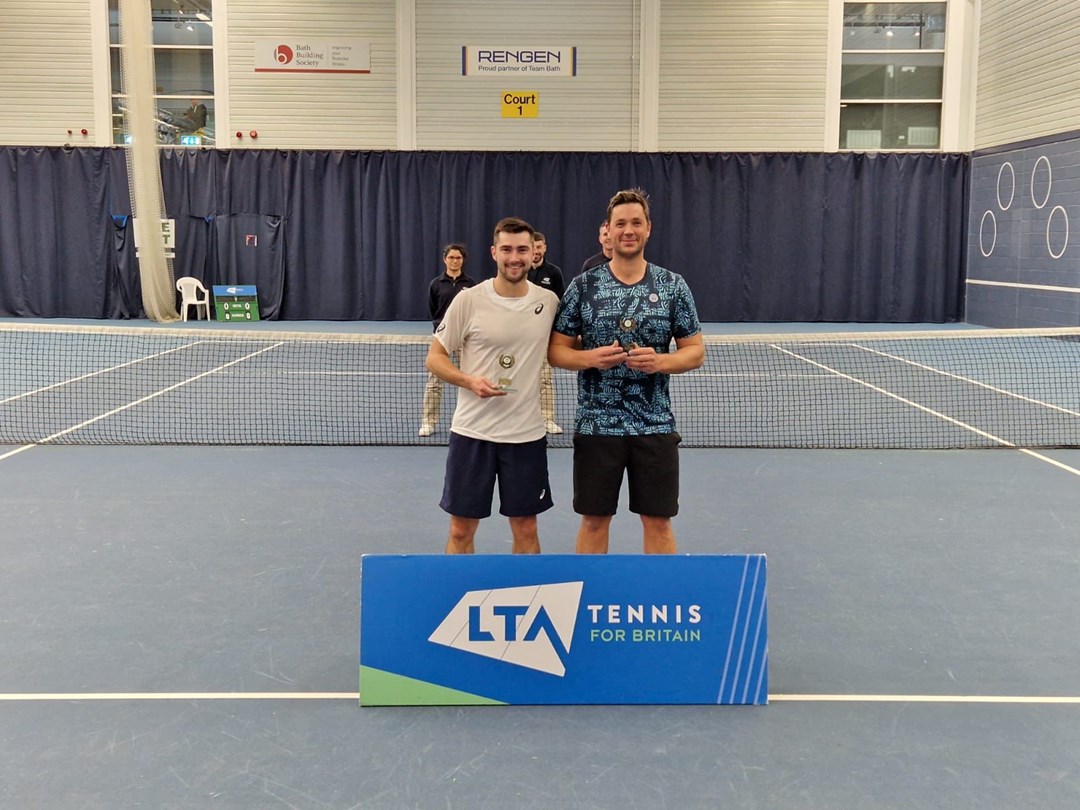 International
Scott Duncan, Marcus Willis and Lauryn John-Baptiste lift titles in Bath
• 3 MINUTE READ
The fourth event of our 2023 Performance Competition Calendar at the University of Bath concluded over the weekend with six Brits in finals action at the men's and women's combined ITF World Tennis Tour event.
In the all-British men's doubles final, Scott Duncan and Marcus Willis won their fifth title together since last September, defeating the number two seeds Ben Jones and Daniel Little 6-3, 6-4. On their way to the final, top seeds Duncan and Willis impressively did not drop a single set and defeated four other British pairs. This title win marks Duncan's eight and Willis' 33rd ITF World Tour doubles title overall.
Reflecting on the win, Willis said "Delighted to win this week with Scott, that's two titles already this year. We are really knocking on the door to play some challengers now which is where we want to be. It's been a strong week. We won every match in straights, we've been pretty solid. It's a lovely event here in Bath. Duncan added "It's a lovely tennis centre, it's nice to play here."
Maia Lumsden was the only British woman to make it through to the quarterfinals after defeating Eden Silva in straight sets. Lumsden lost out in the following round to Tereza Smitkova 7-6(7) 6-2 who made the final but lost out to fellow Czech Rebecca Sramkova 6-2, 6-2. Sramkova had an impressive run to the final, defeating top seed Sonay Kartal in the round of 16 in three sets.
Champion Sramkova reflected on her ITF 25 win saying: "I have very tough matches this week, nearly three hours every match, so very well deserved tournament, I had surgery last year so it means a lot to me winning this event and I hope we will be back here next year, and I am looking forward to the next event in Glasgow."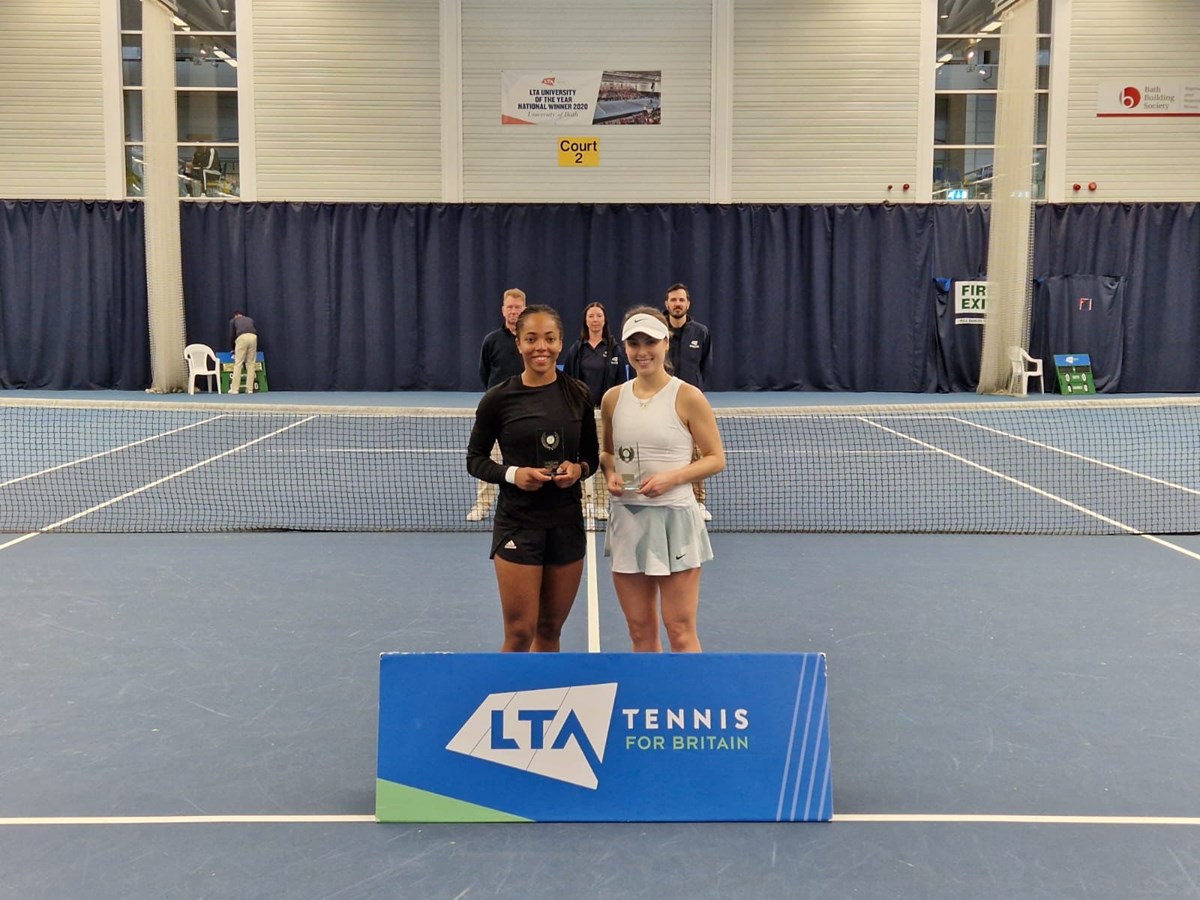 In the women's doubles finals, number one seeds Emily Appleton and Dutch partner Isabelle Haverlag lost out to Lauryn John-Baptiste and Katarina Stresnakova 7-6(4), 6-4. This is John-Baptiste's biggest doubles title of her career thus far, having previously won three W15 events.
Germany's Henri Squire defeated France's Jules Marie 6-3, 6-3 in the men's singles final. This is the 22-year-old's first singles title on the ITF Tour.
LTA Tournament Director Juan Escobar reflected on a successful event saying: "It was a great week for British tennis in Bath. I would like to thank the Officials and the tournament team who worked hard to deliver this successful event. Also, thanks to the players, who performed exceptionally, and I hope had a good week and we look forward to returning in the future."