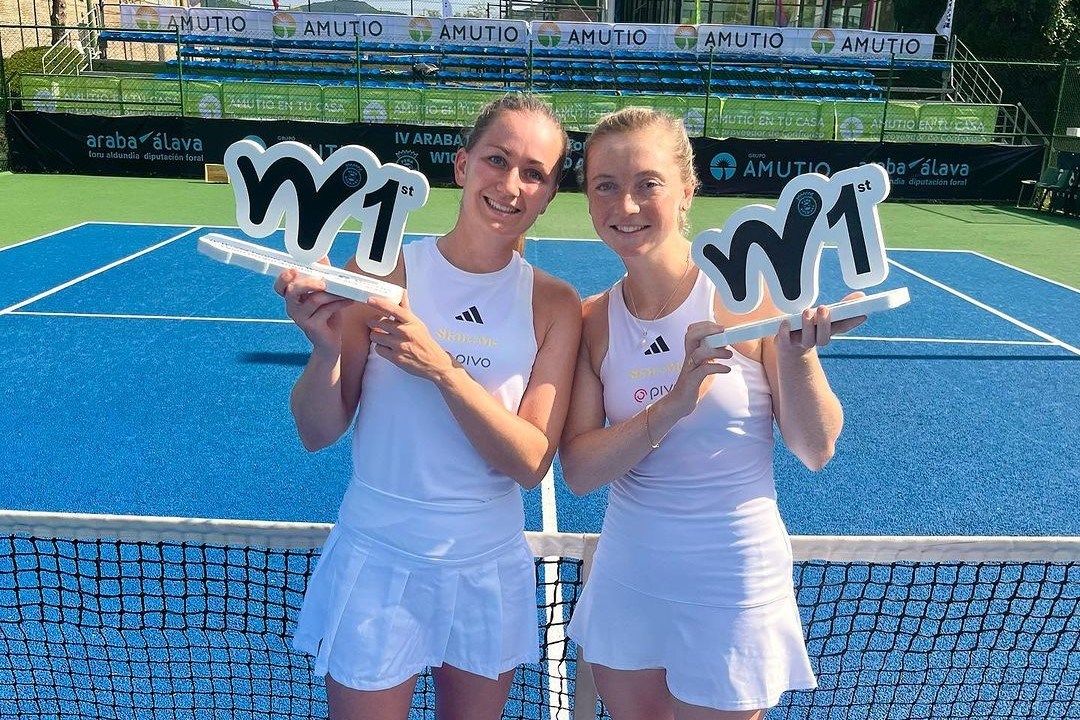 Players News
Alicia Barnett & Olivia Nicholls snap up W100 title in Spain; Aidan McHugh wins first trophy of the season
• 2 MINUTE READ
Catch up with the British tennis stars who won titles in Spain, the Staes and on home soil last week.
British duo claim title in Vitoria-Gasteiz
Britain's top women's doubles duo – Alicia Barnett and Olivia Nicholls – were back in the champions circle this week as they clinched a second title of the season and second ITF $100k crown at the W100 Vitoria-Gasteiz.
Coming in as the top seeds, Barnett and Nicholls lost just six games on their way to the final – setting up a clash with Estelle Cascino and Diana Marcinkevica.
Despite the French, Lativian team coming back from a double break down in the second set, Barnett and Nicholls were able to see them off with a 6-3, 6-4 victory in an hour and 10 minutes.
Their title in Spain has seen both players climb the rankings – with Barnett up to world No.72 and Nicholls at world No.73.
British No.2 Jodie Burrage also reached the quarter-finals of the singles and is now up to a career-high at world No.95.
McHugh secures first title of 2023
Aidan McHugh bagged his first title of the year so far and third singles trophy at $25k level in Champaign, Illinois last week.
Having battled through a tough three set match against American Aidan Kim in the first round, second seed McHugh knocked out Shunsuke Mitsui 7-6(2), 6-2, Alexander Bernard 7-5, 6-1, and Naoki Nakagawa 6-4, 6-4.
In the final he defeated home favourite and fifth seed Cannon Kingsley 6-4, 6-3 to take home the title.
Doubles champions in Roehampton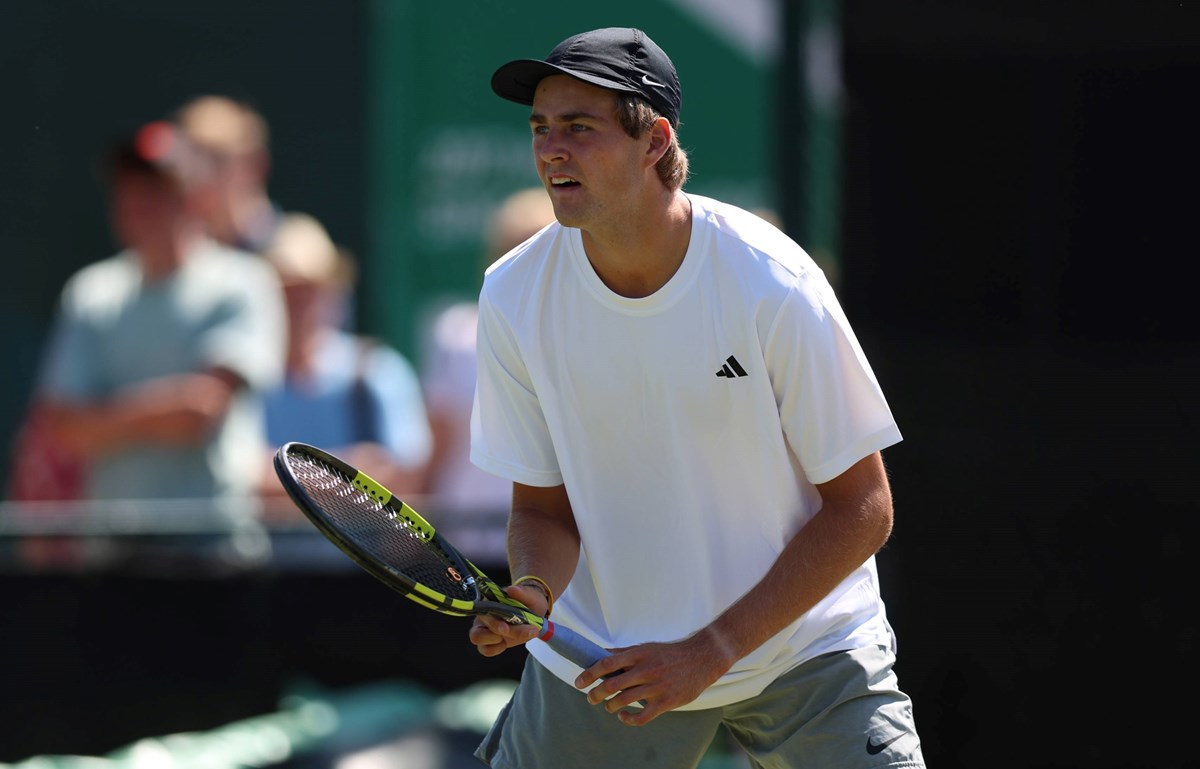 The Lexus GB Pro Series came to the National Tennis Centre in Roehampton last week, with British players winning both the men's and women's doubles events.
On the men's side, Rothesay Open Nottingham champion Johannus Monday teamed up with Emile Hudd to not only knock out top seeds Charles Broom and Ben Jones In the semi-finals, but go on to defeat Arthur Bouquier and Francois Musitelli 6-4, 7-5 in the final.
Britain's Sarah Beth Grey won her first title in two years in the W25 Roehampton – just over a year on from having surgery on a heart abnormality.
The 27-year-old joined forces with India's Rutuja Bhosale to clinch the title with a 0-6, 6-4, 10-4 victory over all-British pair Holly Hutchinson and Madeline Brooks.
In the singles, Dan Cox finished runner-up to Australian Luke Saville with a 6-4, 1-6, 6-1 defeat, while Armani Banks reached the semi-finals in the W25 event.