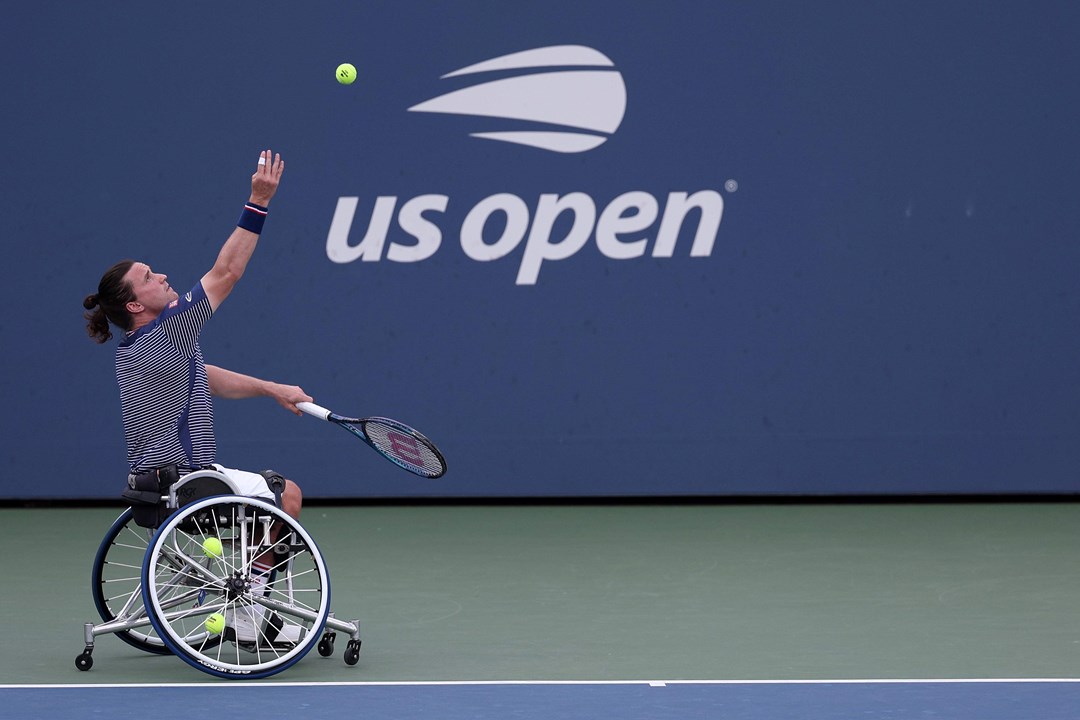 Grand Slam
US Open 2023: Hewett & Reid into first all-British Grand Slam singles final in the Open Era
• 3 MINUTE READ
Alfie Hewett and Gordon Reid made history at the US Open in New York when Hewett's 6-0, 6-1 victory over Gustavo Fernandez and Reid's 6-0, 6-3 victory over Stephane Houdet resulted in the first all-British Grand Slam singles final in the Open Era.
Both supported by the LTA's Elite Wheelchair Programme, Hewett and Reid each produced sensational performances in their respective semi-finals on Louis Armstrong Stadium as Hewett booked his place in his seventh successive men's singles final in his seven US Open appearances since 2017.
After completing victory over Fernandez with an ace after exactly an hour of play, world No.2 Hewett said, "It's a good feeling. To reach another final is something I'm very happy with, but I set my standards high.
"It looks good out there, but I believe that can become my norm. It's what we train for, to be able to produce performances like that."
Looking ahead to an all-British final against good friend and doubles partner on Sunday, Hewett added, "It's good for British tennis, obviously, and it's good for wheelchair tennis. In the UK we want to promote it as much as possible and having two Brits in a final, you can't ask for much more. It really puts the sport on the map and exposes the sport to a wider audience."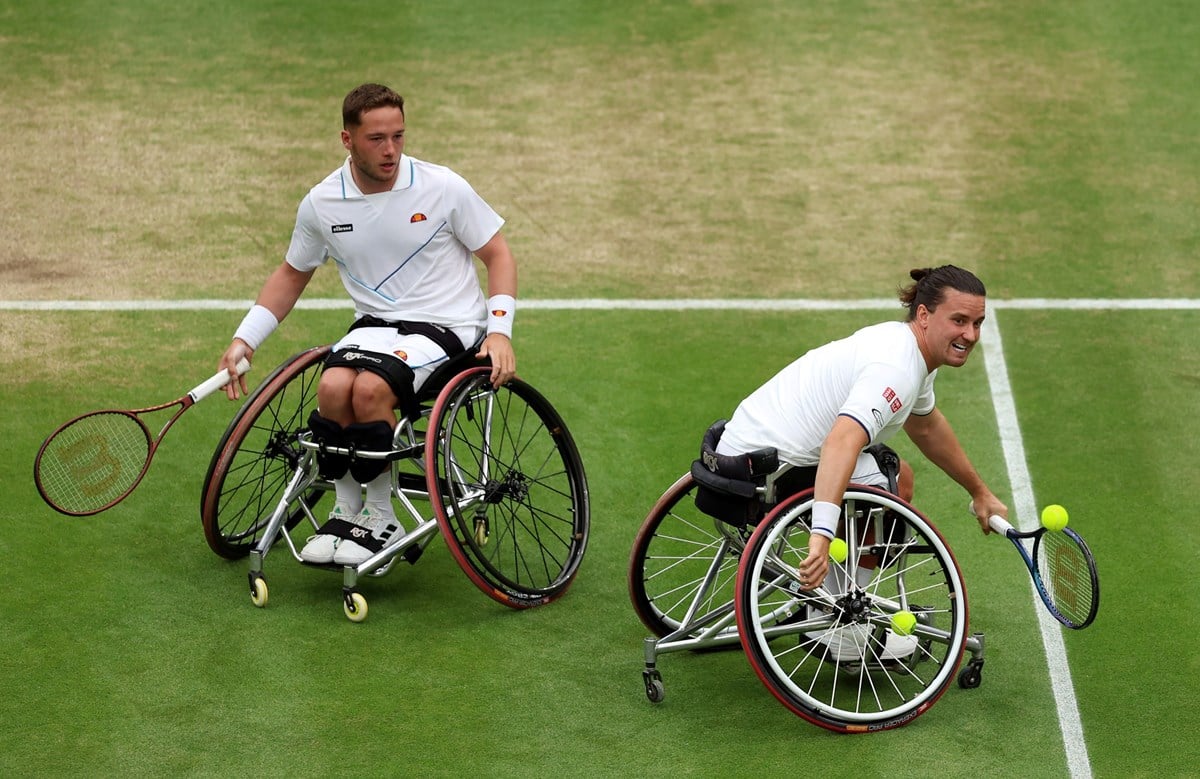 The first set of world No.7 Reid's fourth US Open semi-final since 2013 was almost a carbon copy of Hewett's performance as he took the opener after winning 24 points and restricted the Frenchman to just seven.
"There have been a few tough losses here over the years and a few very close matches as well, so I'm ecstatic to finally get over the line and reach my first singles final here" Reid said.
"I'm really happy with the performance today and I executed the game plan really well. I'm going to be up against someone I know really well and it's going to be a big challenge, but I'm looking forward to the match already. I've got nothing to lose on Sunday."
Elsewhere, Andy Lapthorne's hopes of lifting a third US Open quad singles title came to an end after a 6-2, 6-1 loss to world No.1 Niels Vink. Lapthorne will have chance to try and avenge that loss on Saturday when he partners South Africa's Donald Ramphadi in the quad doubles final. The reigning French Open champions face No.1 seeds Sam Schroder and Vink.
Saturday's penultimate day of play in Flushing Meadows will also see Dahnon Ward and Joshua Johns bid to complete a British title double as the second edition of the US Open Junior Wheelchair Tennis Championships comes to a close.
Ward, runner-up in the boys' singles last year, returned to the final this year after beating Austrian second seed Maximilian Taucher 6-1, 6-3. He will now play Italian No.1 seed Francesco Felici.
Meanwhile, Johns and Ward beat the No.2 seeds, Ivar van Rijt of the Netherlands and Australian Benjamin Wenzel, 7-6(5), 6-1 to reach the boys' doubles final. They will now play American duo Charlie Cooper and Tomas Majetic for the title.