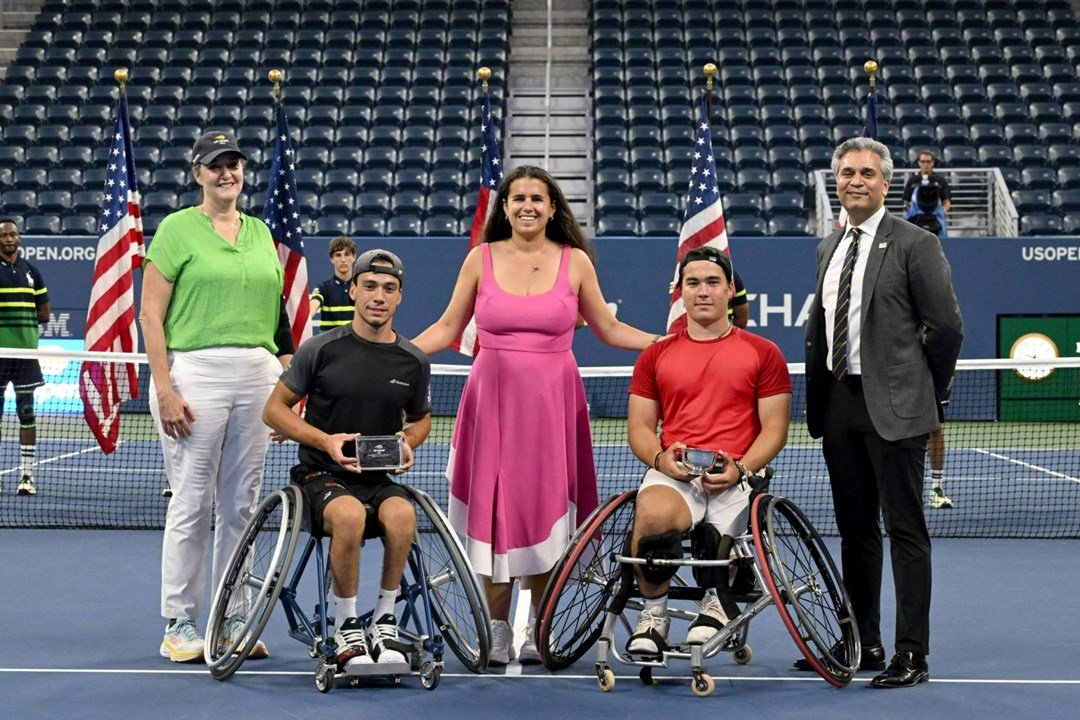 Grand Slam
US Open 2023: Junior wheelchair singles champion Dahnon Ward wraps up New York double with Joshua Johns
• 2 MINUTE READ
18-year-old British wheelchair tennis star Dahnon Ward will leave New York as the US Open Junior Wheelchair singles and doubles champion, having wrapped up his second title in one day alongside fellow Brit, Joshua Johns.
Ward – who finished runner-up to Britain's Ben Bartram last year – defeated top seed and junior world No.2 Francesco Felici 6-4, 6-3 in the final to seal his maiden junior singles Slam.
A dominant victory over the Italian capped off a dream week for the British star, having claimed a three-set win over Ivar van Rijt and the a 6-1, 6-3 victory over the world No.3 Maximilian Taucher in the semi-finals.
"I'm pretty pleased to get the double this year," said Ward. "Winning the singles title was a bit of a rocky start and ending, especially in the final where I was struggling to serve with a lower abdominal injury.
"I think me and Josh began to feel a good dynamic at the tie-break in the first set of the first match. From then on we've been pretty good and in the final we just showed our class especially in the opening set.
"I can't put into words the emotions I was feeling when I found out we were playing the finals on Louis Armstrong and winning both finals on such a big court made it special."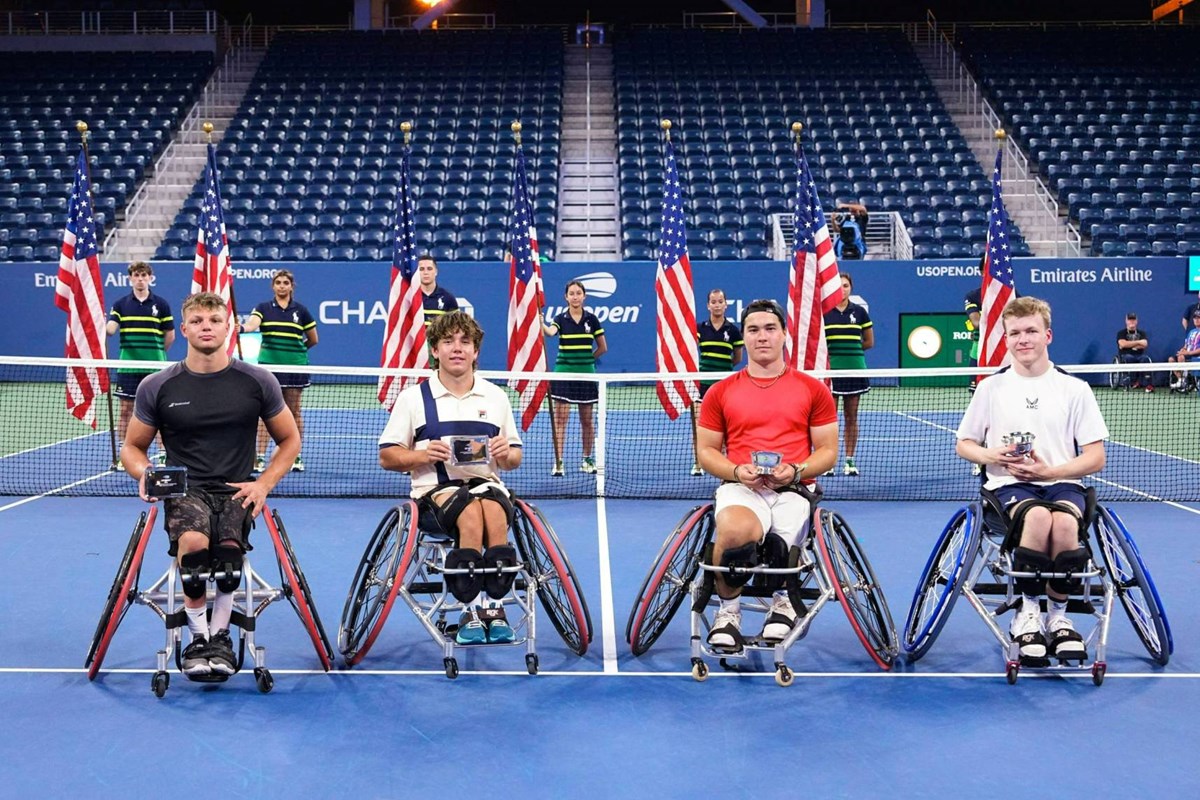 Later that day, the young Brit returned to court with fellow countryman Joshua Johns to close out a comfortable 6-0, 6-3 win over American duo Charlie Cooper and Tomas Majetic.
Ward has now won the junior wheelchair boys' doubles title for the second successive year, while for Johns, it's his first junior Grand Slam trophy – adding to his Bolton ITF 2 and Cryuff Foundation Junior Masters doubles titles this year.
"I was disappointed with how I played in the singles, but I knew I had to focus and lift my head up for the doubles," said Johns.
"I spent a lot of time practicing my serve, because that was a weakness in my singles match and it's key to hold service games in doubles. To be able to play on Louis Armstrong was a surreal experience and I'm surprised that I didn't feel daunted when looking up at the stadium. But to win and share that experience with Dahnon was great and it was the best way to end my junior career at the US Open."
Both players are supported by our wheelchair performance pathway – Ward through the Pro Scholarship Programme and Johns through the National Age Group Programme.