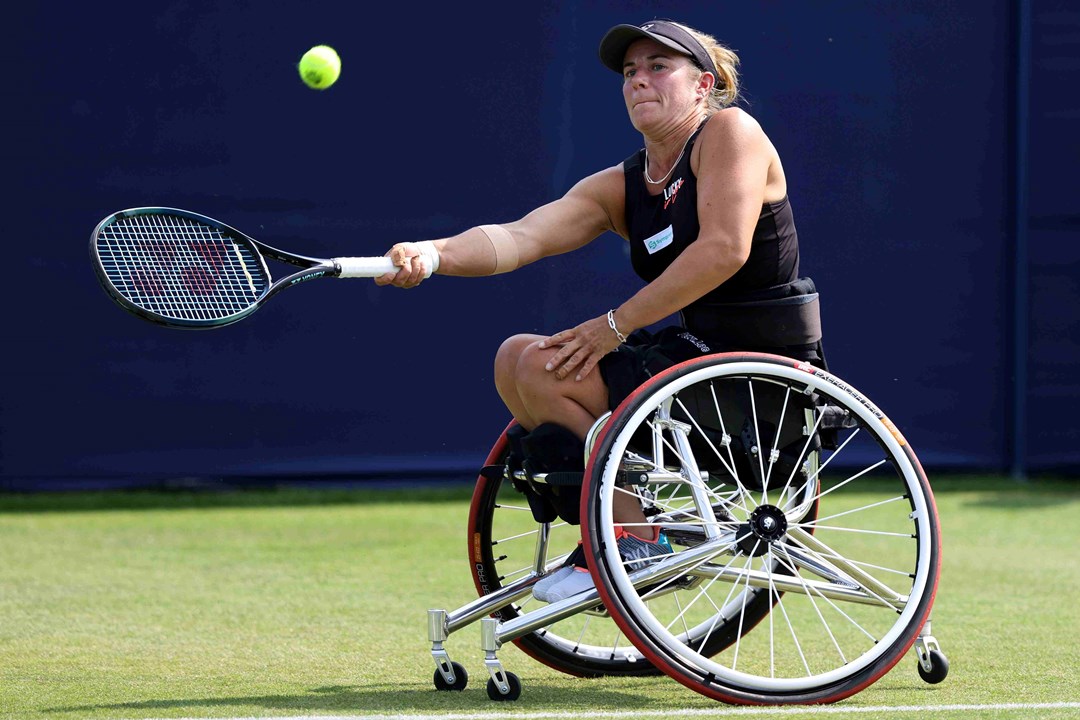 International
Rothesay International Eastbourne 2023: Shuker and Slade make winning starts as wheelchair tennis begins
• 2 MINUTE READ
British No.1 and world No.10 Lucy Shuker will play world No.1 and defending champion Diede de Groot of the Netherlands on Friday at the Rothesay International Eastbourne after Shuker and fellow Brit Greg Slade both made winning starts to their campaigns on the first of three days of wheelchair tennis competition at Devonshire Park.
Shuker beat British No.4 Ruby Bishop 6-1 6-0 in 45 minutes as she reached the semi-finals in Eastbourne for the first time, but it was not to be for British No.3 Abbie Breakwell, who lost out to China's world No.5 and 2022 semi-finalist Zhenzhen Zhu 6-2, 6-2.
With top seed De Groot and second seed Jiske Griffioen both having byes into the semi-finals, Shuker will now bid to beat De Groot for just the fifth time in 19 matches.
"It's lovely to play in a home tournament and it's great to get the experience on the grass" Shuker said, "It's incredibly tough. It felt like whoever had that first strike or a good serve or a good return was going to win the point. But I thoroughly enjoyed it.
"I just got a new chair, so it's my first outing in that and I'm really happy with that one. I'm here to get experience and time on the grass.
Diede's an incredible athlete and a great tennis player. I'll give it my all and I know it's a long shot, but you never know. I'm going to enjoy it, that's the main thing."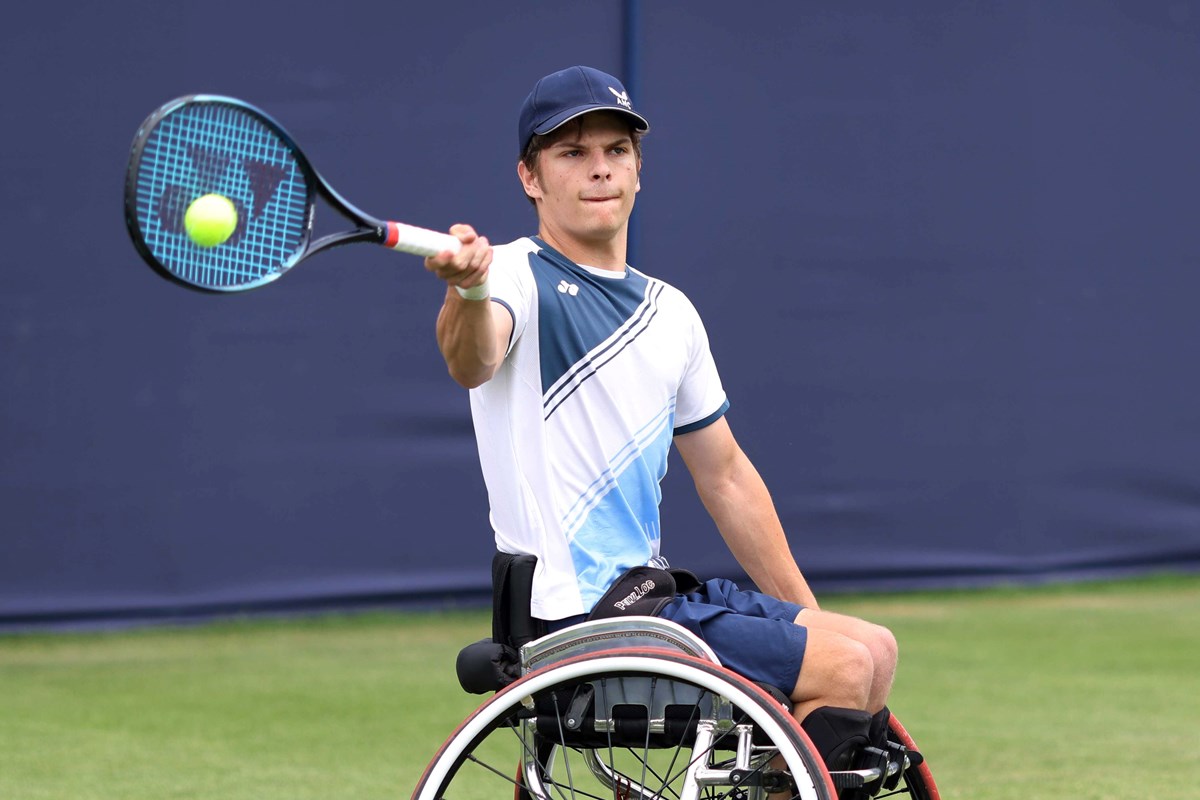 Elsewhere, Slade's competitive grass court match debut saw the British No.2 win 11 games in a row to beat Gary Cox 6-3, 6-0. Slade, who last week was awarded a wild card to make his Grand Slam debut at The Championships, Wimbledon, in two weeks' time, said, "It was good fun. I got the win, so that always makes it good.
"The grass is tough to push on, especially with it being a bit damp, but I thought I dealt with it well. You just have to put more effort into it and keep the chair moving and I made it work. Hopefully later on this week it will get a bit sunnier and bit a bit drier."
Slade will now play British No.1 and world No.8 Andy Lapthorne on Saturday after Lapthorne begins the defence of the quad singles title he won at the Rothesay Classic Birmingham last year with a contest against Cox tomorrow.