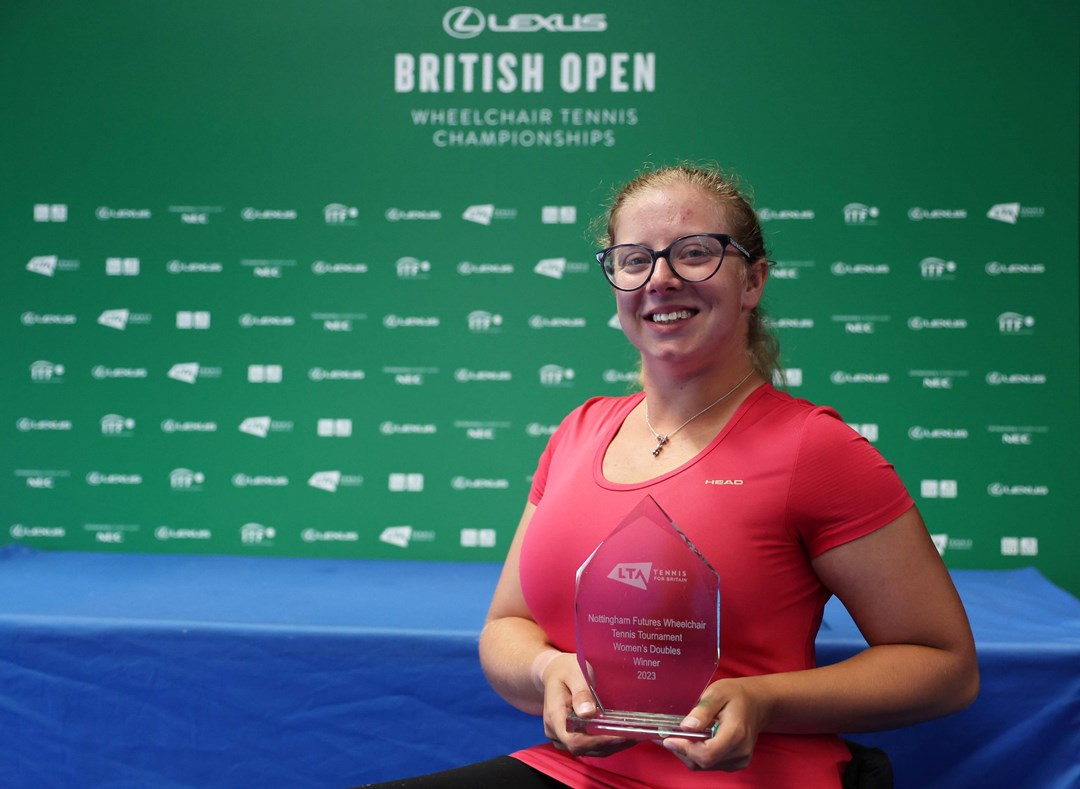 International
Abbie Breakwell & Andrew Penney capture Nottingham Futures titles
• 3 MINUTE READ
British duo Abbie Breakwell and Andrew Penney lifted singles and doubles titles in the Nottingham Futures events, taking place alongside the Lexus British Open Wheelchair Tennis Championships.
Breakwell won the women's singles title in a dramatic showdown that saw the Brit come back from a set down to retain her title after just over two hours 5-7, 6-1, 7-6(3) against Yuma Takamuro.
The 20-year-old delivered a gutsy performance in front of the home crowd to fight back from 4-1 down in the final set and survive two match points to edge Japan's in the tie-break for the title.
"It feels really good to retain the title. It was such a difficult match, to be two match points down to then come back was absolutely amazing," Breakwell said.
"I wasn't really thinking at that moment 'oh maybe this isn't going to happen'. I managed to stay really strong mentally and say 'no, I'm going to do this' and it worked really well."
Breakwell's week in Nottingham also proved triumphant in the doubles as she won the title alongside Norfollk's Ruby Bishop yesterday against Lucy Folland and Takamuro, 6-4, 6-4.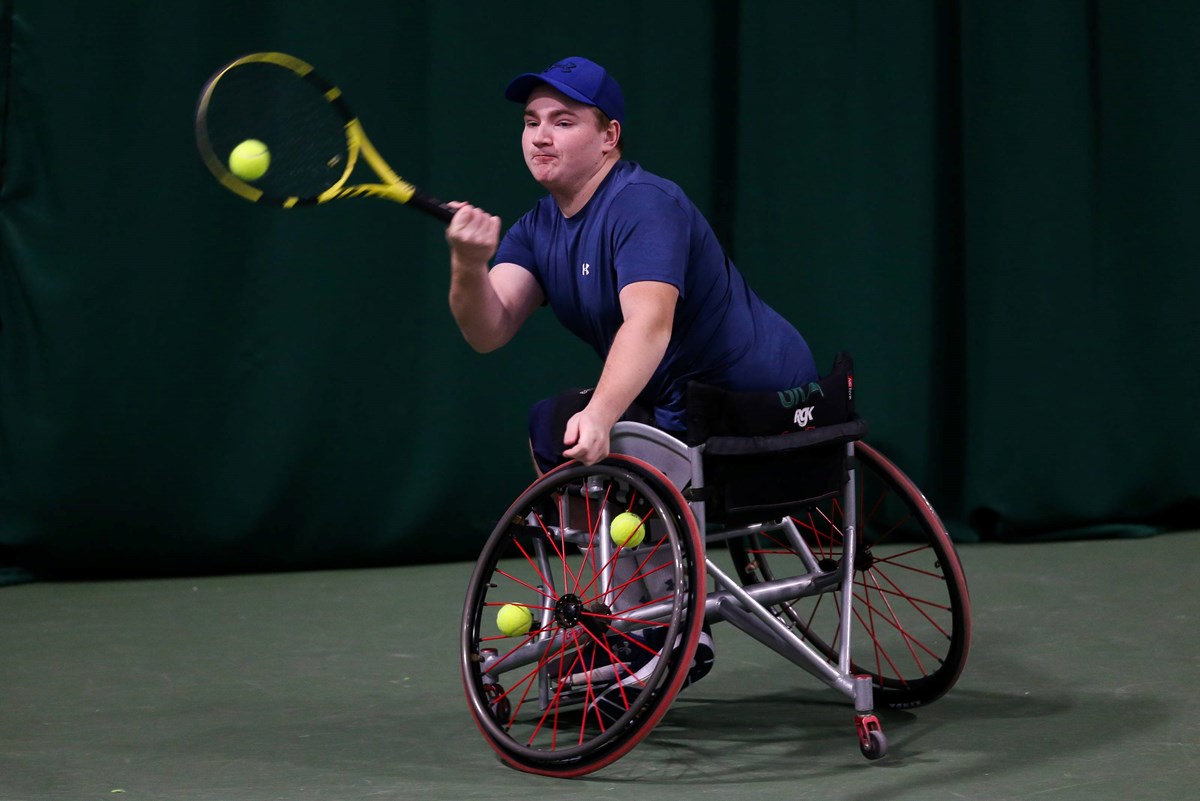 Penney on the other hand, won an all-British battle in the Nottingham Futures final after rallying from a set behind to beat Joshua Johns 4-6, 6-2, 6-4 in two hours and 52 minutes.
Having won his maiden senior men's title in May at the Bulle Indoors in Switzerland, Penney added a second crown to his season, showing buckets of determination to fight back from a set deficit.
"This one is perhaps more special because it's my home tournament. Playing on home soil when loads of people I know are watching is very special.
"I'm very relieved but very pleased at the same time because it's only my second ever main draw singles title," said Penney, who hails from Alresford in Hampshire.
No strangers to each other, the two met in last year's British Open junior singles final where Penney also took home the title.
"I didn't start as well as I'd like, I didn't feel like I was hitting through the ball enough, I was kind of being a bit too tentative," added Penney. "Fortunately, I was able to turn that round in the second set.
"I let it slip away from me [third set], but I was able to get back on it and use the momentum to see out the match."
Like Breakwell, Penney also tasted success in the doubles alongside fellow Brit Mark Langveld as the duo completed a 7-6(10), 4-6, 15-13 win over top seeds Johns and Asif Abbasi.