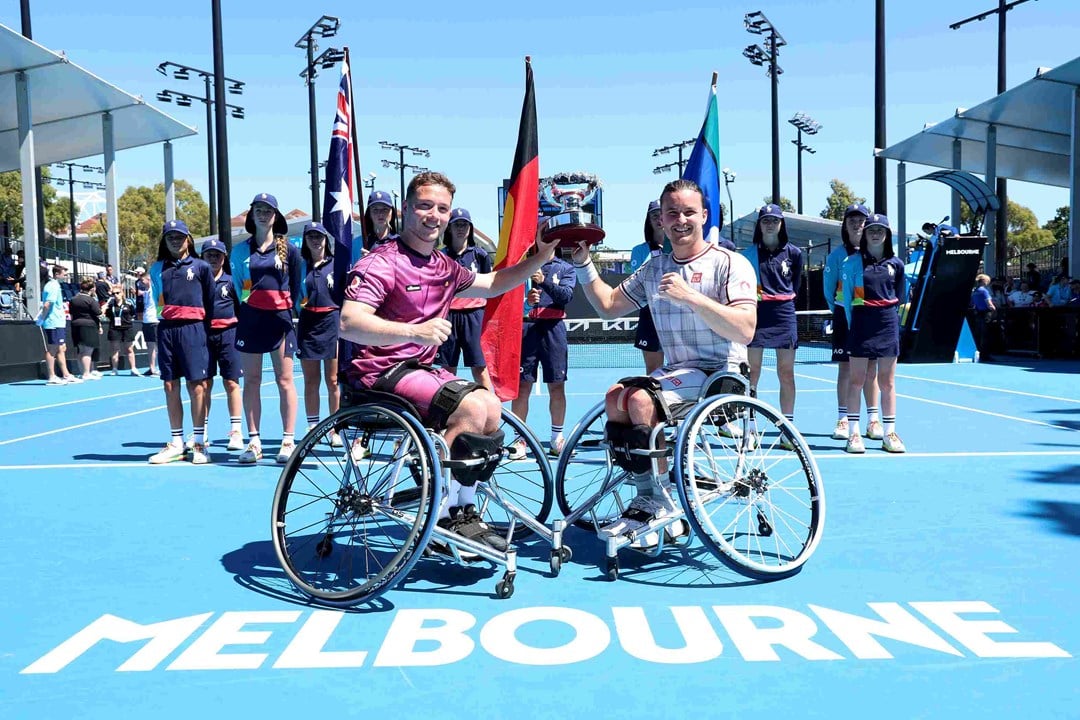 Alfie Hewett and Gordon Reid clinch 16th Grand Slam title together
Alfie Hewett and Gordon Reid have equalled the record for most Grand Slam men's doubles titles won in the Open Era, after the British second seeds beat Dutch duo Maikel Scheffers and Ruben Spaargaren 6-1, 6-2 in the final to clinch their fourth successive Australian Open wheelchair doubles title and 16th major title together.
The Brits faced Scheffers and Spaargaren last week in the semi-final of the Melbourne Wheelchair Open, in what was a gruelling 3-hour long battle that saw Hewett and Reid come out on top in a deciding match tie-break. However, this time they showed no intentions of being taken to such extremes this time, as they raced to a 4-0 lead before wrapping up the opening set in just 27 minutes.
The second set was a similar story, with Hewett and Reid winning 12 points without reply to push ahead 5-1 before Reid served out the match to seal the pair's 16th Grand Slam men's doubles title together.
Reid, who now has 22 major titles to his name across singles and doubles, said "It's never easy but if we can play like we did today and go on court with the mindset and the intention that we had on court today then it certainly can be slightly easier than we sometimes make it. We're really pleased and there are lots of positives to take away.
"Obviously, there are always things that we can try and improve on as well, which is another thing we'll take out of the day, but overall, we're really happy. As a lefty, a slider out wide is my favourite serve, so it's good to finish on one of those."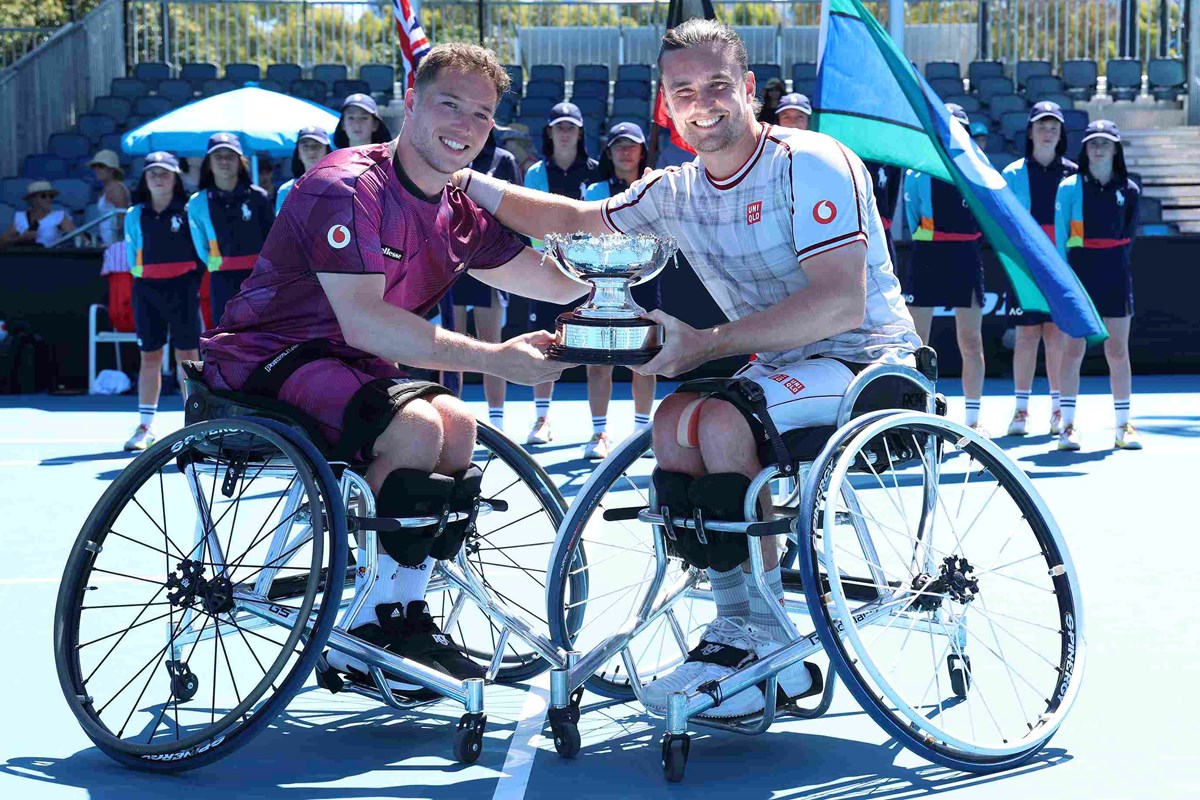 Hewett, who is set to play 16-year-old Tokito Oda of Japan on Saturday as he bids for a first Australian Open singles title, said, "It feels really good to get the win today in such a short space of time because last week when we played them it was three and a half hours. I think that shows the improvements we're making as a team and we're just trying to find our levels again.
"Performances like today really help the confidence and we can build on that. We've got ambitions to kick on and it's 18 months until the (Paris 2024) Games.
It's clear the British duo thrive down under, with this latest major title equalling the record of 16 Grand Slam men's doubles titles won as a pair by American twins Bob and Mike Bryan. As they close out another successful Grand Slam run, it begs the question of what other records Hewett and Reid can break as they continue to dominate the wheelchair doubles field.