3 MINUTE READ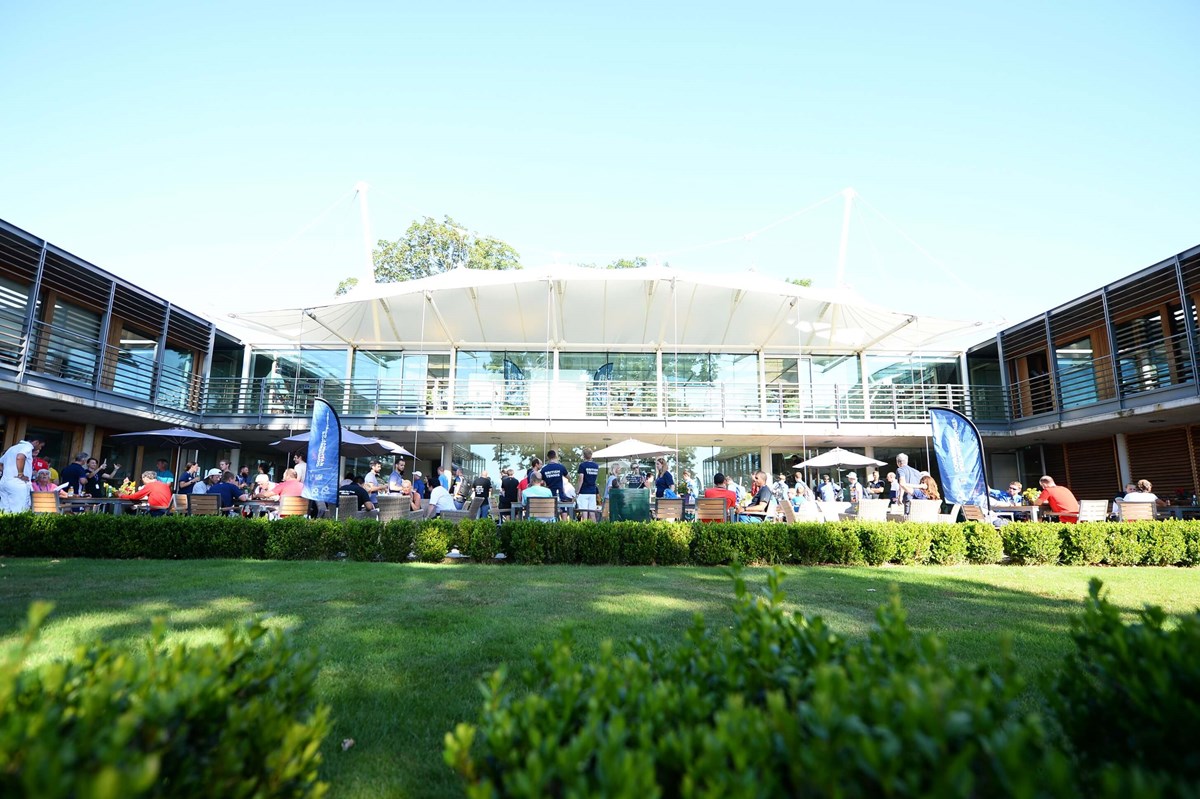 From office to regional roles, discover the many possibilities your ambition can open up.
The Communications team help promote and protect our reputation by building trust, shifting perceptions and delivering engaging and inspiring communications to a wide audience. Our team have roles that sit in both the media and more corporate-facing communications space, and work across the business to coordinate communication activity to enable a programme of proactive communications. They lead aspects of on-site media operations at LTA events, working with press officers, handling day-to-day media queries, and delivering media training to players.
The LTA Competitions team work with partners & organisers to deliver a calendar of international, national, regional, county, disability and recreational competitions across GB. The team support and service competition at every level, including officiating and develop the competition framework to help grow and sustain participation. The aim of the LTA Competitions team is to help support the growth of junior and adult competitions in order to increase the number of players competing.
Our Customer Support team is here to provide help and support to all our customers. Whether your enquiry is about your LTA Advantage membership, your venue's registration, entering a competition or renewing your coach accreditation, the team will be able to support you. As well as providing a high level of support to all our customers the team also work closely with other teams across the business to make sure that any and all projects are run with the customer interests at the centre of the project.
The Major Events team are responsible for the development and delivery of the LTA's programme of international events. This includes our tour-level grass court events at Nottingham, Birmingham, Queens and Eastbourne, Davis Cup and Billie Jean King Cup ties, wheelchair events such as the British Open, and around 20 other professional tennis events held throughout the year on the International Tennis Federation's World Tennis Tour. These events enable us to increase the visibility of our sport, drive participation and open tennis up to new and existing audiences.
Our team interact with various business units including Communications, Marketing, Customer Strategy and the People teams to deliver successful events. There are several roles within the Major Events team, with permanent positions focusing on event planning, operational delivery and ticketing/hospitality management. There are also a large number of fixed-term contract positions available in the first half of every year for people with event management and delivery experience as we scale up our venue teams in advance of our grass court events every June.
Our Finance team help grow our revenues and enhance long-term investment to protect the sport. They ensure the business prioritises its spending on the best projects and programmes.
The Legal team work across the business, providing appropriate legal advice, running the disciplinary process, and ensuring integrity and best practice governance, procedures, processes and controls are in place.
Our People team ensures we have the right people in the right roles, with the right skills to deliver the five-year plan. They enable our people to perform to their very best.
The Technology team develop, invest and maintain the technology and data strategy, infrastructure and capability to enable the delivery of our strategic plan.
Our Technology team are broadly focused in 3 areas: infrastructure, development and projects, so whatever your technical skillset, whether it's .NET development, IT support or project management, there's a role for you in the Technology team.
Our Marketing and Commercial team are here to deliver insight-led campaigns and brand partnerships to attract and retain customers and partners. There are numerous positions within the Marketing and Commercial structure, from roles involved in delivering our customer engagement strategy, brand, social media and roles responsible for working closely with our commercial partners.
Our Park Investment Delivery team are responsible for delivering the LTA's parks investment strategy, overseeing an investment of circa £30m from DCMS and The LTA Tennis Foundation over the next 2 to 3 years, with the goal of fundamentally changing the landscape of tennis in parks and protecting the courts for future generations.
Working with local authorities and both national and local operators, we'll support the installation of online booking systems across park tennis courts throughout Great Britain, refurbishing unplayable courts and courts in the poorest condition to make them playable while developing sustainable models, driving participation growth through activation and supporting physical and social outcomes for local communities. The overall ambition is to attract and retain 500 thousand to 1 million players, impacting over 1000 park venues.
Our Participation team are on a mission to grow tennis by making it relevant, accessible, welcoming and enjoyable. They deliver the participation strategy across the tennis landscape at a regional and county level, bringing their passion to the grassroots of the sport. They do so across club, county and volunteer networks, park and community tennis venues and education venues.
The People team, headed up by Vicky Williams, People Director, supports every colleague with their employment journey at the LTA. It starts with providing support and expertise to attract high-quality colleagues, recruit with excellence, provide those colleagues with training and development, ensure our colleagues are rewarded and recognised for good work, and that throughout their entire time at the LTA, they are engaged in the work that they do.
Our Performance team nurture, train and support the next generation of Britain's top tennis talent, creating a pathway that nurtures a diverse team of people, players and leaders. They're the team driving GB towards being one of the best nations in the world for player development. From performance coaches to science and medicine experts, our Performance team has positions which deliver expertise across the full performance spectrum.
Our Property team supports and invests in community-accessible tennis facilities. The roles within the team are focused on developing and implementing a cohesive and sustainable property strategy for the LTA, supporting the provision of indoor and outdoor tennis across the UK.
The Operations team are the guardians of the National Tennis Centre, ensuring it builds trust, credibility and reputation.
The Safeguarding team are responsible for delivering the safeguarding strategy to help ensure that all children, young people and adults at risk are safeguarded from abuse and have an enjoyable tennis experience. The team take a proactive approach to safeguarding through the provision of training, networking and engagement events with volunteers, coaches, officials, parents and children. The team also conduct high quality auditing of tennis venues and county associations, alongside investigations into safeguarding concerns.
The Strategy & Innovation team's purpose is to develop insight and customer led solutions to help grow the game. Our Strategy and Innovation team initiates and drives innovative strategies across the organisation to oversee the efficient and effective implementation of new projects.
Our Coach Development and Support team's purpose is to raise coaching standards through Qualifying and Accrediting coaches. The team oversees the ongoing development and evolution of our coach education pathway and curriculum, ensuring the LTA Coach Accreditation has world class support and engagement.