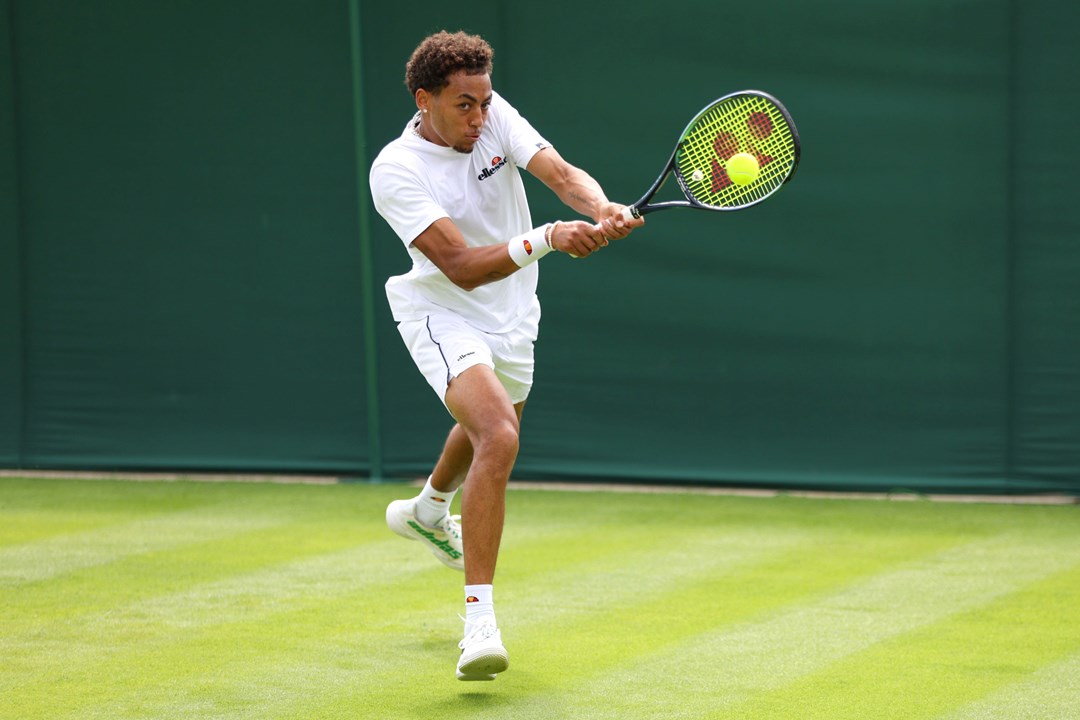 Players News
"You want to add to that success story" – Paul Jubb discusses his motivations and inspiring the next generation
• 2 MINUTE READ
Every champion instantly becomes a sporting role model and British tennis has been serving them up at a rapid rate over the last year.
Roll the clock back to the summer of 2021 and Emma Raducanu was dreaming of a breakthrough at the highest level of the game and Cam Norrie was still striving to land his first ATP Masters title, while doubles star Joe Salisbury and wheelchair hero Alfie Hewett were still striving to claim the world No.1 spot.
Yet all four of those British heroes achieved their goals and more in a triumphant year, with Raducanu's US Open win, Norrie's climb into the top 10 of the ATP rankings and Salisbury and Hewett's ascent to the pinnacle of their respective rankings inspiring others to believe anything is possible.
That is certainly the mentality Paul Jubb is displaying as he eyes a breakthrough on the ATP Tour this season.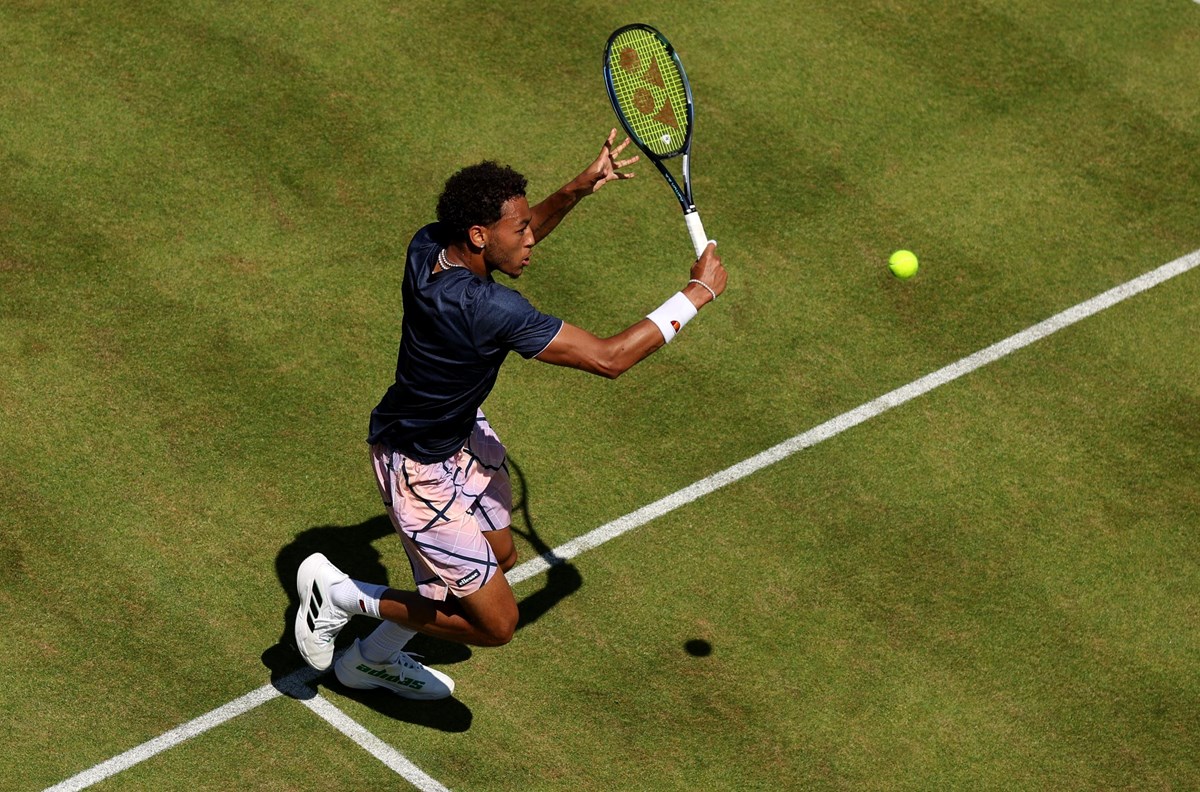 At the age of 22, York-born Jubb secured his first ATP Challenger win as he highlighted his prowess on clay in Bolivia in March. Fast forward to the cinch Championships this summer he claimed his second an third top 100 wins over Steve Johnson and James Duckworth to reach his first ATP 500 main draw in yet another step in his young career. Jubb admits the inspiration provided by his British compatriots has given him an extra motivation to join the success story.
"There are so many good things happening in British tennis at the moment and when one of the British players does well, you want to try and add to the success story," begins Jubb.
"All the young guys coming through at the moment are a great bunch and we are all so close with each other. We message and push each other on to succeed and there is a great feeling among the guys that has to be positive for what we are all trying to achieve.
"This is an individual sport, but it feels like all the British players are in this together. We all train together at the National Tennis Centre and we are all here to make each other better.
"The culture of success we have at the moment in British tennis is really nice and we are all so excited about this time of the year and the grass court season.
"I'm sure all the Brits would agree with me when I say this is our favourite time of the year and we all have a great chance to succeed and try to enjoy it as well."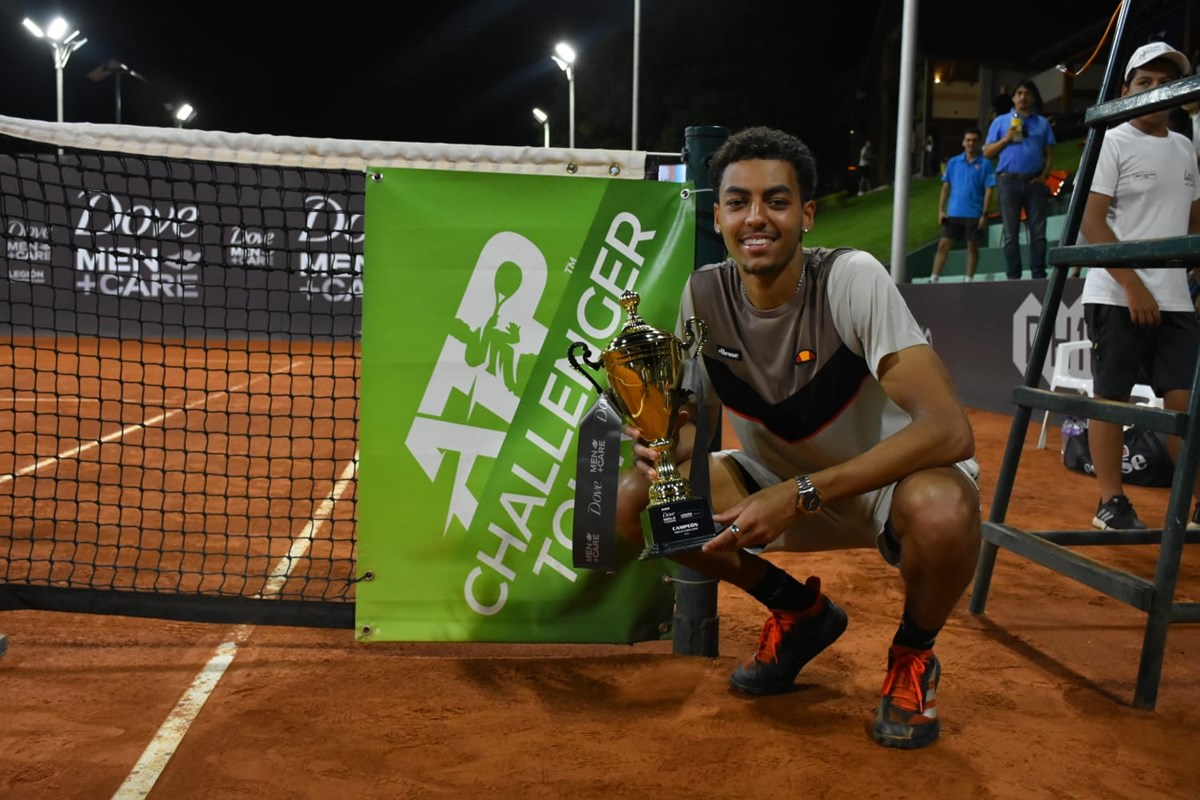 Raducanu's success at Wimbledon and the US Open last year highlighted how quickly a tennis career can lift off, and Jubb admits his ambition to be a role model for players aiming to follow in his footsteps is one of the reasons why he became an LTA Youth Ambassador alongside Emma Raducanu and Lucy Shuker.
"I'd love to be in a position where I could inspire kids to play tennis," continues Jubb. "I need to win more matches to do that, but I've always felt it was important to think about the way you handle yourself so that people look up to you and maybe follow in your footsteps. You want to present yourself and tennis in a good light and I've always tried to do that.
"It would be nice to think that young kids would see me or one of the other British players on TV this summer and decide to give tennis a try and that what happened to me when I started.
"Tennis was just a fun sport for me when I was learning the game and it was only when I was about 14 that I decided I could try and make a career out of the sport. Thankfully it has gone well for me so far, but I want to achieve so much more.
"It is an exciting time for the sport in this country and it also feels like tennis is reaching out beyond the traditional fans and players we have had in Britain down the years.
"We are seeing so many more people from different communities getting involved in our sport and that has to be a good thing."
Inspiration is one of the great legacies all champions leave when their achievements are quantified and Jubb is hoping to join the growing collection of British heroes who have been fulfilling that role in recent months.
Jubb has received a wild card for Wimbledon this year and will take on Australia's Nick Kyrgios in a blockbuster opening round.