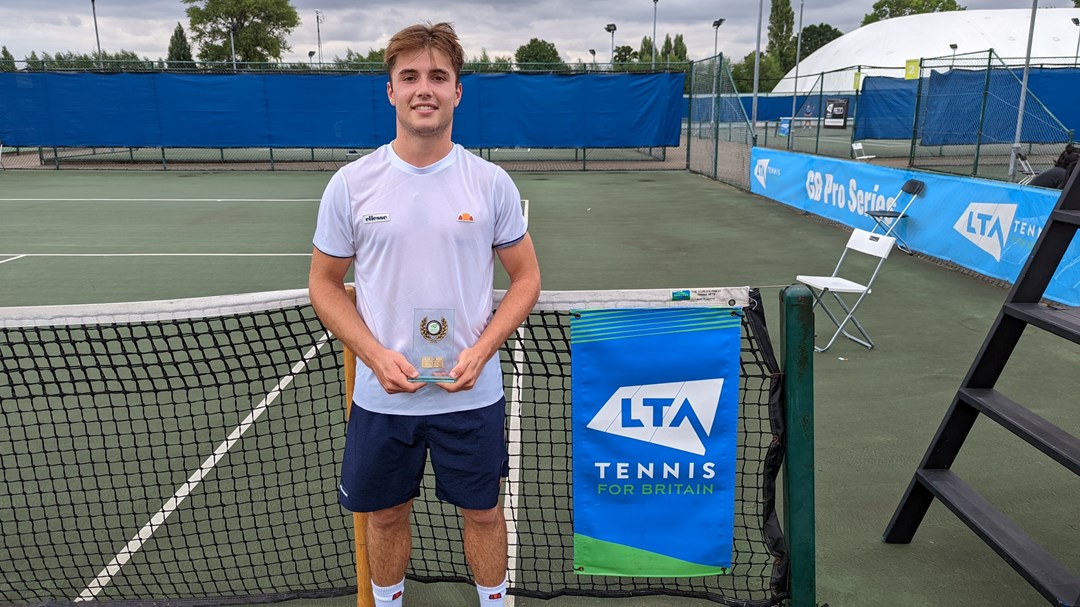 International
Trio of Brits claim titles in another action-packed week in Nottingham
• 3 MINUTE READ
British players enjoyed a successful week in the latest ITF World Tennis Tour event staged at the Nottingham Tennis Centre, with Arthur Fery taking the men's singles title and Maia Lumsden narrowly losing out in a thrilling women's singles final.
Fery, 20, claimed the biggest title of his career so far as he beat Daniel Cox 7-5, 2-6, 7-5, as the grass court tournament concluded on an indoor hard court due to the inclement weather in Nottingham.

The victory completed a breakthrough week for Fery, who started his run to the title by beating top seed Alastair Gray in the opening round before he saved match points at 5-4 in the deciding set against Cox on his way to the title.

"It was a long match and went down to the wire," said Fery. "He struggled to close it out and I managed to break in the 5-4 game when he had match points and it helped to take me to the title. At match point, I had nothing to lose and I finally won that game. I had a tough draw here, but I knew my level was there and I was waiting to get a run. Now we have another week here in Nottingham to look forward to and hopefully my ranking will get up so I can play Challengers soon."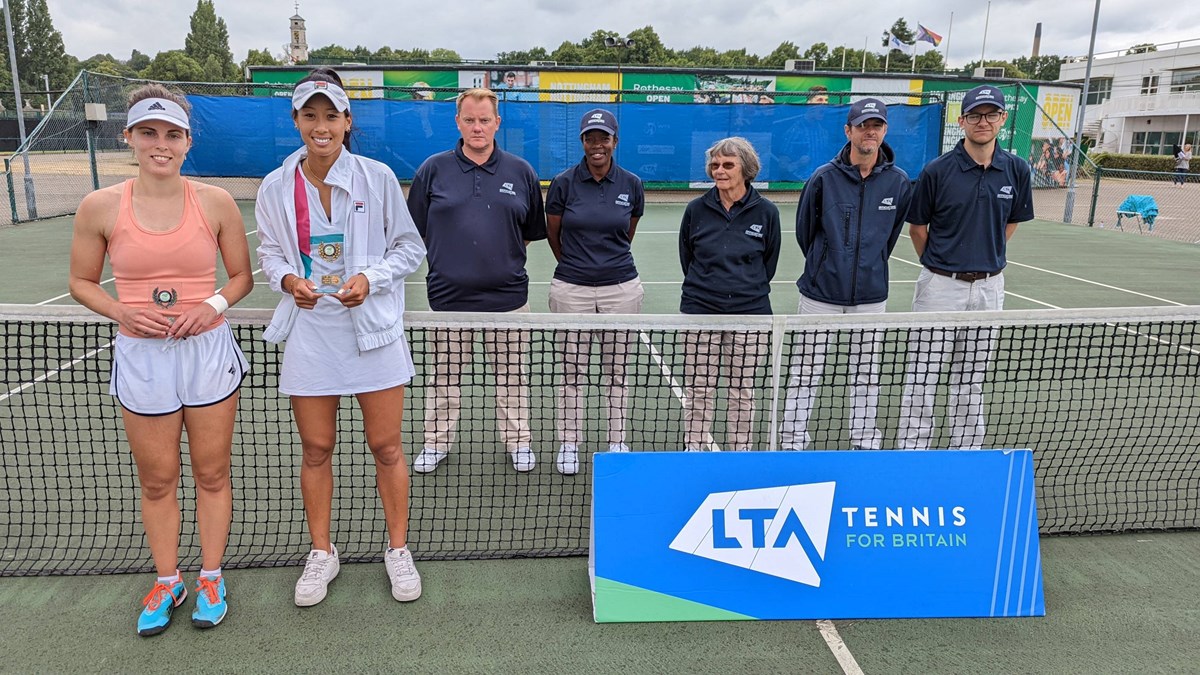 Meanwhile, 24-year-old Lumsden had a very impressive run through qualifying to the women's final, where she lost out 6-3, 3-6, 6-3 to No.2 seed Priscilla Hon from Australia. After returning to the game in April after 17 months out, it was a week which will give plenty of confidence to the young Scot who said in a Twitter post: "Eight matches in seven days. Not to be in the final, but great to manage this many matches at this stage of my comeback. On to the next."
Surrey's Alastair Gray gained some consolation for his early defeat against Fery in the singles event by claiming the doubles tournament in Nottingham with Channel Islander partner Stuart Parker. The pair beat fellow Brits and top seeds Charles Broom and Luke Johnson 7-6(4) 6-4 10-5 in the final.

Gray, who is supported by our Men's and Women's Programme (MWP), which is focused on providing exceptional training, learning and competition opportunities for Britain's best players, won his first round match main draw singles at Wimbledon last month relished his title win in Nottingham.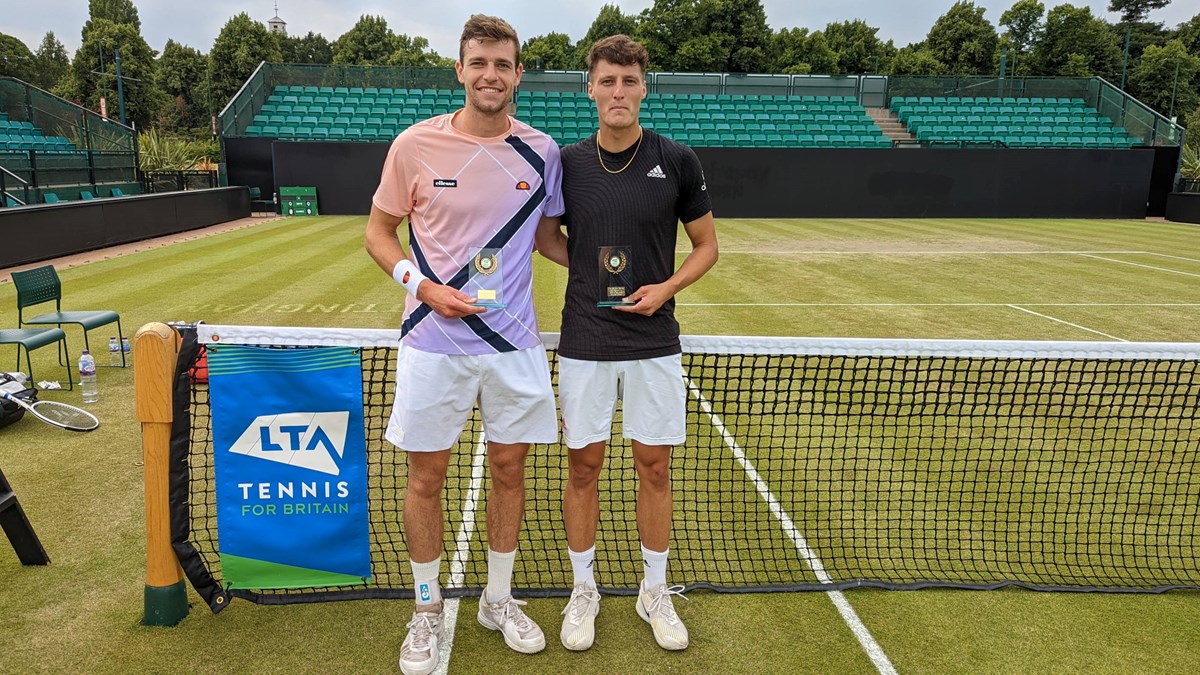 "The grass season is always so short, so to extend it and have a couple of extra tournaments in Nottingham is fantastic," said Gray. "I had an unbelievable experience at Wimbledon. The best week of my life, but that is one moment and now it's back down to business now for the rest of the year."
The women's doubles event was won by Pei-Chi Lee and Fang-Hsien Wu from Chinese Taipei. They didn't drop a set en-route to beating No.2 seeds Jasmijn Gimbrere and Isabelle Haverlag 6-3 6-2 in the final.

These tournaments in Nottingham are the latest in an expanded calendar of pro level International ITF World Tennis Tour events being staged by the LTA in Great Britain this year, with the number of events more than doubling from seven men's events and eight women's events in 2019 to 16 for men and 16 for women in 2022. This is in addition to the grass court season playing opportunities already in place.