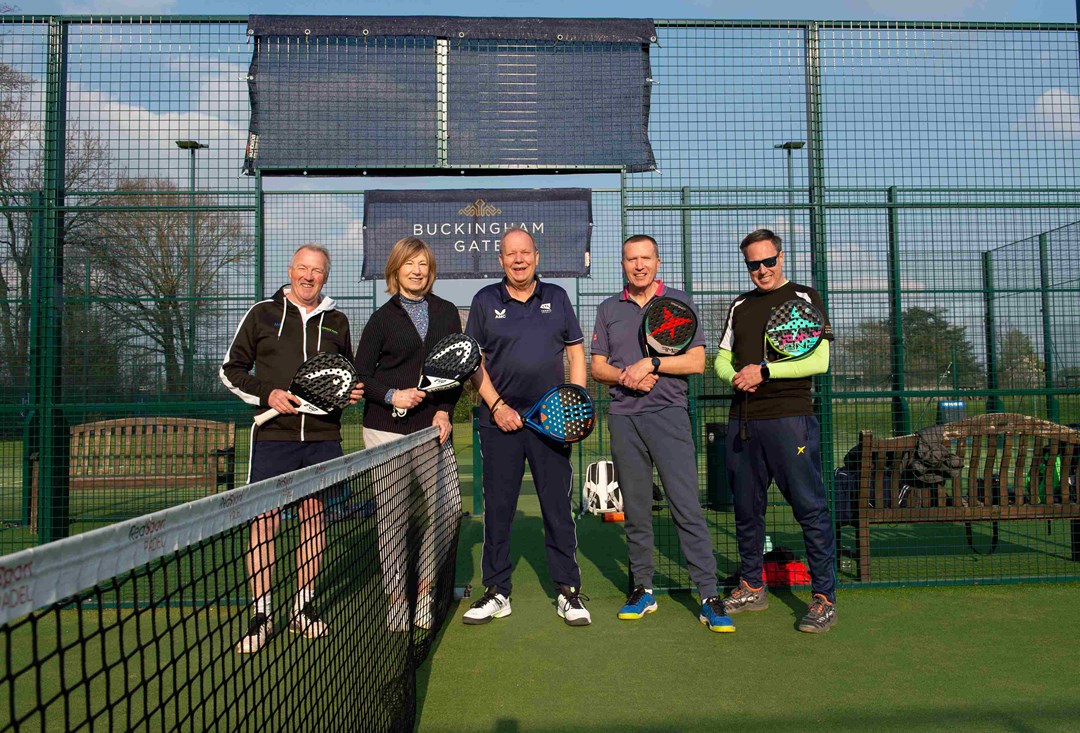 Community
"Padel has added to the club in many different ways" – Sundridge Park reach new heights with padel facilities
• 4 MINUTE READ
It's no surprise that padel is one of the fastest growing sports in the world – but for Sundridge Park, introducing padel courts to their existing tennis and squash facilities has elevated the popularity of the club more than they could've imagined.
Originally formed in 1908 when lawn tennis was well established as a competitive sport, Sundridge Park Tennis and Squash Club is a lively hub for racket sport players in Kent and beyond. More recently, the club's popularity has continued to gain overwhelming traction thanks to the installation of two padel courts in 2021 that has brought in a whole new demographic of members.
We sat down with Club Manager, Jo Powlson to find out more about the overwhelming response to padel at Sundridge Park Tennis Club, their bustling social atmosphere and their focus on maintaining a first-class welcome experience for any player to come through their gates.
Find out more about Sundridge Park Tennis Club
"We're a welcoming and inclusive club", Jo said. "We run programmes for everyone, from all ages, abilities and disabilities and I think that's one of the things that sets us apart from the rest really – our welcoming and social atmosphere.
"For our new members, we give them a tour of the club and they're invited to a taster session, to get started. The first stumbling block of joining a new club is finding people to play with – we'll always get in touch and help them to arrange their first matches, so they've immediately got people to play with.
"We also run big social events every month which have really high member participation so that's made a big difference to the club too."
Despite having an established array of tennis courts at the club, including four hard courts, six grass courts, seven clay courts and four squash courts – Sundridge Park became one of the first clubs in the South to capitalise on the growing popularity of padel.
Since then, Sundridge Park has become a padel hotspot – with courts being booked weeks in advance to cater for the increased demand. But just how much of an impact has it had on the club?
"In terms of uniqueness, we're the only club in the area that has embraced adding padel into their remit" Jo said.
"It's added to the club in many different ways. You've obviously got the financial benefit because we've now got another income stream, but we've also got a very different demographic at the club as well. Padel is appealing to people from a much younger age all the way through to seniors – there's a definite growth in the number of younger people that are spending time at the club, which makes a huge difference.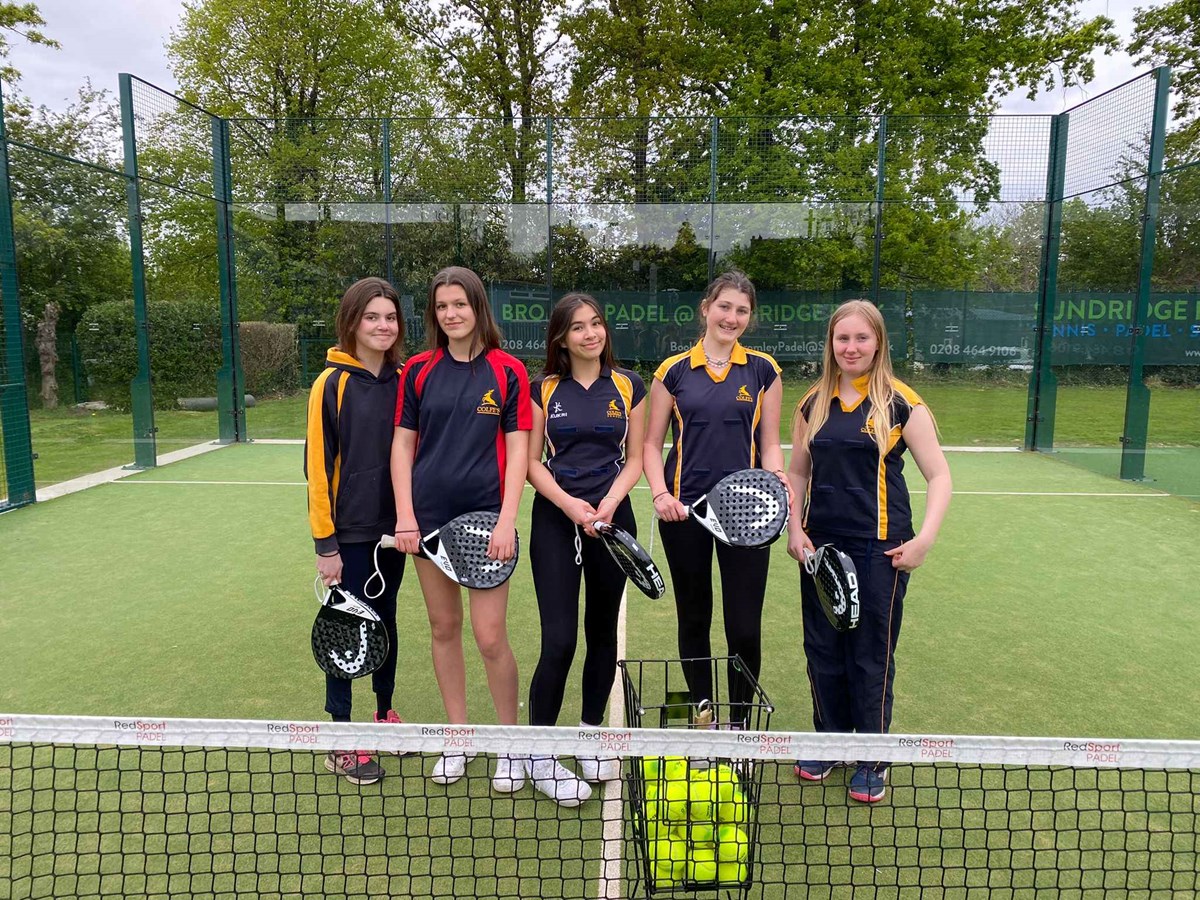 "We're different in terms of padel – a lot of the places that are popping up, I would say are more padel facilities as opposite to clubs, so you get a very different environment whereas ours is a very 'club-like' atmosphere - you'll spend time at the club after your game socialising and perhaps you don't get that in more of a facility setting."
Initially, Sundridge Park introduced their padel courts with a 'pay and play' initiative in mind as a way of opening up the sport to the wider community and offering people the chance to play one of the most exciting rising sports.
Supporting our shared vision with the LTA Tennis Foundation's of opening tennis up to the wider community – Sundridge Park's padel court development project was delivered by our Quick Access Loan scheme, which aims to support venues' investment in facilities.
Jo also explained how the club works closely with a number of local organisations to bring the joy of padel into the hands of local schools and community groups.
"Access Sport are really good at facilitating our links with different groups, who then come down to the club to play sports and take part in padel. Initially, it was because we wanted to get more people on the courts, but we found that it's just a really great racket sport to get involved in because the court is so much smaller and you can adapt the equipment very easily. It's something they've taken to really well and they come down for weekly padel coaching sessions and we've got plans to increase that.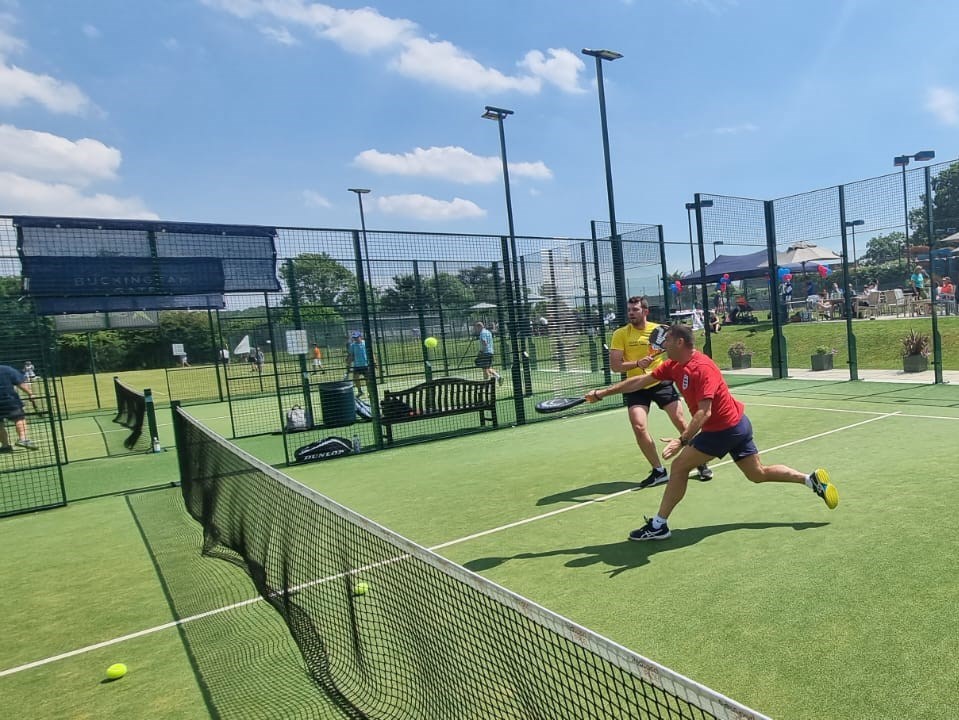 "We're also in conversations with two other different groups and the vision is to increase the number of padel disability sessions to six a week. It's a great way for them to be more social and padel involves a lot of communication so they're developing both their social and physical skills when playing."
With the club's popularity only increasing, Sundridge Park have set their sights on a busy second half of the year as they're set to under-go a refurbishment plan that will transform both the club's facilities, once again with the help of our Quick Access Loan scheme, and opportunities for members to socialise, in a hope to bring new faces through their doors.
"We've got a big conversion project planned. We've currently got four grass courts and one will be converted into a padel court while the other three will be flood-lit tiger turf courts. The facilities are the biggest focus this year and we're also going to be extending out outdoor patio area, which is something I know our members will really appreciate.
"And of course – the social calendar is full! We've got a big summer festival happening in July and our finals day which is always huge but I think the summer party will be a highlight for everyone at the club."