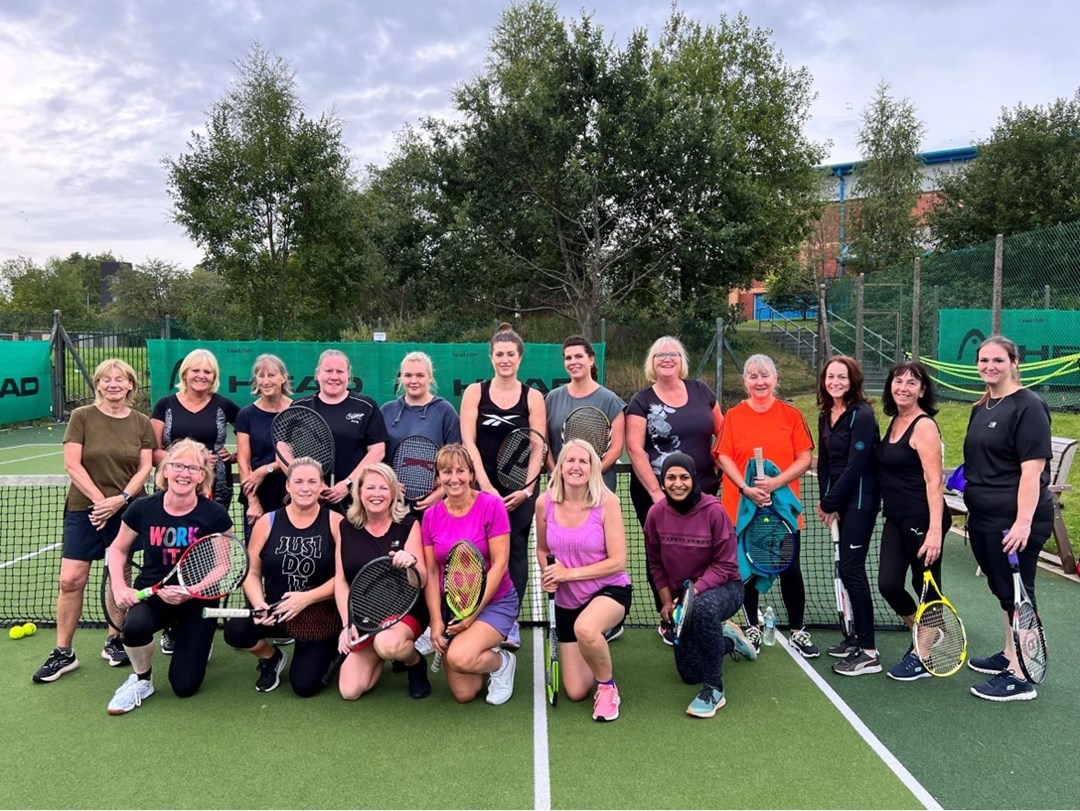 Community
Making an impact beyond the court – Burnley Tennis Club continues to grow through the community
• 5 MINUTE READ
For many tennis clubs, their priority is getting people through the gates and onto the courts, but for Burnley Tennis Club, the vision goes much further than that.
Established in the 1930's, Burnley Tennis Club puts the community at the forefront of everything they do, with tennis almost taking a back seat – as they prioritise bringing people from the wider area, who wouldn't usually have an interest in tennis, into the club.
We caught up with Club Secretary, Jez Palmer, to hear more about the club's successes, their focus on making Burnley Tennis Club a diverse and inclusive space and what unique steps they're taking to support their community by bringing them to the club.
Find out more about Burnley Tennis Club
"I think what makes us different to most other tennis clubs is that we have a really big outreach offer, and when I say outreach offer – it's non-tennis related," Jez said. "We do a lot of things in the community to get people into the club and onto the premises, just so they can experience the activities we run.
"For instance, we offer employability advice – so we'll help members, non-members and anyone in the community to do their CV, job searches, provide interview techniques. We have a community garden where we get the local elderly residents involved to help upkeep the garden, as well as running kids' programmes which gets kids involved in both tennis and gardening. We also work with local charities to run therapeutic activities, so we provide vulnerable people with counselling support but overall, we try to link everything that we do into sport, helping people and mental health. There are all sorts always going on at the club, non-tennis related and obviously tennis related activities too."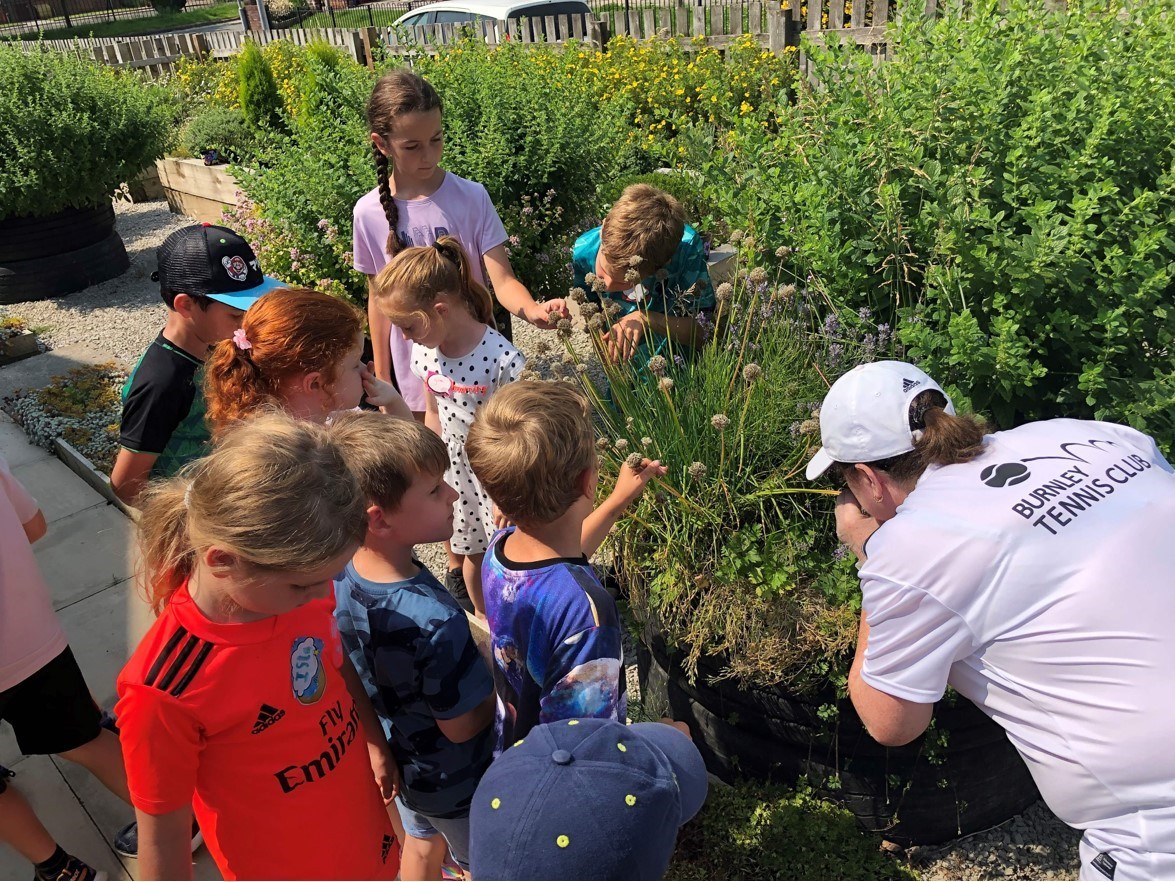 As a club that strives to go above and beyond for the community, Jez believes that breaking down tennis stereotypes is key to creating a welcoming and inclusive environment that not only encourages new members to pick up a racket, but also helps retain their existing members.
"Tennis has a reputation of being an elitist and expensive sport that's very closed off and we are the absolute opposite."
"We keep the costs low and work well within our demographic. If someone wanted a private one to one session, we'd look at the demographics and say the prices should be set a lot lower because people can't afford it. For example, we've currently got an Iranian refugee who's been in the town for about a year. She turned up to one of our sessions just to have a look around and we let her join in because she was naturally talented even though she'd not played tennis before. But the family, even at the low cost, couldn't afford to have her attend group sessions or anything.
"We've put her on almost our own type of a scholarship system now, we fully fund her sessions so she can continue to play. If we come up against situations like that, we'll have a conversation and figure out ways we can support them.
"Recently, we also went into the community and spoke to Muslim ladies that don't do sports. We opened the courts and ran 14 weeks' worth of sessions where they could turn up, free of charge, they didn't need to bring any equipment and we allowed them to wear their traditional clothes, the sari's and headscarf's. we removed as many barriers as possible so they would be comfortable and it was really successful! We had between 16-18 ladies that came week in week out and now around six of them have joined the club as members."
One of the club's highlights in 2022 came with the success of their Holiday Activities and Food programme (HAF) - an initiative which supports thousands of children and their families throughout the school holidays.
Although the programme naturally attracts the attention of plenty of junior players that want to access tennis, Jez explains that Burnley's approach goes one step further with the children being given the opportunity to try other sports alongside tennis, as well as other recreational activities.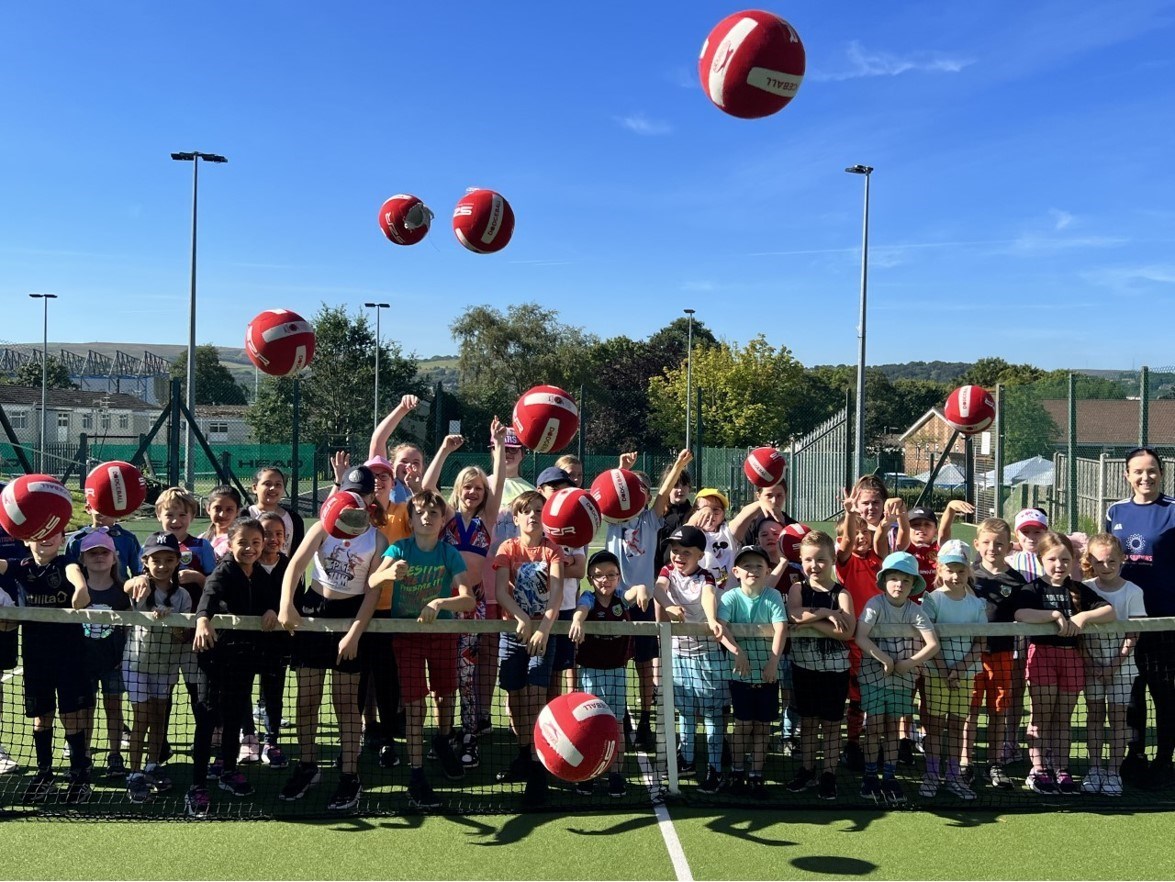 "With the HAF programme, we also ran a lot of additional activities because we know not all the local kids want to come along and play tennis all day, every day. So, we put on an offer where they did seven or eight different sports, including netball, hockey, tennis, and lots of throw and catch, and then we also offered cooking, gardening, arts and crafts and music. There were a lot of different things for them to try and it helped up bring that next batch of people in and showcase the club in the hopes of giving them the tennis bug – it's been very successful, and we're welcoming between 70-85 kids every day during the summer weeks."
With no signs of slowing down, Burnley Tennis Club have an abundance of innovative ideas in the pipeline already this year, including introducing further disability and wheelchair tennis sessions, installing indoor courts to the club, and expanding on their wealth of activities and incentives to help create a safe space for the wider community in Burnley.
Find out more about Burnley Tennis Club
Find out more about the club and how they are continuing to expand into the local community and attract new members.