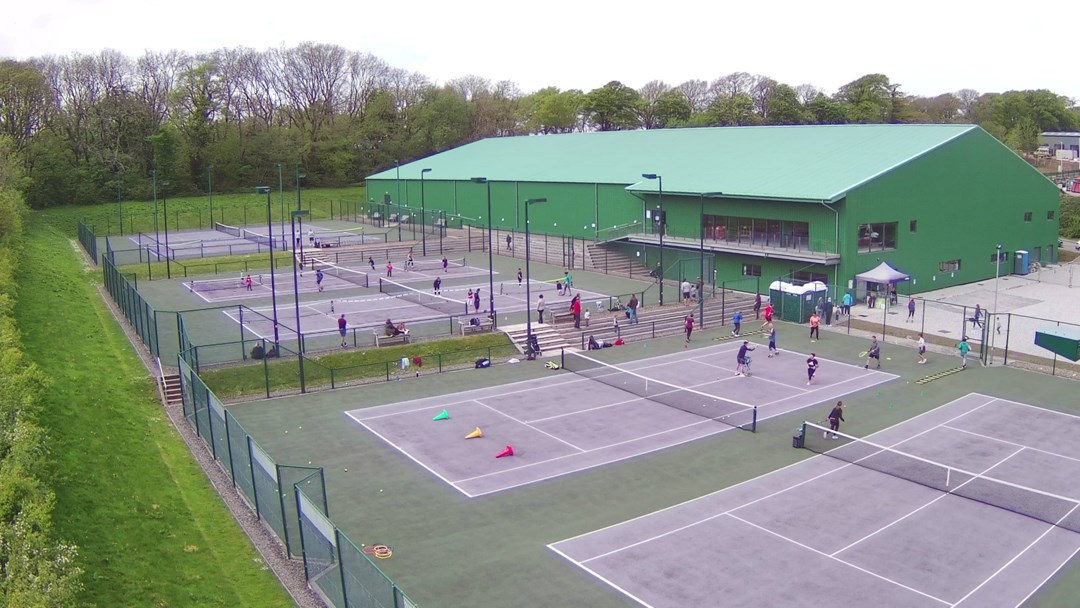 Community
Inclusivity, charity partnerships and a strong volunteer programme – how a North Devon racket and fitness centre reached the heart of its community
• 4 MINUTE READ
Located on Devon's North Coast, Atlantic Racquet Centre (ARC) are defining what it really means to be a sports centre at the heart of the community.
With a variety of programmes for players of all ages, abilities and backgrounds, unique charity partnerships that resonate with numerous groups across the community, and a leading volunteer network, the centre lives its vision and mission to open up sport and tennis to everyone.
Find out more about Atlantic Racquet Centre
"ARC is a community racket and fitness centre where everybody can exercise, socialise and learn together," said General Manager, Tom Vinall, as we sat down to chat about the thriving community he's overseeing in Bideford.
"It forms a community charity that originally started out as a private members tennis club that wanted to do something much bigger.
"They sold their site and after a huge volunteer effort, raised a huge amount of money to take it from a four-court club with 120 members to now a 10-court venue with badminton, table tennis, squash and a big gym with over 1300 members."
"Essentially, we're all about making racket sport and fitness affordable and accessible to our local community."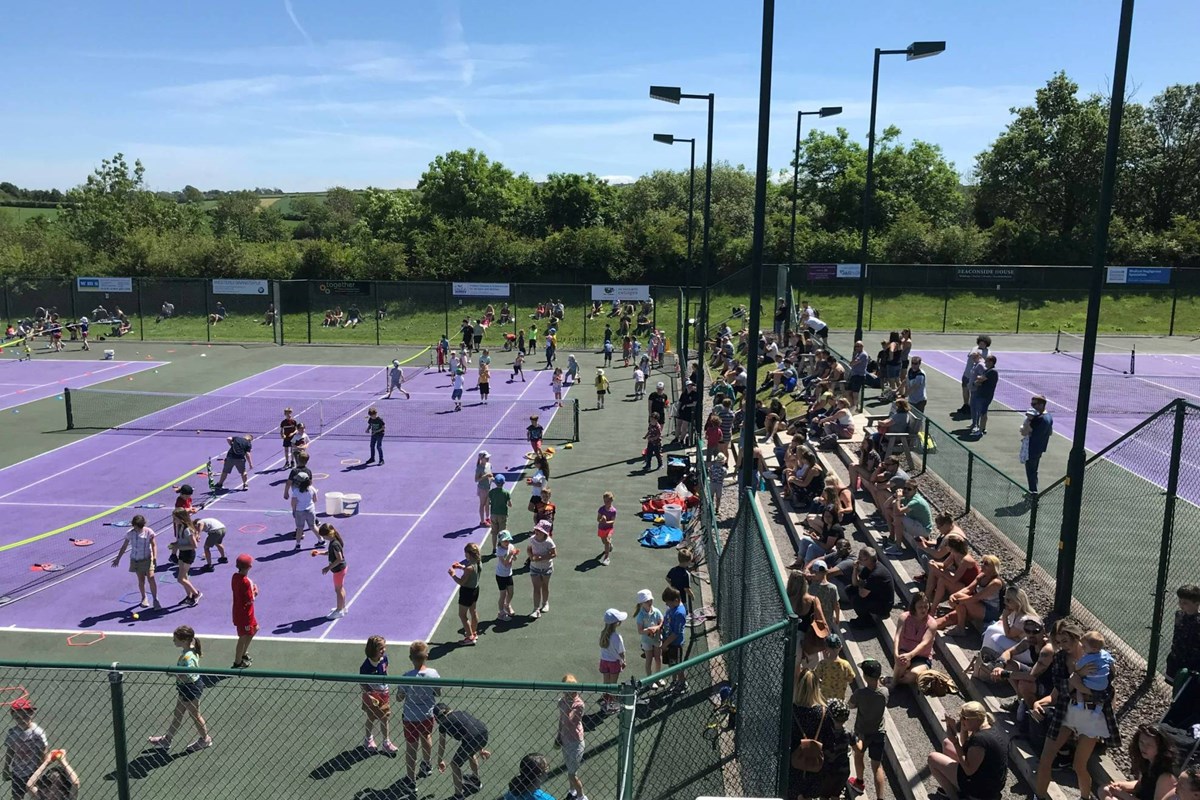 When you speak to Tom and hear about the amazing work his team are doing to help grow the sport and get more people active, there's one common thread that underpins everything – inclusion.
"We recognise that tennis and racket sports haven't always been for everyone – they have been elitest in the past – and the only way to make different people feel welcome is if they can see people like them openly participating on a regular basis," Tom explained.
"Inclusivity is about making everyone feel truly welcome and they aren't just coming here for a one-off special session, they are coming here on a daily basis and seeing people like them, whether that be people with different disabilities, refugees or the LGBTQ+ community."
To embrace this level of inclusion at every level of participation throughout the centre, Tom and his team have been incredibly active in the community and have benefitted from some unique and rewarding partnerships with local charities.
"The main way we try to engage different groups is by trying to have as many community links as possible," he said.
"For example, we partner with an organisation near us called The Northam Care Trust which is a charity that runs services for disabled people across our area. This has been hugely beneficial as we both continually work to promote each other and they even have a desk space here at the centre so if someone walks through the door with a disability, there is a strong disability presence here to support them.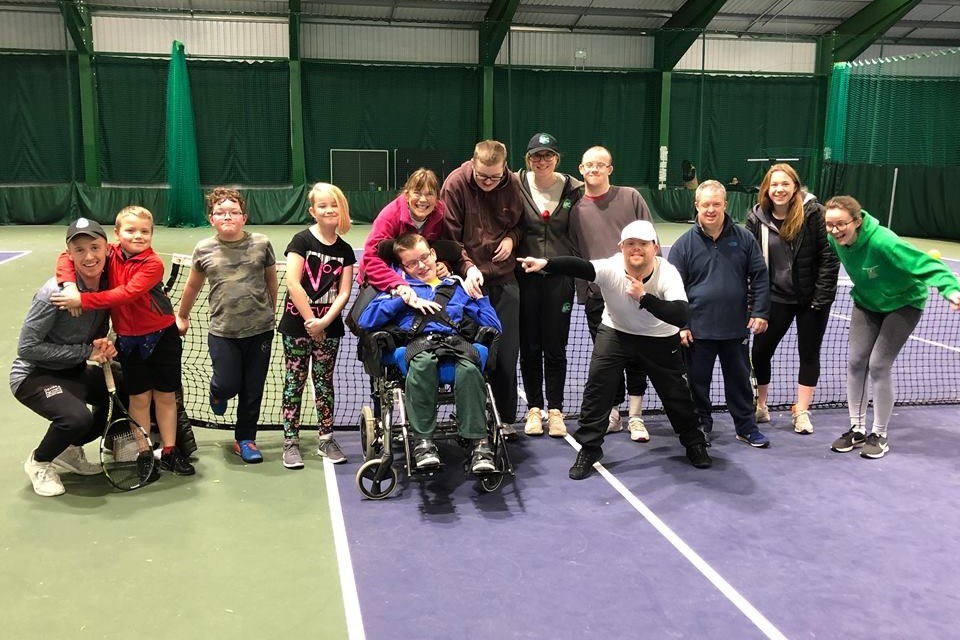 "Similarly, we work with another local charity called Wings, who do a lot of work with refugees and children who have left mainstream education, and then another charity called Sunrise Diversity who support people whose second language is English and also the LGBTQ+ community."
"Coming up we have our Refugee Free Play and LGBTQ+ Make a Racket Festivals, which is exciting. In the past we've tried to run these without having those links and the issue always is you put it on, and no one comes because you can't reach those audiences. Forming links with organisations that are already engaged with those people means they can promote to them directly."
"In total we have about 10-15 links and our plan is to have 35 by the end of the next five years. Every club in the country has similar organisations in their area or local authority, it's just being aware of them, making the link and ensuring you have a two-way relationship."
As with many clubs and venues across the country, the brilliant work being done at ARC is in large part thanks to a group of committed and hard-working volunteers behind-the-scenes.
"Volunteering is embedded in everything we do, and we while we have 20 permanent members of staff there are also around 35 operational volunteers under our formal volunteer programme.
"Some people come to us because they are very involved in tennis – however, through our partner organisations we've got about seven volunteers who have had nothing to do with ARC or even tennis. They've just come to us because they are looking for a volunteering opportunity – whether that be for work experience or even mental health reasons.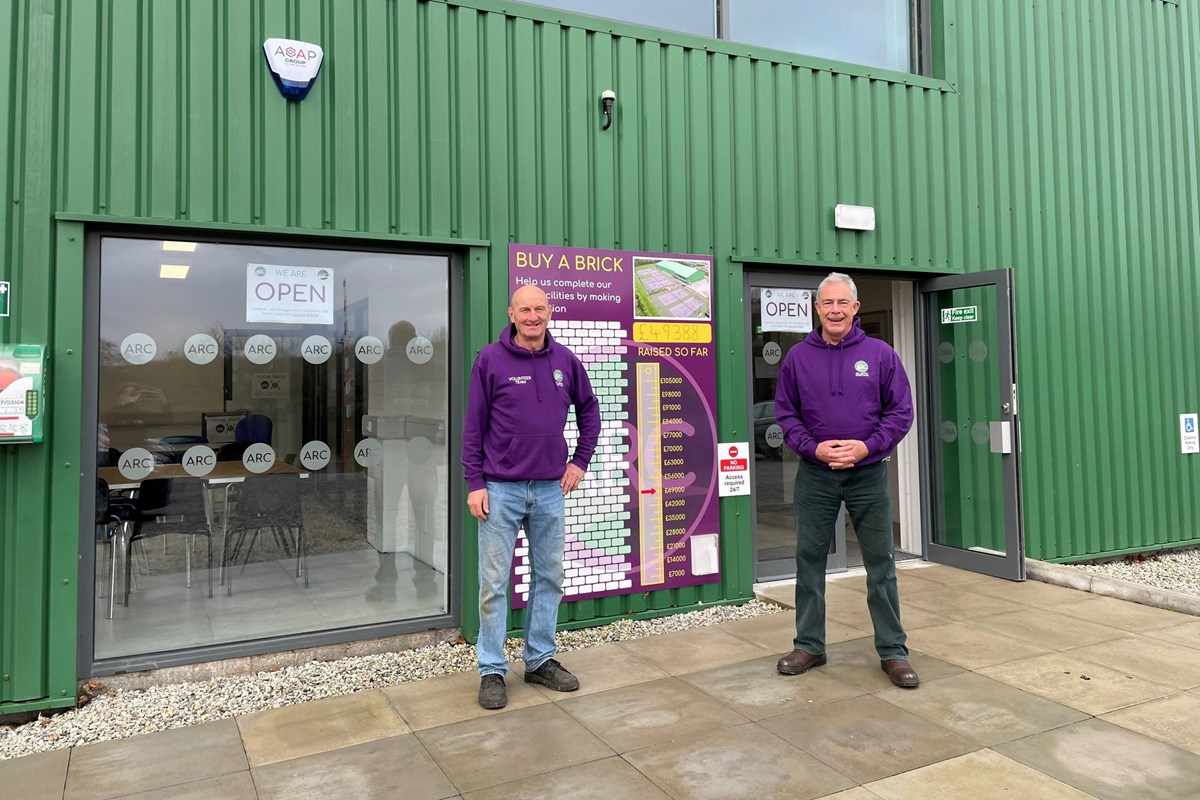 "The volunteer programme is treated in the same way as a coaching programme and has a clear pathway to entry."
"We have a clear application process to find out more about them, what they want to do, available time, etc, and we'll sit down and meet with them. There's then an induction process, before they are given a supervisor, who is one member of staff who will train them and be their point of contact for everything going forward."
"Once everything is in place, they get regular meetings with their supervisor to give their feedback and also get feedback on the work they're doing, which often isn't the case in most clubs. We also do regular celebration events where we'll put on an activity for free for all of our volunteers and staff – last time we went bowling and before that we put on a staff and volunteer pairs racket festival.
The next stage of ARC's plan is the development of a new community café and additional sports facilities to help make the centre into a real hub for nearby residents.
"The idea would be that if a family were to come here for an evening, there's something for everyone. They rock up, grab a table at the café, have some food, the kids go off to an LTA Youth session, while Mum goes to the gym and then Dad joins a squash game later in the evening as the kids are finishing their homework upstairs.
"We're still raising money at the moment, but once it's up and ready, it's going to make a huge difference."